Christine Ng leads a rainbow-colored room of Guild members through the many looks of ZIWE, Showtime's groundbreaking variety series. 
by Margot Carmichael Lester / Photos by Greg Endries / Showtime Networks
---
"ZIWE is not just a comedic variety show, it challenges you to have productive conversations with people about hard things," shares Guild Director of Photography Christine Ng [ICG Magazine December 2019]. "It makes you assess your take on societal norms that you may have either taken for granted or haven't challenged enough. It's an incredibly smart show."
Recently picked up for a second season, the A24 production airs on Showtime and stars writer, comedian, and Internet star Ziwe Fumudoh, who is also an executive producer. The self-named series blends interview segments, sketches, and music videos with pointed political parody and cogent cultural commentary – all of which suit Ng, whose work has included commercials, studio films (When They See Us), indie features (Between the World and Me) and documentaries (Everything Is Copy).
"I was able to take the same tools and create completely different vibes for each portion of the series," Ng continues. "Time and resources are limited on every set, so being a versatile DP, with many genres under your belt, is always a big advantage. This was a dream job where I was able to lean into the things I love – docs and their spontaneity, narrative with its creative control – and meld both worlds to create a plan with flexibility that still worked for the schedule."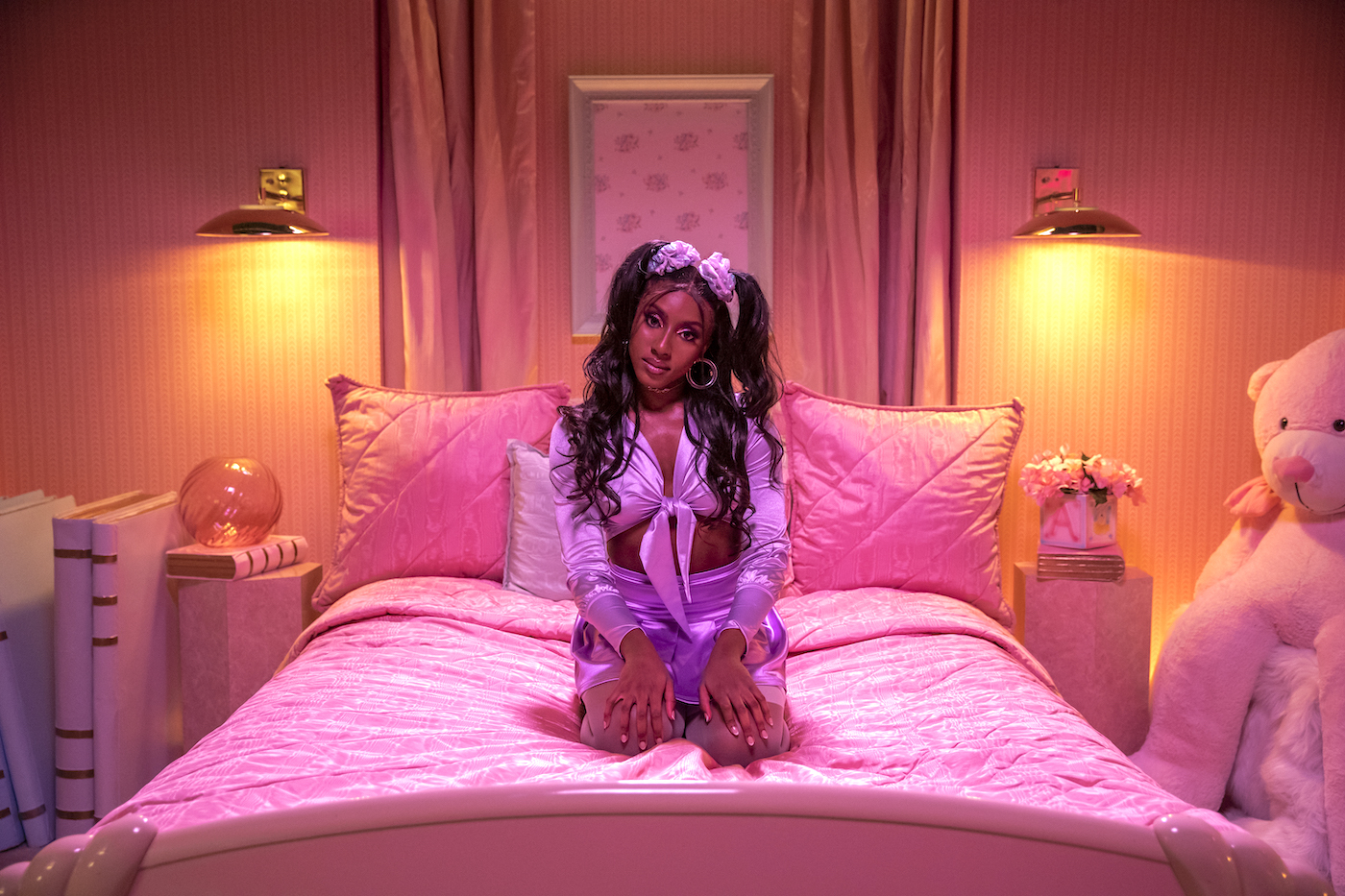 The bulk of ZIWE was shot over 13 days during COVID, doing four to five segments daily on sets built from scratch; two half-day shoots occurred after principal photography was wrapped. First AC Michelle Sun, who first worked with Ng on Ava DuVernay's six-part Netflix series Colin in Black & White, says the most challenging aspect of shooting a variety show "is the constant schedule changes due to guest availability. When the shooting schedule changes, it affects the booking of camera department personnel as well as special equipment," Sun notes. "Luckily we had a few camera operators and assistants on hold for the duration who were flexible enough to accommodate the changes, and we contacted over 30 assistants when two additional shoot days were added at the end and the original crew could not finish the job."
Production Designer Erin Magill says Ng's skill and philosophy made the brutal schedule bearable. "She balanced the work and hopes of two different directors while seamlessly leading her team with a sense of gratitude and a can-do attitude," Magill shares, "no matter how challenging the day ahead seemed."
ZIWE has shaken up the landscape of late-night TV by occupying a space that is predominantly and traditionally occupied by white men. As Director Lizzy Sanford observes: "Early on in the process, Ziwe told me she wanted it to look like anything but the male-driven late-night host shows we're used to seeing. I wanted the show to feel like we were peering inside Ziwe's mind, pairing her Clueless/Barbie's Dreamhouse aesthetic with one part pop music video, one part Oprah and one part Pee-Wee's Playhouse."
Fumudoh describes the show's unflinching and fearless comedic tone as "chaotic good" and challenged Sanford and Ng to create a look that matched the tone. "Christine is a brilliant cinematographer, and it was a pleasure to collaborate with her," Fumudoh asserts. "She expertly shifted styles and genres and historical periods throughout our tight shooting schedule. What a genius!"
Ng chose ALEXA Minis, uncoated Cooke S4s, anamorphic Cooke SF's, and Angénieux Optimo 15-40-mm, 45-120-mm, and 28-340-mm zoom lenses, along with ARRI Shift & Tilts. She operated one camera full-time, alongside operators Laura Eraud, Nadine Martinez, and Meg Kettell. Joining Sun pulling focus were Jason Rihaly and Haffe Acosta. "Christine and I would have loved to have a few more cameras to cover our interviews and field pieces," Sanford smiles, "but we were able to develop a system of covering the live setups and retaining the energy of the performances."
Ng made shot lists, but she stayed open and flexible in the two-camera setup to allow for performance improvisation. The DP says she always invites creative input from her camera team and other departments. One example in Episode 102, "Mayor of NYC," features a handheld 270-degree slow-motion shot that starts on a pile of cash. It follows Ziwe's hand up to a close-up of her face, capturing the action as she tosses the bills in the air. "The camera tilted up to see the cash rain down," Sun explains. "We did multiple takes to get the timing of all the moving parts in sync, and it was up to chance whether there were enough bills that fell within the frame. Everything that made the final frame was a collaborative contribution from every single department. It truly elevated the initial vision of the show."
Ng says her gear package helped reinforce the look. "I'm a huge ARRI fan and have always loved how skin tones were captured on their sensors," she shares. "I wanted Ziwe to glow." Ng adds that she "day-played" a few lenses for specific sketches and chose the uncoated Cooke S4s "because I wanted this job to feel all the flares and have soft blacks."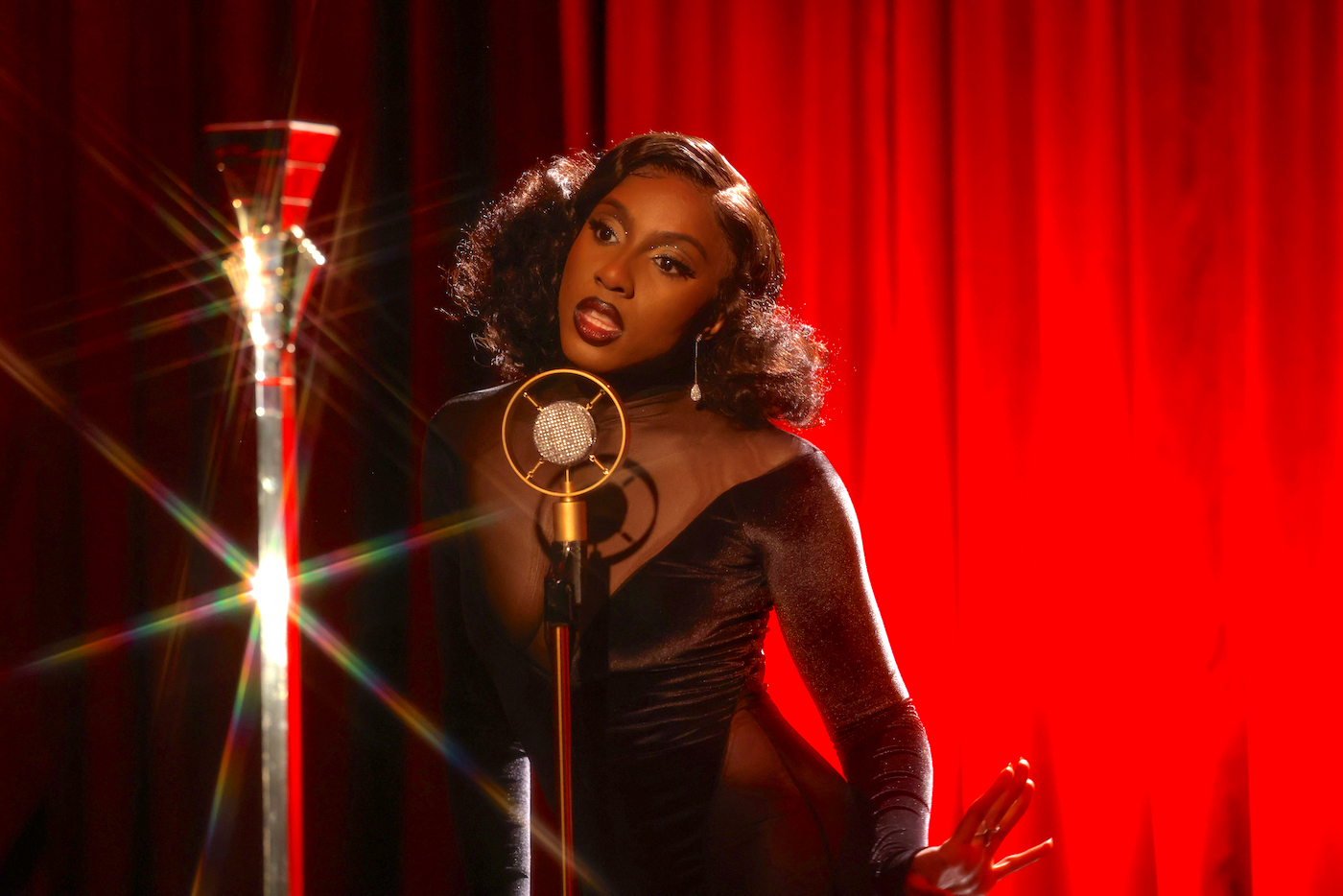 Assisting with on-set color was DIT Jaime Chapin, whom Ng says she trusted "to help me look out for things that I may have missed; a DIT is a fresh set of eyes to notice tint shifts, flicker, and lens abnormalities. Since I knew Jaime as a colorist first, I was very excited to live-grade with her while we were shooting." The pair created looks for each sketch, starting with a base LUT and tweaking from there. "It was a real blast working with Christine," Chapin adds. "She approached each sketch differently; it was more like doing a series of short films, which kept us on our toes."
Chapin sent stills every day after shooting wrapped so Ng could use them during the grading process. This was especially helpful since COVID restrictions kept the DP from sitting in with the colorist. She used the stills to create detailed notes for the colorist.
Steadicam also plays prominently in the show, particularly in the "Wet Diaper" ("Goo Goo Gah Gah") musical number. Ng deployed ARRI Shift & Tilts and encouraged Eraud to experiment. "I got to play around a lot," the operator recalls. "The video itself was hilarious, so helping to make it even funnier was a blast." The interviews and one segment, "Woke Wars," were captured live with real people – no second takes or pick-ups. "With three cameras covering up to three subjects with tons of props and gameshow gags, it was a delicate dance to make sure we were covering singles, wides, and other elements necessary to telling the story," Sanford explains. Ng selected Angénieux zooms for these segments. "Designing the approach to ensure we captured the energy in the room was invigorating. It felt more like theater than filmmaking."
Head writer and executive producer Jamund Washington (HBO's Random Acts of Flyness) says Ng's ability to translate the show visually contributes to its success. "This is a parody of different types of media, and Christine honed in on the things that make each type unique while creating a stylish vision that contributes to the parody working," Washington says. "She's a joy to work with, and the visual style she brought is a big part of what the show is."
The costume and set design also play to the powerfully feminine and saturated look. Prime influences for the main set and interview wardrobe, for example, included Barbie's Dream House, Obama's Oval Office, Cher Horowitz, Legally Blonde, Elizabeth Taylor, and Zsa Zsa Gabor.
"In our own ways, we were each working towards a reclaiming of the hyper-feminine," Magill asserts. "The idea is that Generation Ziwe represents the well-overdue notion that a woman's words and thoughts in the twenty-first century can and should be taken seriously no matter what she is wearing and/or where she is sitting. She shouldn't have to mold herself into a more masculine aesthetic in her wardrobe or environment to be taken seriously; she should have the right to take up space however she chooses."
Magill's production design balanced playfulness, bright colors, and classical motifs with the 20th-century postmodern architectural movement and the "opulence and over-the-top textures and materials of the Hollywood Regency style," Magill continues. "With over 25 different sets to shoot in 15 days, Christine's innovation brought a stunning and unique look to each of the sketches and music videos, all still fitting into our cohesive vision."
Set pieces were shot on a three-wall set that had to function for the music videos, game shows, and interviews. "The side walls were solid, and the art department would re-dress those, and the back wall was frosted plexiglass," notes Chief Lighting Technician Evin Lowe. "That required some very specific lighting cues and lighting plans to execute on super-tight schedules."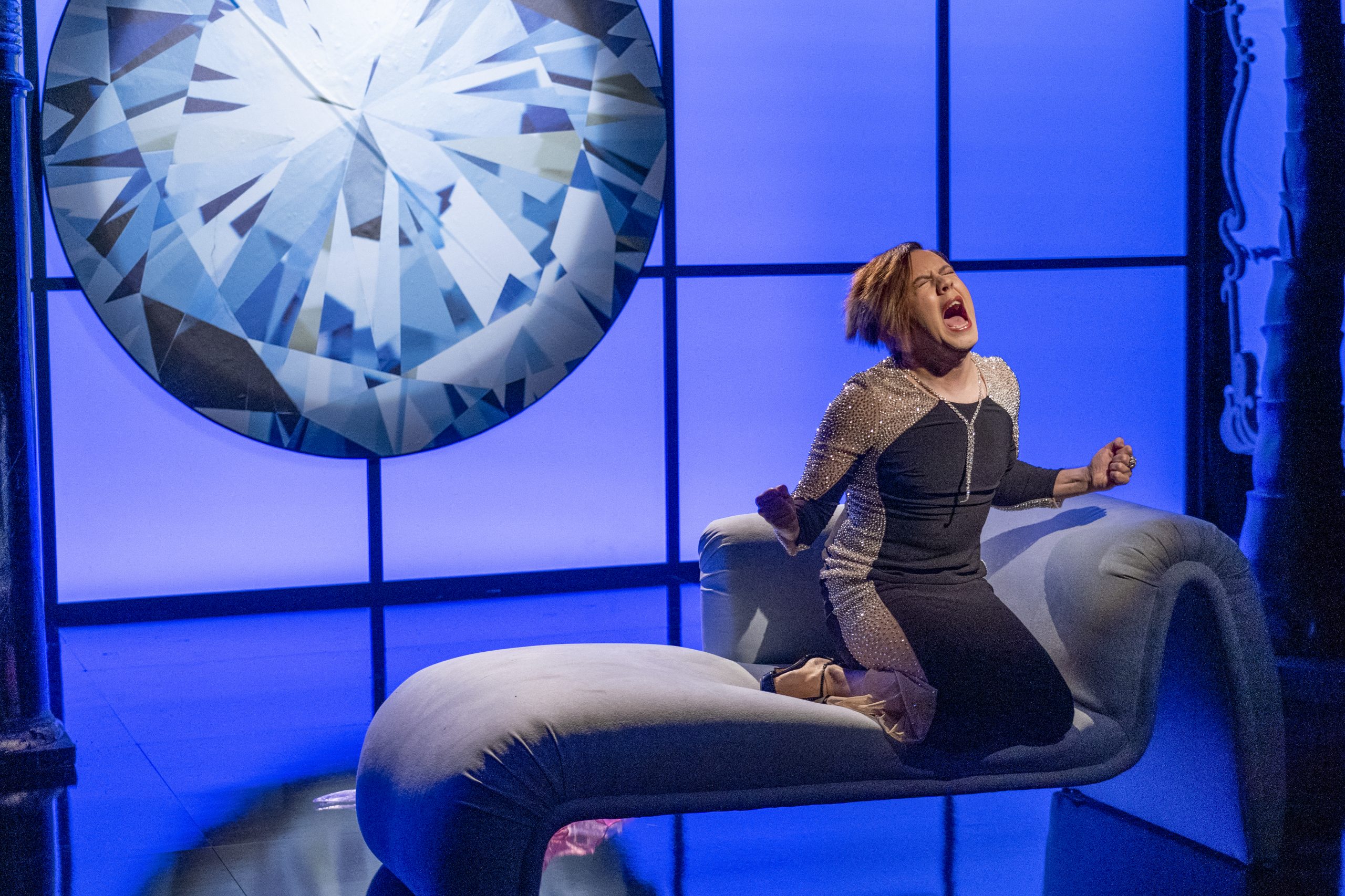 Lowe and Ng were strategic about how many units to order to stay on budget and still get the flexibility to advance a few items to the next set, so that "we wouldn't start completely from scratch every time they had to move on," Lowe continues. "We raked the side walls with ARRI S120s from above and backed the plexi wall with StudioForce Twos from above and below. This gave us a lot of options, depending on the sketch, without having to spend the time we didn't have re-rigging things. We also had Lekos hung in strategic backlight positions. That setup worked hard!"
The lush surroundings and lighting didn't soften the sharp commentary and questioning that has made Ziwe famous. Case in point: the now-infamous interview with social commentator and executive producer of the Emmy-nominated Pretend It's a City (Netflix). As Ng recounts: "We were nervous when Fran showed up because we were all a little star-struck, having just binged Pretend It's a City. We usually have the guest sit in for me on camera before we roll to double-check lighting and camera angles, but Ziwe knew Fran's entrance for the first time to our set could potentially be a great comedic moment. We had already shot a few other interviews, so I felt confident we'd be fine to capture her entrance properly the only time we'd do it."
Ng says this was a time when her documentary sensibilities came into play. "You can't ask real people to do things multiple times because it loses its authenticity, and this was one of those moments," she reflects. "I find it so important to empower your operators and challenge your focus pullers, and this was just one example where both were incredible. They were ready for anything!"
Another standout segment was "The Story of Ziwe," a de facto trailer for the star's fictional biopic. "It had to feel like a 200-million-dollar movie trailer in a way we were not resourced to do at all," Washington recalls. "What Christine and her department did with that was phenomenal."
Ng used the Anamorphic Cooke SF's for the sketch because she and Sanford wanted it to feel ultra-Hollywood. "There's nothing more Hollywood than anamorphic," Ng laughs. "I even made the aspect ratio narrower than traditional anamorphic to punch up the joke."
One thing that wasn't classic Hollywood was the diversity of cast and crew. "For so long the film and television industry has been afraid to give any power to anyone different for fear they would fail," Lowe asserts. "The ZIWE crew showed how completely without merit those fears are."
Sun was Ng's first call after landing the show, and together they began recruiting their team. "It's so important to me that my crew reflect the world I live in," Ng concludes. "I am queer, I grew up in Queens [New York], and I was born in Hong Kong. Being able to hire people that aren't always represented in the industry is so valuable. It makes me happy to inspire young queer people of color that they have a place in this industry. Of course, I still hire white men – the traditional look of a camera crew – because diversity is about inclusivity. Hiring one person does not have to mean leaving someone else out. I was inspired every day on this show by the beautiful faces on our crew, all filled with positive and creative energy."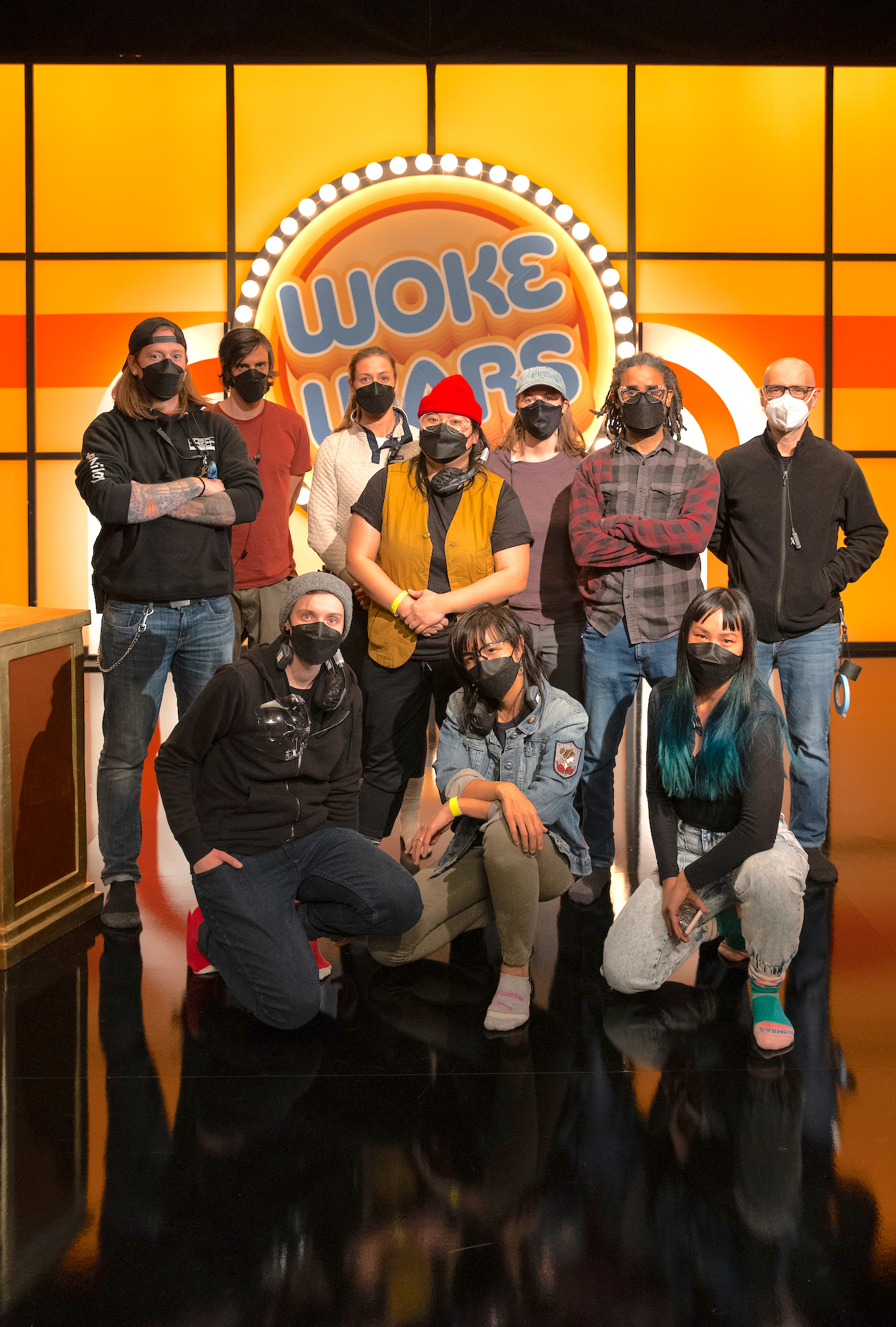 Ziwe: Local 600 Crew
Director of Photography/B-Camera Operator: Christine Ng
A-Camera Operator/Steadicam: Laura Eraud
C-Camera Operators: Nadine Martinez, Meg Kettell
A-Camera 1st AC: Michelle Sun
B-Camera 1st AC: Jason Rihaly
C-Camera 1st AC: Haffe Acosta
A-Camera 2nd AC: Alivia Borab
B-Camera 2nd AC: Jon Sandin
C-Camera 2nd AC: Alfonso Diaz
DIT: Jamie Chapin
Unit Still Photographers, Greg Endries, Barbara Nitke