Hulu's new series, Dopesick, reteams Checco Varese, ASC, and Director Patricia Riggen for a searing look inside America's opioid crisis. 
by Margot Carmichael Lester / Photos by Gene Page & Anthony Platt / Hulu
---
Some projects you do for reasons beyond the paycheck. Some projects you do because you must do them. Because the story is too important not to tell. Because the story is so vast and far-reaching that it begs for context so that people can focus on how we got here and realize the injustice and avoidability of it all. Some projects force you to take them to bear witness.
Hulu's Dopesick was one of those projects for the creative team of Director of Photography Checco Varese, ASC, and Director Patricia Riggen, whose previous socially themed project, The 33, on the Chilean mine disaster, was an ICG Magazine cover story. [ICG Magazine November 2015]
"Obviously we [make films and TV] so we can send our kids to college," Peruvian-born Varese explains, "but this one was truly a work of love and a story that had to be told. It's important to shoot projects that are challenging to the common knowledge of humanity. That's what we did with Dopesick."
Hulu's new limited series, which chronicles the rise of the opioid epidemic via the over-prescription of OxyContin (oxycodone hydrochloride), contextualizes the resulting tragedy as a unique product of American greed and capitalism. It was inspired by Beth Macy's The New York Times bestselling book Dopesick: Dealers, Doctors and the Drug Company that Addicted America. Macy is an executive producer along with Danny Strong, Barry Levinson, and series star Michael Keaton, among others.
The show was a reunion for Strong, Varese, and Riggen, who had worked together on the pilot of Proven Innocent in 2019. Riggen was recruited to Dopesick to direct two episodes, and when Levinson was looking for a DP, she mentioned that (her husband) Varese was available. Varese's pitch for the visual approach skewed toward a realistic feel – derived from his wealth of experience in nonfiction production. (Both Varese and A-Camera 1st AC Mark Strasburg come from news and documentary backgrounds.) The idea was to place attention on people who weren't necessarily talking but were conveying emotions that tell the story more fully. Varese says he envisioned the story as an intersecting "Venn diagram." One circle is the victims, another the Sackler family and their co-conspirators, and the third the civil servants – FBI, DEA, DOJ – trying to figure out it all out
"The effect was like three separate movies," Varese explains. "The first circle I wanted to look like the beginning of The Deer Hunter [shot by Oscar-nominee Vilmos Zsigmond, ASC] – very realistic, very organic. Small towns with mines, steel mills, and people with pale skin because they are working in the dark. The environment is blue and when there is sun, it's white – not romantic or warm." Handhelds and a constantly "curious" camera brought the filmmakers physically close to the characters and helped to create more movement and tension in the frame.
The second circle was all about saturation, opulence, and glimmer. To deliver a clean, solid look for the Sackler family and the Perdue Pharma portion, Varese went to studio mode and Steadicam. The third group, the civil servants, was "a circle of efficiency," styled after Michael Mann's The Insider (1999), shot by Dante Spinotti, ASC, AIC. The color palette was stark, clean, and neutral. For the scenes in the court and with the legal team, they mixed the two styles based on the level of energy the camera needed to provide.
Levinson like the idea and Varese was brought on board to shoot the first two episodes with Levinson at the helm and lens the remaining episodes with Michael Questa, Riggen, and (showrunner/creator/writer) Danny Strong.
"Early on, Barry said a very interesting thing about wanting OxyContin to be the monster that comes to a town," Varese recalls. That opened the door to adding grace notes from horror films, a genre the DP knows well having lensed THEM [ICG Magazine May 2020] and IT Chapter 2. "The enemy's at the gate and how do we convey that?" Varese continues. "Like an establishing shot of a home with a happy family inside, not knowing the monster is coming. Whether the monster is Godzilla or the monster is OxyContin you treat it like the enemy, and you push the camera in gently as if something is approaching, with a dramatic cue of music underneath it."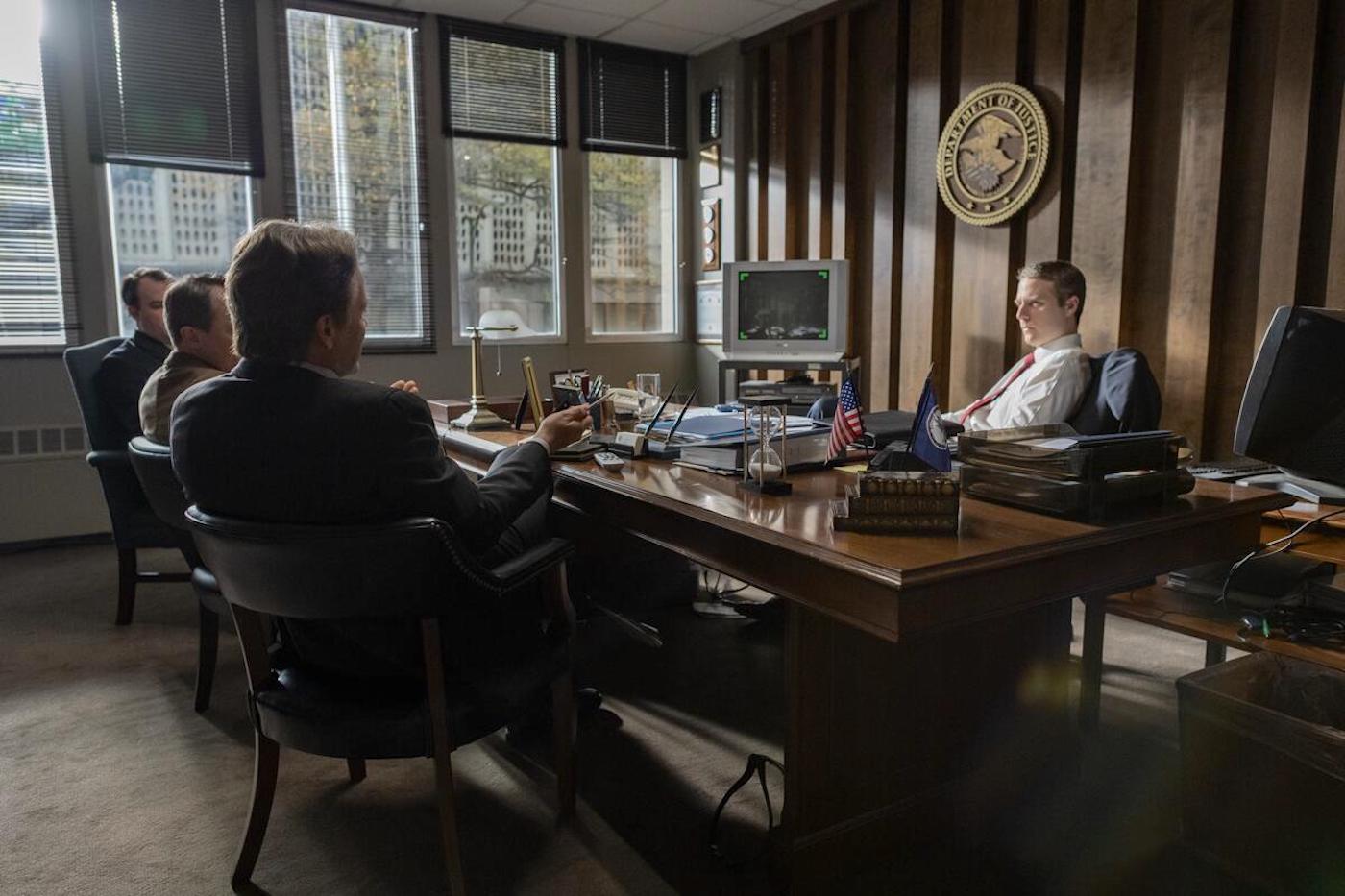 Dopesick was shot using Sony VENICE cameras and Zeiss Supreme Prime lenses from Keslow Camera. Strasburg says they went with the Supremes "as we would be shooting a lot of handheld and they cover 6K full-frame, and because of the amount of focus fall-off they have due to the large format capabilities and the clean and crisp, yet enveloping quality. We knew from the style of the show that there would be a lot of fast panning between actors and the Supremes have a more forgiving depth of field fall-off than other full-frame lenses. This was a consideration as it meant it would be less jarring for the viewer when the focus is racking quickly between actors."
The proprietary Zeiss T* lens coating, the dual EI sensitivity, the full spectrum internal NDs, and the color matching quality across all Sony cameras and Zeiss lenses were a big plus on the set, and later during the DI, allowing everyone to work in the same native Sony Color Space. As DIT Daniele Colombera [ICG Magazine October 2020] explains: "This kept the color pipeline streamlined and accurate. As per usual, I graded the image live on set using calibrated SONY OLED displays so I could have the immediate feedback of the DP and the Director. Among our goals, was to always deliver a well-exposed digital negative so that we could ultimately render a great 4K HDR version."
The tiny Sony RX0 Mark II 4K action camera and its 24mm equivalent Tessar was used for a car crash sequence, and the Sony FX-3 for car interiors and night-time sequences.
"We were able to capture a hyper-realistic feeling that made those visuals even more striking," Colombera adds. "Checco used these smaller cameras for very specific moments in the story, and I think that was a clever approach that paid back."
Like in a scene from Episode 103 where a young man breaks into a small-town pharmacy to steal OxyContin. "We decided to go handheld mode," recounts A-Camera/Steadicam Operator Joseph Arena, SOC. "I chased him through the window he had just broken and ran through. As he jumped over the counter, I passed off the camera to [B-camera operator] Joey Cicio, who was hiding under the counter to continue the rest of the shot."
Dopesick features some 100 locations across the state of Virginia, often requiring several full company moves per day – all executed under COVID requirements. "The locations, coupled with bringing in more crew for multi-camera days, required a fair bit of planning," Strasburg notes. Advanced testing and travel concerns made it impossible to pick up day players at the last minute. COVID-related supply chain delays also impacted equipment availability. "The logistics of it was hell," Varese deadpans.
The crew had a few positive cases, but all outside the A zone, so there were no shutdowns. And while everyone obediently donned the personal protective equipment that has become standard under COVID-19 safety protocols, it did create problems. The masks and shields often fogged up in the cold winter weather. Riggen says the protective gear hindered communication with the actors.
"The relationship with an actor and a director has to be whispered," she shares. "It's something very delicate on a very deep level. It was almost impossible to talk with an actor when he has a shield and a mask on; I have a shield and a mask and we're trying to talk over the blast of noisy air filtration systems, which were recirculating air all the time. They'd only turn it off right before I'd say 'action.'"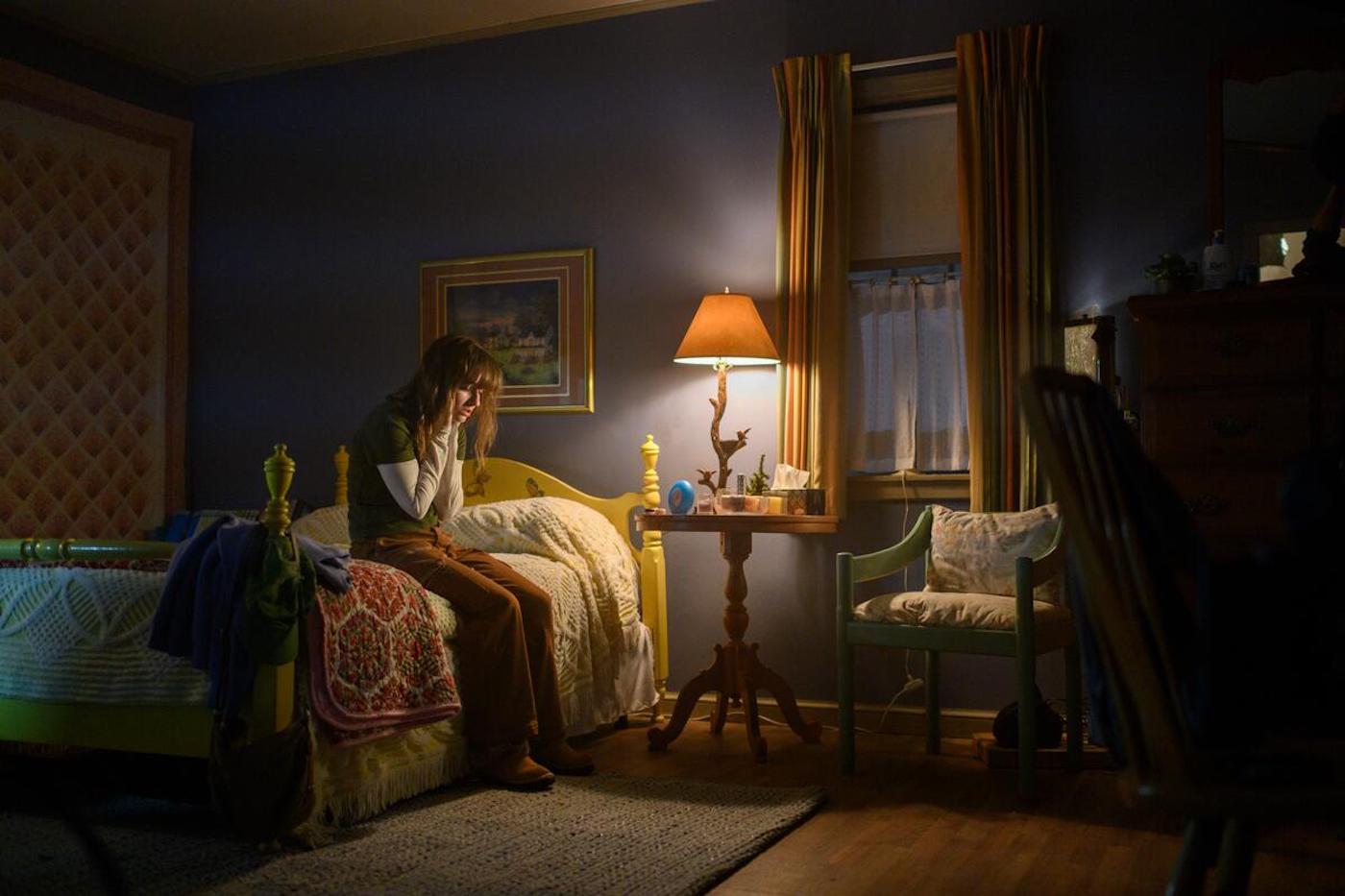 COVID distancing and capacity requirements prompted the crew to come up with efficient use of a remote head on a dolly. Using a Preston Light Ranger, they had the dolly grip in the room, with Strasburg in front of a remote monitor so there was one less person in the room. "We used it in places that you wouldn't think of, like a scene in the office with FBI agents portrayed by John Hoogenakker and Peter Sarsgaard," Varese recalls. "We did some very sophisticated camera moves – some of them are in service, most of them were part of the shot. It's a technique that's now commonplace for me. I'll use it forever."
The most challenging location was an actual mine, featured in the first few episodes. "It snowed a few days before we were there, so the outside, which was just a large muddy area, had become a bit of quagmire by the time the crew and vehicles were done loading in," Strasburg remembers.
Because of the sensitive nature of the space, no vehicles were allowed inside. Everything for the sequence, which was shot with handhelds and a camera on a Dana Dolly, had to be hand-carried. "We also had to stay away from the walls as there was always the potential for rocks to come down on us," Strasburg adds.
It wasn't going to be possible to stage an explosion in the mine, so a set was constructed on a soundstage with low ceilings. "We had a warehouse space that was more than large enough, but with some very concerning rigging weight limitations," recalls Key Grip Rick Stribling. "Most of the building's structural strength was reserved for snow weight – and during the winter months, that could be considerable. It led to a lot of different rigging solutions. Checco had us use truss towers to place substantial lights up high, and keep them mobile and variable in height."
One of the most powerful and challenging sequences occurs in Episode 4, when Kaitlyn Dever's character, Betsy, who was injured in a mine blast and became addicted to OxyContin, fights with her parents, played by Mare Winningham and Ray McKinnon. Betsy has been in rehab for her addiction but someone is selling her pills. Her parents figure this out and confront her. A struggle ensues as her dad finds the pills and throws them down the sink.
"I thought I'd shoot slo-mo with the pills falling down the sink," Varese recounts. "But Patricia very wisely said, 'No, this is just one handheld shot with the camera following their fight as if we were there.'
That choice gave the actors freedom to react to each other and move organically without worrying about hitting specific marks – and it enabled the operators to stay close and follow the action. "We shot it in a continuous take so Kaitlyn would only need to do it a few times," Riggen explains. "We shot it with two handheld cameras and the result is so real, so heartbreaking."
Adds Strasburg: "Joseph's smooth handheld operating really helped. Too often handheld can be jarring for the viewer and take them out of the moment. This scene did the complete opposite and almost makes you one of the family members in the room."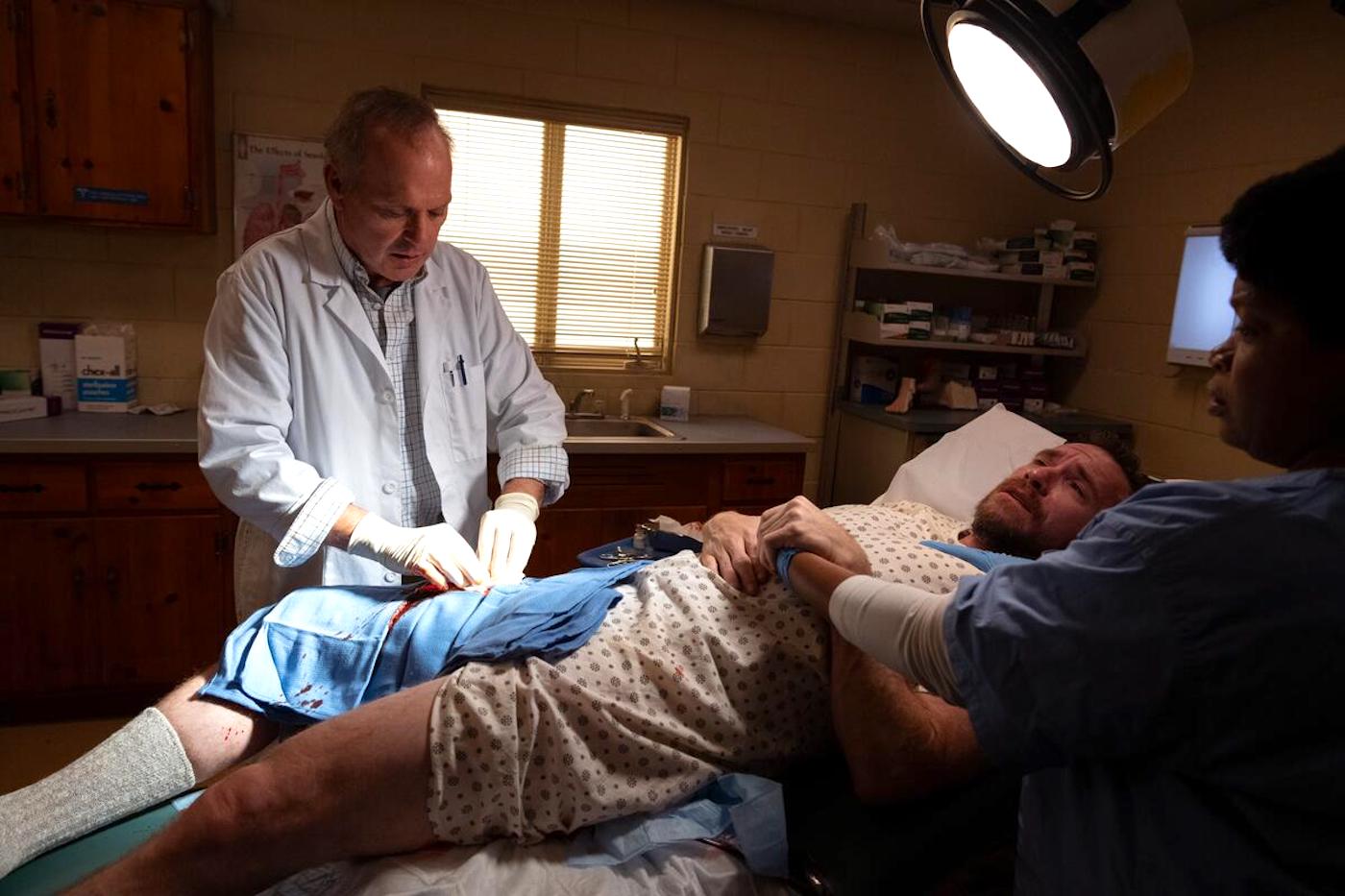 Another pivotal sequence shows the downfall of Michael Keaton's character, Dr. Sam Finnix, Betsy's small-town doctor, who is initially skeptical about prescribing OxyContin only to become addicted to it himself. In the scene, Finnix is doing minor surgery on a patient while high and ends up cutting an artery. "It was very challenging because of the delicate balance between the props and the prosthetics and the blood," Varese recalls. "Michael played it subdued and internal. Initially, the camera wanted to be crazy and shaking to reflect the tension. But after the first rehearsal, we changed our minds." Varese switched from handheld to putting the camera on a sandbag and letting it run, with a few push-ins on Keaton's face and little else. This enabled them to play it very restrained and resist "a plethora of cuts."
Dopesick's subject matter united the crew beyond the normal camaraderie that arises from making your days under difficult conditions. "If you think about the fact that more people have died from opioids than from COVID, that gives you an idea of the magnitude of this tragedy – and made it essential for us to be a part of telling the story," Riggen concludes. "It was like a mission for us and the whole crew and cast."
Varese says the project touched nearly every single member of the team. "Everyone in the production had someone who was affected by this – a father, a mother, a cousin, a bride, a former boyfriend, a college friend. Just in our little molecule of humanity, we had several hundreds of people touched by this crisis," he marvels. "That's…crazy!"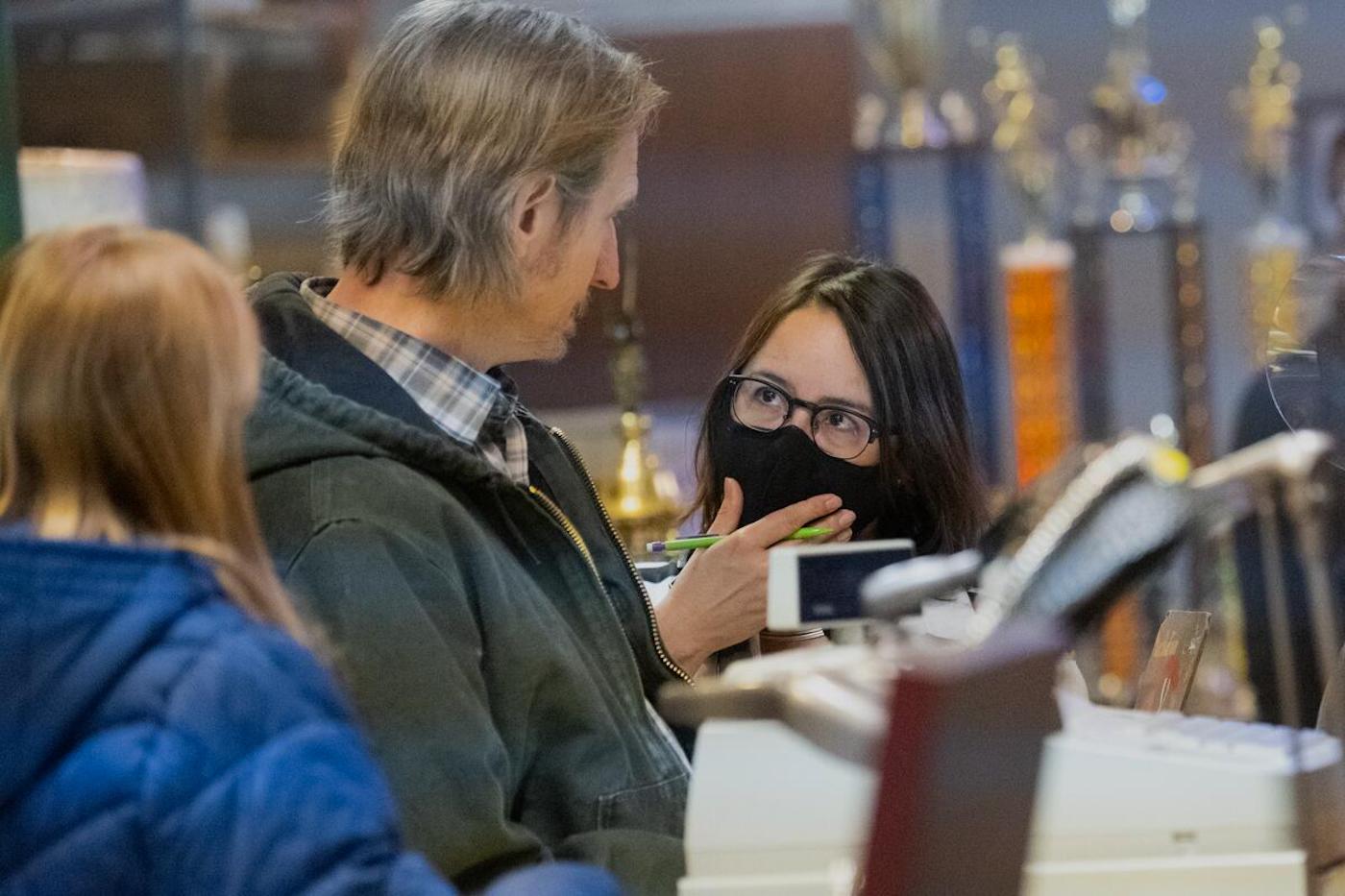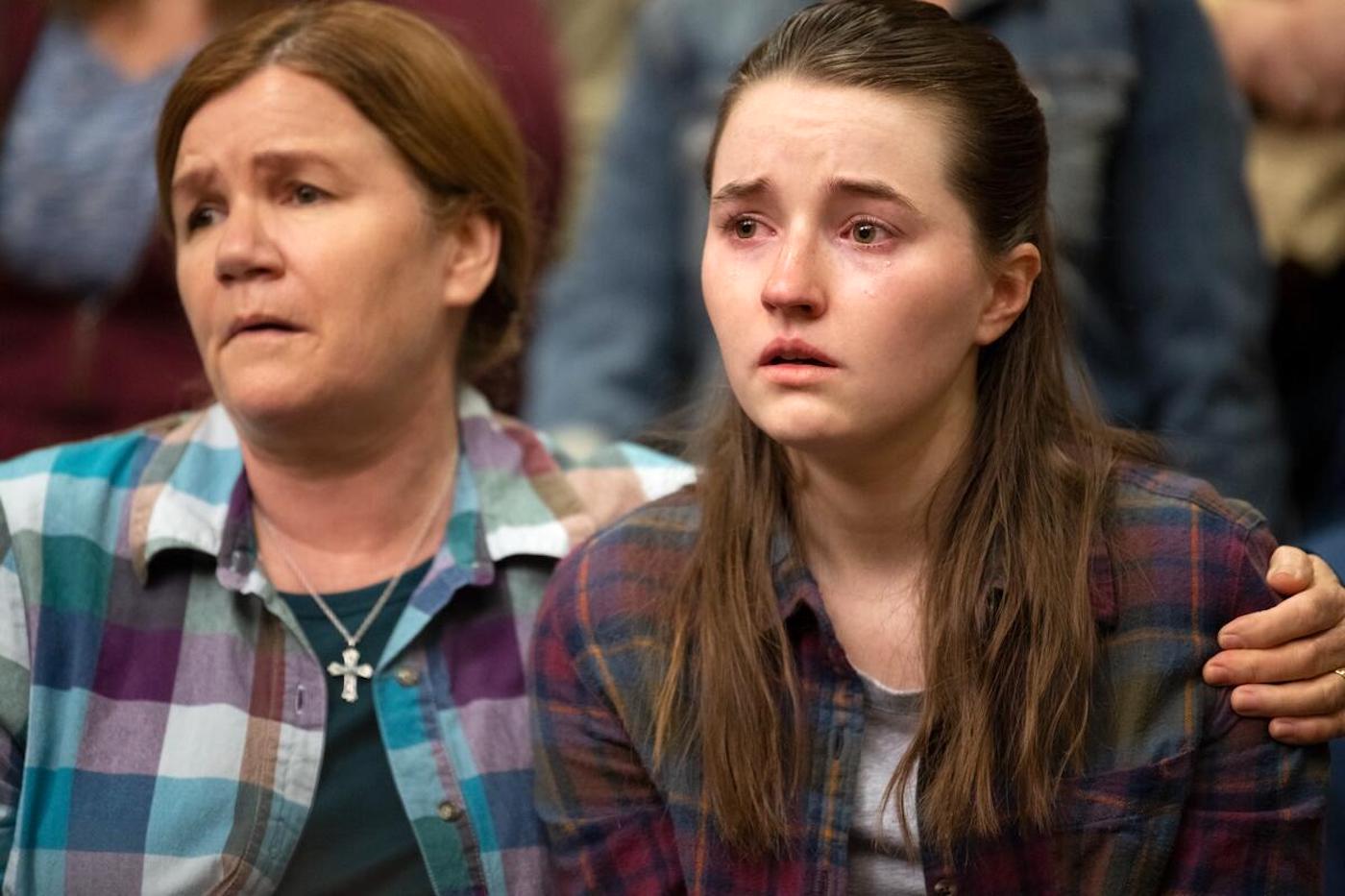 Dopesick – Local 600 Crew
Director of Photography: Checco Varese, ASC
A-Camera/Steadicam Operator: Joseph Arena, SOC
A-Camera 1st AC/ Steadicam: Mark Strasburg
A-Camera 2nd AC: Eric Amundsen
B-Camera Operator: Joey Cicio, Josh Turner (final episode)
B-Camera 1st ACs: Ezra Bassin-Hill, Mark Bain
B-Camera 2nd AC: Kyra Kilfeather
Loader: Ben Lemons
Utility: Alexandria Jones
DIT: Daniele Colombera
Unit Still Photographers: Gene Page, Anthony Platt