Florian Ballhaus, ASC, guides Disney +'s The One and Only Ivan through a thick jungle of live-action and virtual workflows.
by Kevin Martin / Photos by Wallace Michael Crouch and Simon Mein / Framegrabs Courtesy of Disney + 
---
Art is just one of many channels humans use to express their creativity, but it is not exclusively reserved for people. A case in point was the real-life silverback gorilla named Ivan, who, after being captured in his youth and raised in a human home, spent the better part of three decades on display as part of a low-rent circus at a Tacoma, WA shopping mall. During his tenure, the simian developed a penchant for finger painting, and his repertoire expanded to include paintbrushes after being moved to Zoo Atlanta, where he lived out his last seventeen years under much more humane conditions.
The silverback's life inspired a children's novel, K. A. Applegate's The One and Only Ivan – illustrated with a nearly cinematic sense of light and shadow by Patricia Castelao –  which serves as the basis for Disney's film adaptation, directed by Thea Sharrock from a screenplay by Mike White. Sharrock says, "The script was developed by producer Allison Shearmur, who unfortunately died just before the start of production. Then Mike and I did a lot of work to adjust the balance between human and animal characters."
Sharrock also partnered with actor Bryan Cranston to create an arc for his character, Mac, "which is more complex than in the book, where his human is more obviously the villain," the filmmaker continues. "I wanted to make sure we didn't present it as a humans-bad/animals-good vision, and revealing Mac's genuine affection for Ivan went a long way toward portraying a deeper gray area in their relationship."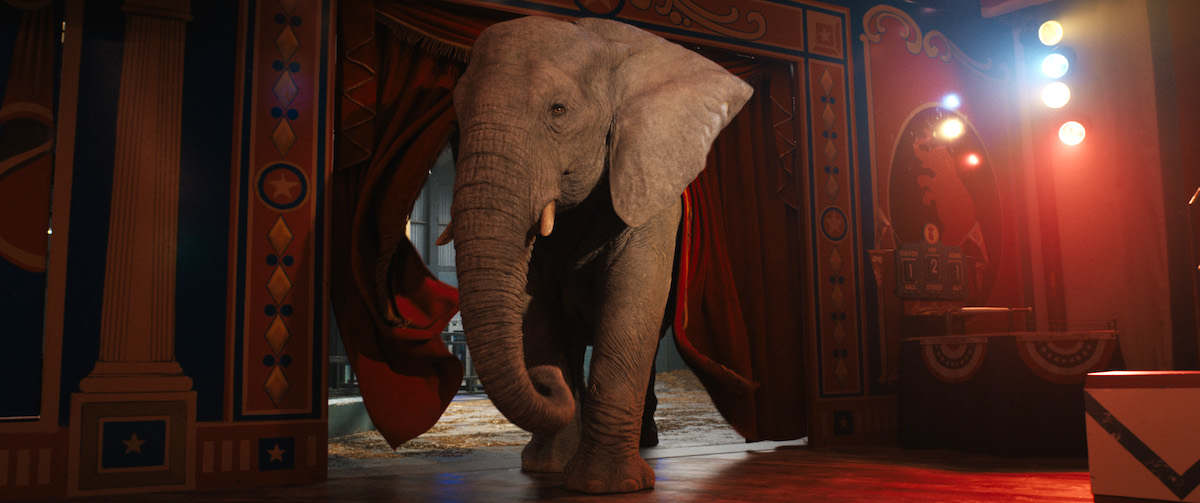 For her director of photography, Sharrock chose Florian Ballhaus, ASC. While experienced with VFX-heavy projects like Insurgent and Allegiant, Ballhaus is best-known for more traditional live-action fare, like The Devil Wears Prada and Sex and the City. He says that when he came aboard, Production had already signed-off on a hybrid approach to making the movie. "In addition to the live action, there was going to be more than a third comprising the CG animal characters," Ballhaus describes. "For those scenes, rather than shoot plates on set, the shoot would happen virtually after the set was scanned and rebuilt in the computer. Between those steps, there'd be motion-capture sessions and animation being generated. This made for a very complex prep – at sixteen weeks, the longest I've ever had – with a lot of parallel development taking place."
With so many furry principal characters needing to be animated and rendered, MPC was a natural choice as the film's sole VFX vendor. "Because of the human element in our film, this was a little different from their work on Jon Favreau's The Jungle Book and The Lion King," Sharrock adds. "But they had a knowledge base that ensured the animation would be spectacularly credible."
For visual-effects supervisor Nick Davis, the advantages of virtual cinema were creative, especially concerning live-action's involvement. "If you just shoot empty plates, it can be a very sterile and limiting way to work. You aren't certain where the animals will be in frame, and you can't even know with certainty how much of the scene should be in focus."
The process began with a primitive version of the set where Ivan and his animal cellmates live. "It was a black box theater stage, where we laid out with tape the various contours and aspects of the actual set," Davis notes. "Here, the director started to immerse herself in the actors portraying the animals. When she was comfortable with understanding how these scenes would play out, we transposed the optical black box onto a motion-capture stage. The mocap artists in their suits could then work there, with highly accurate proxies of props and shapes that would be on the set."
Andy Serkis associate Ben Bishop "acted" the role of Ivan for all scenes with real humans. "Ben was fantastic; his behavior and movement were as close a match to a gorilla's as you could imagine," Sharrock relates. "We also had a puppeteer representing Bob the dog on set, along with an amazing stuntman who squeezed into a tiny gray Lycra suit to play Ruby [a baby elephant new to the circus] walking around on all fours. They could respond to my direction just like anyone else on set, and I think their presence helped enormously when it came to fine-tuning the human performances."
Davis says that fifty pages of Ivan's performance were motion-captured. "That wouldn't work for the other characters," he notes, "but the presence of puppeteers and performers facilitated Ivan's eyelines. Each approved take was considered a master scene, with data passed to animation. The animators roughed out how the other animals would move while using Ivan's mocap data to create a proxy representation. From there, we took it to the virtual stage, where the live-action filmmakers could wield virtual dollies, cranes, Steadicam, and handheld. The master scene was run through Unity's game engine and displayed in real time on big monitors, so the crew could see a performance and move their cameras as needed to capture the scene."
Ballhaus reports there were nightly reviews of animation before "we went onto the virtual stage with the goggles to pick out camera angles that worked. We didn't want to have to change the animation, which would have produced massive slowdowns. Fortunately, the animators had studied the actual creatures and knew the real turning radius for adult and baby elephants when they move in a circle. That kept us honest, so we didn't try something on stage that a real gorilla would not or could not do.
"For the virtual shoot, we wanted camera movement that brought the same imperfections you get in doing tracking shots on an actual dolly," he continues. "So MPC motion-captured the actual movement of our rig and track. A lot of engineering had to go into all this, since doing a Technocrane move when you have only a virtual crane means answering so many questions up front: What arm do you have on? Which direction is it pointing? Where is the crane base fixed?"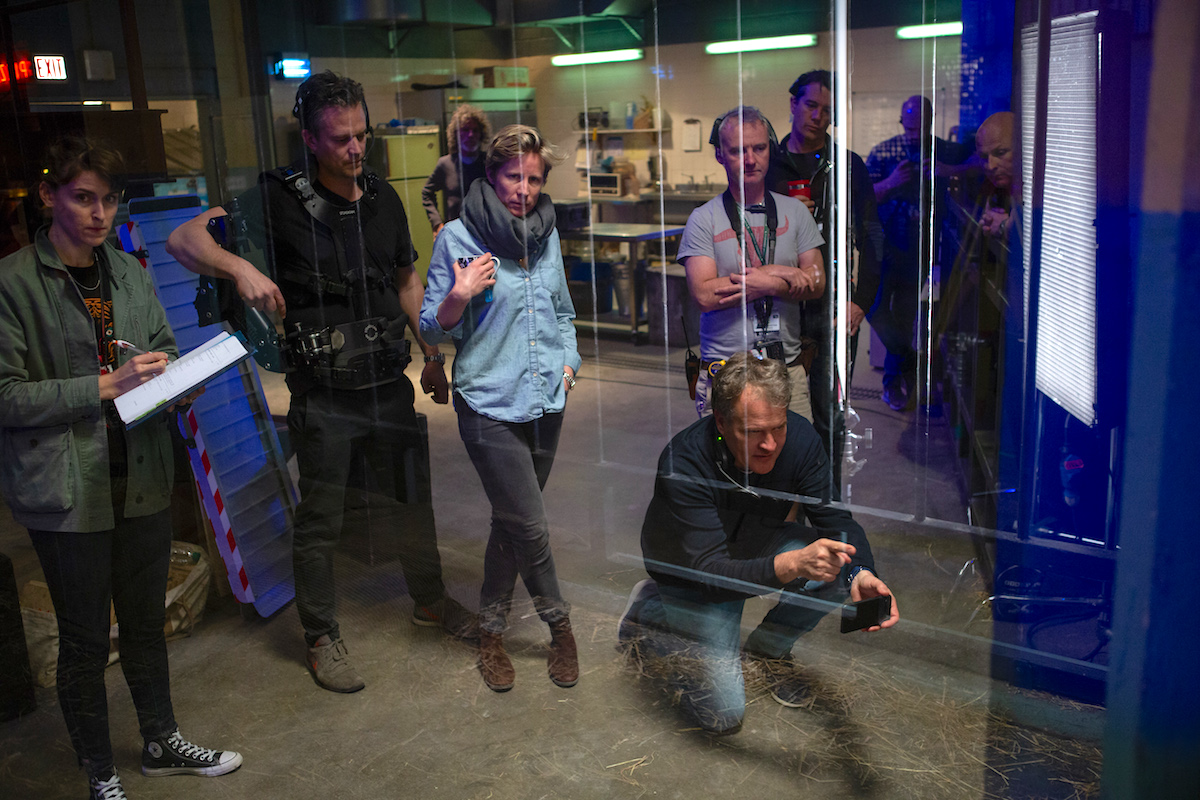 Even though the film was shot on ALEXA 65, Ballhaus was committed to creating an analog look. "I looked into shooting anamorphic so that the movie would look like it was created on lenses rather than with a computer," he explains. "But without the ability to reframe things vertically, Disney was rightly concerned about anamorphic. We chose DNA lenses, which have beautiful characteristics – a rich look, but not overly sharp – and slightly detuned to get things a bit funkier, to pair with the 65. We used two sets of lenses: the B-set had a little more character, while the A-set was cleaner. Shooting 65 on longer lenses pushed the depth of field, which showed when shooting close-ups for the smaller creatures. Even though I love the beautiful focus falloff, I ended up shooting at a higher-than-usual stop, between a 4 and a 5.6, so these beautifully rendered background creatures didn't register only as blurs."
Since nearly all of the film was shot on soundstages, issues relating to the 65's size were moot. "That little bit of extra heft wasn't a factor, even though this was the first time I'd used one for such a huge portion of a shoot," Ballhaus admits. "The 65 provided a rich quality that made viewing dailies a joy. But this isn't a dynamic-camera movie – it's about animals trapped behind bars. A lot of camera movement related to how Bob the dog [voiced by Danny DeVito] could nimbly slip in and out of captivity while his best friend Ivan could not. That's where we used the ALEXA MINI, as it was nice to just put the camera on a broomstick."
Production designer Molly Hughes, who was tasked with creating the habitat for the beleaguered animals, says the backstage was inspired by a gorilla habitat at Disney's Animal Kingdom in Florida. "We took what was needed to properly house elephants and gorillas, and made it all a bit sadder-looking," she explains. "Since Thea comes from theater, we worked with it like a stage set to make it more interesting. Ivan's space had two levels, allowing him to climb up to the area where he is revealed to the audience for each show. From there, he can look across into Mac's office, or outside at the billboard advertising his presence. He also has to be able to see into the circus, out into the mall, and across the parking lot to what he thinks will be freedom. Ivan's ability to watch the world outside, coupled with his curiosity, leads to   his existential crisis and a desire to paint."
Hughes' art department built both a large white model of the full set, as well as a 3D model and illustrations. The drawings then went to MPC, which made them viewable in VR. "That let us make sure the sets were properly sized to get compositions that worked with these disparately sized animals in the location," Hughes adds. "I imagine that going forward, VR spaces will be accommodated within the art department, so anyone in Production can just grab goggles and check things out. VR seems to work well for architectural spaces; although with full landscapes, there are slight inaccuracies in perspective in distance."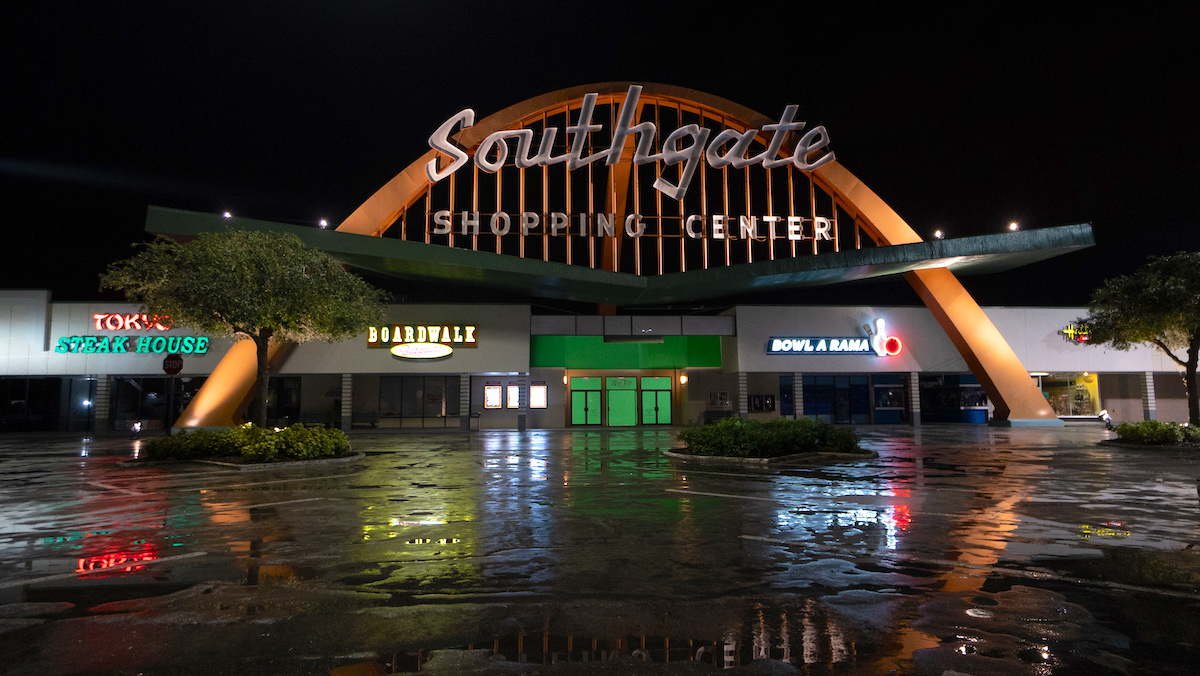 While the movie's conceit is that the animals speak mostly while alone at night in their cages, Ballhaus says that "sustaining that for 40 percent of the runtime could have become a dreary experience. This story has heavy subject matter for a children's film, ranging from captivity to death, so a realistic treatment with lighting these animals only as silhouettes wasn't going to play. We started cheating-in visual accents, like work lights being left on. Since the rest of the mall is visible behind them, those lights opened things up visually."
The large 007 Stage at Pinewood Studios was able to encompass the animal dwelling and surrounding mall interior. "In this kind of situation, I like to build a huge softbox of lights to create a sky feel," Ballhaus adds. "We got enough SkyPanels from ARRI to produce this effect, which also let us control the color and sky temperature, making for a wonderfully flexible way to work. I've done four movies in London with Gaffer Paul McGeachan, and he agrees that not having to worry about gelling everything, color temps changing, and dealing with the heat output from tungsten makes everyone's life easier. But we still needed those big 24Ks for sunlight, as there's no alternative for that kind of effect."
McGeachan spent a week pre-lighting and setting looks on the dimmer board. "It let us skirt an age-old issue," he explains, "when the AD comes to you asking if the day and night work need to be scheduled separately. Being able to tell them to do what is best for the schedule was great." 200 Space Force Chroma-Q lights and 440 SkyPanels were deployed for simulating lighting scenarios ranging from sunny days to moonlit nights. There were also conventional lights on the set where the animals were caged – Par cans, 10Ks, 20Ks. "Some of that was to give the light some punch from above, which cast some shadows and built the contrast," McGeachan adds. "But we had many units on the floor as well." A 7-foot Octagon with 20 SkyPanels added the necessary fill.
A small circus tent also occupied space within the mall set, where, McGeachan says, "we get to see a character on camera operating an old-fashioned follow-spot. Par cans worked well as a functioning source light and to show the limits on equipment this circus faced. For the rest of the mall, we had sources ranging from neon and sodium vapor to tungsten and fluorescents. And there were thousands of lights running in a chaser pattern above the shops, which was quite a job in itself. As a result, the size of our practicals crew on Ivan increased, exceeding that of the eight-man lighting rigging crew."
Hughes says she and Ballhaus both pushed for the chaser lights. "They were more expensive, but we felt there were multiple benefits, ranging from the nice reflections to just keeping the background alive and moving while stuck backstage," the designer explains. "I've worked with cinematographers – VFX people, as well – who get nervous when dealing with reflections. But Florian used them to good advantage. This 1980s U.S. shopping mall was a quintessentially American look and idea, so doing this in England meant communicating all the subtleties to a local crew. The mall incorporated ideas from outdoor boardwalks, with hand-painted signs, aged to make the place look tired."
The mall exterior was shot on location in Florida, with some signage digitally altered. Reverse angles looking out toward the parking lot and roadway built on the plates as reference but were accomplished digitally, as those locations feature prominently during a sequence when the animals stage a breakout and take to the hills for a short-lived escape back to nature. A separate unit deployed for location plate shoots to capture jungle backgrounds used in flashbacks to Ivan's early life in the wild, as well as other scenic views for the film's concluding scene in an animal sanctuary.
To portray Ivan and his non-human cohorts, Davis struck a balance between realism and delivering the expressive requisites of their personalities. "It was easier with Ivan because he is a primate with facial features not unlike our own," Davis observes. "With a lot of ECU's, we had to put a huge amount of effort into making his eyes the windows to his soul. There was a crew dedicated to just eye shapes and muscles, which built controls for the animators that allowed them to display subtle nuances."
Creating Ivan's eyes demanded a level of sophistication beyond just reflecting the environment. "Light doesn't just strike the eye," Davis continues. "It also bounces around inside various layers, creating incredible caustic effects due to all that subtle imperfect detail on the cornea and the sclera, which are aspects we pick up on automatically when looking into another pair of eyes."
The specular hits were particularly important with small creatures. "With Bob the dog, you couldn't even tell which direction he looked without the speculars being right," Davis elaborates. "Reading the script, Bob immediately emerged as the biggest challenge. People see dogs all the time, so there's a familiarity that you don't have with more exotic creatures – one demanding not just photorealism, but also abiding by their limited range of expression. If you push too far with a dog's face – even with a wonderful vocal performance like Danny DeVito's – it sets off alarm bells it's not real."
In addition to performance issues, there were challenging aspects of the interaction between creatures and the elements. Probably not since What Dreams May Come has a movie required such careful magic when it comes to creating paint in the digital realm. "When water and paint were involved, I knew the VFX boys were going home to put their heads in their hands – metaphorically speaking, anyway – because I was asking for very tough solutions with these elements," Sharrock admits. "Along with fur and feathers, these are famously difficult elements to make look real."
Those issues came to the fore when Ivan began painting on the glass wall separating him from his audience. "We wanted a close-up as the paint squished through the fingers of his paw," Davis shares. "Finger paint spreads unevenly, depending on the applied pressure, which meant getting even more technical aspects worked out to solve the creative question. We had to deal with a similar issue when, [during childhood], Ivan painted with mud, and also when he ran his paw through water. We refined our existing toolsets, which is also what happens as we push hair sims and lighting tools to improve things on every new show." Shots featuring interaction with liquid elements took so long to perfect that they were finished only days before the final cut emerged.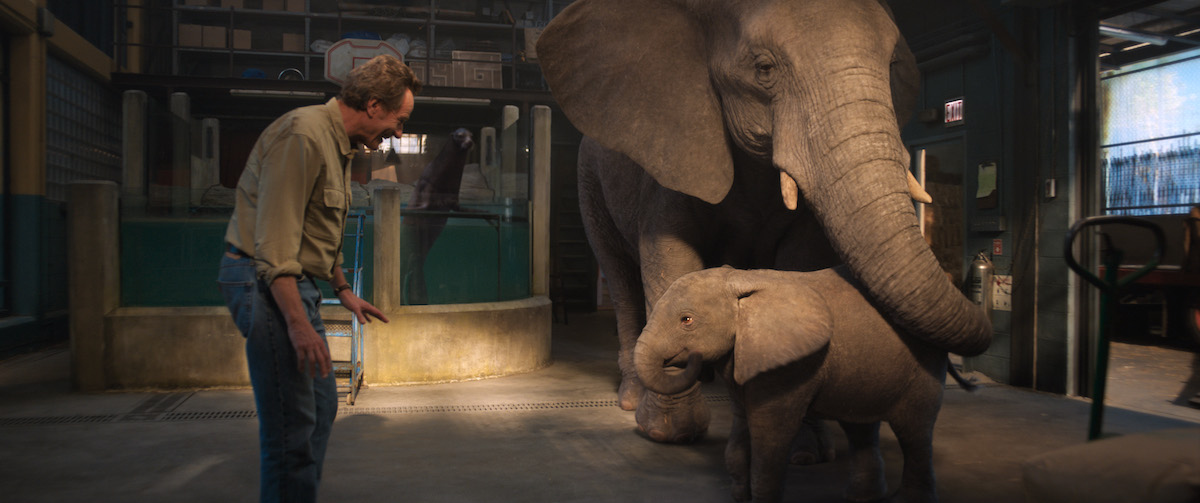 To prep for the DI, Ballhaus created a look bible during post. "Florian had set up a solid color pipeline that he later refined," Davis continues. "We worked from CDL's and didn't deviate much from those. The nightmare is always that when colors get pulled and pushed, all that time and effort to get things looking photoreal becomes lost."
Ballhaus says he found the blending of live action and virtual filmmaking a largely positive experience. "Cinematographers see things in their own unique way, beyond the craft of exposing and framing properly," he describes. "When I light something, for good or for bad, it is with a particular vision in mind, serving the story and my choice of lens. That individualized choice is not a matter of right and wrong, but perspective.
"We fought hard to make the virtual scenes look like the rest of the movie, so people wouldn't feel parts were shot by somebody else or that certain scenes suddenly had a generic look instead of matching my lighting style," he concludes. "If we succeeded, it was in large part due to how quickly Thea mastered the visual-effects challenges. Instead of getting caught up in the flow, she had the will to do everything necessary to make this film her own."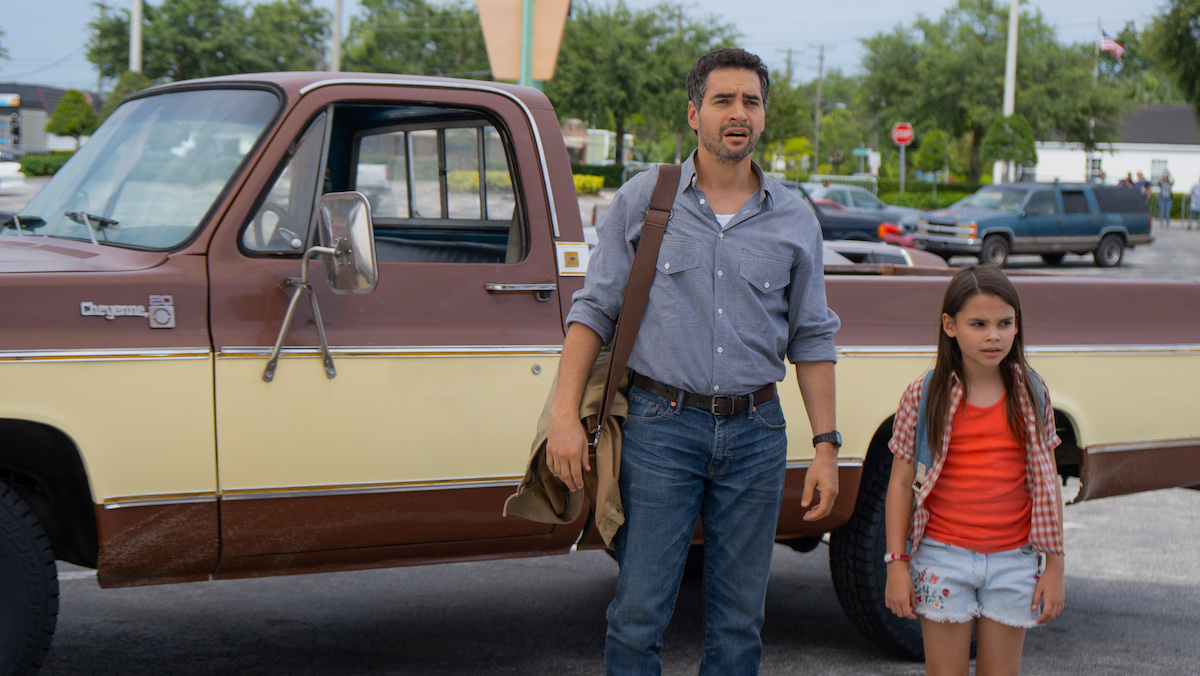 Local 600 Camera Team: The One and Only Ivan
Florida Unit
Director of Photography: Florian Ballhaus, ASC
Operators: Spencer Hutchins, Lance Meyer, Henry Schroeder
1st Assistant Camera Patrick Sokley
2nd Assistant Camera: Violet Jackson, Juliana Junker, Ognjen Sarovic
Camera Assistants/ Technicians: Morgan Davis, Anthony Gerace, Michael Howell, Kenny Rivenbark, Ernest Rydberg, , John Slade, Louis Smith
Digital Imaging Technician: Joe Dare
Digital Utility: Ian Hernand
Loader: Jaime Striby
Unit Still Photographer: Wallace Michael Crouch