It's hard to ignore the bold statement of so many female-driven stories at Sundance 2016 – even if we'd love to see more women DP's among those ranks.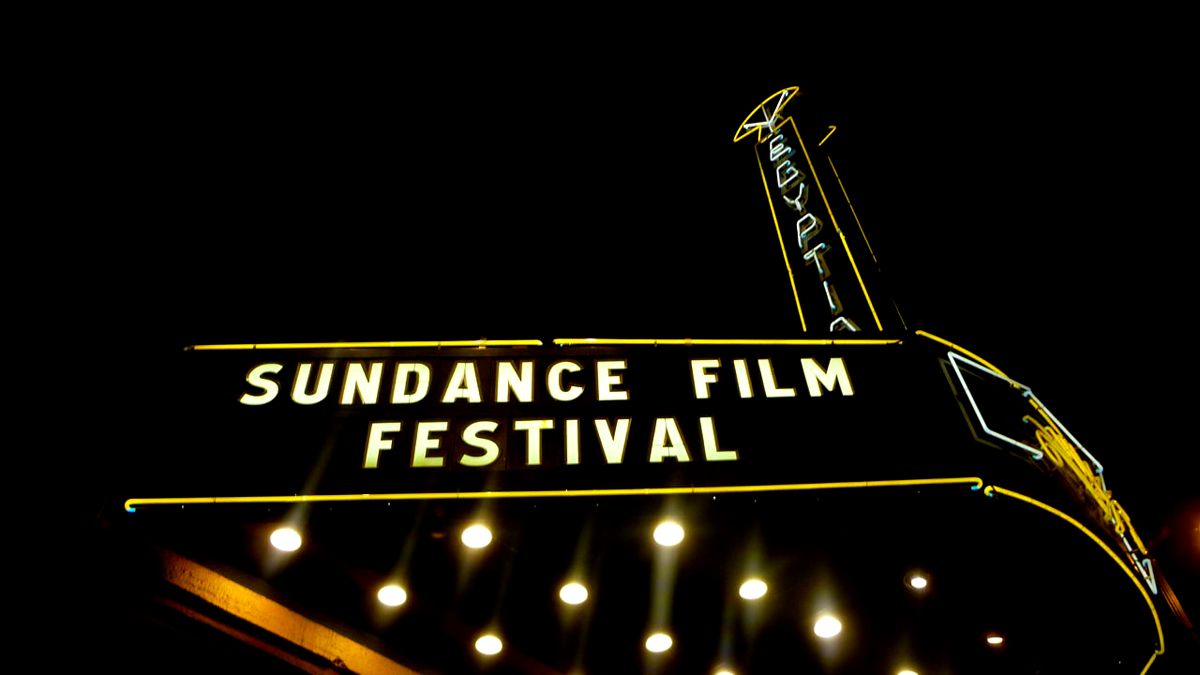 Indie film media wags are already calling Sundance 2016 "The Year of the Woman," with a landmark 40 percent of female producers/directors bringing projects to Park City, and who are we to argue? With entries in the festival's marquee category – U.S. Dramatic Competition – that include stories about female news anchors (Christine, shot by Joe Anderson), women investment bankers (Equity, shot by Eric Lin), women on road trips together (Lovesong, lensed by Guy Godfree) and even troubled women who take other people's babies and pass them off as their own (Tallulah, shot by Paula Huidobro, who is also featured in ICG's December special on Latin and Hispanic Guild members, Muy Fuerte!), clearly female storytellers have arrived in Park City in a big way. Other obvious mentions in what is now not just "a league of their own" include the all-female creative team behind Equity, led by director Meera Menon, screenwriter Amy Fox, and producers Sarah Megan Thomas and Alysia Reiner; Tallulah writer/director Sian Heder, who is also a writer/producer for the Emmy-wining Netflix series Orange is the New Black; and writer/director/producer (and actor) Clea DuVall, whose feature The Intervention is one of two features (the other is the Documentary Competition entry Holy Hell) lensed by Local 600 standout Polly Morgan.
But there is a thorn in all of the lovely roses being tossed out to celebrate "The Year of the Woman" at Sundance. Of the 46 features in Park City this year shot by Local 600 members, only three include female DP's (and Morgan accounts for two of those films, along with Huidobro's Tallulah). That's a paltry representation for female cinematographers, given how much noise other female creatives will be making in Park City.
Buzz-killers (like this writer) may well ask that obvious hypothetical: should all those female directors and producers (many telling female-driven narratives) have made an extra effort to put more women behind their cameras? Or is it a case of one foot before the other, and any steps up toward Hollywood's gender ceiling are welcome? Either way, there is much to celebrate for the many Local 600 members whose work was chosen to screen in Park City this year, irrespective of gender, and our list below will, no doubt, include a few Oscar nominees come 2017's awards season. (We also included a list of cinematography-focused events in Park City. Enjoy and  stay warm!)
(Note: this list was compiled with information supplied by Local 600 members prior to the start of the festival. We are not responsible for omission of films and crewmember names not provided to www.icgmagazine.com by the posting date.)
U.S. Dramatic Competition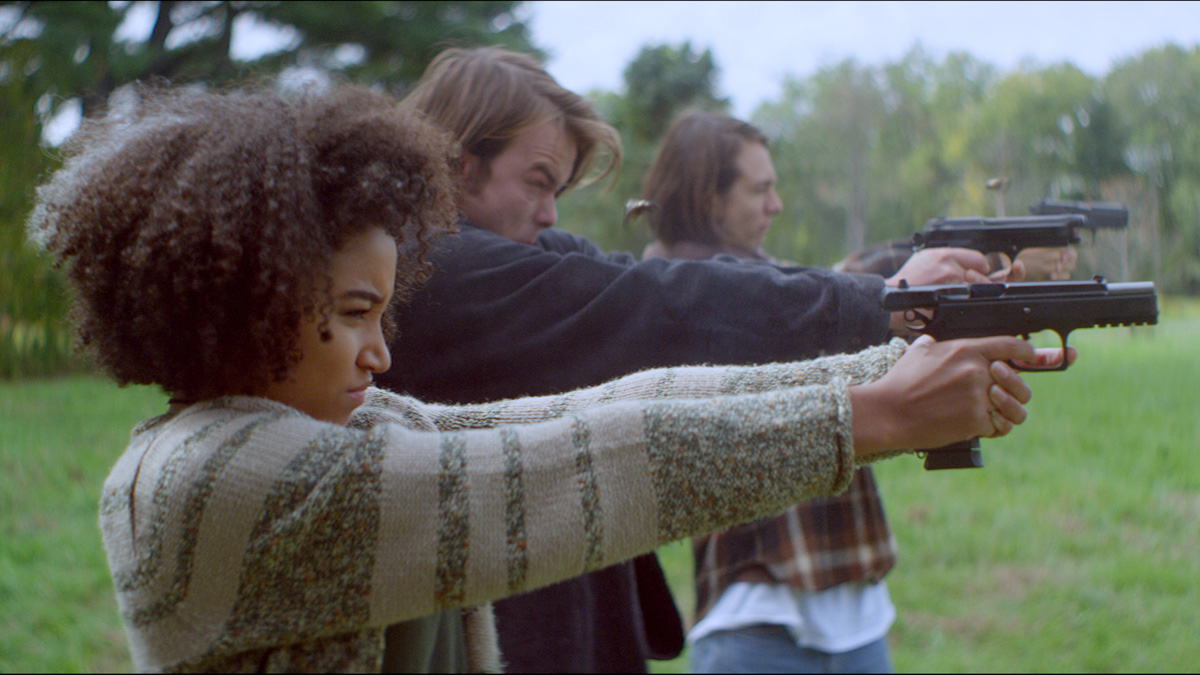 As You Are – Set in the early 1990s and shot by Caleb Heymann, this indie feature unfolds as a series of disparate memories. Prompted by a police investigation, we witness alternating perspectives of pivotal moments in the relationship between three teenage friends: Jack, Mark, and Sarah. Bound by their aversion to the culture around them, Jack and Mark explore the limits of friendship and love until Mark's judgmental father tears them apart.
Christine – Guild DP Joe Anderson shot this story about an ambitious 29-year-old news reporter (Rebecca Hall) in Sarasota, Florida, circa 1974. Being a driven career woman in the 1970s comes with its own challenges, especially when competition for a promotion, unrequited love for a coworker, and a tumultuous home life lead to a dissolution of self, and ultimately to an infamous televised moment of taking her own life on air. Guild members Greta Zozula (1st AC) and Benjamin Eades (2nd AC) were also on the project.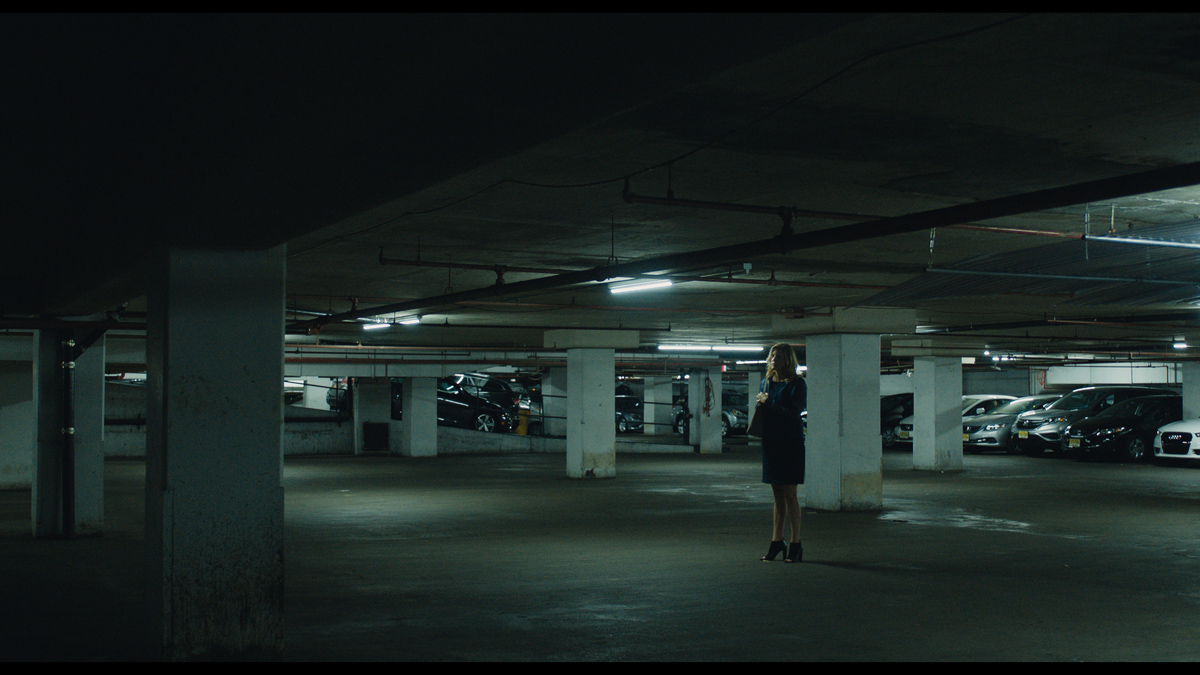 Equity – Eric Lin lensed this film about a senior investment banker (Anna Gunn) who thrives in the fierce world of high-power finance. But when a controversial IPO threatens the fragile balance of power and confidentiality, she finds herself entangled in a web of politics and deception. With an aggressive prosecutor (Alysia Reiner) from her past on her heels, and a junior colleague (Sarah Megan Thomas) backstabbing for survival, she's forced to reexamine the world she loves and her own ambitions. Local 600 member Erik Kandefer was along as 1st AC.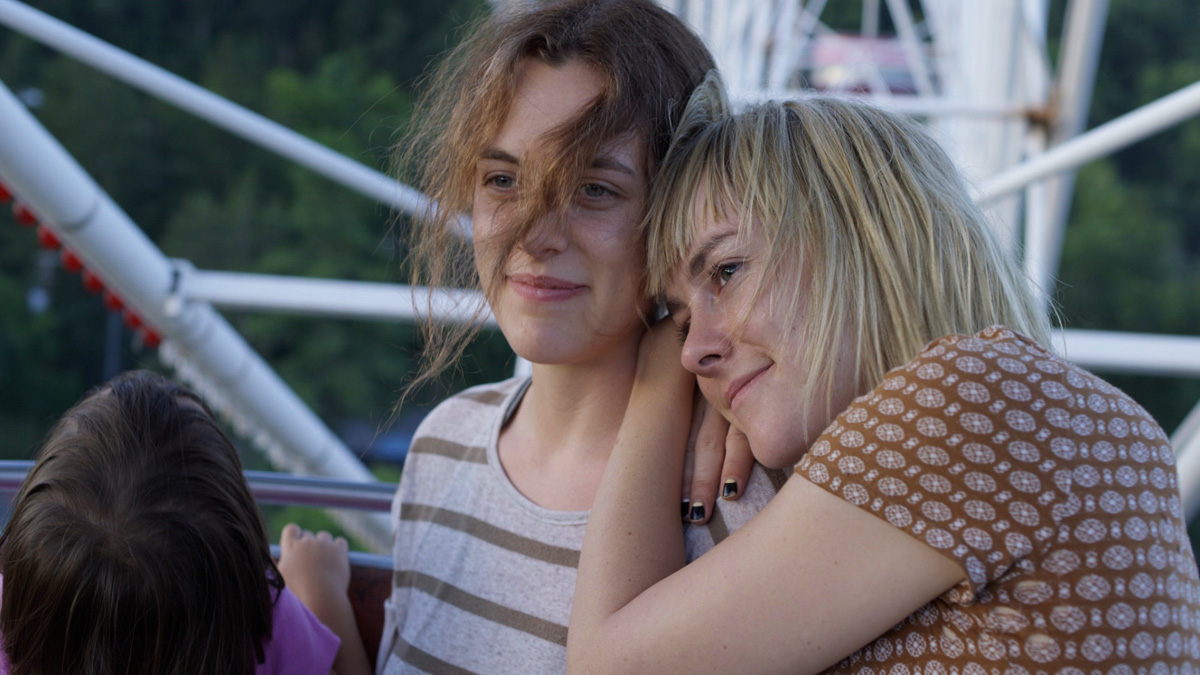 Lovesong – Sundance Film Festival alumna So Yong Kim (In Between Days, For Ellen) returns with this delicate portrait of a young mother (Riley Keough) who raises her precocious daughter in their country home while feeling abandoned by her husband, who perpetually travels for work. When Sarah's old friend Mindy (Jena Malone) comes to visit, they decide to take a road trip, and after an alcohol-infused heart-to-heart, a long unspoken intimacy emerges between the longtime friends, before Mindy leaves the trip and goes home. Three years later, the two women are reunited for Mindy's wedding, and Sarah is forced to reconcile the reality of her feelings. The Guild DP on the project was Guy Godfree.
Morris from America – Sean McElwee, profiled in ICG's American Tales feature, shot this story about a 13-year-old African-American boy named Morris and the relationship he has with his father, Curtis, during the transitional period of adolescence. Complicating matters, they are new residents of Heidelberg, Germany – a city of rich history but little diversity. Morris falls in love with a local German girl named Katrin, and his tumultuous connection with her takes him on a journey that ends in self-discovery and a new dynamic to his relationship with Curtis. Writer/director Chad Hartigan's This Is Martin Bonner won the Audience Award for Best of NEXT at the 2013 Sundance Festival and the John Cassavetes Award at the 2014 Independent Spirit Awards.
Other People – Brian Burgoyne shot this indie drama from writer/director Chris Kelly about a struggling comedy writer (Jesse Plemons) fresh off a break-up with his boyfriend, who moves from New York City to Sacramento to help his sick mother. Living with his conservative father and much-younger sisters for the first time in ten years, he feels like a stranger in his childhood home. As his mother's health declines, he frantically tries to extract meaning from this horrible experience and convince everyone (including himself) that he's "doing okay."
Southside With You – One Chicago afternoon in 1989, a Harvard Law summer associate named Barack Obama finagles a tête-à-tête with an attorney from the prestigious corporate law firm where they both work. Her name is Michelle Robinson, and his pretense is a friendly outing to a community-organizer meeting. In Michelle's eyes, it is most certainly not a date. But as ice cream gives way to a stop at the Art Institute, and the community gathering conveniently becomes a chance for Barack to lecture brilliantly on activism, it's stunningly obvious to Michelle that this cigarette-smoking smooth talker is desperately trying to woo her. As their epic encounter continues into evening and these fiercely bright minds go head to head, sparks fly. This is the second feature longtime Guild camera operator Patrick Scola has lensed as a DP.
Swiss Army Man – Larkin Seiple shot this strange and compelling story from celebrated music video directors Daniel Scheinert and Daniel Kwan about a man alone on a tiny deserted island. Hank (Paul Dano) has given up all hope of ever making it home again. But one day everything changes when a dead body (Daniel Radcliffe) washes ashore, and he soon realizes it may be his last opportunity to escape certain death. Armed with his new "friend" and an unusual bag of tricks, the pair begin an epic adventure to bring Hank back to the woman of his dreams.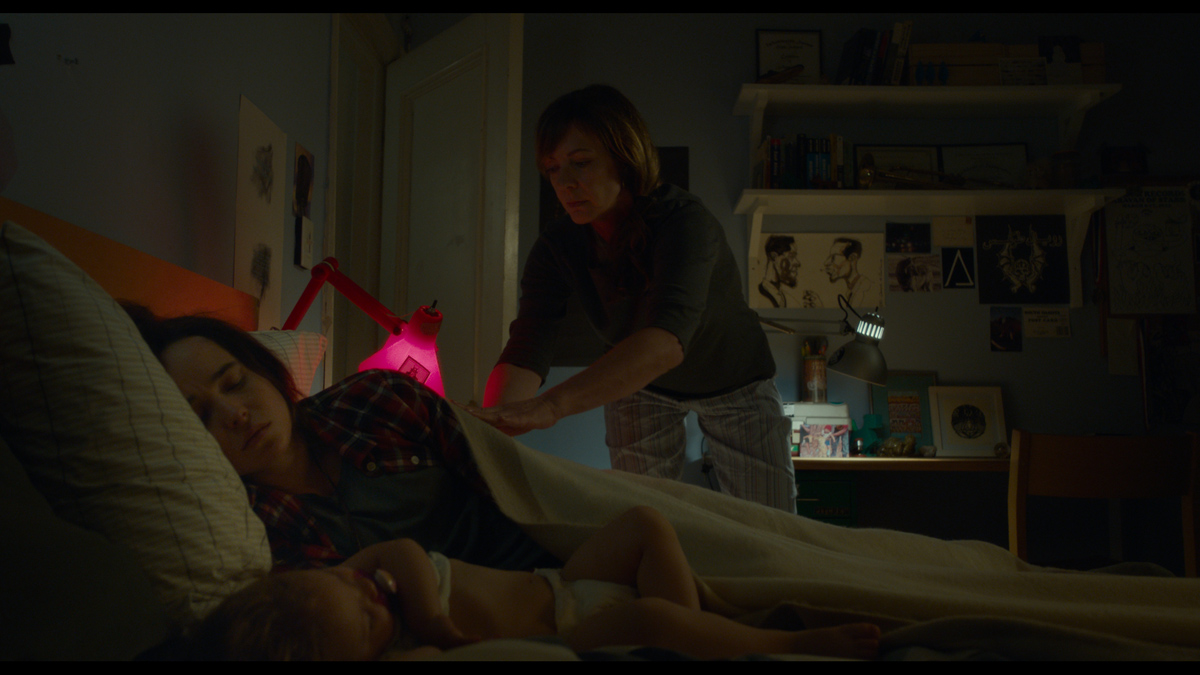 Tallulah – Paula Huidobro (recently featured in Muy Fuerte! ICG December 2015) shot this tale about a rootless young woman who takes a toddler from her wealthy, negligent mother and passes the baby off as her own in an effort to protect her. The decision connects and transforms the lives of three very different women. ICG crew on the indie feature included 1st AC Ben Spaner, Operator Andrew Priestley, 2nd AC Brent Weichsel, B-camera 1st AC Marcos Rodríguez-Quijano, and B-camera 2nd AC Alfonso Diaz.
The Birth of A Nation – As a little slave boy, Nathaniel "Nat" Turner was taken to meet the elders in the deep woods of 1800s Southampton County, Virginia, where it was determined he would be a prophet. It became evident that the unusually intelligent boy would become able to read, so he was encouraged to study the Holy Bible and be a preacher to his fellow slaves. But when Nat's master decides to profit from his preaching skills by putting him on an inter-county preaching tour, Nat begins to see the full contours of slavery and is moved to become a different kind of leader. Based on true events, The Birth of a Nation is the story of the man who led the most successful slave rebellion in American history. Shot by Elliot Davis (Love the Coopers, The Iron Lady, Twilight) and written, directed, produced and starring Nate Parker, who had three films (Red Hook Summer, Arbitrage, and Ain't Them Bodies Saints) premiere at Sundance in recent years.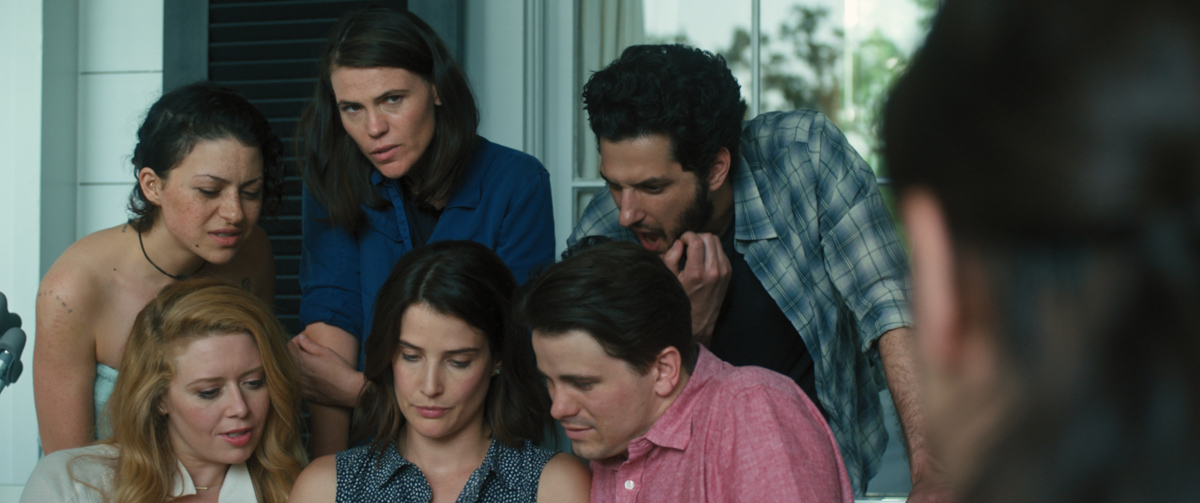 The Intervention – Director and screenwriter Clea DuVall presents this tale about a weekend getaway for four couples that takes a sharp turn when one of the couples discovers the entire trip was orchestrated to host an intervention on their marriage. This is one of two films ICG Generation NEXT standout Polly Morgan has in Park City this year. The cast includes Melanie Lynskey, Cobie Smulders, Alia Shawkat, Clea DuVall, Natasha Lyonne, and Ben Schwartz. Other Guild members on the film included A-camera 1st AC Stephen Taylor Weir, B-camera 1st AC Jacqueline Stahl, and 2nd Unit DP and B-camera operator Wesley Cardino.
White Girl – The cross-section between New York's mean streets and its gentrified alcoves makes for potent social satire in Elizabeth Wood's exhilarating debut feature (shot by Guild member Michael Simmonds). Equipped with platinum-blonde hair and a winning smile, college girl Leah (Morgan Saylor) seeks out pleasure in any form. She has two weeks before fall semester, and in between getting high with her roommate and snorting lines with her boss, she finds time to hit it off with a handsome, young Puerto Rican drug dealer named Blue. Within days, the two are selling dime bags to her affluent white colleagues, collecting fast cash, and living the high life. But their euphoria comes to a grinding halt once Blue is arrested and Leah's left with a hefty amount of his coke. Does she sell it to save him or use it herself?
U.S. Documentary Competition
Author: The JT LeRoy Story – Richard Henkels lensed this feature for director Jeff Feuerzeig that provides the definitive look inside the mysterious case of 16-year-old literary sensation JT LeRoy – a creature so perfect for his time that if he didn't exist, someone would have had to invent him.
Holy Hell – Polly Morgan lensed this doc for director Will Allen about a young filmmaker, fresh out of college, who joins a loving, secretive, and spiritual community led by a charismatic teacher in 1980s West Hollywood. Twenty years later, the group is shockingly torn apart. The story is told through two decades of the filmmaker's archival materials.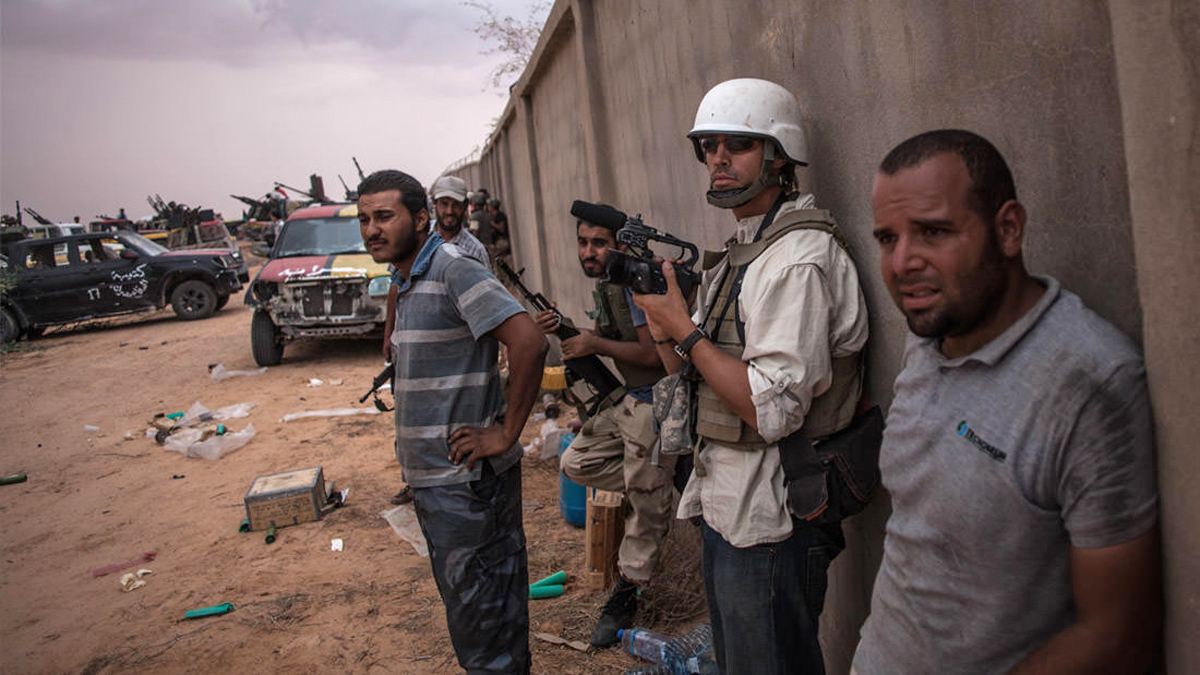 Jim – In August 2014, a video of the public execution of American photojournalist James Foley rippled across the globe. Foley wore an orange jumpsuit as he knelt beside an ISIS militant dressed in black. That image challenged the world to deal with a new face of terror, and it tested one American family. Seen through the lens of filmmaker Brian Oakes, Foley's close childhood friend, Jim goes from small-town New England to the adrenaline-fueled front lines of Libya and Syria, where Foley pushed the limits of danger to report on the plight of civilians impacted by war. Having no camera assistant, Guild DP Clair Popkin elected to shoot on the Sony FS7, where battery life, media capacity and a lightweight footprint proved ideal.
Suited – From director Jason Benjamin and veteran Sundance nonfiction cinematographer Bob Richman comes the story of Bindle & Keep, a Brooklyn tailoring company that makes custom suits for a growing legion of gender-nonconforming clients.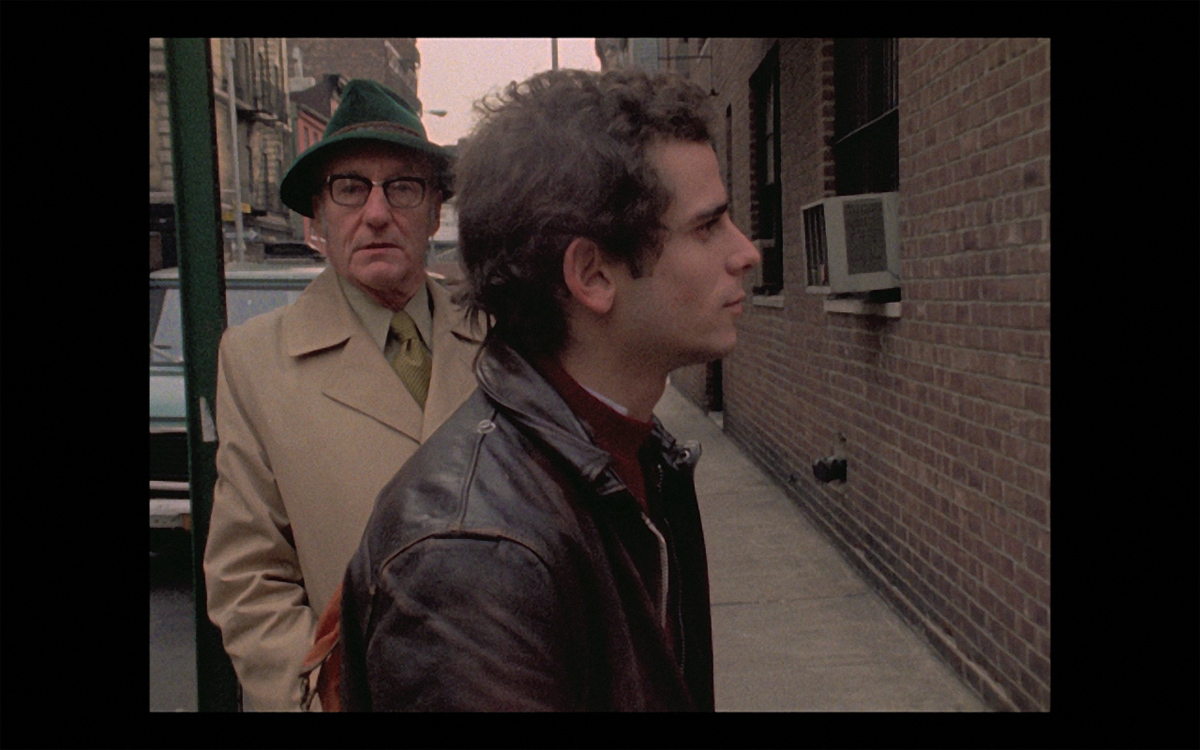 Uncle Howard – Howard Brookner's first film, Burroughs: The Movie, captured the cultural revolution of downtown New York City in the early 1980s. Twenty-five years after his promising career was cut short by AIDS, Brookner's nephew, Aaron, sets out to discover Howard's never-before-seen films to create a cinematic elegy about his childhood idol. Shot by Gregg de Domenico.
Premiers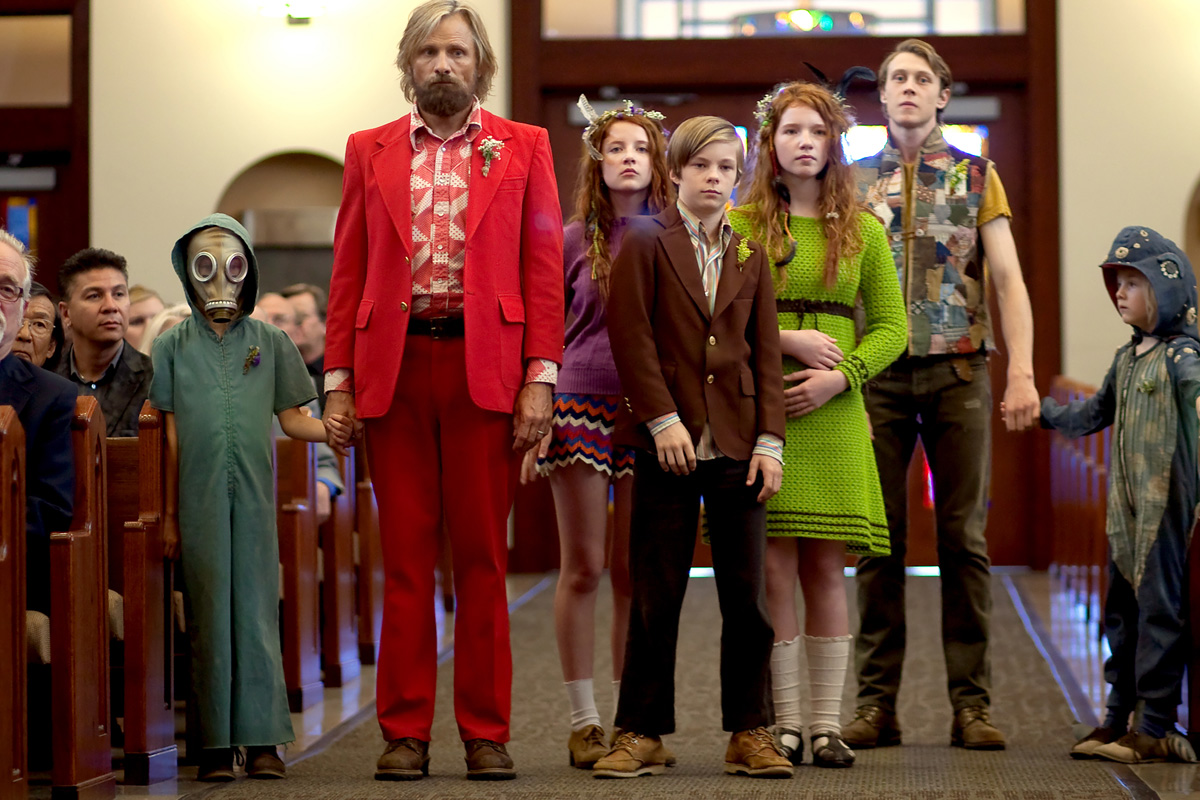 Captain Fantastic – Stéphane Fontaine shot this story (written and directed by Matt Ross) that is set deep in the forests of the Pacific Northwest. A father (Viggo Mortensen) devoted to raising his six kids with a rigorous physical and intellectual education is forced to leave his paradise and re-enter society. Cast includes Frank Langella, George MacKay, Kathryn Hahn, Steve Zahn, and Ann Dowd.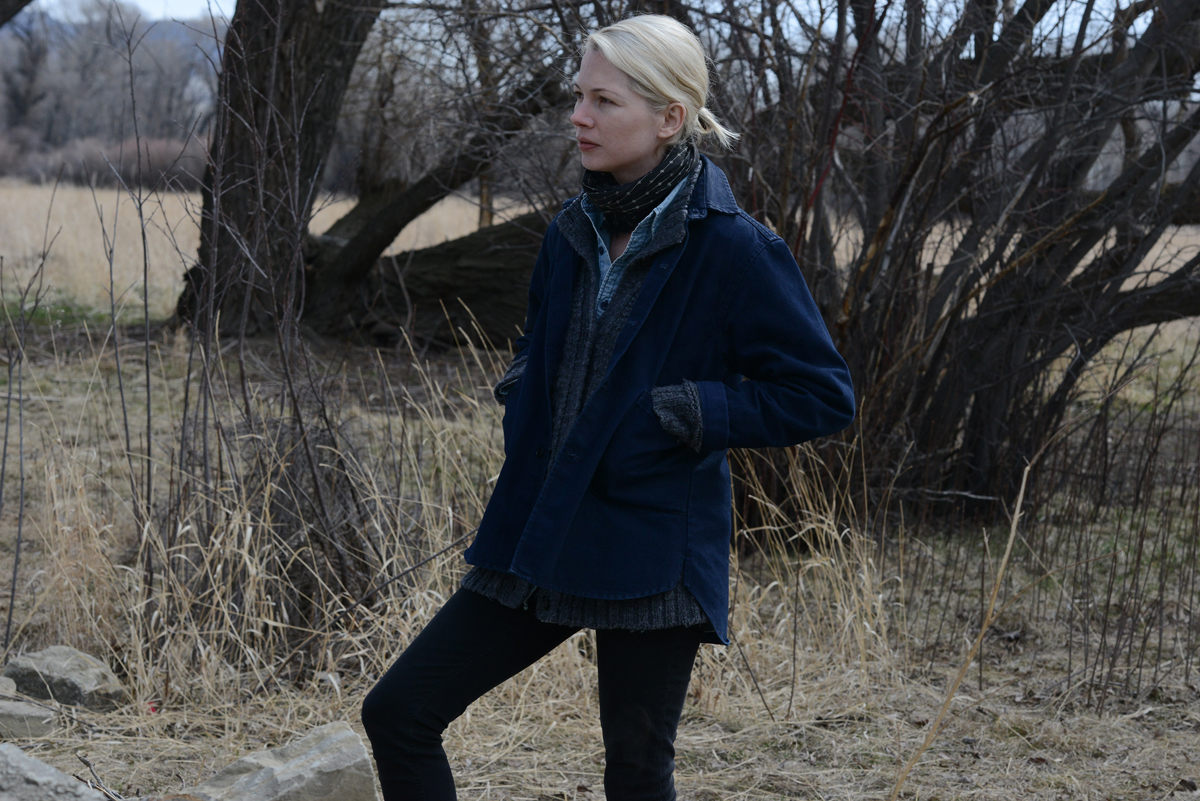 Certain Women – Writer/director Kelly Reichardt, again teaming with Guild cinematographer Christopher Blauvelt, returns to Sundance with this story about three women whose lives intersect in small-town America. Laura Dern, Kristen Stewart, and Michelle Williams headline the cast.
Complete Unknown – Sundance alumnus Joshua Marston (Maria Full of Grace) returns with this tale about a married couple hosting a dinner party to celebrate the husband's birthday. When one of their friends brings a date, he's convinced he knows her, but she's going by a different name and a different biography – and she's not acknowledging that she knows him. The stellar cast is toplined by Rachel Weisz, Michael Shannon, Kathy Bates, and Danny Glover. Christos Voudouris, who shot the final film in Richard Linklater's acclaimed trilogy, Before Midnight, was behind the camera.
Frank & Lola – Writer/director Matthew Ross offers this psychosexual noir love story, set in Las Vegas and Paris, about love, obsession, sex, betrayal, revenge and, ultimately, the search for redemption. Eric Koretz shot the indie feature, which stars Michael Shannon, Imogen Poots, and Rosanna Arquette.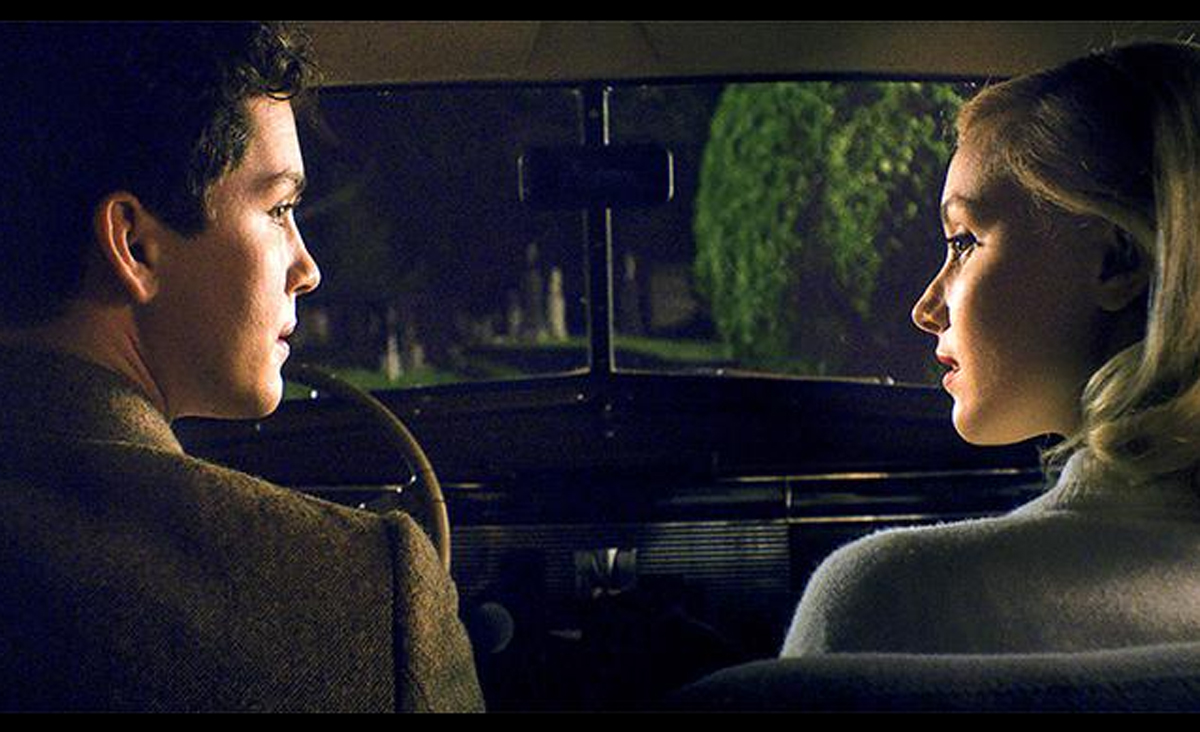 Indignation – Indie film executive and producer-turned-writer/director James Schamus crafted this story set in 1951 at Winesburg College in Ohio. Among the new arrivals are the son of a kosher butcher from New Jersey and the beautiful, brilliant daughter of prominent alum. For a brief moment, their lives converge in this emotionally soaring film based on the novel by Philip Roth. The film is the second feature in the Premieres category for DP Christopher Blauvelt.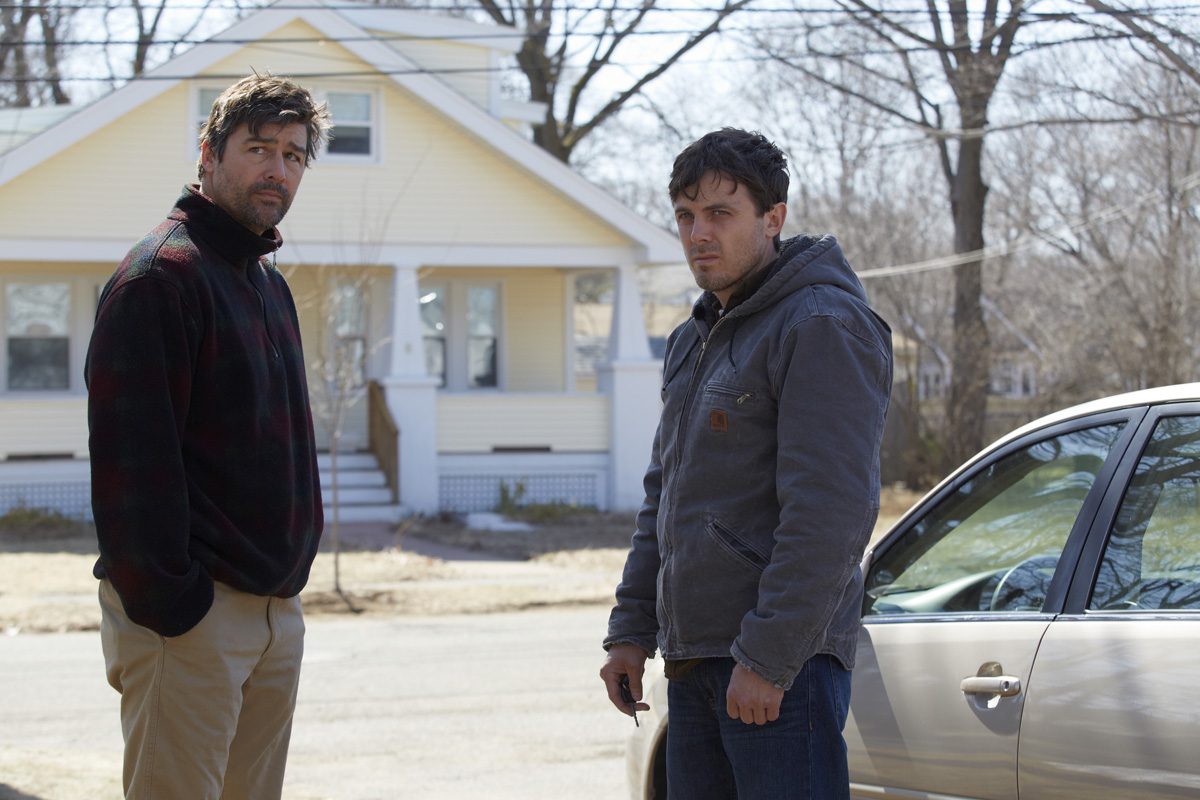 Manchester By The Sea – Included in ICG's Festival-themed print issue this month (American Tales, page 66) is the work of DP's Jody Lee Lipes and Petr Hlinomaz for writer/director Kenneth Lonergan. This family drama is set in a small Massachusetts town and tells the story of Lee Chandler (Casey Affleck), who, after his older brother passes away, is forced to return home to care for his 16-year-old nephew. There he is compelled to deal with a tragic past that separated him from his family and the community where he was born and raised.
Sing Street – From Irish writer/director John Carney, who charmed Sundance audiences with the 2007 hit Once, comes this story about a boy growing up in Dublin during the 1980s, who escapes his strained family life and tough new school by starting a band to win the heart of a beautiful and mysterious girl. New York-based Guild shooter and cinematographer Yaron Orbach also lensed the 2011 Sundance hit Our Idiot Brother.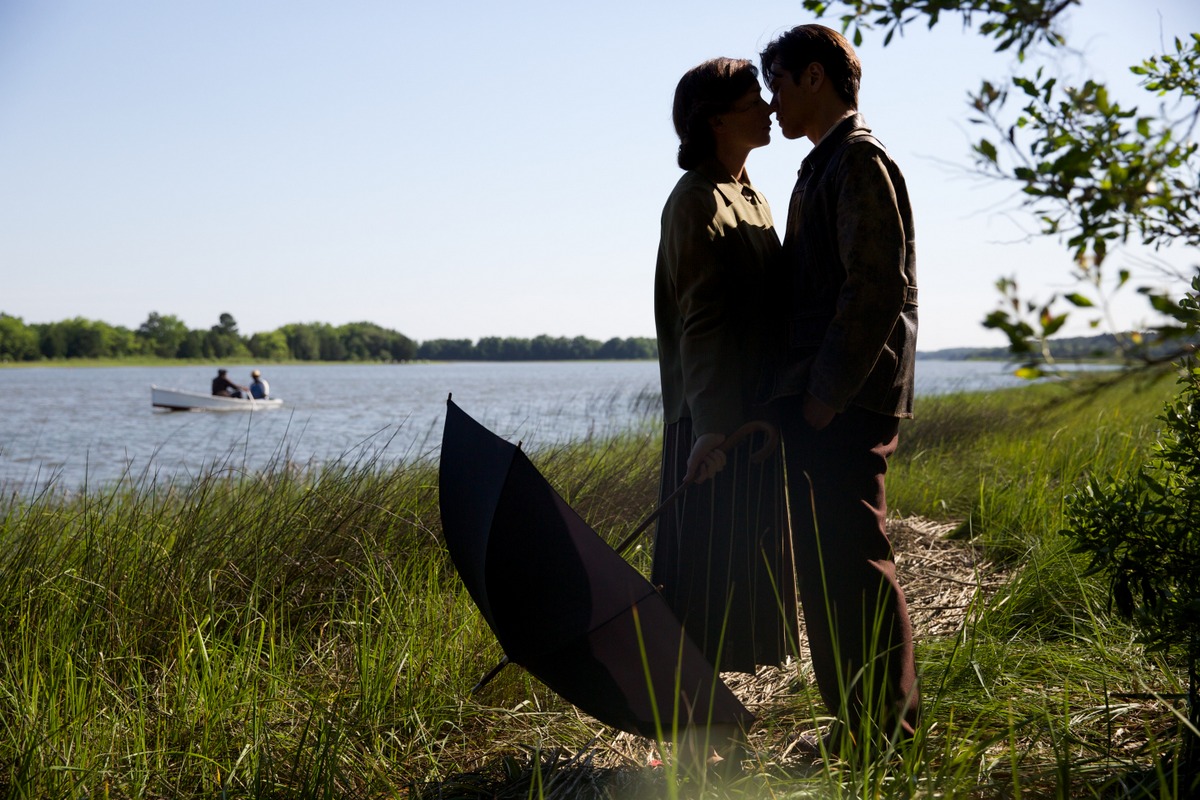 Sophie and the Rising Sun – Documentary and Sundance veteran Wolfgang Held (Me at the Zoo, Escape Fire: The Fight To Rescue American Healthcare) shot this story set in a small Southern town in the autumn of 1941. Sophie's lonely life is transformed when an Asian man arrives under mysterious circumstances. Their love affair becomes the lightning rod for long-buried conflicts that erupt in bigotry and violence with the outbreak of World War Two.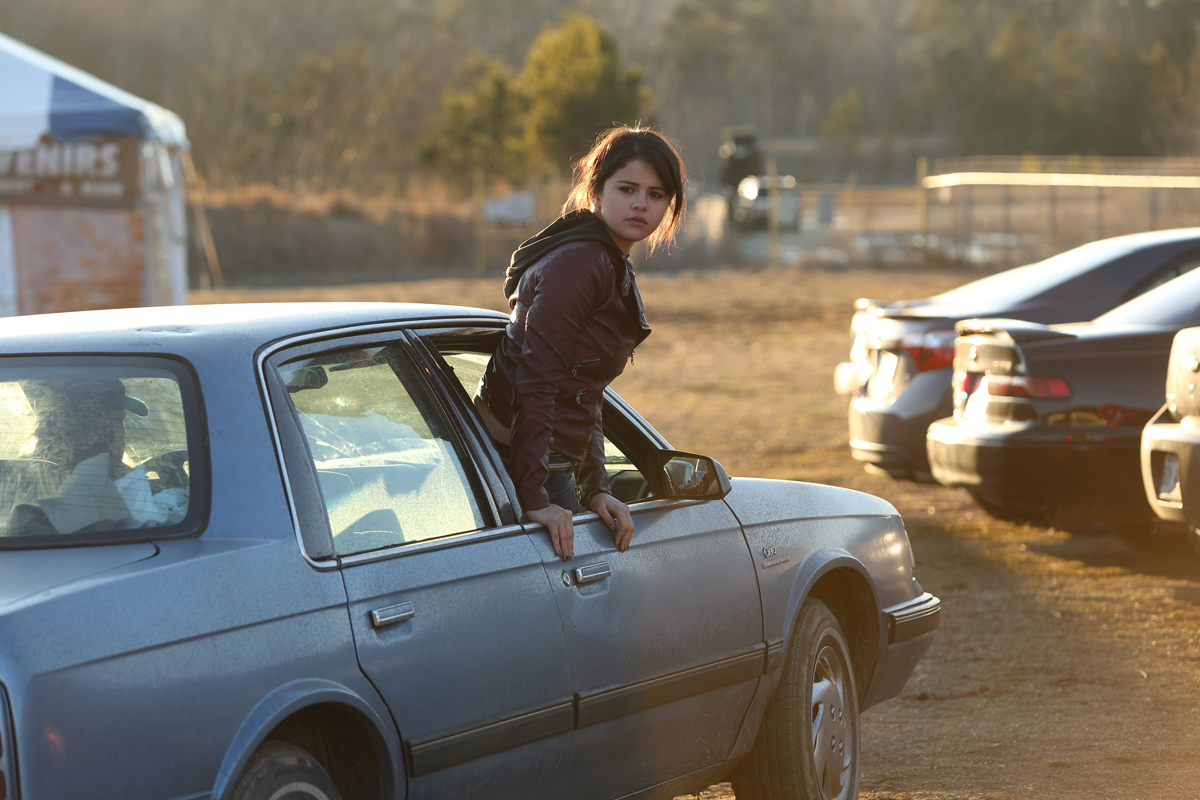 The Fundamentals of Caring – The festival's closing-night film was lensed by Sundance alumnus Giles Nuttgens and directed by Rob Burnett. Having suffered a tragedy, Ben becomes a caregiver to earn money. His first client, Trevor, is a hilarious 18-year-old with muscular dystrophy. One paralyzed emotionally, one paralyzed physically, Ben and Trevor hit the road, finding hope, friendship, and Dot in this funny and touching inspirational tale starring Paul Rudd, Craig Roberts, and Selena Gomez.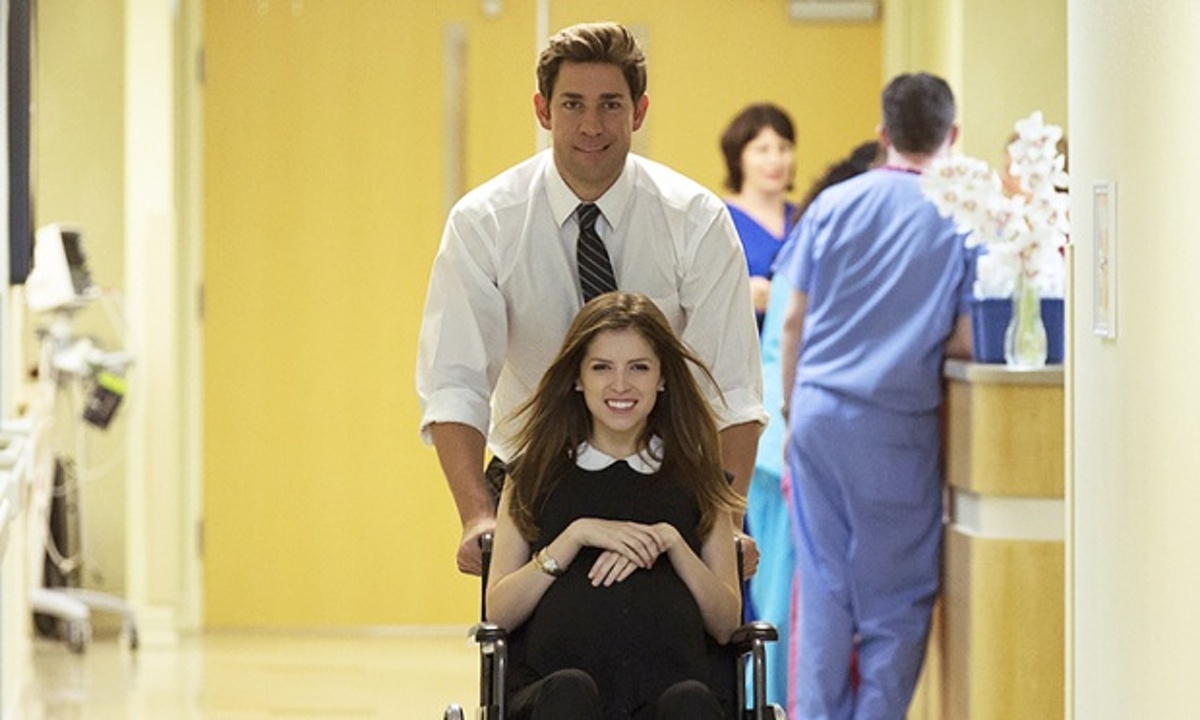 The Hollars – Actor/director John Krasinski brings this story to Park City about an aspiring New York City artist John Hollar (Krasinski) who returns to his Middle America hometown on the eve of his mother's brain surgery. Joined by his girlfriend, eight months pregnant with their first child, he's forced to navigate the crazy world he left behind. Shot by Eric Alan Edwards, who also shot the 2013 Sundance entry Lovelace.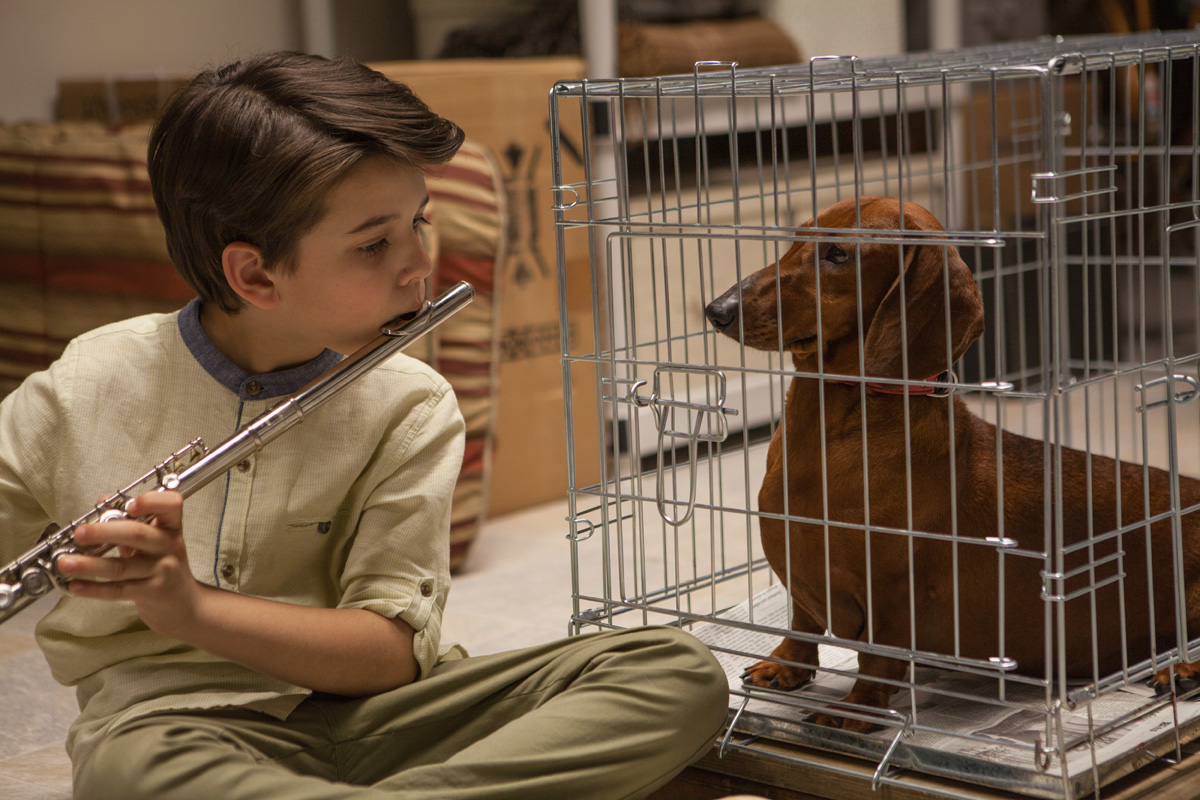 Wiener-Dog – Sundance enfant terrible Todd Solondz returns to Park City with this film about multiple storylines featuring people who find their life inspired or changed by one particular dachshund, who seems to be spreading comfort and joy. Shot by Ed Lachman, ASC, whose last film, Carol, is a likely multiple Oscar nominee. The cast includes Greta Gerwig, Kieran Culkin, Danny DeVito, Ellen Burstyn, Julie Delpy, and Zosia Mamet.
Documentary Premiers
Becoming Mike Nichols – Writer (Bullets Over Broadway), actor (Girls, Michael Clayton) and director (Nicholas Nickelby) Douglas McGrath comes to Sundance with one of the festival's most celebrated DP's in Tim Orr (Z for Zachariah, Prince Avalanche, Salvation Boulevard, Year of the Dog, and many others) to present this intimate portrait of director, producer, and improvisational comedy icon Mike Nichols. The film pivots on Nichols' historic interviews with his close friend, director Jack O'Brien, about the storied beginnings of this brilliant artist's career, shot just months before his death.
Michael Jackson's Journey from Motown to Off the Wall – Spike Lee directed and Kerwin DeVonish shot this nonfiction account of one of the music industry's best selling albums of all time (20 million and counting). Catapulted by the success of his first major solo project, Off the Wall, Michael Jackson went from child star to King of Pop. This film explores the seminal album, with rare archival footage and interviews from those who were there and those whose lives its success and legacy impacted.
Nothing Left Unsaid: Gloria Vanderbilt & Anderson Cooper – Director Liz Garbus, whose film What Happened, Miss Simone? was a critical hit at the 2015 Sundance Film Festival, returns with this documentary about Gloria Vanderbilt and her son Anderson Cooper, who each are allowed to tell the story of their past and present, their loves and losses, both revealing how some family stories have the tendency to repeat themselves in the most unexpected ways. Photographed by longtime indie-doc DP Tom Hurwitz, ASC.
Resilience – Five Guild DP's – Bob Richman, John Chater, Jonathan Furmanski, Greg Sabo, and Petr Stepanek – were involved in this film by James Redford that chronicles the birth of a new movement among pediatricians, therapists, educators, and communities to use cutting-edge brain science to disrupt cycles of violence, addiction, and disease. These professionals help break the cycles of adversity by daring to talk about the effects of divorce, abuse, and neglect.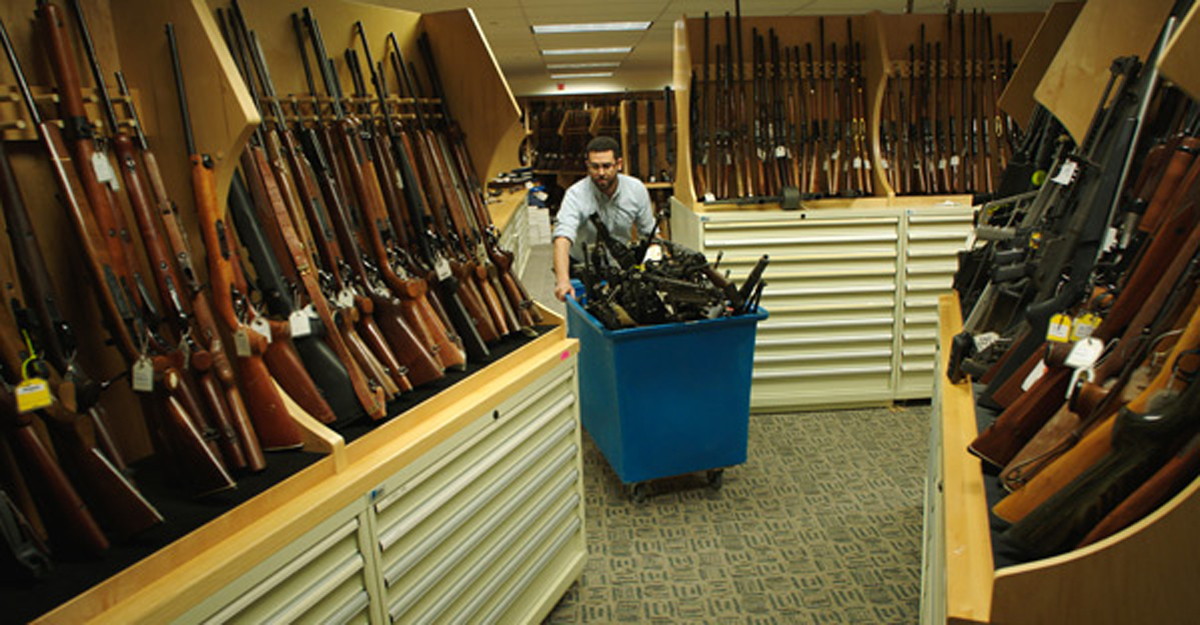 Under the Gun – Josh Salzman shot this timely nonfiction journey about the aftermath of gun violence. Although the Sandy Hook massacre was considered a watershed moment in the national debate on gun control, the body count at the hands of gun violence has only increased. Through the lens of the victims' families, as well as pro-gun advocates, we examine why our politicians have failed to act.
World Cinema Documentary Competition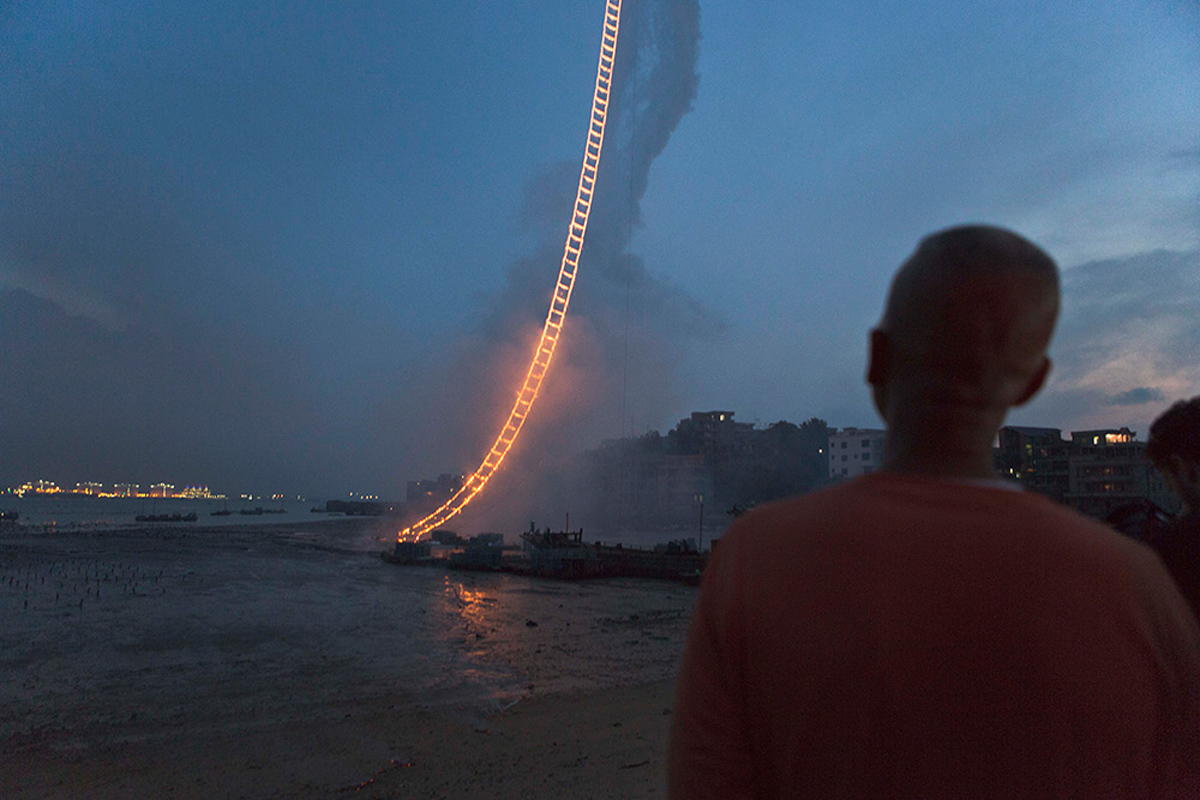 Sky Ladder: The Art of Cai Guo-Qiang – Robert Yeoman, ASC, shot this documentary for director Kevin MacDonald about the world-famous Chinese contemporary artist Cai Guo-Qiang. Having reached the pinnacle of the global art world with his signature explosion events and gunpowder drawings, Guo-Qiang still seeks more. The film traces his rise from childhood in Mao's China and his journey to attempt to realize his lifelong obsession, Sky Ladder.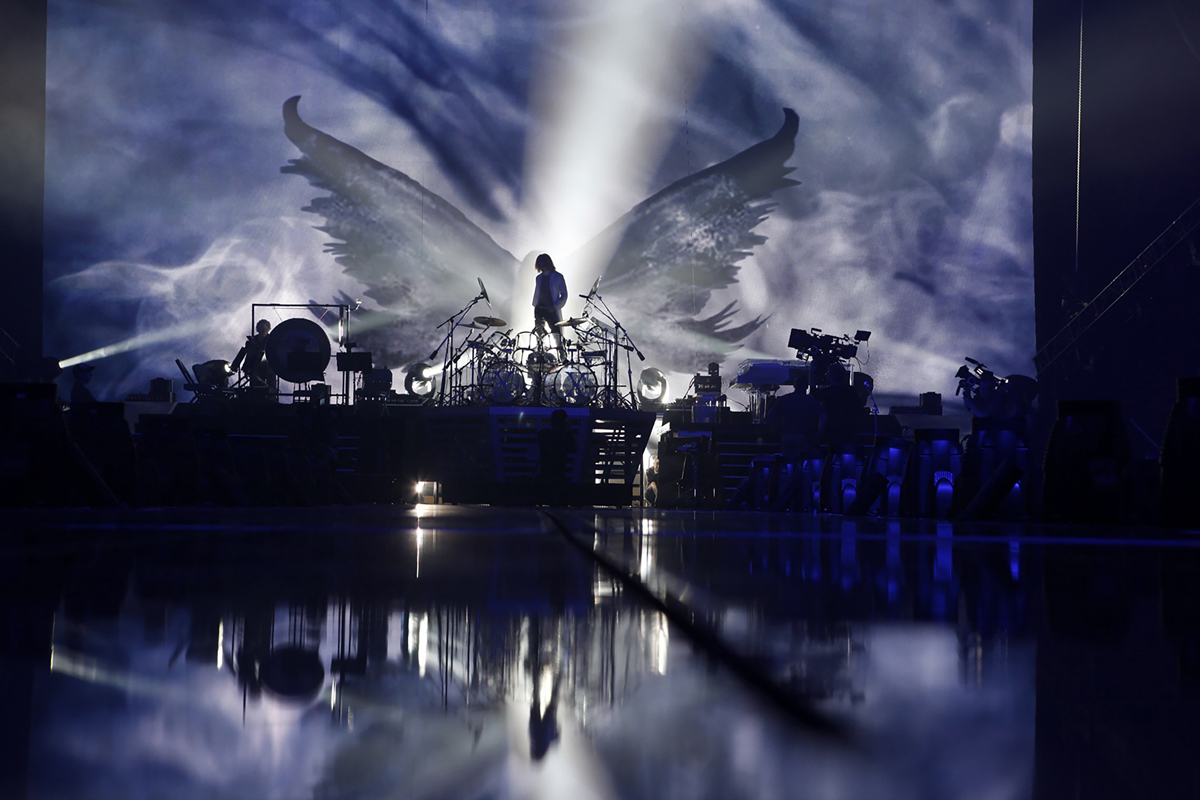 We Are X – As glam rock's most flamboyant survivors, X Japan ignited a musical revolution in Japan during the late 1980s with their melodic metal. Twenty years after their tragic dissolution, X Japan's leader, Yoshiki, battles with physical and spiritual demons alongside prejudices of the West to bring their music to the world. Doc shooter Sean Kirby returns to Sundance after his critically acclaimed run of nonfiction films that include Racing Extinction, Happy Valley, and The Pat Tillman Story.
Spotlight
Green Room – Guild shooter Sean Porter returns to Sundance after 2014's critically acclaimed feature, Kumiko, The Treasure Hunter, with this wickedly fun horror-thriller about the owner of a neo-Nazi club who squares off against an unsuspecting but resilient young punk band after they witness a horrific act of violence.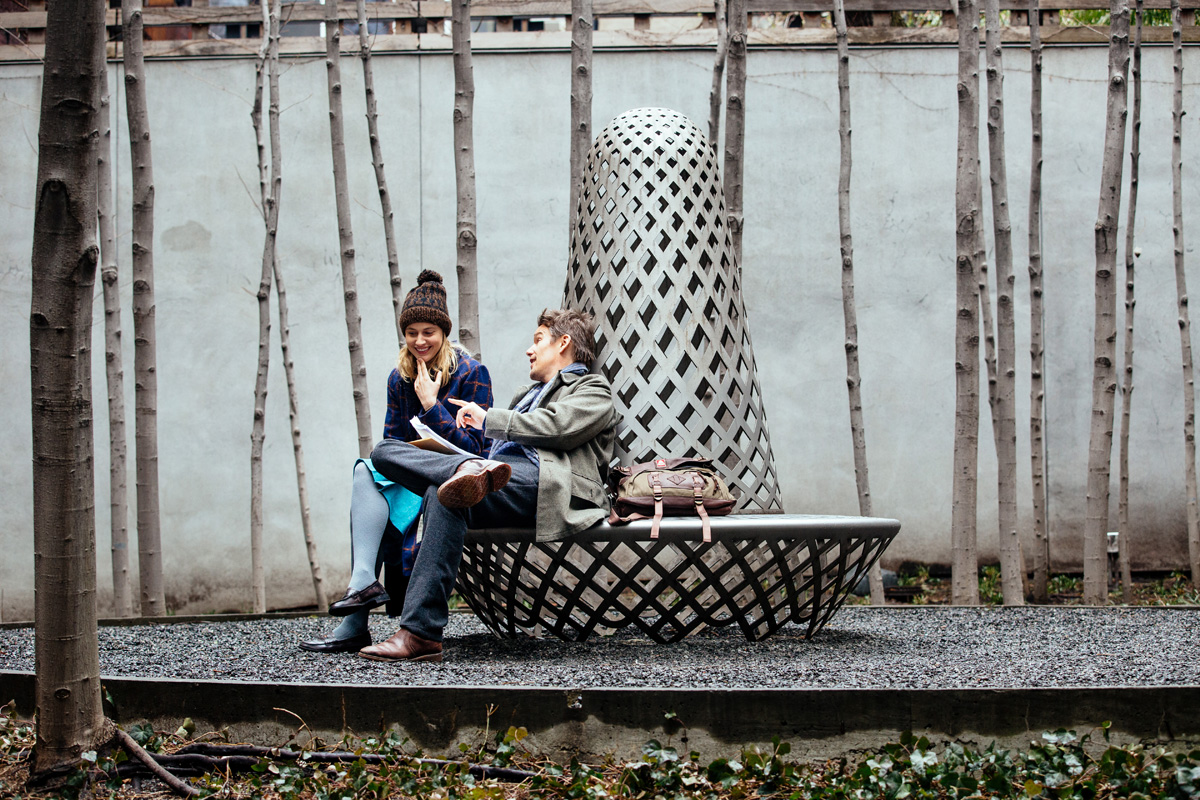 Maggie's Plan – Writer/director (and Sundance darling) Rebecca Miller brings this story about a young woman, who, determined to have a child, is catapulted into a nervy love triangle with a heartthrob academic and his eccentric critical-theorist wife. Shot by Sam Levy (profiled in ICG's December 2015 Generation NEXT issue, page 72) with an eclectic cast that includes Greta Gerwig, Ethan Hawke, Julianne Moore, Bill Hader, and Maya Rudolph.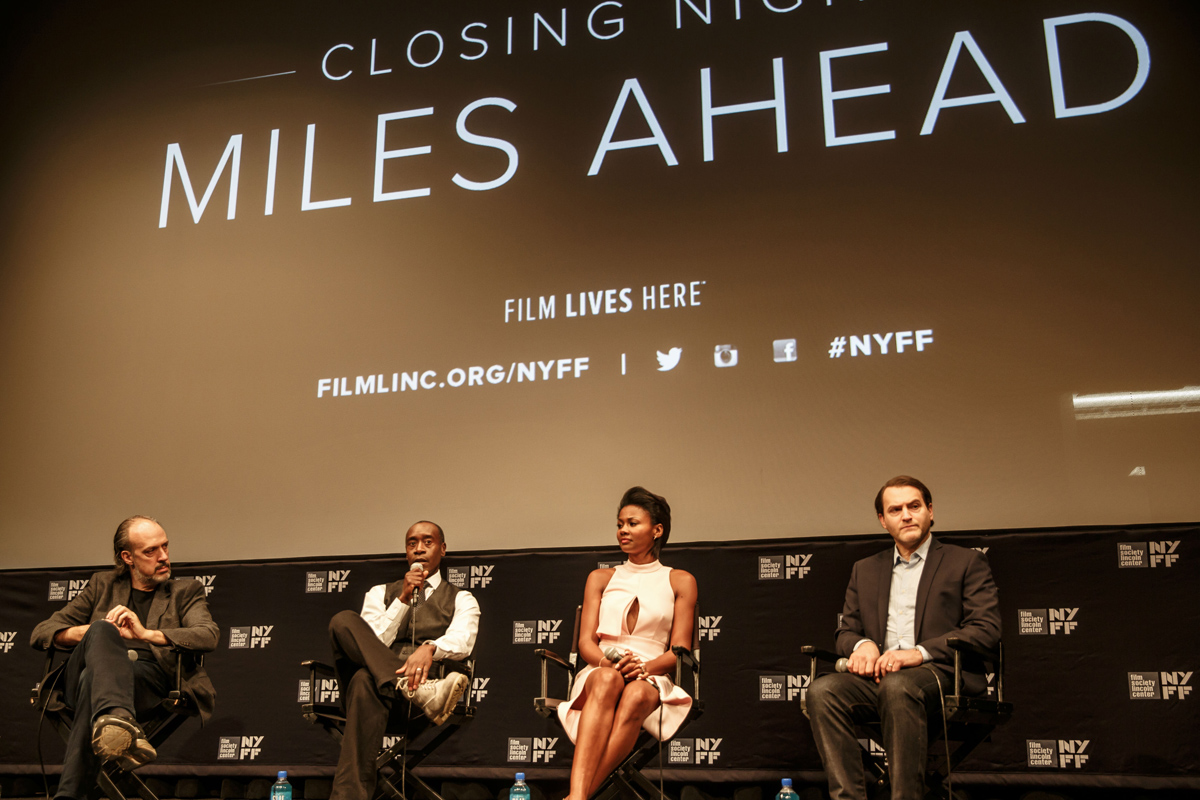 Miles Ahead – Directed by actor Don Cheadle, who also co-wrote the screenplay with Steven Baigelman, this entertaining, wildly impressionistic feature is based on the life of Miles Davis and offers a no-holds-barred portrait of one of twentieth-century music's creative geniuses. Shot by Roberto Schaefer, whose diverse résumé includes Quantum of Solace, The Kite Runner, Machine Gun Preacher and the Oscar-winning Monster's Ball.
Park City at Midnight
31 – From the very fertile (and scary) mind of Grammy-nominated recording artist and horror filmmaker Rob Zombie comes this tale about a band of carnival workers who, on Halloween in 1976, are kidnapped and held hostage in a place where they are forced to participate in a violent game, the goal of which is to survive twelve hours against a gang of evil clowns. TV shooter David Daniel (Teen Wolf) was behind the camera to capture Zombie's horrific fun and games.
The Blackout Experiments – In a culture that has embraced immersive theater and interactive entertainment, the rise of extreme haunts, such as the popular horror experience called Blackout, has become essential to an obsessive audience that hungers to test the very limits of the dark unknown. Rich Fox's otherworldly narrative-driven documentary, shot by Michael J. Pepin, seeks out the survivors of Blackout's most intense simulations, revealing an underbelly of private rituals and personal paranoia.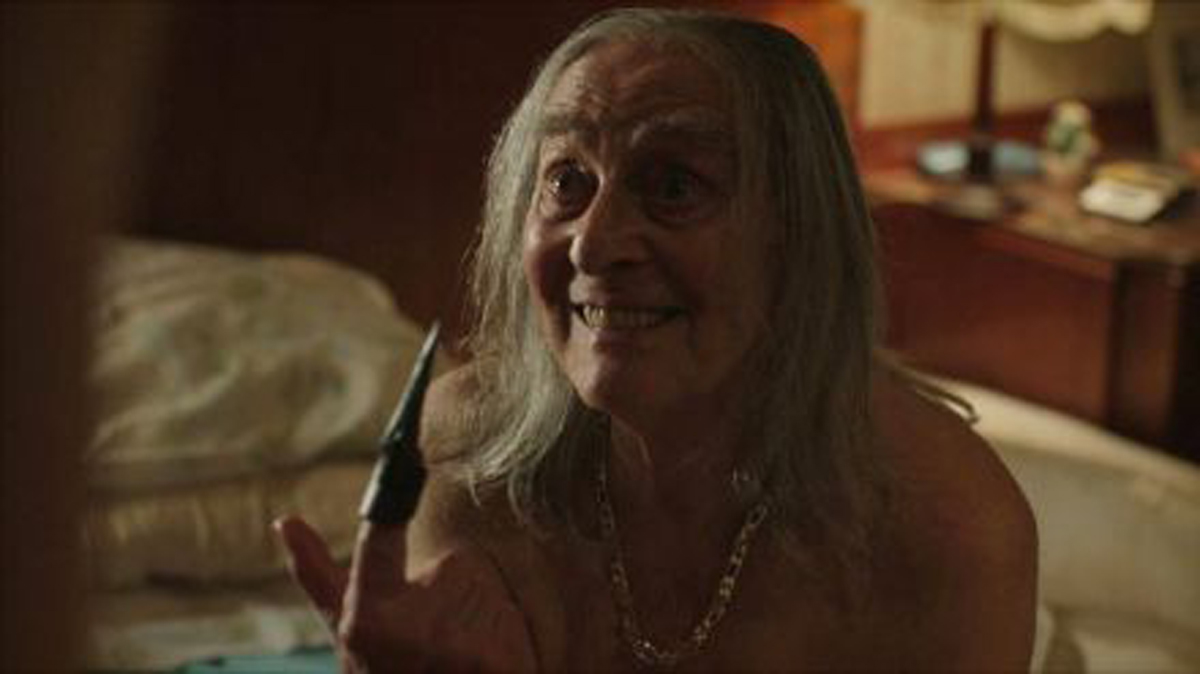 The Greasy Strangler – Sundance Film Festival short film alumni Jim Hosking (Renegades, 2010) makes an outrageously off-kilter feature film debut that is equal parts disgusting, offensive, and maniacally entertaining. This Los Angeles-set tale, lensed by Mårten Tedin, follows Ronnie, a man who runs a disco walking tour along with his browbeaten son, Brayden. When a sexy, alluring woman named Janet comes to take the tour, it begins a competition between father and son for her attentions. It also brings about the appearance of an oily, slimy, inhuman maniac who stalks the streets at night and strangles the innocent, soon dubbed "the Greasy Strangler."
Outlaws and Angels – Writer/director JT Mollner's feature debut, shot by Matthew Irving in 35 mm, is an ode to Spaghetti Westerns that upends previous notions about the genre. When a gang of outlaws narrowly escapes a blood-soaked bank robbery in a grimy frontier town, a notorious bounty hunter sets out on their trail. Fate brings the desperadoes to the home of the Tildons, a seemingly innocent family with two feisty daughters. An impetuous game of cat and mouse plays out during the cold, black night as the outlaws settle into hiding. Irving says he and Mollner sought to capture a "McCabe and Mrs. Miller" vibe, placing grain and texture at a premium. "Since modern film stocks are so fine-grained [to compete with digital capture]," Irving relates, "we ended up shooting 2-perf for a smaller negative on Kodak's fastest stock (5219, 500T), even for day exteriors. But even that fast Kodak stock is much finer-grained than the classic stocks of old, so we intentionally under-exposed the whole feature so it would have to be 'printed up' along with all that delicious texture."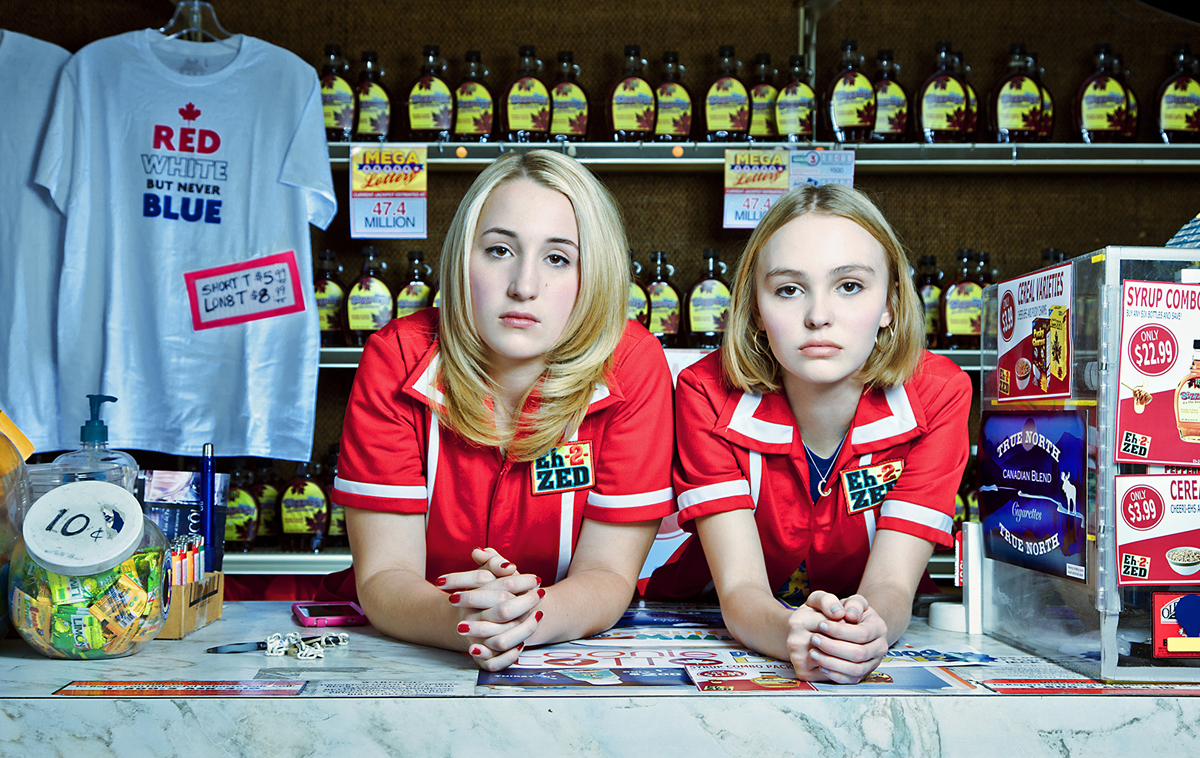 Yoga Hosers – From the man who kind of invented the Sundance film, Kevin Smith,
comes another convenience-store tale about Colleen and Colleen, BFF's from Manitoba, where they go to school together, do yoga together, play in a band together, and, yes, work together at a boring convenience store. When two older guys invite the Colleens to a senior party, the girls are determined to go no matter what – even if that "what" is a terrible, secret evil that threatens to destroy everything decent and polite about Canada. Shot by James R. Laxton, whose recent Sundance dance card includes Camp X-Ray and California Solo.
Sundance Kids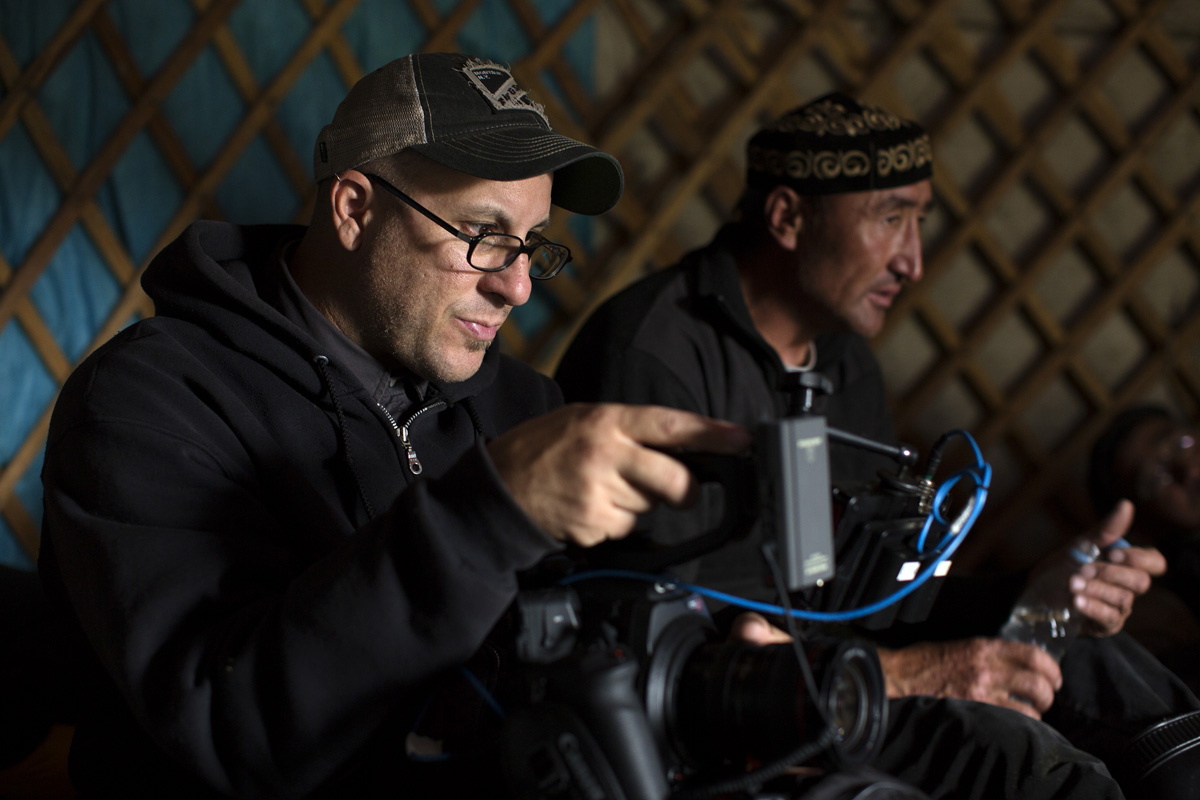 The Eagle Huntress – Local 600 Operator Christopher Raymond shot roughly 40 percent of this documentary in Mongolia. It follows a 13-year-old girl named Aisholpan, whose father taught her the older-male-dominated ancient sport of Mongolian Eagle hunting. The film follows Aisholpan as she pursues her passion and breaks gender barriers. It also provides a glimpse into lives in a remote community in northwestern Mongolia.
Special Events
Chelsea Does – This four-part feature-documentary series from Netflix features best-selling author, talk-show host, and stand-up comedian Chelsea Handler as she explores topics of personal fascination: marriage, racism, drugs, and Silicon Valley. She's no expert in these areas, but that won't stop her from digging in. Shot by returning Sundance DP Nicola Marsh (Twenty Feet From Stardom, Troubadours), directed by Academy Award–nominated Eddie Schmidt and executive-produced by Academy Award–winning director Morgan Neville.
The Girlfriend Experience – This 13-episode anthology series from Starz is shot by Steven Meizler, written and directed by acclaimed independent filmmakers Lodge Kerrigan and Amy Seimetz and inspired by Steven Soderbergh's film of the same title, which premiered at the 2009 Sundance Film Festival. Christine Reade (Riley Keough) is a second-year student at Chicago-Burnham Law School and a new intern at the prestigious firm of Kirkland & Allen. She works hard to establish herself at the firm, but her focus quickly shifts when a classmate introduces her to the world of "transactional relationships." In these engineered romances, women known as GFEs provide "the girlfriend experience" – emotional and sexual relationships at a very high price. Juggling two very different lives, Christine quickly finds herself drawn into the GFE world and attracted to the rush of control and intimacy.
Ongoing Events:
Canon Creative Studio
Location: 427 Main Street
A daily hub for filmmakers, the Canon Creative Studio will feature craft conversations with cinematographers, directors, and industry experts, a touch-and-try display of Canon equipment, and a place to relax with coffee, snacks, and Wi-Fi. Programming includes a live edit bay with ongoing demonstrations featuring raw 4K footage shot with the Canon Cinema EOS C300 Mark II as well as a portrait studio with SLC-local photographer Micahel Ori capturing cinematographers in front of the lens.
RSVP To Web Link Invite
https://canoncreativestudio.splashthat.com
Saturday, Jan. 23-Tuesday, Jan. 26
11:00am-6:00pm
ARRI Amira and ALEXA Mini Hands-On Shoot
Starting Location: RSVP to Web Link Invite
https://www.eventbrite.com/e/explore-with-arri-amira-and-alexa-mini-at-sundance-registration-20709669178
Renowned for epic images seen in award-winning features, TV and documentaries, the ALEXA look is available in smaller, lighter configurations with ALEXA Mini and AMIRA cameras. The perfect companions for independent filmmakers, we'll be bringing these cameras to Park City for your own hands-on shoot.
Saturday Jan. 23 -Tuesday, Jan. 26
11:00 am and 1:30 p.m.
Canon Live Learning | Walking Tour With The C300 Mark II
Starting Location: Canon Creative Studio, 427 Main Street
Loren Simons (Sr. Product and Sales Trainer, Canon USA) will lead series of small groups through downtown Park City for a hands-on demonstration of the new Canon Cinema EOS C300 Mark II. Attendees will shoot with the camera. Dates and times of the walking tours are forthcoming.
Sign-up required.
Several opportunities over the course of Saturday, Jan. 23-Tuesday, Jan. 26
Link to book one of the C300 Mark II walking tours:
https://cllwalkingtours.splashthat.com/
Live Filmmaking Podcast Series
Location: Canon Creative Studio, 427 Main Street
Canon partnered with No Film School to launch the website's new filmmaking podcast and celebrate festival filmmakers. Live podcasts will take place 1/23-1/26 daily at 12:30pm and 3:00pm. Cinematographer participants include Roberto Schaefer, ASC, AIC (Miles Ahead), Nick Higgins (O.J. Made in America), Richard Henkels (Author: The JT Leroy Story), Wolfgang Held (Sophie and the Rising Sun), Bérénice Eveno (solemates, Verbatim: The Ferguson Case, The Free World).
Invite Only, link to request invite forthcoming.
Saturday, Jan. 23-Tuesday, Jan. 26
12:30pm & 3:00pm
Panels and Discussions:
Power of Story: Evolution of Storytelling
Location: Egyptian Theatre, 328 Main St.
While story is how we understand ourselves, our society and the world around us, it doesn't exist until it's shared through the mediums we use to communicate – our communication architecture. In celebration of the 10th anniversary of our New Frontier Program, join a group of remarkable minds – storytellers and creative technologists – for a workshop that explores imagination, innovation and the deeply intertwined worlds of technology and storytelling. Led by John Underkoffler (Minority Report, Iron Man, CEO, Oblong Industries), guests Nancy Bennett (CCO and Head of Virtual Reality, Two Bit Circus), John Gaeta (The Matrix Trilogy, Executive Creative Director, ILMxLAB), Kevin Slavin (MIT Media Lab), Lynette Wallworth (Collisions), Reggie Watts (Waves) give us a glimpse into the mind-blowing future of story.
Monday, January 25
2:30 pm
Virtual Reality: The Art of Presence
Location: New Frontier Gateway Microcinema, 136 Heber Ave.
New forms of filmmaking, specifically virtual reality, involve a viewer being "there" – having the agency to explore, to tell their own stories, to exist in a space that was for so long separated from them. With this connection comes vast responsibility, where both the creator and the viewer's mindset must be respected, considered, and celebrated. Join our esteemed panel of virtual reality creators as they dive into their methodologies for approaching this exciting and daunting new aspect of crafting in this new medium.
Moderated by Scott Macaulay, editor-in-chief of Filmmaker Magazine. Presented by Google
Tuesday, January 26
3:00–4:30 pm
Next Generation Storytelling
Location: New Frontier Gateway Microcinema, 136 Heber Ave.
Our industry continues to transform with new technologies in picture, sound, and immersive environments. Technicolor explores the effects on the creative, production, post-production, and distribution processes in these new collaborative spaces – spaces that no longer adhere to typical "media and entertainment" experiences but allow filmmakers to tell stories in new ways and connect with audiences in exciting environments.
Presented by Technicolor
Wednesday, January 27
3:00–4:30 pm
Power of Story: The Art of Film
Location: Egyptian Theatre, 328 Main St.
Kicking off Art of Film Weekend, in this celebration of celluloid, we look at film aesthetics, its intrinsic qualities and its appeal to filmmakers who have made the artistic choice to employ film as a shooting format. Since the birth of cinema, artists have found within a thin strip of celluloid film myriad forms of expression and a magical medium through which to tell stories. Join Christopher Nolan (Memento, Dark Knight series, Interstellar), Colin Trevorrow (Safety Not Guaranteed, Jurassic World), and moderator Alex Ross Perry (Listen Up Philip, Queen of Earth).
Thursday, January 28
2:30 pm
Cinema Café with D.A. Pennebaker and Chris Hegedus
Location: Filmmaker Lodge, 550 Main St., 2nd Floor
Each morning at the Filmmaker Lodge, Cinema Café invigorates the culture of conversation with a daily series of informal chats featuring special guests for thought-provoking discussions. This edition of Cinema Cafe during the Art of Film weekend features a conversation with D.A. Pennebaker and Chris Hegedus.
Friday, January 29
11:30 am
Adapting Genres to Virtual Reality
Location: New Frontier Gateway Microcinema, 136 Heber Ave.
Close ups, fast cuts, and pacing were all initially accidents that became staples in conveying mood, tone, and story in film. In virtual reality, much of those tools are gone, and with that, our tools to shape genres are also changing. What have we learned so far in approaching story in virtual reality? Join us in an open discussion with virtual reality pioneers Saschka Unseld (creative director, Oculus Story Studio), Jessica Brillhart (principal filmmaker, VR at Google), Eric Darnell (CCO, Baobab, director, Madagascar) and Emilie Joly (CEO, Apelab). Moderated by Yelena Rachitsky (creative producer and Head of Education, Oculus Story Studio).
Friday, January 29
1:30 pm
Cinema Café with Charlie Kaufman, Duke Johnson, and Joe Passarelli
Location: Filmmaker Lodge, 550 Main St., 2nd Floor
This edition of Cinema Café during the Art of Film weekend features a conversation with Charlie Kaufman and Duke Johnson (directors) and Joe Passarelli (cinematographer) of Anomalisa.
Saturday, January 30
11:30 am
Parties:
Raise Your Glass With Canon – cocktail party
Location: Canon Creative Studio, 427 Main Street
Join Canon as they toast the filmmakers of the 2016 Sundance Film Festival.
Invite Only
Sunday, Jan. 24
4:00-7:00pm