Buckle up for the biggest, baddest, bravest Sundance yet, as ICG filmmakers (who account for more than half of all the shorts/features in the fest this year) dump a blizzard of daring and innovation on Park City. By David Geffner. All photos courtesy of The Sundance Institute unless otherwise noted. 
Sundance 2018 holds the promise of being the most diverse and engaging year ever for Local 600 members in the 25-plus-year history of this acclaimed indie film festival. It's not just the sheer numbers of entries Guild camera teams have screening in Park City – a record 70-plus narratives, documentaries, and shorts – but the breathtaking emotional range the various projects map out. From the gritty urban Oakland streets, expertly depicted in the Robby Baumgartner-shot Blindspotting (U.S. Dramatic Competition), to what Guild DP Nanu Segal describes as the "beguiling, eccentric and beautiful" location of Eureka, CA, for the wild and genre-bending An Evening with Beverly Luff Linn (NEXT), this year's festival offers up something to entertain and challenge virtually every filmgoer's aesthetic.
There's also a fearless level of technical innovation on display: consider a movie like A Boy. A Girl. A Dream: Love on Election Night (also in the NEXT section), shot by Steve Holleran, who says he ventured "farther off the cinematography map" than at any point in his career to portray a story about a life-changing political moment in history that brings together two complete strangers. The two leads improvised the entire film as Holleran and his Guild team navigated seven live locations, including L.A.'s busy Sunset Boulevard, a packed club, a house party, a diner, and two taxis – for a single, continuous movie, all shot at night!
This year also highlights the return of one of Sundance's native daughters – Emmy-winning director and Local 600 cinematographer Reed Morano, ASC. Morano-shot features have premiered nearly every year in Park City for the better part of a decade, including multiple entries the same year. But 2018's I Think We're Alone Now (U.S. Dramatic Competition) marks the first Sundance narrative feature Morano shot and directed, and she hardly made it easy on herself. The two-character drama (starring Peter Dinklage and Elle Fanning) is set after the apocalypse, where the electricity is out and all of the lighting must come from existing practical sources like car headlights and battery-operated flashlights. Of course, you know it's a banner year at Sundance when a female documentary cinematographer has no fewer than three entries premiering. Guild member Shana Hagan comes into town with a trio of highly anticipated nonfiction works, all directed by award-winning Sundance filmmakers – Inventing Tomorrow (U.S. Documentary Competition), Generation Wealth, and Won't You Be My Neighbor? (both in Documentary Premieres) – that reflect not only the dynamic thematic range on display at Sundance 2018, but the long-hoped-for diversity behind the lens that has swept through the larger independent film community.
(Note: this list was compiled with information supplied by Local 600 members prior to the start of the festival. We are not responsible for omission of films and crewmember names not provided to www.icgmagazine.com by posting date of this article.)
U.S. Dramatic Competition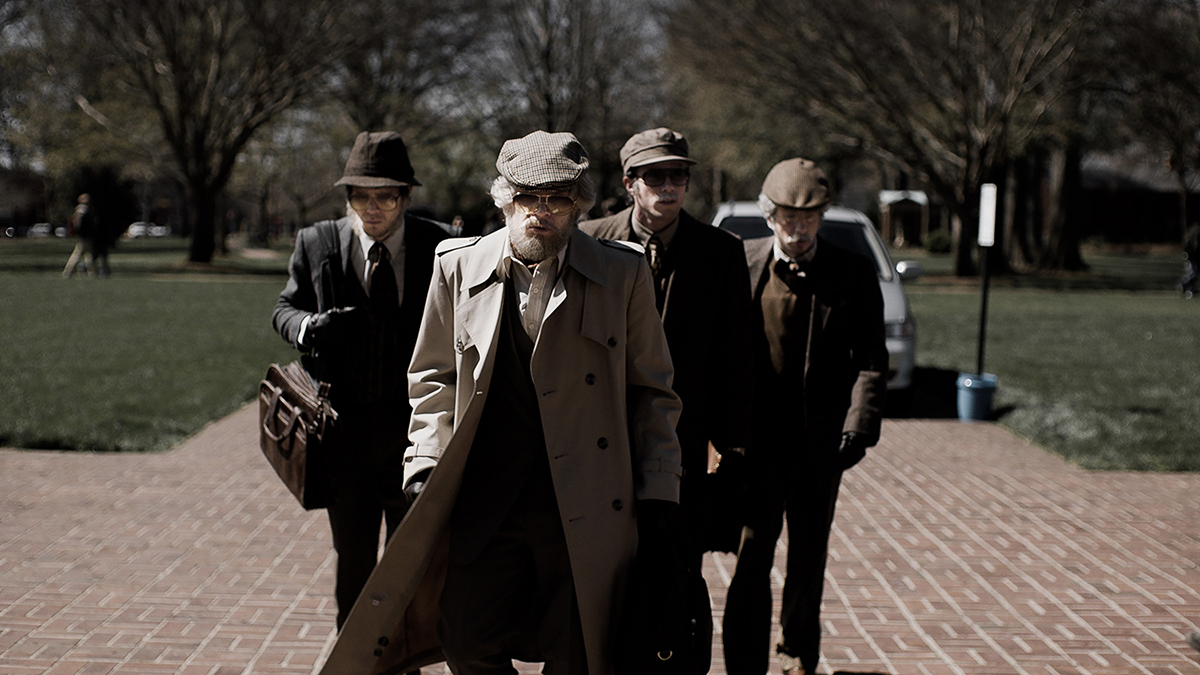 American Animals – Writer/Director Bart Layton brings to Sundance this unbelievable but mostly true story about four young men who mistake their lives for a movie and attempt one of the most audacious art heists in U.S. history. The Local 600 camera team included A-camera operator Nicole Lobell, A-camera 1st AC Matthew Mebane, A-camera 2nd AC Monica Barrios-Smith, Digital Utility Sam Kim, DIT Jason Johnson, B-camera operator/Steadicam John Lehman, B-camera 1st AC Christian Shonts, B-camera 2nd AC J.G. Gribble and Still Photographer Wilson Webb.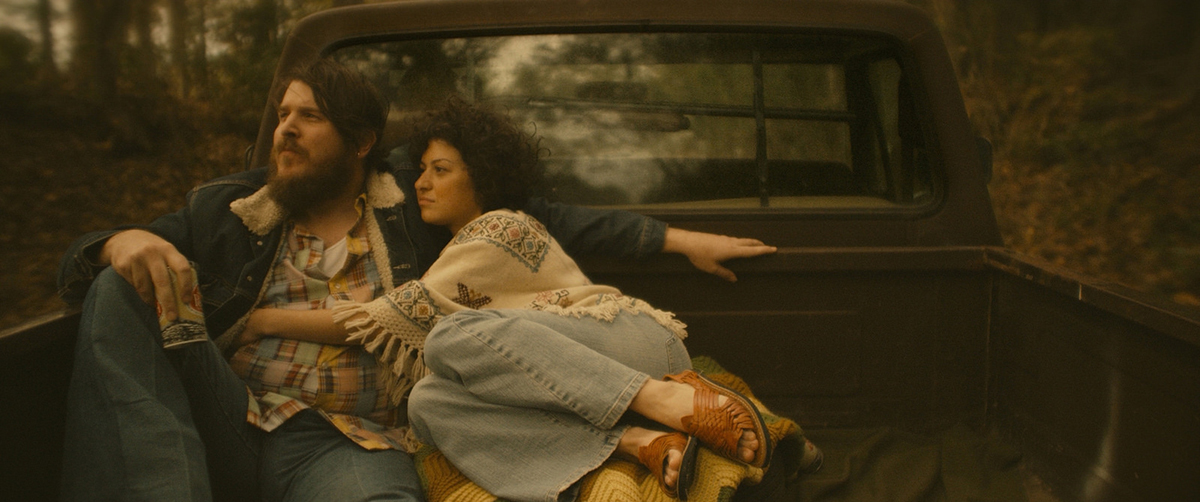 Blaze – Ethan Hawke co-wrote and directed this reimagining of the life and times of Blaze Foley, the unsung songwriting legend of the Texas Outlaw music movement, who "gave up paradise for the sake of a song." Canadian DP Steve Cosens, CSC, joined Local 600 members Trevor Tufano (1st AC) and Matt Guidry (2nd AC).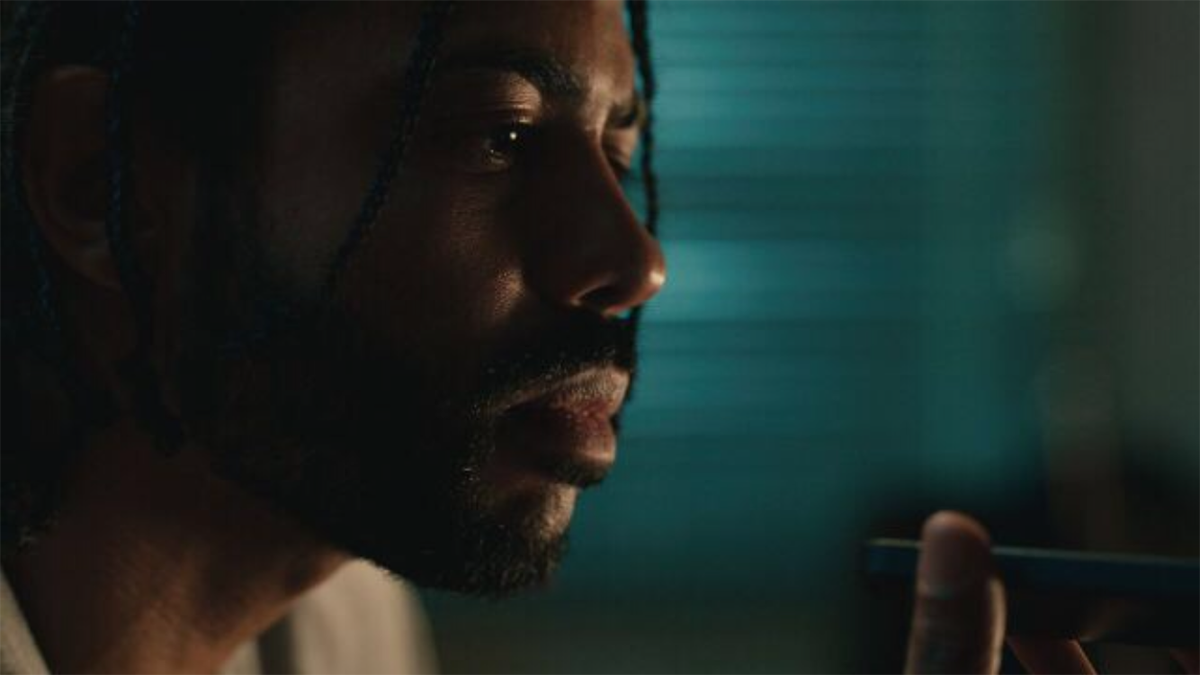 Blindspotting ­– This urban drama about two buddies ­– one black and one white – living on, dealing on and rapping about the streets of Oakland, CA, was rushed into production early around lead actor Daveed Diggs' schedule. Guild DP Robby Baumgartner, who had 15 days to prep and 22 days to shoot the 110-page script, turned to experienced Local 600 colleagues like 1st AC Steve Cueva and 2nd AC Sam Lino, who also helped to wrangle a star-studded B-camera team. "How we got the very seasoned 1st AC Patrick McArdle to join us on this Tier 0 film, I still do not know," Baumgartner reflects. "Patrick is a filmmaker's dream! We also had [A-camera operator] Reid Murphy onboard with his dialed-in Mōvi Pro rig." Baumgartner says the film's budget was originally based on a single camera package, but he quickly realized his team would never make their days without a fast, simple way to move the camera and not lose any time rebuilding the system. "I pushed hard to have two complete cameras, one that would live on the Mōvi full time, the other able to go Studio mode or handheld, and I credit Lori Killam at Panavision for helping make all that work," Baumgartner adds. "After 28 years in the business, working my way up through the Electric department to gaffer and finally making the switch to DP, I couldn't be more excited about this project." Joining McArdle on the B-camera team was 2nd AC Shannon Bringham and DIT Sin Cohen.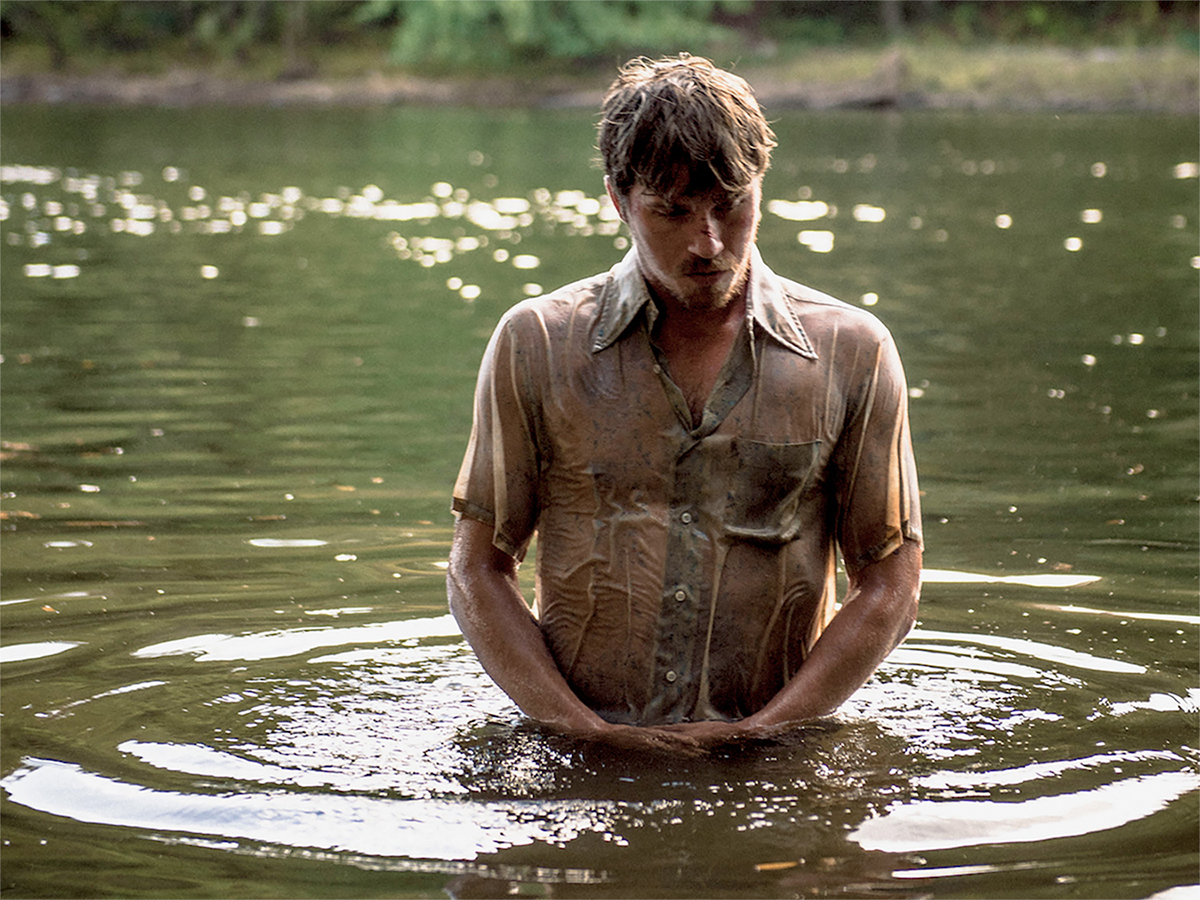 Burden – Andrew Heckler wrote and directed and Jeremy Rouse shot this story about a KKK member who falls in love with a single mom and is forced to confront his senseless hatred. After leaving the Klan and with nowhere to turn, Burden is taken in by an African-American reverend and learns tolerance through their combined love and faith. Garrett Hedlund and Forest Whitaker star. Guild members on the shoot included A-camera 1st AC Josh Gilbert, A-camera 2nd AC Trey Volpe, Operator/2nd Unit DP Michael Merriman, B-camera 1st AC Nathan McConnell, B-camera 2nd AC Blair Winders, Steadicam Operator Daniel Eckler, DIT Chad Oliver, C-camera Operator Jim McKinney, C-camera 1st AC Donovan Henneberg-Verity, and Unit Stills Photographer Mark Hill.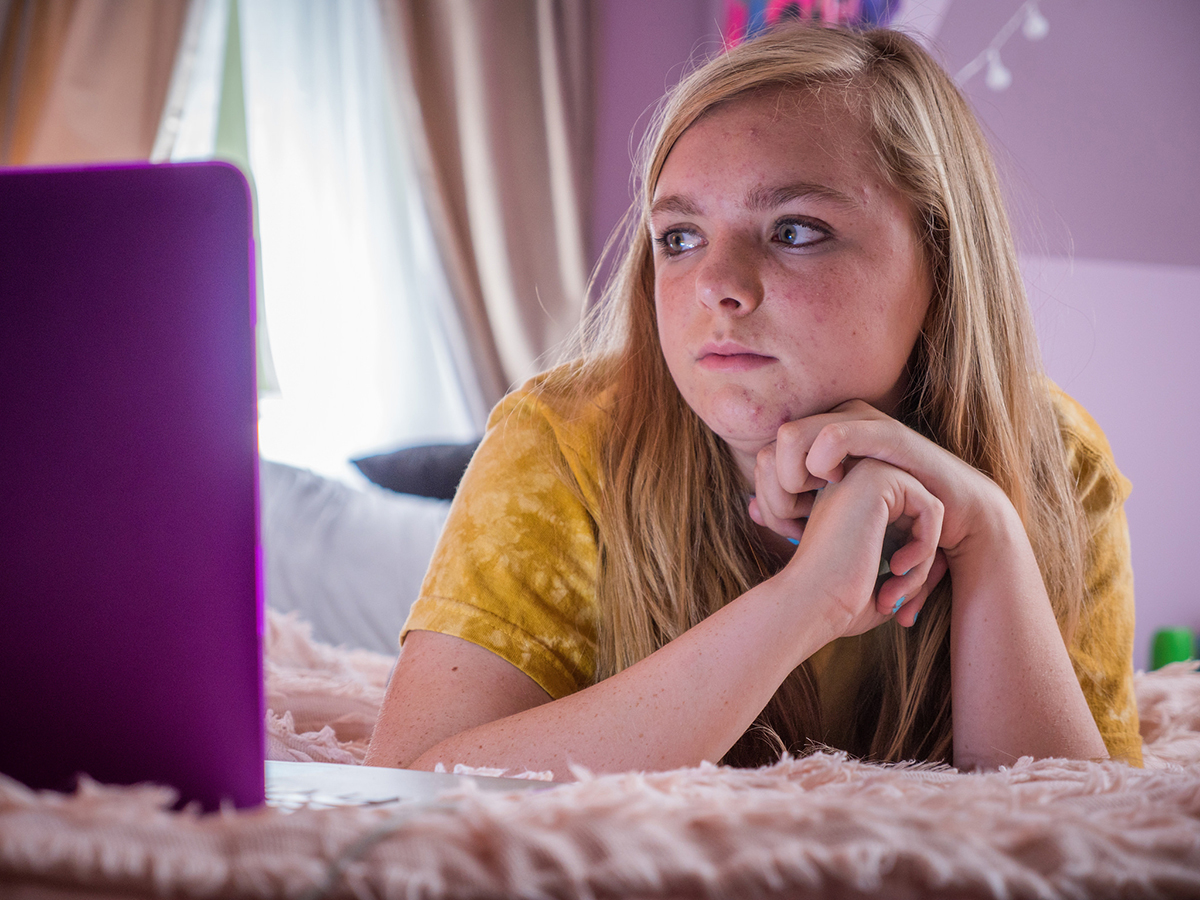 Eighth Grade ­– This first feature from comedian and YouTube sensation Bo Burnham is also the first-ever Sundance film for Oscar-winning producer Scott Rudin. Shot by Local 600 DP Andrew Wehde, it centers on thirteen-year-old Kayla (Elsie Fisher), who endures the tidal wave of contemporary suburban adolescence as she makes her way through the last week of middle school – the end of her thus far disastrous eighth grade year – before beginning high school.
I Think We're Alone Now – Emmy-winning director Reed Morano, ASC (The Handmaid's Tale), shot and directed this story about one lucky recluse named Del (Peter Dinklage), who is content to be the sole survivor of the apocalypse, until a second survivor, Grace (Elle Fanning), arrives with the threat of companionship. Morano says she strived to keep the audience in Del's perspective as much as possible​ "so we never allow the audience to see anything he can't see himself. Once Grace arrives, the rhythm changes and we are (occasionally) plunged into her POV as a way to enable the audience to see Del from another perspective." Morano used film lights during the day to light the scenes but always kept the lights outside the windows. At night she almost exclusively used the practical lights that would be usable in a world without electricity, i.e., battery-operated lanterns, lamps, headlamps and car headlights. "We only deviated from this twice," Morano recounts. "In one night scene, we supplemented with one Litepanel dimmed all the way down. In another scene, we added two Lekos to help supplement some old car headlights that weren't so bright. In most movie versions of darkness and night, you can somehow still see everything – I wanted night in this world to look like what my eye actually sees at night if there were no light pollution – so we could feel the emptiness. At night, we often found ourselves trying to block out other lights and light pollution we couldn't control, rather than adding more light." The all-Guild crew included B-camera operator/Steadicam Mike Heathcote, SOC; A-camera 1st AC Tim Metivier; A-camera 2nd AC Conny Klapper; DIT Eric Camp; B-camera 1rst AC and additional A-camera 1st AC Pat Sokley; additional B-camera 1st AC's Chris Moeller and Paul Colangelo; additional 2nd AC Sarah May Guenther; Loader Carrie Wills; additional Loaders Dave Ross and Yale Gropman; and Still Photographer Beka Venezia.
Lizzie – Noah Greenberg shot this psychological thriller based on the infamous 1892 axe murder of the Borden family in Fall River, Massachusetts. The film focuses on the period leading up to the murders and their immediate aftermath, revealing many layers of the strange, fragile woman who stood accused of the brutal crime, and her intimate bond with the family's young Irish housemaid. Greenberg says the Borden house had an "uncommon floor plan with many interconnected rooms that afforded us the opportunity to design long dolly moves and slow, creeping zooms that reinforce the claustrophobic, menacing tone underlying the film." Greenberg used ALEXA SXT with a mix of Cooke Speed Panchros, Cooke S4i's, and Fuji Alura Zooms. "We lit with practical sources (including double-wick candles and oil lamps) as well as a mix of LED, HMI and tungsten," he notes. The Guild camera team was made up of Camera Operator Chris Johnson; additional Camera Operator Josh Morton, SOC; 1st AC Richard J. Lacy; 2nd AC Kane Pearson; Media Manager Matt Dixon; and Stills Photographer Eliza Morse.
Monster – Guild DP David Devlin shot this drama about a teenager who stands trial for acting as a lookout during the lethal armed robbery of a Brooklyn bodega. Before his arrest, Steve Harmon (Kelvin Harrison, Jr.) was an honors student and aspiring filmmaker, taking street-level snapshots and on-the-fly footage of neighborhood life. Now, he's another young black criminal, assumed guilty and labeled a monster. But Steve and his lawyer declare his innocence and attempt to defy the odds in a bid to win his freedom. The film was adapted from the award-winning young adult novel by Walter Dean Myers and helmed by longtime music video/commercial director Anthony Mandler, in his feature debut. The strong ensemble cast includes Jeffrey Wright, Jennifer Hudson, and Tim Blake Nelson.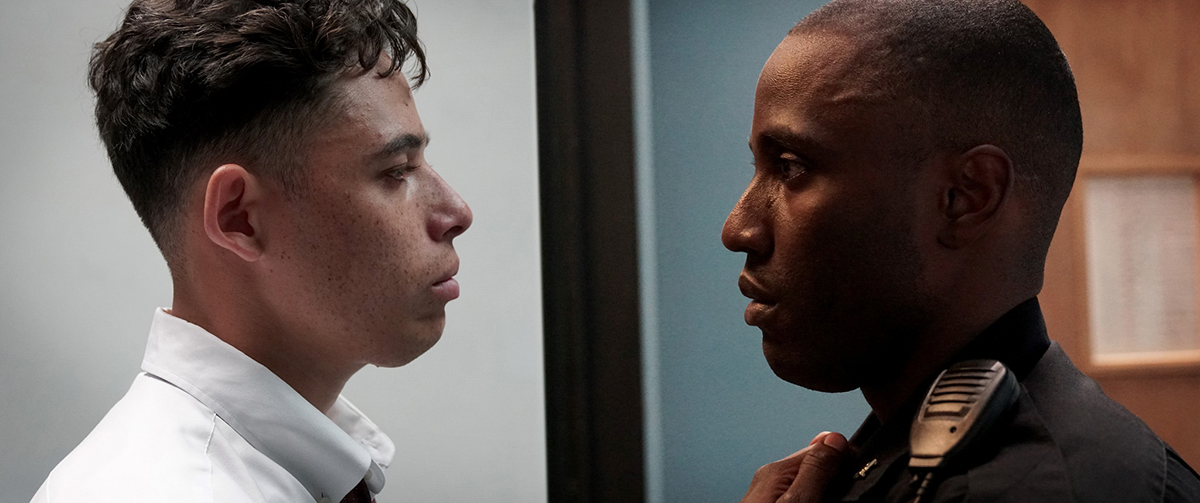 Monsters and Men – Patrick Scola lensed this feature, set in Brooklyn's Bedford-Stuyvesant neighborhood, about a Hispanic man, Manny Ortega, who uses his phone to film a white police officer gunning down a neighborhood street hustler. His actions soon pose a dilemma: release the video and bring unwanted exposure to his family, or keep the video private and be complicit in the injustice? Writer/director Reinaldo Marcus Green, whose short film Stop played at the 2015 Sundance Film Festival, tells his story through three men living in the neighborhood – a young father striving to support his new family, an African-American cop dealing with the fallout of his colleague's mistake, and a star high school athlete who becomes politicized by the incident. Each is impacted by the moral choice presented – action or indifference. Scola says that although the shooting itself was a major catalyst in the film, the story is not about the actual shooting. "If the shooting is the rock in the pond, the movie is really about the ripples," he describes, "with each ripple slightly further away from the center." Scola wanted to use the idea of proximity to the event to define the language of the camera. "The closer to the shooting the character is, the wider the lenses and the closer the camera – the world is a bit more raw, rough and tumble. As the film moves forward, the lensing changes subtly, getting slightly longer, and shots more composed. As the ripples get further away, they become calmer and ultimately disappear." Scola shot with the ALEXA MINI and stripped the camera down to about 11 pounds with the lens and accessories to gain an "unencumbered" feeling. "Because we were doing a lot of handheld work, I didn't want the film to have too much of a 'documentary feel,'" he adds. "Though naturalism was a key focus, we still wanted a level of heightened reality. Rather than go with detuned or uncoated vintage lenses, we went with Master Primes. I liked the idea of pairing a 'rough' style of lighting and camera work with the cleanliness of that set." Guild members on the project included Camera Operator Nick Timmons and 2nd AC Zachary Grace.
Nancy – Guild cinematographer Zoe White shot this story about the titular character, a 35-year-old temp living with her mom and cat in a modest home in a modest town. Nancy is also an aspiring writer whose submissions are consistently rejected by the likes of The Atlantic and the Paris Review. To make up for her failures, Nancy spins elaborate lies under pseudonyms on the Internet. When she encounters a couple whose 5-year-old daughter went missing 30 years ago, fact and fiction begin to blur in Nancy's mind, and she becomes increasingly convinced these strangers are her real parents. Written and directed by award-winning short filmmaker Christina Choe, making her feature debut, Nancy was shot in January 2017 throughout the snowy backdrops of upstate New York. "We had a minimal crew," White recalls. "And [Choe] and the producers were committed to ensuring our crew was made up of as many women and people of color as we could assemble." Local 600 members joining White included 1st AC Rachel Batashvili and Steadicam Operator Devon Catucci.
Sorry To Bother You – Indie cinematographer Doug Emmett returns to Sundance with this story that is set in an alternate present-day version of Oakland, where black telemarketer Cassius Green discovers a magical key to professional success, which propels him into a macabre universe. The Local 600 crew was made up of Emmett, 1st AC Buddy Allen Thomas, 2nd AC Emily Hock and Loader Bryan Perido.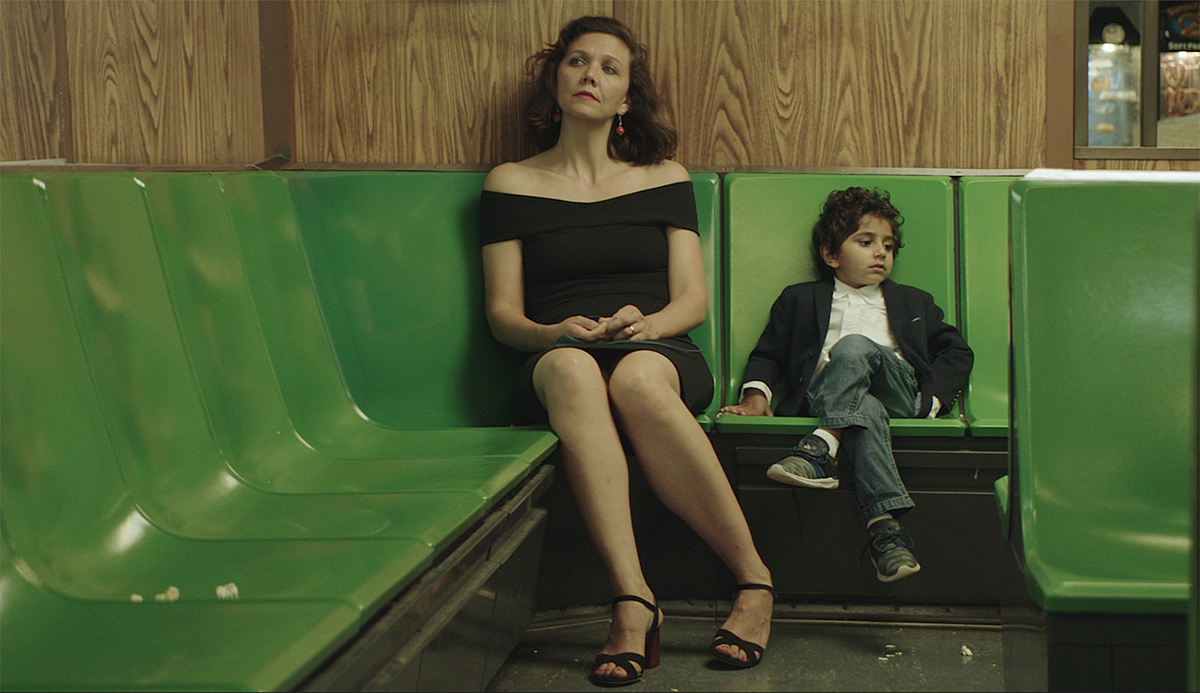 The Kindergarten Teacher – Pepe Avila del Pino (ICG September 2017, The Deuce) shot this sophomore effort from writer/director Sara Colangelo that's based on an acclaimed Israeli film. Forty-year-old kindergarten teacher Lisa Spinelli (Maggie Gyllenhaal) is married to a kind but oblivious husband, and living with kids that mostly ignore her. The one source of joy for the Staten Island resident is an evening poetry class across the bay in Lower Manhattan. When Lisa discovers a five-year-old boy in her class, who may be the poet she can only dream of being, fascination turns to obsession. In a harrowing climax, Lisa risks her career, her family, and her freedom to nurture his genius and possibly tap into her own.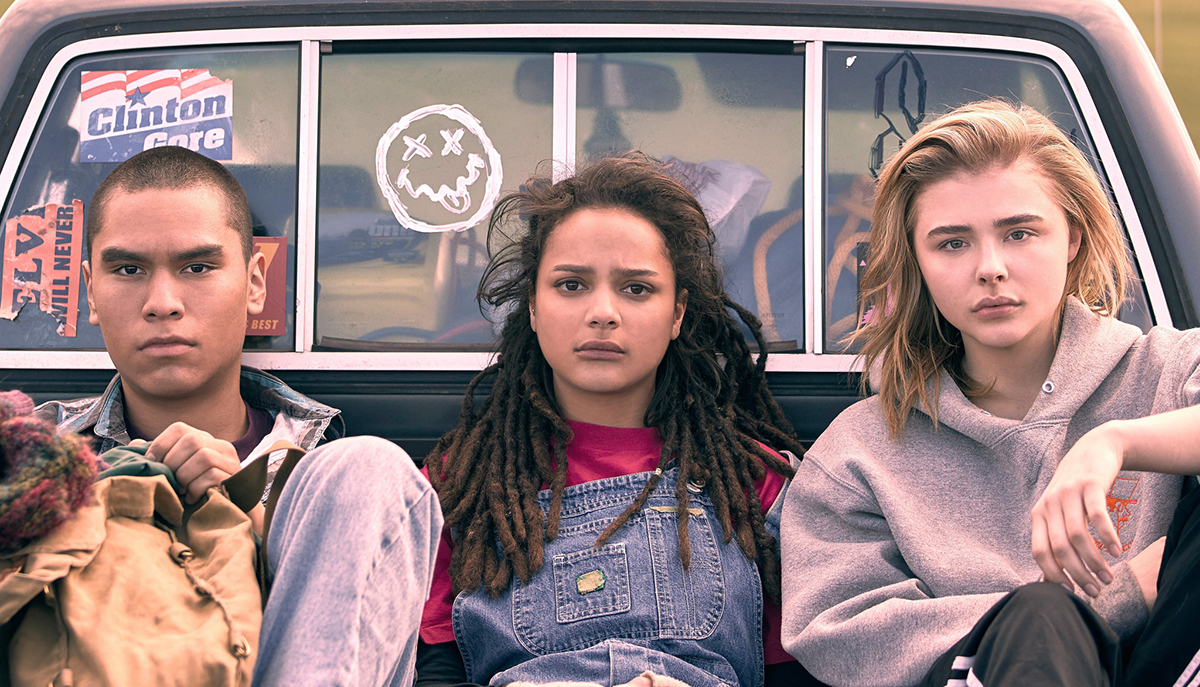 The Miseducation of Cameron Post – Cameron Post (Chloë Grace Moretz) looks the part of a perfect high school girl. But after she's caught with another girl in the backseat of a car on prom night, she's shipped off to a conversion therapy center that treats teens "struggling with same-sex attraction." At the facility, Cameron is subjected to dubious "de-gaying" methods and earnest Christian rock songs – but the unusual setting also provides her with an unlikely community of fellow outcasts. Guild DP Ashley Connor says that because the film is set in the 1990s, "we wanted a naturalistic look to highlight the complicated nature of friendships at that age. It's a lot about intimacy, so I would shoot quite close to the actors' faces to really feel their movement." Connor says that during production, cast and crew lived together at an old German style resort in the Catskills. "[Director] Desiree [Akhavan] and I talked a lot about the work of Catherine Breillat and Céline Sciamma and the ways of approaching female sexuality at that age. All the angst and awkwardness of growing up, we wanted the film to really capture that feeling." First AC's Kali Riley and Will Castellucci, 2nd AC Kimberlee Venable, and DIT Sandy Soohoo supported Connor.
The Tale – Ivan Strasburg shot this story about a globetrotting journalist and professor (Laura Dern) who lives a comfortable life with her boyfriend in New York City. Jennifer's world, however, is rocked when her mother finds a story she wrote at age 13 depicting a "special" relationship with two adult coaches. Reading the yellowed pages of "The Tale," she discovers the coded details, composed 40 years earlier, are quite unlike her recollection. Deeply shaken yet determined to square her version of events with the truth, Jennifer sets out to find her two coaches. Returning to the Carolina horse farm where so much transpired, her seventh-grade self reawakens, and the loving stories she believed for decades begin to unravel.
Tyrel – Alexis Zabé (ICG January 2018, The Florida Project) shot this new feature from writer/director Sebastián Silva, who has had five films previously screen at Sundance; Tyrel is his first in the U.S. Dramatic Competition. Employing the director's signature handheld camera, Zabé probes subtext and body language of the film's characters, who meet up in the Catskills for a weekend birthday party. But as soon as "Tyler" arrives, it becomes clear he's the only black guy (misnamed "Tyrel" by all the white partygoers) and there's going to be a lot of heavy drinking. Although Tyler is welcomed, he can't help but feel uneasy in "Whitesville." The combination of all the testosterone and alcohol starts to get out of hand, and Tyler's precarious situation starts to feel like a nightmare.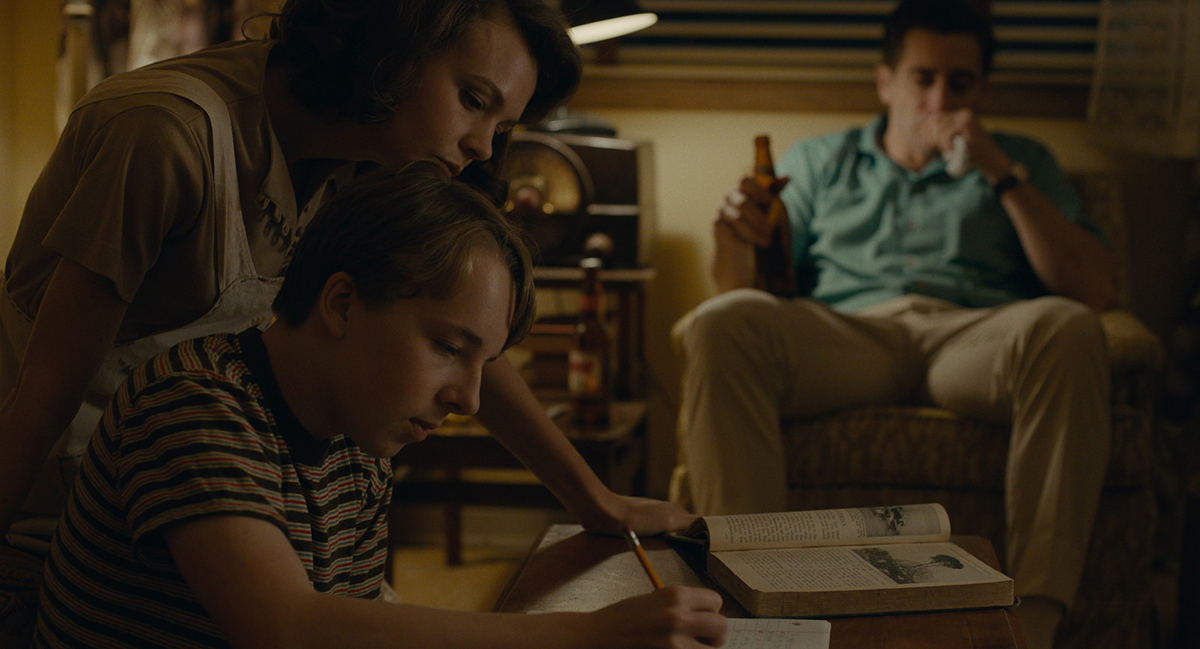 Wildlife – Diego Garcia shot and Paul Dano co-wrote and directed this drama set in Montana, in 1960, about a family in crisis. Based on the novel by Richard Ford, the film stars Carey Mulligan, Ed Oxenbould, Bill Camp, and Jake Gyllenhaal. The 1st Unit Guild camera team members in Montana/Oklahoma included 1st AC Sara Ingram, 2nd AC Jeffrey Marks, B-camera Operator Adrian Durazo, DIT Leonard A. Mazzone and B-camera 1st AC Stacy Mize. The 2nd Unit in Montana was comprised of DP Adrian Durazo, 1st AC Adam Robert Dorris and 2nd AC Isaac Guy.
U.S. Documentary Competition
Inventing Tomorrow – Guild members Shana Hagan and Allison Kelly were co-DP's on the Mexico unit (with Hagan shooting additional cinematography for the L.A. unit) of this feature documentary about six students preparing for the world's largest high school science competition, the Intel International Science and Engineering Fair (ISEF), where the future world-changers meet thousands of their peers from all over the world. A sense of global community forms, focused on making troubled environmental hot spots – Indonesia, India, Mexico, Hawaii, among others – better places. Director Laura goes beyond the "nerdy whiz kid" stereotype for this portrait of engaged and inspired (and inspiring) youth. (Martina Radwan was the primary cinematographer on the film.)
Minding the Gap – Local 600 member Bing Liu shot and directed this "labor of love" about young men who bond together to escape volatile families in their Rust Belt hometown. As they face adult responsibilities, unexpected revelations threaten their decade-long friendship. "The project took five years to complete," Liu shares, "and includes footage I shot that dates back almost a decade and a half. It's a complex and empathetic coming-of-age story set in the post-industrial town I grew up in, Rockford, Illinois."
World Cinema Dramatic Competition
Dead Pigs – Federico Cesca shot this feature debut from writer/director Cathy Yan, which observes modern China through a humanist lens. The film revels in watching its characters discover their place within the fissures that arise when a status-obsessed society is forced to reckon with the meaning of success. Yan connects China's social strata through intergenerational narratives, exploring how to find fulfillment when the distance between grandparents, parents and children grows greater every day. Cesca used an ALEXA MINI with Master Anamorphic Primes.
World Documentary Competition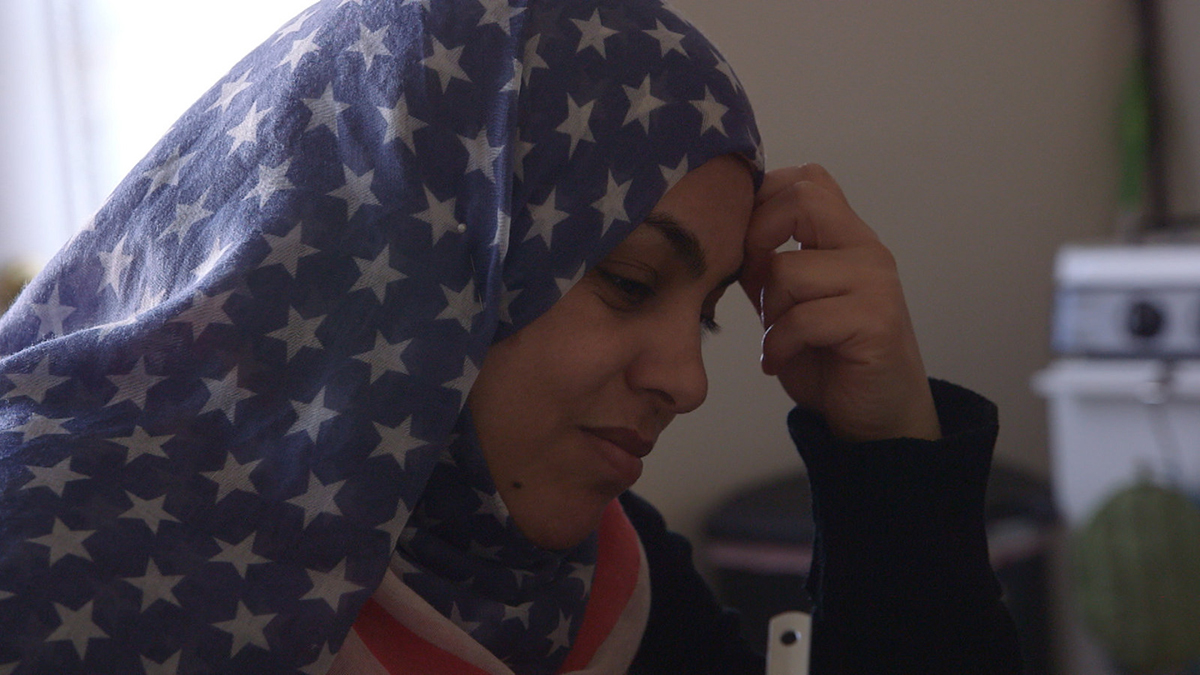 This Is Home: A Refugee Story – Local 600 DP Laela Kilbourn (ICG December 2017 Generation Next) shot this intimate portrait of four Syrian families arriving in Baltimore, Maryland and struggling to find their footing. With eight months to become self-sufficient, they must forge ahead to rebuild their lives. When the travel ban adds further complications, their strength and resilience are put to the test. Kilbourn shot with a Canon C300 and a combination of Canon EF zooms and the Canon 17-120-mm Cine-Servo Zoom. "The majority of the film's subjects are Arabic speakers [who speak] little English," she shares, "so covering them vérité style was a challenge for myself; the director, Alexandra Shiva; and the sound mixer, Josh Isaac; as much of the time we didn't know immediately what was being said and had to use context and body language to follow the conversation."
Premieres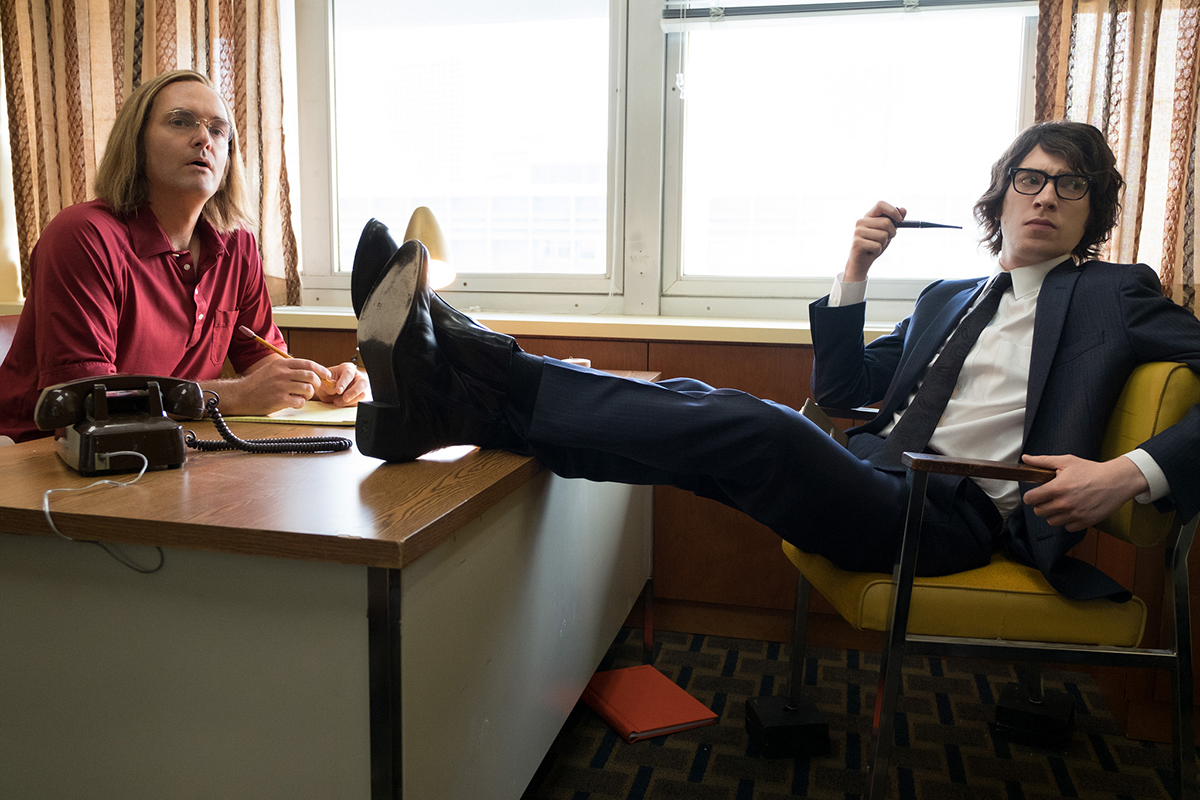 A Futile and Stupid Gesture – For this story about Doug Kenney, co-creator of the National Lampoon, Caddyshack, and Animal House and one of the main drivers of the 1970's comedy counter-culture, Guild DP Kevin Atkinson says he anticipated the script's many scenes would make for a very 'cutty' movie, so he wanted to play things out in longer takes, sometimes even "oners." Atkinson says his approach with director David Wain was to "transport the audience from scene to scene with unique transitions," while being careful not to step on the story. "Our A-camera/Steadicam operator, Brian Hart, has the knack for pulling off extremely technical and orchestrated moves with a nuance that doesn't make you aware of the camera," Atkinson adds. "His was a perfect skill-set for this project."
The DP's color palate revolved around cyans/blues/greens for Kenney's early career in New York and yellows, oranges, reds for his later career in Los Angeles. "Jonah Markowitz, our production designer, was instrumental in helping to maintain the period feel – from the late 1960's through the late 70's," he continues. "Our approach included zooms, which I just love, as I'm a sucker for films made in the 1970's." Atkinson says the movie is structurally unique. There's an on-screen narrator scripted as "Modern Doug" who comments on, critiques, and explains his younger self to the audience. "He kind of lives within the fourth wall, and so my pitch from the get-go was why not embrace it and reveal him in very deliberate (and sometimes elaborate) camera moves?" The Guild camera team included Hart, A-camera 1st AC Gabriel Diniz, A-camera 2nd AC Ryan Grzelak, B-camera operator David Richert, B-camera 1st AC Ryan Hogue, B-camera 2nd AC Lani Wasserman, DIT Raul Riveros, Loader Yusef Edmonds, Utility Camera Alex Gadberry and Still Photographer John Fleenor.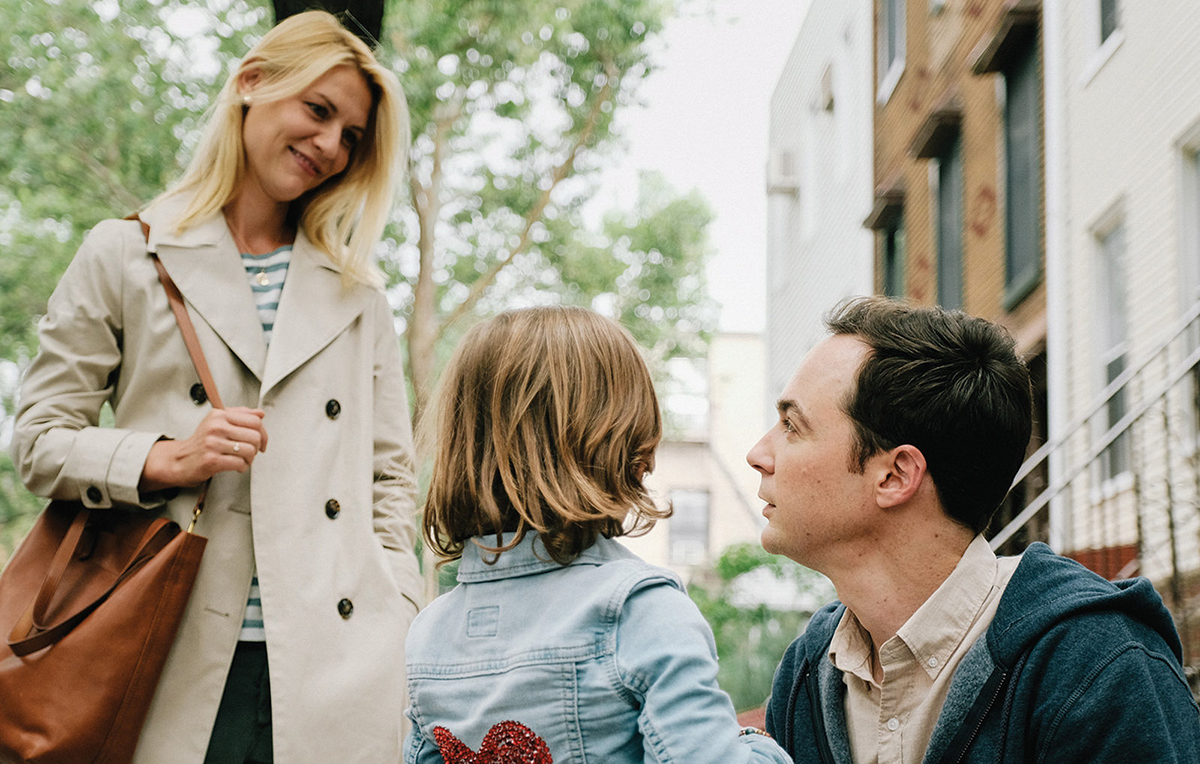 A Kid Like Jake – Steven Calitri shot and Sundance alumnus Silas Howard wrote and directed this story about two loving parents, Alex (Claire Danes) and Greg (Jim Parsons), visiting various New York City kindergartens for their 4-year-old, Jake. The competitive and cutthroat environment places the focus on what is most unique about Jake – his love of dresses, fairy tales, and princesses. Those qualities never seemed unusual before, but when Jake begins to act out in preschool, Alex and Greg – suddenly at odds – must find a way to support Jake's identity without losing each other in the process.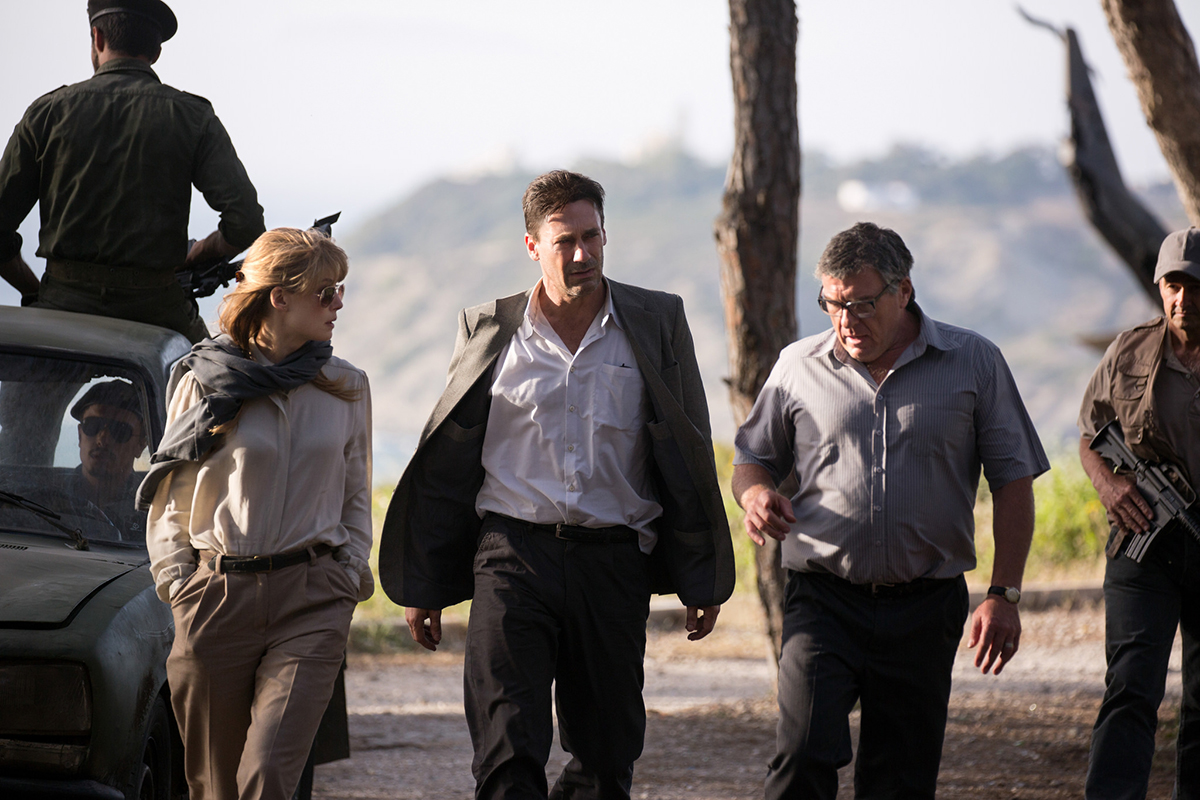 Beirut – A U.S. diplomat flees Lebanon in 1972 after a tragic incident at his home. Ten years later, he is called back to war-torn Beirut by CIA operatives to negotiate for the life of a friend he left behind. Jon Hamm and Rosamund Pike star in this indie drama directed by Brad Anderson. Local 600 members on the project included 1st AC Nolan Ball, 2nd AC Julia Liu, and DIT Steve Sherrick.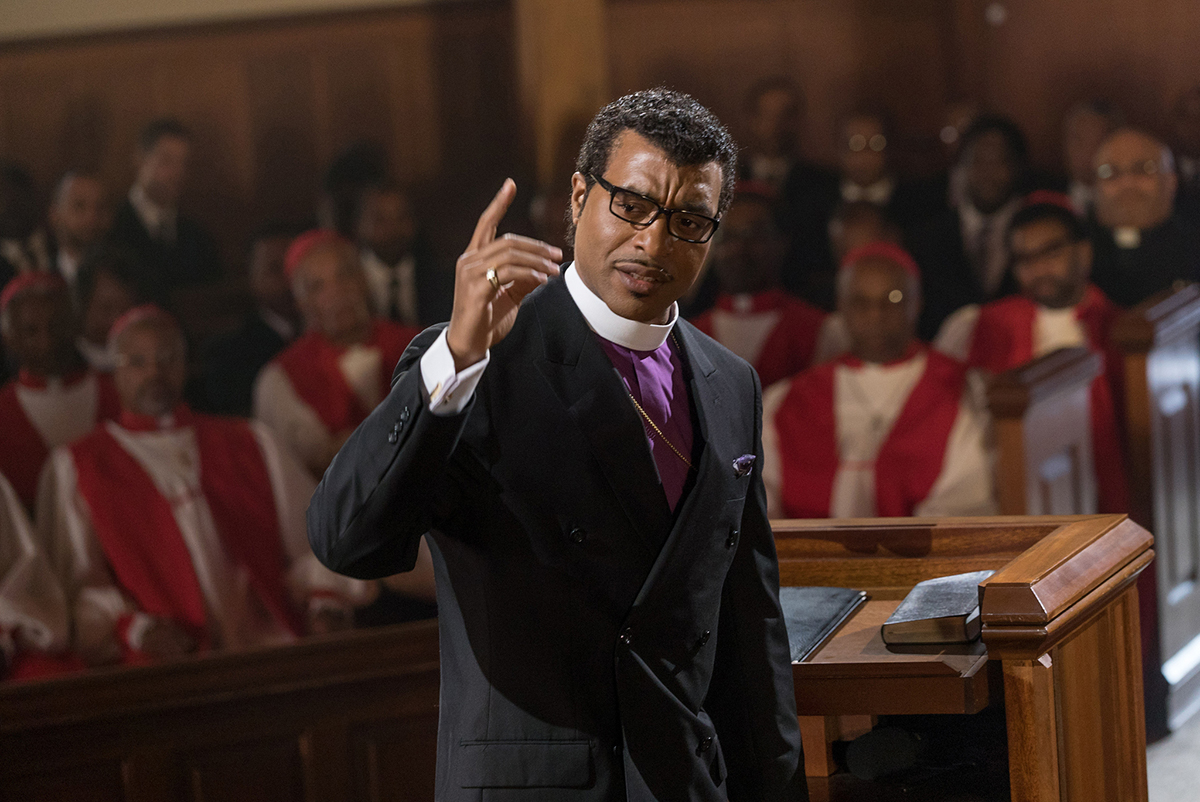 Come Sunday – Peter Flinckenberg shot this most recent feature of writer/director Joshua Marston, whose past two indie efforts – Complete Unknown and Maria Full of Grace – also debuted at Sundance. Flinckenberg says it was his first Atlanta-based production, and he couldn't have been happier with the local crew, "which helped us tremendously in telling this amazing true story!" he notes. "Our challenge was to make a cinematic and emotional film with limited resources (and extras) in visually boring locations, like a megachurch, offices, rehearsal rooms and living spaces." The large Guild camera team included A-camera operator Ian Forsyth, SOC; A-camera 1st AC Nan Segler; A-camera 2nd AC Courtney Dewes; B-camera 1st AC Josh Gilbert; B-camera 2nd AC Oren Malik; C-camera operator Ross Sebek; C-camera 1st AC Fred Thomas; C-camera 2nd AC Rodrigue Gomes; DIT Michael Kim; Utilities Chelsea Craig and Chase Shultz; and Still Photographer Tina Rowden.
Damsel – Guild shooter Adam Stone lensed this enthusiastic comedy from brothers David and Nathan Zellner, whose previous Sundance features include Goliath (2008), Kid-Thing (2012), and Kumiko, the Treasure Hunter (2014). The Zellners not only write/direct and produce, they also co-star (with Robert Pattinson, Mia Wasikowska, and Robert Forster) in this "classic tale of the Old West." Samuel Alabaster is a man searching for his true love. Parson Henry is another, much drunker man, searching for a new start. Penelope is a woman who has found her own path. And Rufus Cornell is just a mean bastard with a taste for buckskin.
Don't Worry, He Won't Get Far on Foot – Gus Van Sant wrote and directed this story about John Callahan, who has both a talent for off-color jokes and a drinking problem. When a bender ends in a car accident, Callahan (Joaquin Phoenix) wakes up permanently confined to a wheelchair. In his journey back from rock bottom, Callahan finds beauty and comedy in the absurdity of human experience. Cinematographer Christopher Blauvelt has been to Sundance before (Certain Women, Meek's Cutoff) but never having shot a Gus Van Sant movie. Blauvelt says he grew up working for Van Sant DP's Harris Savides, ASC, and Christopher Doyle, "so it was a dream for me to act as cinematographer on this project. I've learned so much from these guys over the years," he shares. "Mostly how never to be constrained by any formula or approach that came before. You have total freedom to explore everything and anything the world has to offer with regard to equipment, aesthetic and execution to make every film unique to its own." Blauvelt describes the process on set as "very collaborative" and a true artistic family. "I am very lucky to do what I do and so grateful for the amazing talent that is there to work through anything we might dream up," he adds. The Local 600 team on the movie was made up of Blauvelt, A-camera 1st AC Jesse Cain, A-camera 2nd AC John Parson, B-camera operator Dave Anglin, B-camera 1st AC David Parson, DIT Sean Goller, Loader Jake Magee and Still Photographer Scott Green.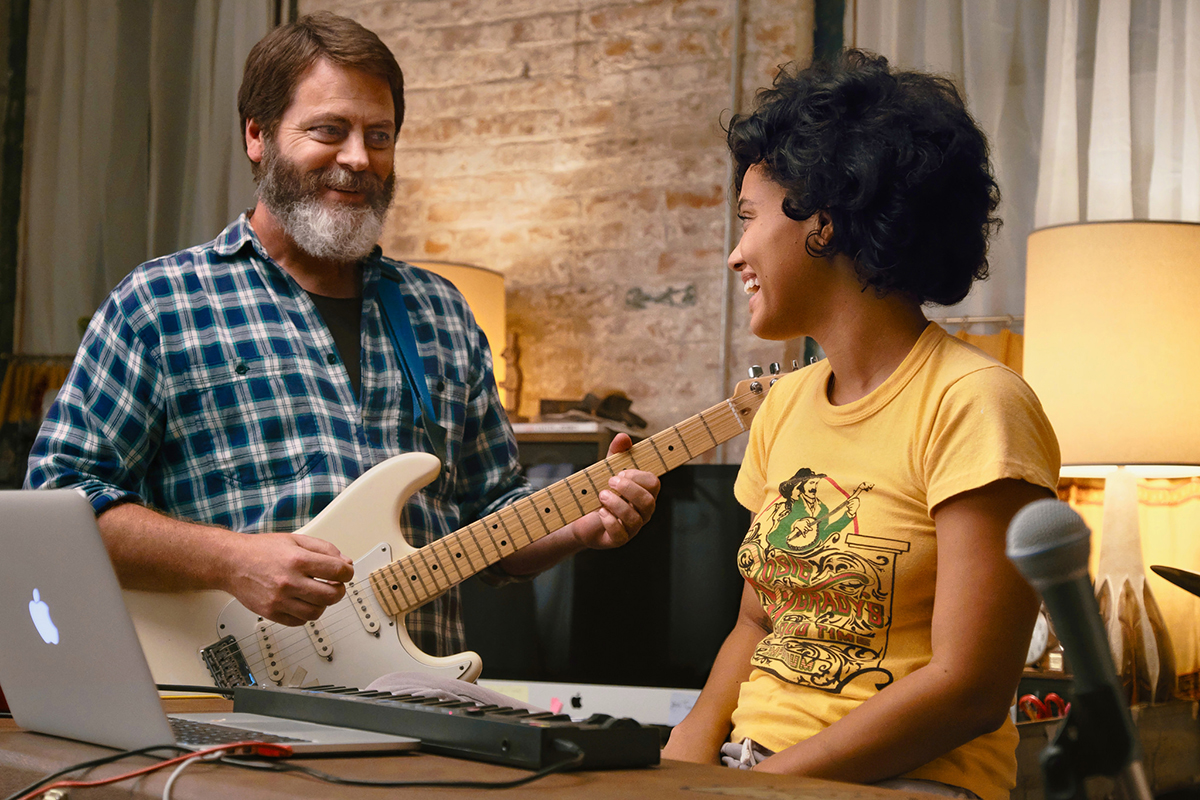 Hearts Beat Loud – (Closing Night Film) Eric Lin shot this story about the owner of a failing record store in Red Hook, Brooklyn (Nick Offerman) and his daughter (Kiersey Clemons), who form an unlikely songwriting duo during the last summer before she leaves for college. With music being central to a story about nostalgia, Lin says he wanted the look to have "the tactile feel of vinyl, so shooting on vintage lenses with our Alexa package was an obvious choice." The DP tested TCS's stockpile of vintage lenses, opting for newly rehoused Kowa Cine Prominar Spherical lenses, Japanese lenses from the 1960's, which, he notes, "felt very different than other vintage lenses from that era. The distinct orange, circular flares immediately stood out from the usual blue/magenta flares we were seeing, and we exploited the look of those flares for the music performance scenes. The softness and falloff at the edges felt right for the analogue images we wanted for the film," Lin adds. A deep warmth in the lighting was created by mixing color temperatures to provide a "rich palette that we modulated to evoke the character's emotional worlds," Lin concludes. The all-Guild camera team included 1st AC Marcos Hererra, 2nd AC Will Powell, Steadicam Operator Michael Hauer, and Still Photographer Jon Pack. Lin used a 2nd-unit camera crew to help cover music performances, which included B-camera 1st AC Stacy Mize and B-camera 2nd AC's Isaac Banks and Jonathan Henry, along with camera operators David Vlastis and Leland Krane.
Juliet, Naked – Guild member Remi Adefarasin shot this story (based on the Nick Hornby novel) about Annie, the long-suffering girlfriend of Duncan, who is an obsessive fan of obscure rocker Tucker Crowe. When the acoustic demo of Tucker's celebrated record from 25 years ago surfaces, its release leads to an encounter with the elusive rocker. Adefarasin used ALEXA cameras with anamorphic lenses framing for 2.39. "An honest style was required with a little magic at times to let the story breathe," he describes. The film was directed by Sundance alumnus Jesse Peretz with a screenplay by Tamara Jenkins, Jim Taylor, Phil Alden Robinson, and Evgenia Peretz, and Judd Apatow producing.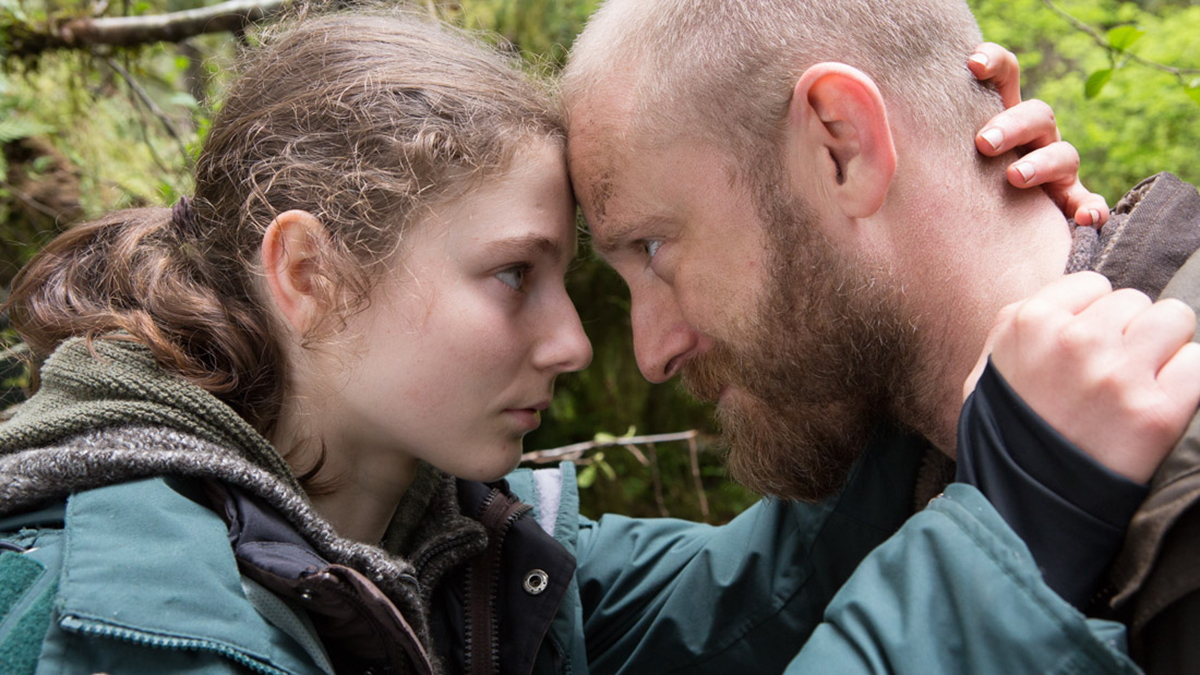 Leave No Trace – From Debra Granik, the writer/director of the four-time Oscar nominee Winter's Bone (which premiered at the 2010 Sundance Film Festival), comes this drama about a father, Will (Ben Foster), and his teenage daughter, Tom (Thomasin Harcourt McKenzie), who have lived off the grid in a vast nature reserve near Portland, Oregon. When a chance encounter blows their cover, they're removed from their camp and put into the charge of social services. Struggling to adapt to their new surroundings, father and daughter set off on a perilous journey back to the wilderness, where they are finally forced to confront conflicting desires – a longing for community versus a fierce need to live apart. This was Guild DP Michael McDonough's third feature with Granik (after Down To The Bone and Winter's Bone) and he says the local knowledge of his Portland-based Guild crew (1st AC Jerry Turner, 2nd AC Patrick LaValley, DIT Sean Rawls, and Still Photographer Scott Green, all having just come off the network hit Grimm) made a huge difference. "They really knew how to work in the ever-changing and challenging conditions of the Oregon woods," McDonough recounts. "The show had a high proportion of hand-held work and the terrain was challenging. The crew made life easy and enjoyable, no matter what 'big nature' threw at us. There was also a lot of love and mellow tempers on display – but that's Portland living I guess!"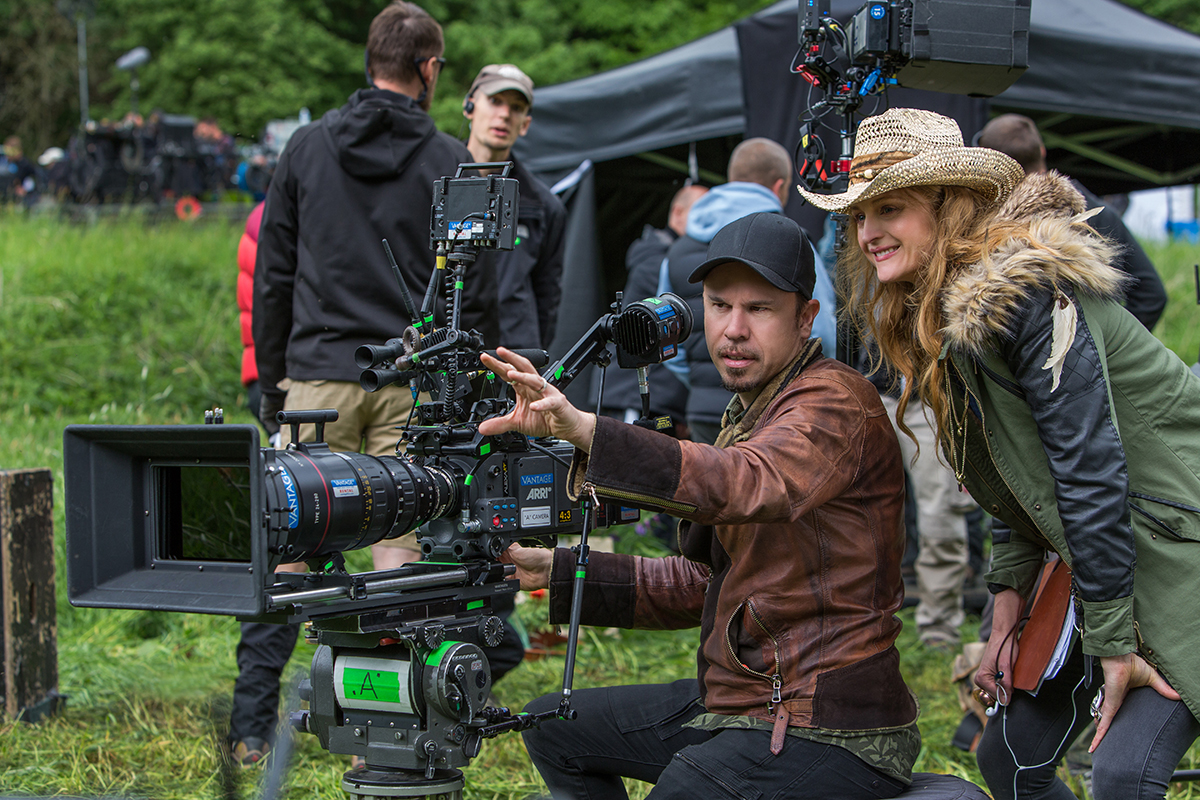 Ophelia – Cinematographer Denson Baker shot this mythic spin on Hamlet, telling the classic story through a lens of female empowerment. Shot entirely in the Czech Republic with a local camera crew from Prague, the film portrays Ophelia as a lady-in-waiting for Queen Gertrude, and her singular spirit captures Hamlet's affections. As lust and betrayal threaten the kingdom, Ophelia is trapped between true love and controlling her own destiny. The British cast included Daisy Ridley, Naomi Watts, George MacKay, and Clive Owen, all led by director Claire McCarthy. Baker, who operated B-camera for the bulk of the project, used ARRI ALEXA XT Plus and ALEXA MINI with Hawk V-lite and V-Plus anamorphic lenses, and Angénieux Optimo anamorphic zoom lenses.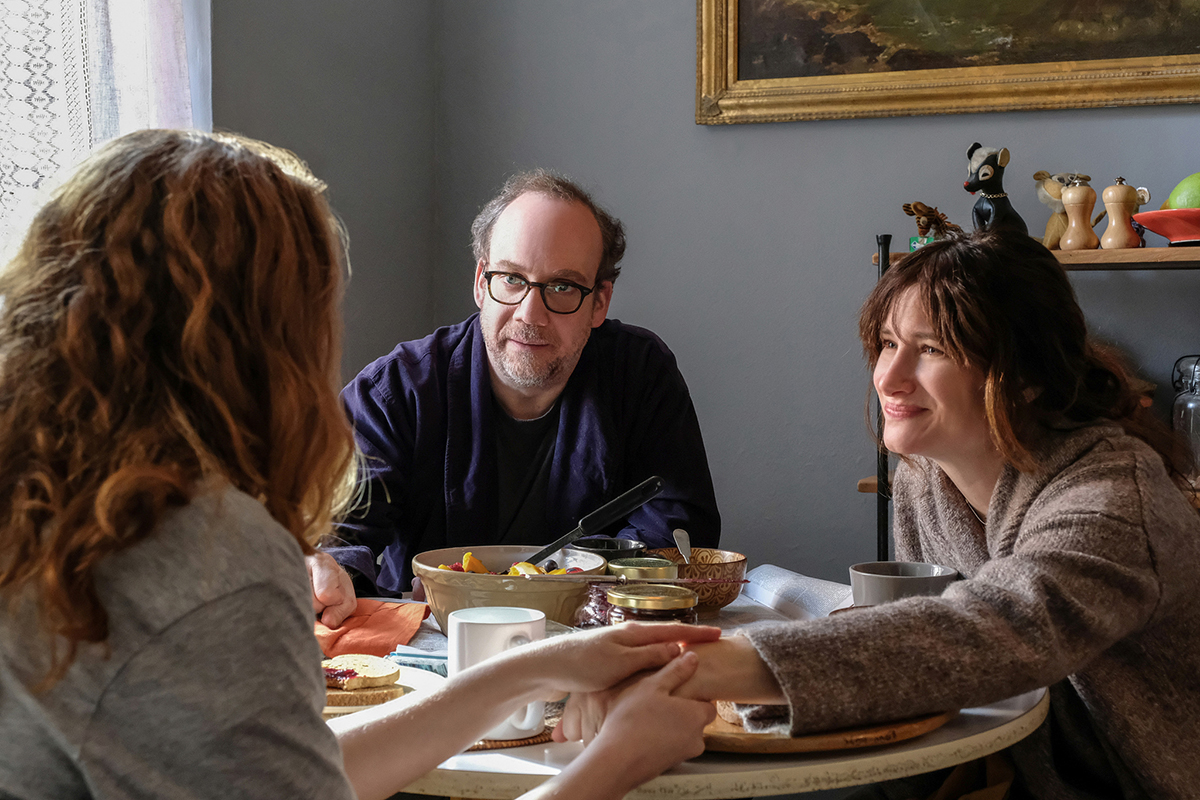 Private Life – From the writer/director of The Savages and Slums of Beverly Hills, Tamara Jenkins, comes this unique and "fertile" story about Rachel (Kathryn Hahn) and Richard (Paul Giamatti), who are trying mightily to have children through various means. As they hit obstacles and face up to the reality of their chances, their marriage feels the strain. An unexpected last hope arrives in the form of their step-niece Sadie (Kayli Carter), a recent college dropout who comes to crash on their couch. Shot by Sundance veteran Christos Voudouris with a Guild crew that included A-camera/Steadicam operator Michael Hauer, A-camera 1st AC Andrew Brinkman, A-camera 2nd AC Alec Nickel, DIT Symonowicz, Loader Josh Bote and Still Photographer JoJo Whilden.
Puzzle – Christopher Norr lensed this story about a suburban mom who discovers a passion for solving jigsaw puzzles and is drawn into an unexpected world that changes her life in ways she could never imagine. Norr says he wanted to contrast the cinematography between the main character's two primary environments – her everyday suburban life and the jigsaw-puzzle solving that brings her to New York City. "Agnes' home life is established as warm, soft and dark," Norr shares. "The darkness is used to make her blend into her background and mirror her feeling of being lost and insignificant. The light that does penetrate into her dark world is there to enlighten and inspire her. We used atmosphere to soften the image along with Leica Summicron lenses, which have a soft falloff." Once she begins spending time in the city, Norr used a bright and crisp look to emphasize to her inner strength. "No atmosphere was used, and the camera was always on the dolly, never handheld," he adds. "Interiors had larger windows that allowed more natural light and connected to the exterior." Joining Norr were Local 600 members Eddie Belaval (A-camera operator), James Schlittenhart (A-camera 1st AC), Ben Noftzger and Brendan Russell (A-camera 2nd AC's), George Tur (B-camera operator), Michael Grantland (B-camera 1st AC), and Dan Brosnan (DIT).
The Catcher Was A Spy – Sundance veteran Andrij Parekh (Mississippi Grind, Blue Valentine) returns with this true-life narrative about Moe Berg – professional baseball player, Ivy League graduate, an attorney who spoke nine languages, and a top-secret spy for the OSS who helped the U.S. win the race against Germany to build the atomic bomb.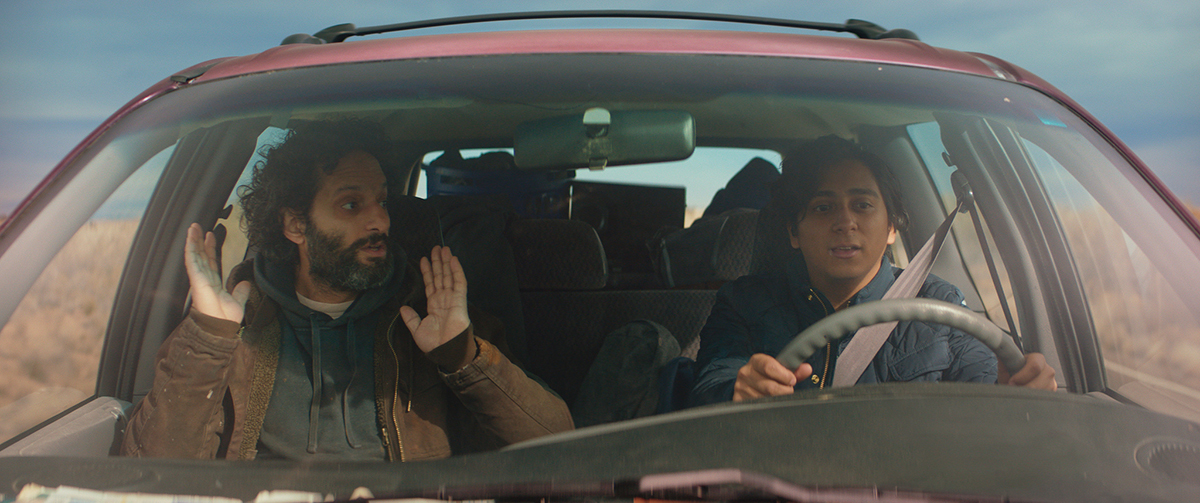 The Long Dumb Road – Local 600 DP Andrew Droz Palermo shot this unlikely buddy comedy (for co-writer/director Hannah Fidell) about Nathan (Tony Revolori), who, while driving to L.A. for his freshman year of art school, breaks down near his childhood home in Texas. Local mechanic Richard (Jason Mantzoukas) agrees to fix the car as long as Nathan helps him escape his job. On the way out of town, Richard sparks a joint and begins to question why young Nathan is lacking a clear philosophy about the rest of his life. As they venture on, these two strangers battle through bar fights, heartache, and unfortunate detours before reaching their next destinations in life. The large Guild crew joining Droz Palmero included A-camera 1st AC Auston Call, Steadicam Operator Beau Chaput, B-camera operator Corey Weintraub, B-camera 1st AC Allen Hrynick, Additional B-camera 1st ACs Daniel Maestas and Grant MacAllister, Additional DIT Carlos Garcia, and Camera Utility Oscar Montez.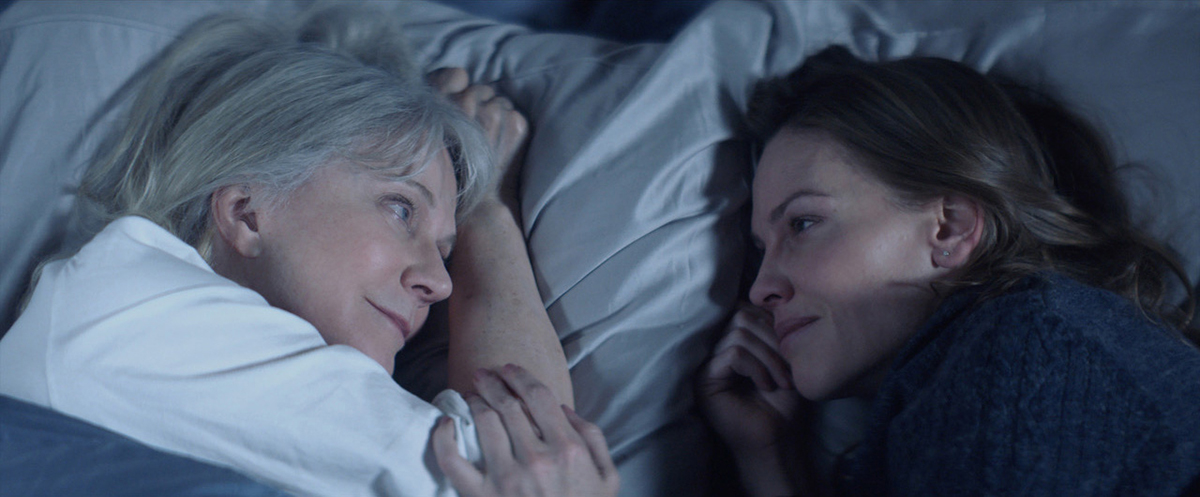 What They Had – Elizabeth Chomko wrote and directed this "small, contained family drama" that Roberto Schaefer, ASC, AIC, says was "shot on a shoestring budget in Chicago." Bridget returns home at her brother's urging to deal with her mother's Alzheimer's and her father's reluctance to let go of their life together. The stellar cast includes Hilary Swank, Michael Shannon, Blythe Danner, and Robert Forster. The dedicated Guild crew supporting Schaefer (who operated A-camera) included A-camera 1st AC Betsy Peoples, B-camera operator/Steadicam Erdem Ertal, and Anastas Michos doing additional cinematography.
Documentary Premieres
Generation Wealth – Award-winning photographer/filmmaker Lauren Greenfield, whose 2012 feature documentary, The Queen of Versailles, won the Directing Award at Sundance, returns with a film that is part film essay, part career retrospective. Greenfield explores youth culture, gender, body image, and affluence, all structured through the lens of materialism and its increasing sway on culture and society around the world. Underscoring the ever-increasing gap between the haves and the have-nots, her portraits reveal a focus on cultivating image over substance, where subjects unable to attain actual wealth instead settle for its trappings, no matter their ability to pay for it. The cinematographers, including Guild Members Shana Hagan, Bob Chappell and David Morrison, shot sequences that included a debutante ball in Moscow, etiquette classes in Beijing and interviews in the U.S., Iceland, Germany, China, and Russia.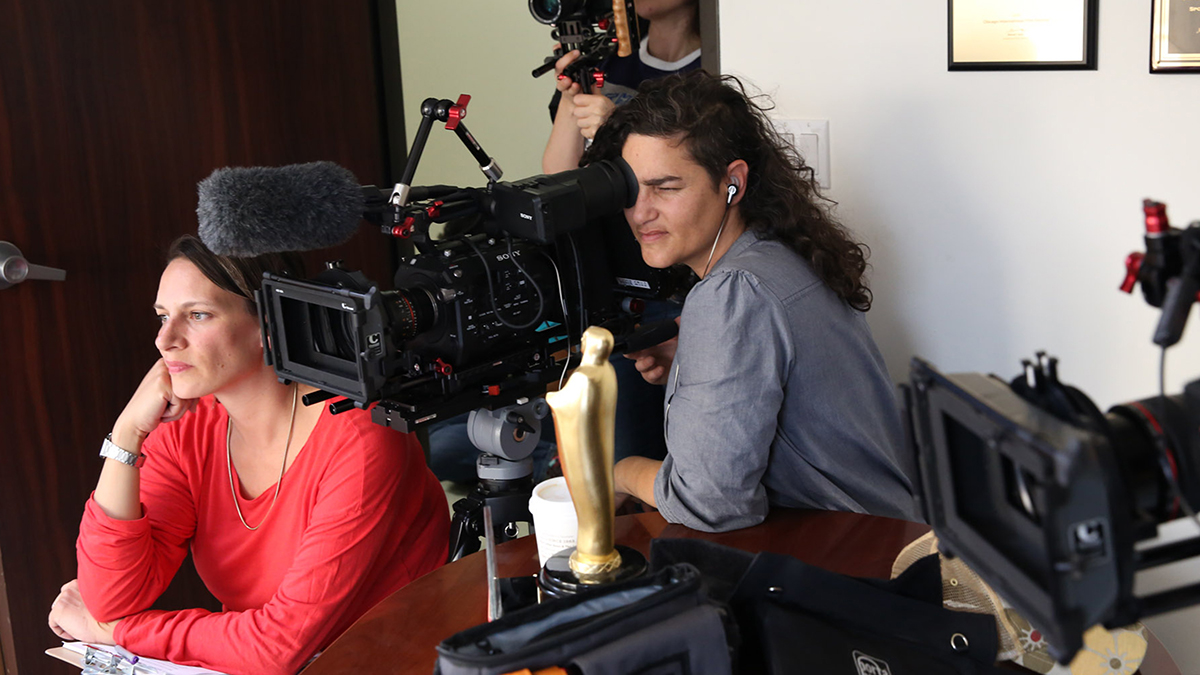 Half the Picture ­­– Yamit Shimonovitz shot this feature documentary about women directors in Hollywood, directed by Amy Adrion. Gender-parity experts and academics discuss Hollywood's discriminatory employment practices, interwoven with conversations about breaking into a male-dominated business with Ava DuVernay, Jill Soloway, Catherine Hardwicke, Penelope Spheeris, Lena Dunham and other prominent female directors. The women confirm the double standards that still exist while eloquently outlining their career paths, their struggles, and their hopes for the future. Adrion addresses the inherent sexism in the industry and considers many of the stereotypes and biases that have prevented women from rising through the ranks. Shimonovitz says one challenge on the shoot was coming into locations for the first time and setting up interviews within an hour. "We had to keep consistent lighting sometimes during sunsets while still having a small footprint," she recounts. "We had an all-female camera crew, which created an intimate set." Co-cinematographer was Soraya Sélène, with Guild member Eve Cohen doing additional cinematography.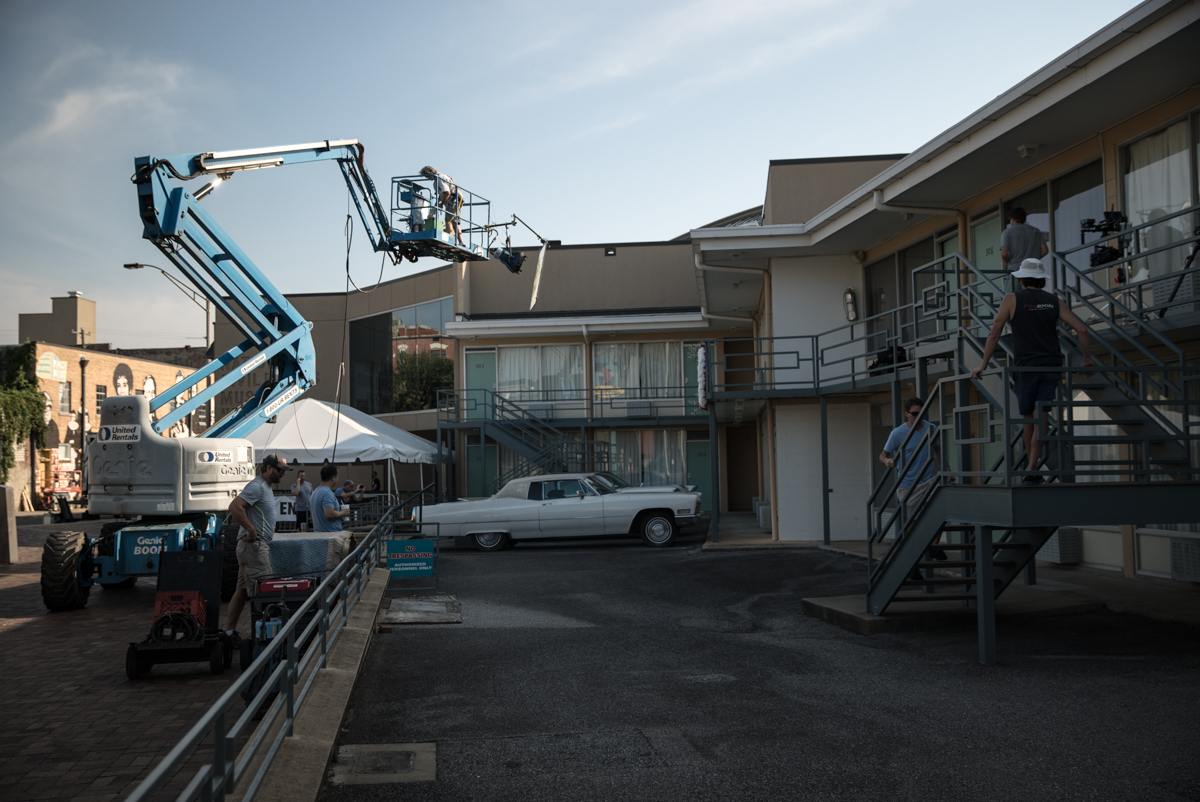 King in The Wilderness – This year marks the 50th anniversary of the assassination of Martin Luther King, Jr. and, through personal stories from the people who were around him, the film follows MLK during the last years of his life, from the passage of the Voting Rights Act in 1965 to his assassination in 1968. The period provides a clear window into King as a man with an unshakeable commitment to nonviolence in the face of an increasingly unstable country. Guild DP Clair Popkin returns to Sundance (after his searing 2015 HBO documentary, Jim) working with director Peter Kunhardt to interview those who knew MLK intimately. "We decided to use an Eye direct so the interview eyelines would be direct to camera, and to frame tighter than a classic talking-head interview to really focus in on the emotion and hopefully increase the impact," Popkin recalls. "Inspired by still portraits, I keyed with an HMI through a still photo beauty dish mounted above and in front of the subjects; this made for a specific and gear-intensive setup, and we were thrilled with the results. We also chose to frame a bit wider for the interview subjects who were in MLK's circle of confidantes, while colleagues and friends were framed in a tighter, more intimate shot. We shot lots of B-roll of places and locations that were important in the civil-rights struggle."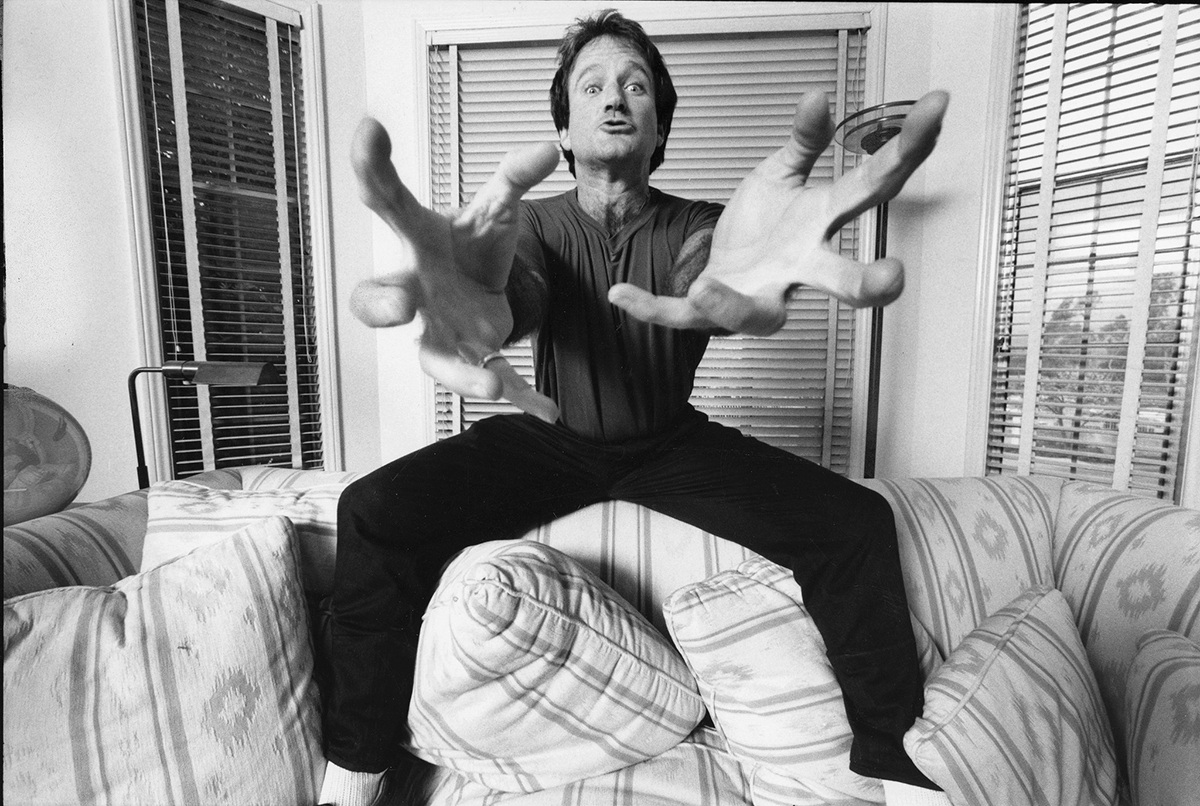 Robin Williams: Come Inside My Mind – Sundance veteran Wolfgang Held returns with this documentary from Marina Zenovich (ICG April 2017, This Land Is Our Land) about the world's most energetic actor/comedian and the performers who knew him best. Held notes that filming the intensely personal testimonies of colleagues and friends of Willams, "who shared their insights into his journey, were inspiring and very moving. The crew was very small as I did my own lighting," he adds. "I used a single camera and employed a natural light/Vermeer interview lighting style, which Marina favors. We shot with a Canon C300 Mk2 with Canon Cine Primes." Other DP's on the project included Held's friend and co-founder of the New York-based KameraKollektiv, Thorsten Thielow, and LA-based Nick Higgins.
Won't You Be My Neighbor? – Academy Award–winning, Grammy-winning, and Emmy-winning filmmaker Morgan Neville returns to Sundance with this portrait of the famous children's TV host, Fred Rogers, who was also an ordained minister. Animated sequences are interspersed with archival footage of Mister Rogers' Neighborhood and interviews with Fred Rogers' family, friends, and colleagues. Using simple hand puppets and gentle encouragement to convey his message that every child should be liked "just the way you are," Rogers became the initiator of a movement devoted to meeting the specific needs of children. Guild member Graham Willoughby was the cinematographer, with additional cinematography provided by Nicola Marsh, Joe Victorine, Ben Kolak, Shana Hagan and Scott Ippolito. AC's included Amanda Rotzler, Russell Bell, Tyler Haft, Alex Cason, Jessica Keller, Julia Liu, Dan Cooper, Donny Thomas, Phil Henry and Cameron Dingwall.
Spotlight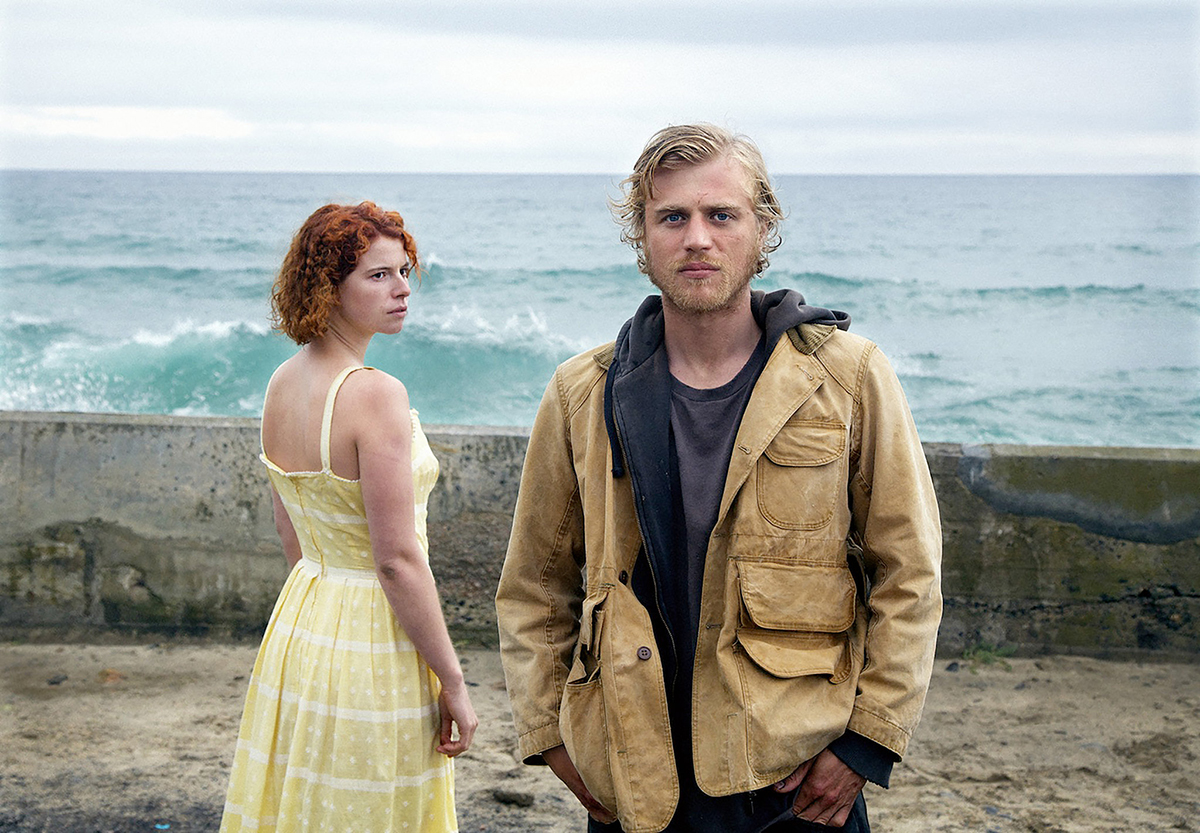 Beast – Guild still photographer Kerry Brown worked partial days on this dark drama from the U.K., written and directed by Michael Pearce, about a troubled young woman living in a small island community who is empowered by a mysterious outsider to escape from her oppressive family. When that outsider comes under suspicion for a series of brutal murders, she learns what she's capable of as she defends him at all costs.
You Were Never Really Here – Written and directed by Lynne Ramsay, from the novel by Jonathan Ames, this story concerns a missing teenage girl and a brutal and tormented enforcer on a rescue mission. Guild members on this shoot included A-camera/Steadicam operator Michael Fuchs, 1st AC Alex Worster, 2nd AC Dan Sheats, Loader Holly McCarthy and Unit Stills Photographer Alison Cohen Rosa.
NEXT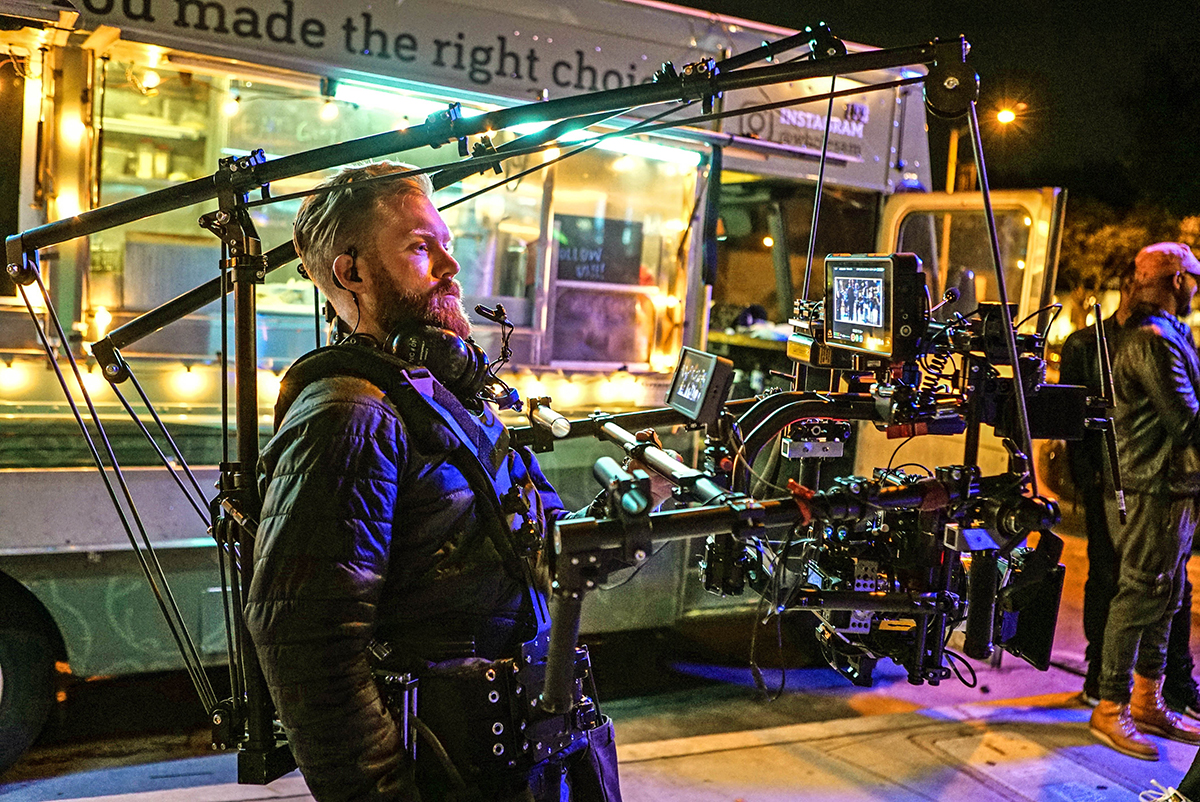 A Boy. A Girl. A Dream: Love on Election Night – Steve Holleran shot this challenging film about how a life-changing political moment in history could bring two complete strangers together. The cinematic process was staged completely around the two actors as they improvised their way through an infamous night from last year in one continuous take. Holleran says it was "almost like shooting" a performance piece. "In essence, we're visualizing on camera how people can be bonded by fire, whether literally or through something like cataclysmic political change," he describes. That meant seamlessly navigating seven live locations including Sunset Boulevard, a packed club, a house party, a diner, and two taxis, while rolling in one single night of shooting.
"The need to keep the image stabilized, mobile, and adaptive in dark, constantly changing environments pushed me toward looking outside the box for solutions," Holleran adds. "I turned toward the prototype stabilization rig by Antigravity Cam, the Sony a7SII mirrorless camera, and one Panavision C-Series anamorphic lens. Operating the Antigravity rig loaded with fifty pounds for ninety minutes straight was a test of both physical stamina and the capacity to plan ahead. It was an unsettling feeling to know that there was not going to be a moment to reframe. Navigating staircases, curbs, groups of extras, and doorframes became a dance. The last hour before our first take was like preparing for a sporting event. Stretch, hydrate, and meditate, because once we started rolling there was no turning back. It was the farthest off the cinematography map my team and I have ever ventured!"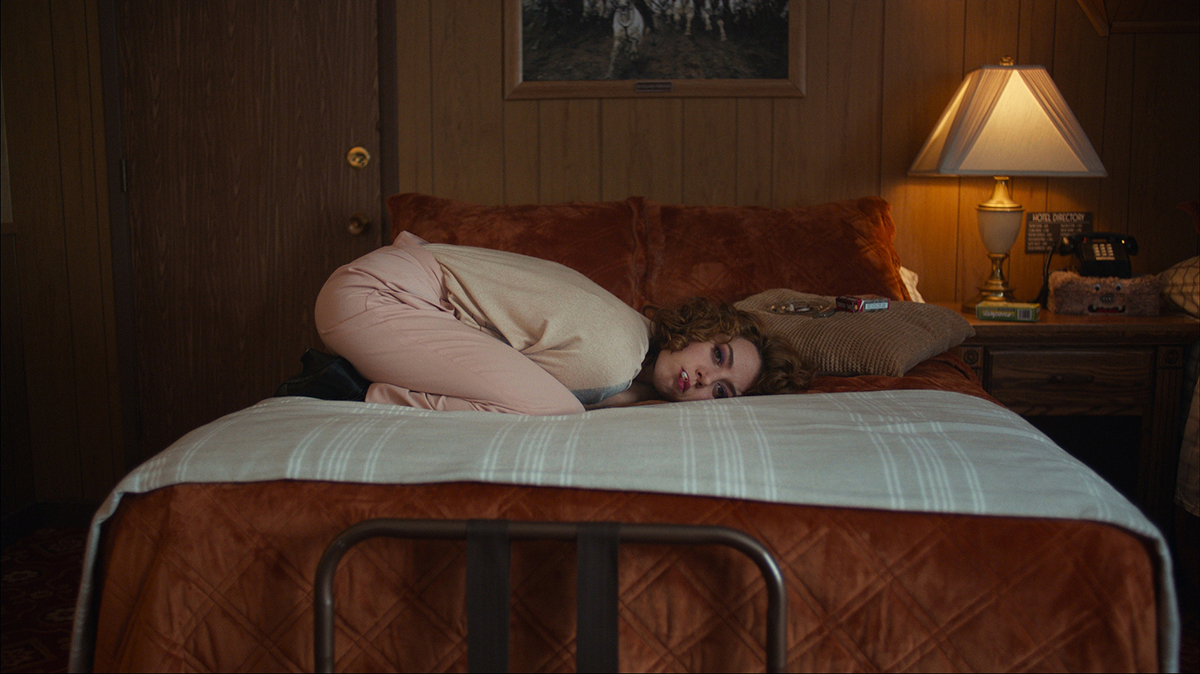 An Evening with Beverly Luff Linn – Guild shooter Nanu Segal lensed this wild romantic comedy from UK director Jim Hosking, whose debut feature, The Greasy Strangler, premiered at the 2016 Sundance Film Festival. The story centers on Lulu Danger (Sundance perennial Aubrey Plaza), who, after getting fired by her scheming husband, Shane (Emile Hirsch), from his cappuccino shop, sees a TV commercial with a mysterious man from her past (Craig Robinson). Segal shot with ARRI ALEXA XT and Panavision super speeds in 3.2K ProRes, with RAW capture reserved for limited night scenes. Guy McVicker at Panavision Hollywood took Segal through the various testing of lenses for the project. "We shot in wonderful, beautiful, beguiling and eccentric Eureka, California," Segal recalls. We were based around the central location of the Eureka Inn, which was scouted early on by our production designer, Jason Kisvarday." Segal's camera team included 1st AC Ryan Patrick O'Hara, 2nd AC Stephen Ling and DIT Sierra Haworth.
Clara's Ghost – Set over the course of a single evening in suburban Connecticut, the film tells the story of Clara Reynolds (writer/director Bridey Elliot), who, fed up with ribbing from her self-absorbed showbiz family, finds solace from the supernatural force she believes is haunting her. Guild DP/A-camera operator Markus Mentzer, working with Local 600 B-camera operators Katherine Castro and Francis Capone, had just 15 days to shoot the 105-page script, the majority of it day for night. "We wanted to give the actors the freedom to do anything they wanted," Mentzer recounts. "And Bridey was very specific in how she wanted her scenes to look and how she wanted them staged."
Extensive prep time allowed Mentzer and his director to create a detailed shot list that helped them pre-rig and leapfrog from day-lit interiors to night-lit interiors and back. "I also realized early on that we would need two cameras for at least half of our days to cover our scenes quickly, as well as to shoot B-roll," Mentzer adds. "I had done several movies with Barry Ackroyd, BSC, and learned how to cross-cover scenes with long lenses using multiple setups to find the key moments. Bridey loved that idea, as it allowed us to play up the different family dynamics in the movie." Mentzer says Elliott was inspired by 1970's indie movies like Let's Scare Jessica to Death, Images, and Interiors. "We wanted a 4:3 frame combined with a grainy film look that imitated the lenses and film stocks of that time," Mentzer notes. "We found that by combining specially coated Cooke zooms and Zeiss primes with the Red Dragon at high ISO's, images became naturally desaturated and less contrasty. Dan Donovan and Guy McVicker at Panavision were able to accommodate our budget and still provide us with the gear we needed."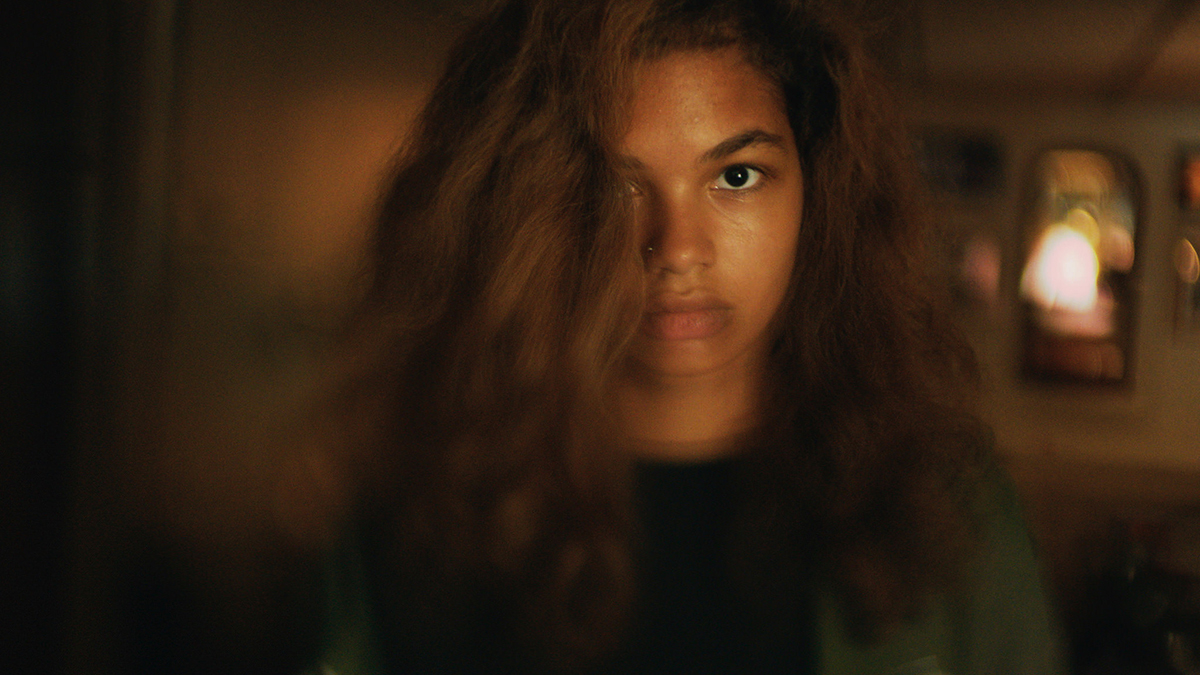 Madeline's Madeline – The second of two features at Sundance this year for Guild DP Ashley Connor centers on a high schooler totally dedicated to her theater workshop. Much to the concern of her protective mother (Miranda July), she becomes an integral part of a prestigious, progressive, and experimental theater troupe in the city, one that emphasizes an intense focus on authenticity. When the workshop's ambitious theater director (Molly Parker) pushes teenage Madeline to weave her troubled history and rich interior world into their collective art, the lines between performance and reality blur in potentially destructive ways. Connor says the project was developed over two years of intense rehearsal, which she lovingly describes as "clown camp."
"[Director] Josephine [Decker] insisted I participate with the actors," Connor recalls. "We behaved like animals and rolled around on floors and did exercises similar to what you see in the film. For me, it was a lot about connecting my body to the camera and creating ways of becoming part of the movement. The film is very subjective in its depiction of a girl struggling with mental illness, so we wanted the camerawork to put you in her mind set." Connor notes that with the help of AC's Will Castellucci and Sandy Soohoo, she was able to create a rig for the camera that let her play with filtration to create an unstable focal plane. "We shot on the K35s to reduce the focal plane even further," she adds. "It made pulling focus a nightmare because most scenes were heavily improvised, but ultimately I think the images create an almost dream-like state."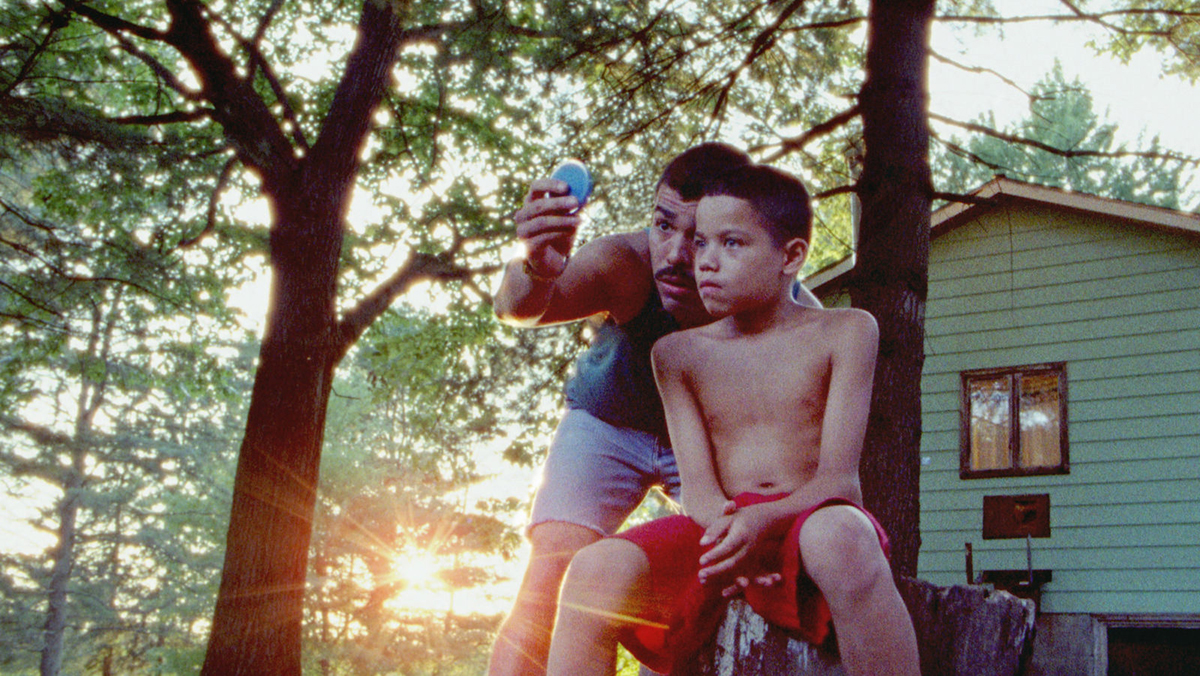 We the Animals – Cinematographer Zak Mulligan (working with A-camera operator Quenell Jones and 1st AC Adam Gonzalez) shot this film (based on Justin Torres' celebrated novel) about three brothers – Manny, Joel and Jonah – who tear their way through childhood and push against the volatile love of their parents. Mulligan, who shot on Kodak Super 16 mm (with a few sequences shot on RED and matched back to the Super 16 mm) and Cooke S4 lenses, says film's unique color, grain and highlight rendition echoed the visual language of the time period. "We wanted the emotional immediacy that close-up handheld photography provides, but it's interesting how the shooting format can also provide a timeless feeling, like a memory," Mulligan explains. Specific blocking wasn't always possible with such a young cast, so the DP lit 360 degrees, with Jones providing "a looseness" to the camera work. "The camera work has a vérité feeling, like we're witnessing life as it unfolds; it never predicted where someone will be, it was always catching up," Mulligan adds. Jones says his main challenge, using various handheld and other configurations, "was to shoot at or below the eye level of the young boys who were the main characters."
Midnight
Arizona – Guild DP Drew Daniels lensed this first feature from director Jonathan Watson, set during the 2009 housing crisis. The dark comedy centers on Cassie Fowler (Rosemarie DeWitt), a single mom and struggling realtor whose life goes off the rails when she witnesses a murder. Daniels notes that, "from the get-go, [Watson] knew he wanted to shoot in the Southwest, in anamorphic and with vintage lenses. So, I chose Cooke Xtal Express lenses with a pair of Arri Minis as our main tools. We shot with as little light as possible, pushing the Alexa to 1600 and lighting some scenes with flashlights and even a single lighter as the only source! We tried to embrace the dark in 'dark comedy' as much as possible. The result is a Coen-esque blend of violence and laughter." Local 600 camera team members supporting Daniels included A-camera/Steadicam operator Ben Verhulst, SOC; A-camera 1st ACs Kingslea Bueltel and Grant MacAllister; A-camera 2nd AC Erick Castillo; B-camera operator Jay Keitel; B-camera 1st AC Steve Banister; B-camera 2nd AC Dan Baas and Loader Jannis Schelenz.
Assassination Nation – Marcell Rév lensed this story for writer/director Sam Levinson, about high-school senior Lily and her crew of friends, who live in a haze of texts, posts, selfies, and chats. When a provocateur starts posting details from the private digital lives of everyone in their small town, all hell breaks loose, and Lily finds herself in the middle of the digital (and real-world) conflict. Levinson notes that the film was shot in NOLA on the ALEXA MINI. "We used this set of anamorphic lenses, called the Xtal Express, from Panavision New Orleans," he adds. "The set was manufactured by Cooke a few decades ago and it was just the right thing to take us into the world of our hero teenage girls. We wanted to deliver bold visual aesthetics with references mainly of Generation Z. So we used lots of colored lights shifting from one tone to the other, both interior and exteriors. The local NOLA crew included A-camera 1st AC Norris Fox, A-camera 2nd AC Rome Juliane, B-camera 1st AC Penelope Helmer, B-camera 2nd AC Nancy Piraquive, Camera Utility Eric Van Der Vynckt, DIT Marc Clancy, Still Photographer Monica Lek and A-camera operator/2nd Unit DP Johan Heurlin Aidt, who came in from NYC.
Lords of Chaos – This dark drama is about a precocious teenager named Euronymous, who wants to spread evil, chaos, and true Norwegian black metal. When he invites a mysterious loner, Varg, to join his "Black Circle," a rivalry sparks, leading to unexpected consequences. Shot by Guild DP Pär M. Ekberg on Norwegian and UK locations.
Piercing – Zachary Galler shot this strange love story, based on Ryu Murakami's novel, about a man (Christopher Abbott) who seeks out an unsuspecting stranger (Mia Wasikowska) to help him purge the dark torments of his past. His plan goes awry when he encounters a woman with plans of her own. Galler, who shot on ALEXA XT and Panavision Primo 70 series lenses, says, "We were trying to build a sense of a nameless city in an ambiguous future, so we shot only two actual exteriors in the whole movie, and used LED pixel walls playing slightly altered photographs and videos outside windows of interior locations, and used them for driving shots as well. By using these pixel walls, we were able to treat practical locations a little more like a soundstage – we even rigged one of these walls on a 14th-story balcony in New York City." Galler says the visual goal of the movie was to make "everything feel unnatural, but in a way that isn't easy to put your finger on. [Director] Nick Pesce was heavily influenced by Giallo and other Italian horror. We also talked about Takashi Miike's Audition, David Lynch, and David Cronenberg."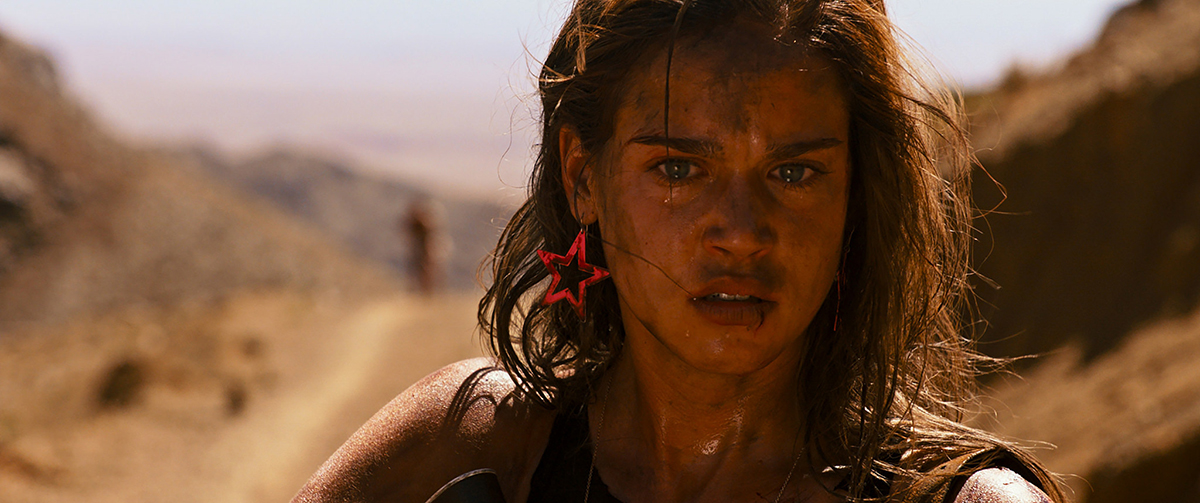 Revenge – Local 600 member Robrecht Heyvaert lensed this story, shot in southern Morocco, about three wealthy married men who gather for an annual hunting game in an isolated desert canyon. When one brings along his young mistress (who quickly arouses the interest of the other two), things get dramatically out of hand. Heyvaert says the nature of the story demanded an "evenly muscular" look with sizzling colors, striking contrasts and surreal sharpness. "The female protagonist, Jen, and the luxurious villa where they are staying, are as stylized as a cosmetic commercial, and we chose to show the violent desert, its vicious animals and the gallons of blood just as overwhelmingly," Heyvaert recalls. "There was no attempt for realism or subtlety." For the night shoots, the DP used practical lighting as a main source. "When it's not illuminated by a flashlight, a car light or firelight, it's pitch black, unless it's a glow-in-the-dark pink earring!" he adds. The single camera shoot employed an ALEXA MINI with spherical Panavision Primo optics (in the 2.39:1 aspect ratio) and a canon 1000 mm for the binocular and sniper scope shots.
Indie Episodic
America to Me – Steve James, who co-produced, co-edited and directed the beloved feature documentary Hoop Dreams, brings this new documentary series to Sundance, which focuses on Oak Park and River Forest High School, a diverse and high-achieving school outside of James' home base of Chicago. The filmmaker digs deep into the experiences of black students, sparking candid conversations about what has succeeded and what has failed in our education system. Local 600 member Bing Liu, who shot and directed the feature documentary Minding the Gap (also debuting at Sundance) was one of four cinematographers on the 10-part series, which will premiere on the STARZ Network.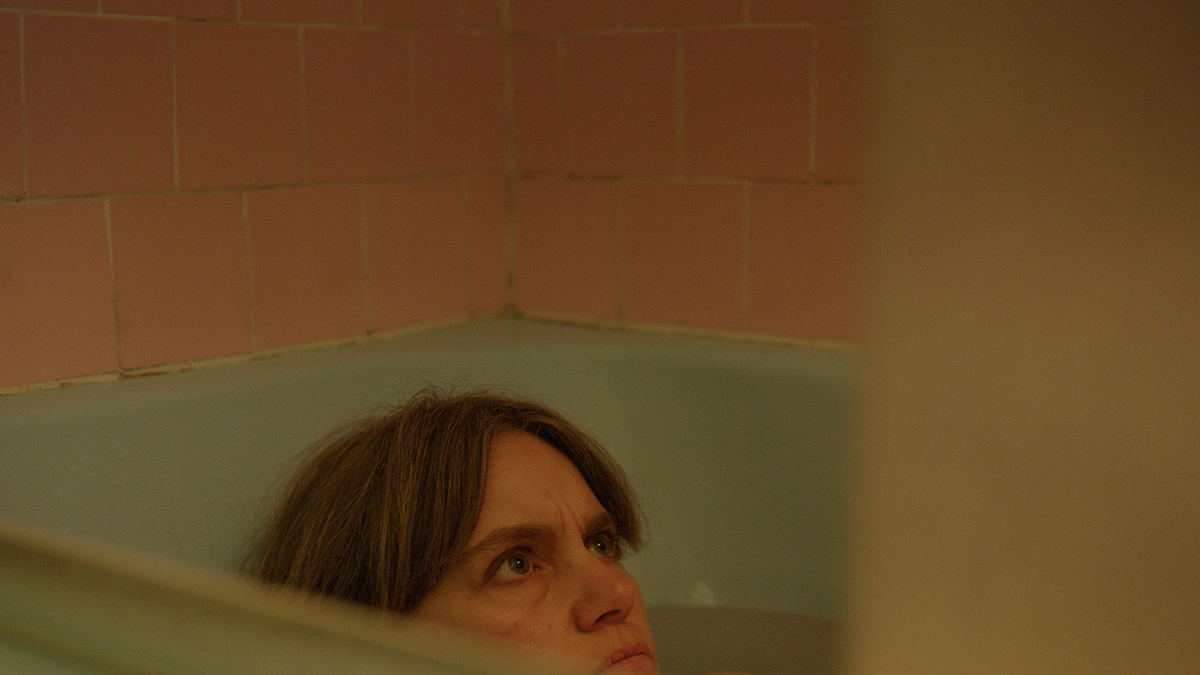 Cherries ­– Ava Berkofsky (ICG September 2017, Insecure) shot and operated this pilot episode for writer/director Diaz Jacobs about two sisters who are forced to come together after a long separation. When the man that once got between them reappears, a triangle emerges and they find themselves in a similar place as they were years before: suffocating, infuriating, and incredibly familiar. Berkofsky used an Arri Amira with Panavision Ultra Speed lenses. "We shot the piece in a single house, which was made bare and white and made sense for our main characters," Berkofsky relates. "So anytime we introduced any color in lighting or production design, it popped. My camera team [1st AC Yoshi Kinoshita and 2nd AC John Roney] were ninjas in the small spaces we had!"
Franchesca – Nadine Martinez lensed this indie pilot for director Kaitlin Fontana about comedian Franchesca Ramsey, who finds communion and culture in a short-form series that explores beauty and fashion in the digital age. The pilot episode finds Franchesca escaping ubiquitous Internet trolls as she spends the day with her friend, Michelle Buteau, getting an ornate Japanese gel manicure. Martinez, who was joined by (B-camera operator and ICG member Diana Matos) says the project was the first time she ever worked on a crew almost fully staffed by women in every single department, and "due to national politics and conversations, there was something energizing about that!" However the team only had one day to shoot, between two different locations, "so I couldn't get too elaborate with my lighting due to schedule and crew size," Martinez adds. "I took what already existed in our practical locations and dance our light sources around to maintain consistency for our tighter shots, while bringing in eye lights for closeups. Caitlin, Franchesca and Michelle all have backgrounds in improv and sketch comedy so I knew it was important to provide them with a certain degree of flexibility." The DP describes shooting in a nail saloon as especially difficult. "Our director wanted this scene handheld to allow more space for improv between the two actors," Martinez continues. "We gave Franchesca and Michelle a few specific actions and beats to nail, then let them riff as they got their nails done in real time while they had an open dialogue as friends and colleagues about specific topics. It almost felt like we were filming a documentary even though we had control over the space."
Halfway There – Veteran TV director/producer Rick Rosenthal (supervising producer on Seasons 1 through 3 of the Emmy-winning Amazon series Transparent) directed this pilot about a recovering addict, Jimmy Bishop, who finds his sober living facility teetering on the edge of bankruptcy. Jimmy is forced to take in his wealthy, alcoholic mother as a client, and her arrival unleashes every other problem he has struggled his whole life to contain. Shot by Rick's son, Noah M. Rosenthal, who says this was his fourth collaboration with his father directing (most recently Drones), and first with Matthew Lillard as an actor, "who I had previously worked with shooting his directorial debut (Fat Kid Rules the World)," Noah shares.
"We shot at a closed down youth mental hospital for the sober living facility in Los Angeles, with the added twist of shooting much of the episode during some serious torrential downpours," Noah adds. "Gaffer David Hayball and Key Grip Eddie Apodaca braved the elements with their crew and equipment on the outside, while the camera team and cast got to stay relatively dry and comfortable. With a large cast, small crew and tight schedule we tried to speed things up where we could using battery operated Creamsource LED Panels as interior units for our long day scenes." While mostly a single camera shoot anchored by 1st AC Jonathan Helms, Rosenthal was joined by a fellow AFI Alumnus and longtime collaborator Edd Lukas, who operated B-camera and headed up the Underwater Unit. "Matt Laroche and the ever elusive Mark Legaspi came in to pinch-hit as B-camera 1st ACs without missing a mark," Noah says.
High and Mighty – Martim Vian shot this pilot about Chelo Chavez, who is urged by his girlfriend, Angie, to get his stoned-out, drunken, jobless life together. After emerging unscathed from multiple gunshots delivered by a mysterious man in a flower truck, Chelo discovers he has superhuman powers – but only when he's drunk or high! With the help of his friends in the 'hood, Chelo embarks on a mission to test his new abilities and uncover his own origin story. Vian says he and director Carlos López Estrada, whose feature debut, Blindspotting, premieres in the U.S. Dramatic Competition this year, wanted to visually bridge the gritty world of L.A. street gangs with a "more stylized and designed world" where a superhero can come to life.
"Carlos's background in music-videos meant we could move fast and get lots of coverage during our short 18-day schedule — essential to tell the story with the rhythm and pace that he was after," Vian recounts. "Given all the visual and practical effects, stunt work, night exteriors, and sheer number of locations involved, it meant that I had to light fast and always be shooting. Production Designer Tyler Jensen and his crew were fantastic in providing lots of practical lighting that Gaffer Will Elder and Key Grip Rich Robles could build from quickly. At the same time, since we were shooting anamorphic with Hawk-Cs, I tried to be at around a 4.0/5.6 for most of the show, even for night scenes, which was obviously a big challenge at this scale."
Vian says the Guild crew played an instrumental role in keeping with the fast moving train. "First AC Jefri Meintjes, whom I've been working with for more than three years, always gets the job done perfectly, no matter the conditions. Knowing I have his expertise on the camera department allows me to focus on lighting and other aspects of the job," Vian states. Also on the team was 2nd AC Koko Lee, DIT Skylar V. Smith and a rotating crew of operators that included position: Jeff Powers, Amanda Treyz, Edd Lukas, and Chris Hamilton, with DP Graham Futerfas on the Mōvi. Additional 1st ACs included Danna Rogers and Josh Coffin, and additional 2nd ACs Karson Holbrook and Sean Goode.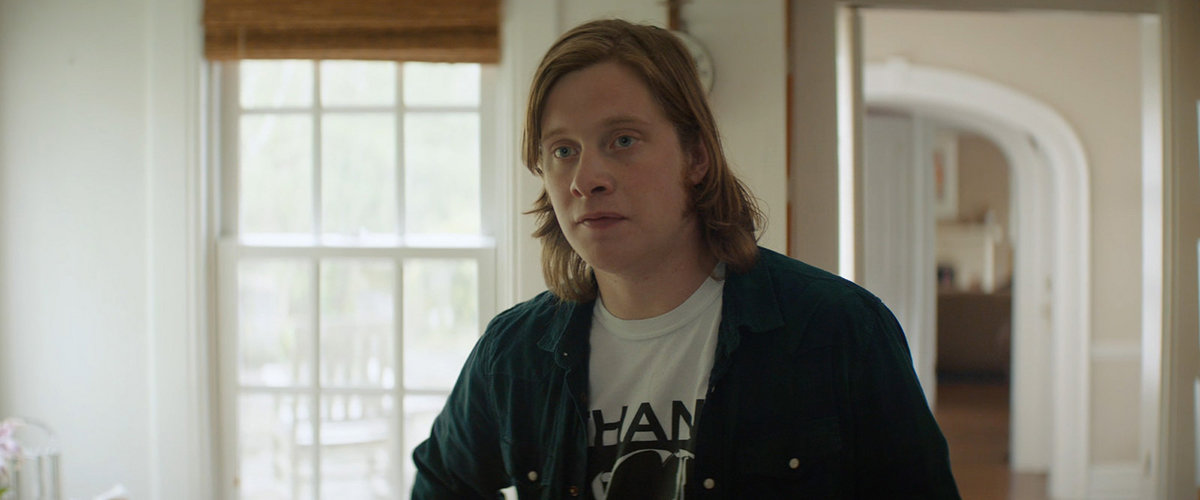 Paint – The second Sundance collaboration between cinematographer Sam Chase and director Michael Walker tells the story of three Brooklyn artists, all struggling to make it in the New York gallery scene. Poor decisions and mayhem ensue. Chase notes that, "although the story is set in the present, Mike and I really wanted to create a New York that was more mid 80's through the 90's in its tone than the somewhat cleaner version that New York has become. We wanted it gritty and punky, but without feeling nostalgic or forced." Chase also wanted to provide the director with a shooting environment that was conducive to freedom in the performances and maximized roll time on a very tight schedule and budget while still delivering imagery that could stand up to a piece that's wholly about a group of visual artists. "We were inspired by reportage photography of artists and musicians in the New York scene during the 1980's, particularly Nan Goldin's brilliant work," Chase continues. Shot on ALEXA with Panavision G-Series lenses as well as a PL-adapted Black Magic Pocket Cam with Zeiss Super 16-mm Super Speeds. Guild members included AC Megaera Stephens and DIT Guillermo Tuñon.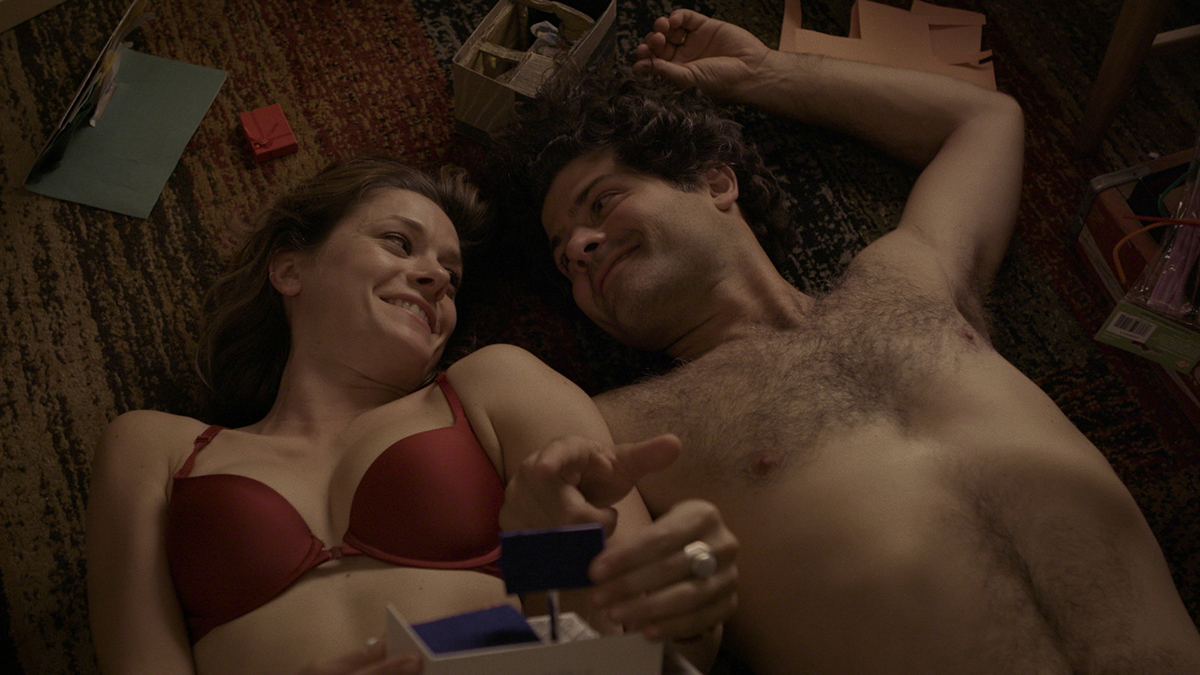 The Adulterers – Two co-workers engaged in an extramarital affair discover an unexpected but limited intimacy, unlocking a secret world where creativity and freedom can blossom. How long can they sustain this fleeting magic in the shadow of reality? Series writers and creators Tonya Glanz and Chris Roberti also serve as lead actors. DP Zak Schamberg (ICG January 2018, School Daze) who was the only Guild member on the project, worked with Gaffer Derek Sexton Horani one day and Gaffer Ty Ebata the other, and that was it! Schamberg says working as a crew of two, "was a humbling experience, but it's also fun and somewhat liberating." They shot the majority of the episodes over two days in a friend's apartment that had strong natural light. "We blocked according to the time of day, going for the most naturalistic look," Schamberg adds. "For budgetary reasons, we were also dependent on deals from friends who owned gear, which meant shooting on a combination of Canon C300, Sony FS7, Canon still lenses, and Angenieux lightweight zooms. It all matches enough for my taste; especially since every episode is supposed to have a slightly different feel. We lit almost exclusively with LiteMats." Schamberg notes that he met Glanz and Roberti while working on the then-web series (now HBO series) High Maintenance several years ago, which, he says, "started on a similar scale as The Adulterers. They are very different shows, but there is a full-circle quality to premiering a web series at Sundance all these years later."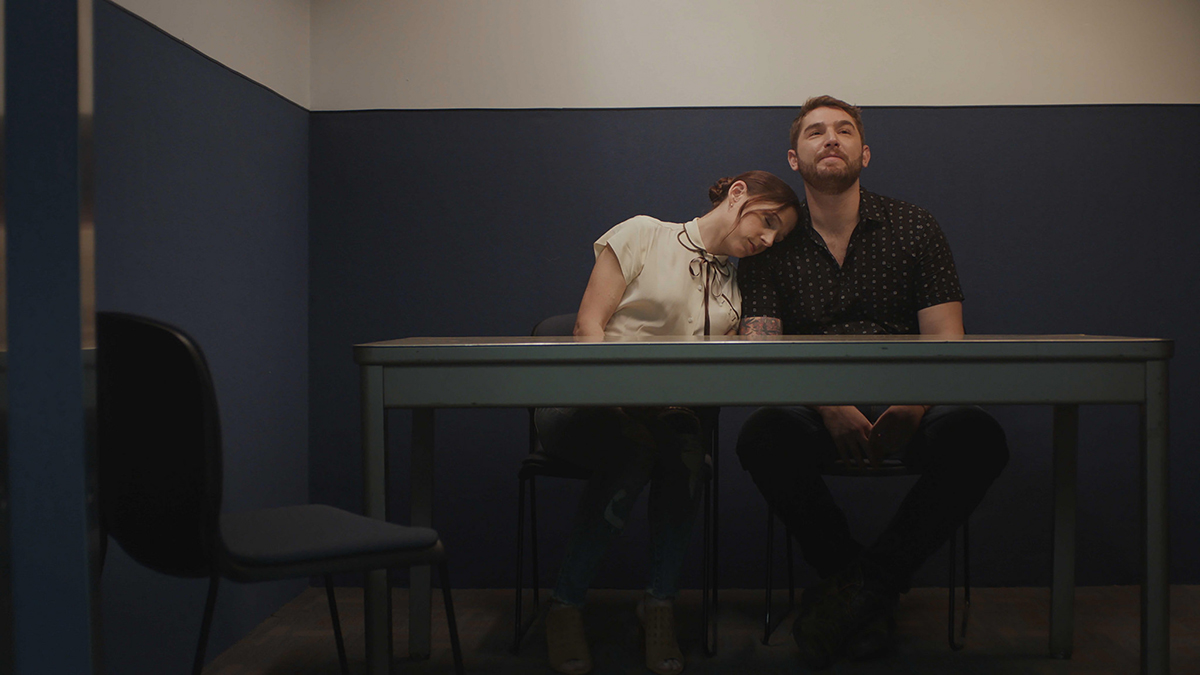 This Close – Best friends Kate and Michael (Shoshanna Stern and Josh Feldman) who are deaf, try to balance their personal and professional lives. Kate is newly engaged and struggles to grow at work, while Michael battles self-destructive writer's block after having his heart broken. As they tackle their own issues, their friendship is put to the test. Shot by Bruce Thierry Cheung (with additional cinematography from B-camera operator Judy Phu), who notes that he and director Andrew Ahn wanted to use cinematography to craft an emotional space in between each character. "We also thought a lot about form and architecture and how Josh and Shoshannah could be framed by the environment around them," Cheung notes. The DP often shot with expressive two shots to fully capture the rhythm and emotion of sign language. "We always wanted to show the pairing of hand gestures and facial expressions in signing," he adds. "Gaffer Chad Dougherty and I sought to light environmentally to give the director and the actors the space to 'discover' on-set. We played with dynamics of light – bright areas and dark areas within the same frame to mirror the emotions of the script." Cheung used an ALEXA MINI and Super Baltar package from Panavision Hollywood with 1st AC Cameron Owen joining him as the other Guild member on the crew.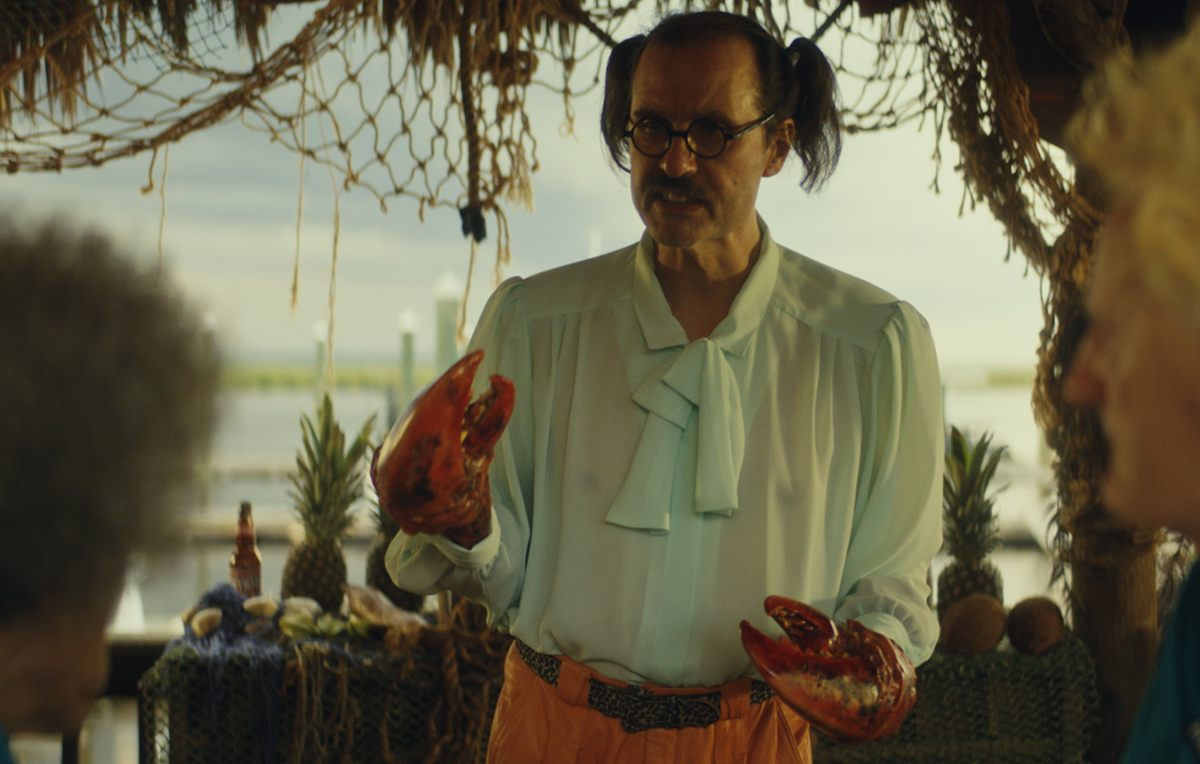 Tropical Cop Tales – Another entry from Sundance alumnus Jim Hosking about two burned-out city cops, Keymarion "Primetime" Weeyums and Demetrius "Meechie" Franks, who relocate to a tropical paradise for a relaxing twilight end to their careers, which ends up being the most vicious, menacing place on earth. DP Martin Tedin describes the project as "pretty crazy," shooting 6 to 7 pages a day with a lot of special effects. "We used Zeiss Master anamorphic back and front flare elements, a little diffusion and some chocolate," he adds. "We had two cameras – one handheld and one on Steadicam. We had to keep the lighting simple to get through the days. The art department and wardrobe did some great stuff, which made our lives easier." The Guild crew included A-camera operator John Lehman, A-camera 1st AC Chris Larsen, A-camera 2nd AC Brock Byrd, B-camera operator Stephen Thompson, B-camera 1st AC Jessica Hershatter, B-camera 2nd AC Kane Pearson and Loader Alex Talley.
Shorts
Aria – Set in present-day Athens and centered around a seventeen-year-old girl who is working at a kebab place and waiting for a driving lesson from her father. Instead he leaves her in charge of an unknown immigrant girl with whom she will ultimately spend her day and learn about her father and herself. Federico Cesca shot the project on ALEXA, with Ultra Primes.
Blue Christmas – Cinematographer Robbie Ryan was behind the camera for this entry from Scottish director Charlotte "Charlie" Wells, about a debt collector who, on Christmas Eve in 1968 in a Scottish coastal town, goes to work to avoid confronting his wife's worsening psychosis at home.

Don't Be A Hero ­– Drew Daniels shot this film about a lonely woman in a small town who gets her thrills by robbing banks on the side. Working with fellow Guild members Troy Dickerson and Michael McLure (1st AC's) and Joe Rosenblit (2nd AC), Daniels shot spherical with PV standard Primes to capture "the mundane world of her day job and her crappy relationship with her boyfriend. We shot anamorphic C-series lenses for the sexier bank-robbing escapist life that she leads on the side." Lighting was kept simple and practically motivated, though, as Daniels adds, "it was edited for contrast and sexiness, in line with the story arc of the character. We mixed dolly and static for the bank robbing/romantic sections of the film and handheld for the mundane, reality-based sections. The film is a stylistic medley, and I really feel it reflects [director] Pete Lee's personality quirks and his vision of the world."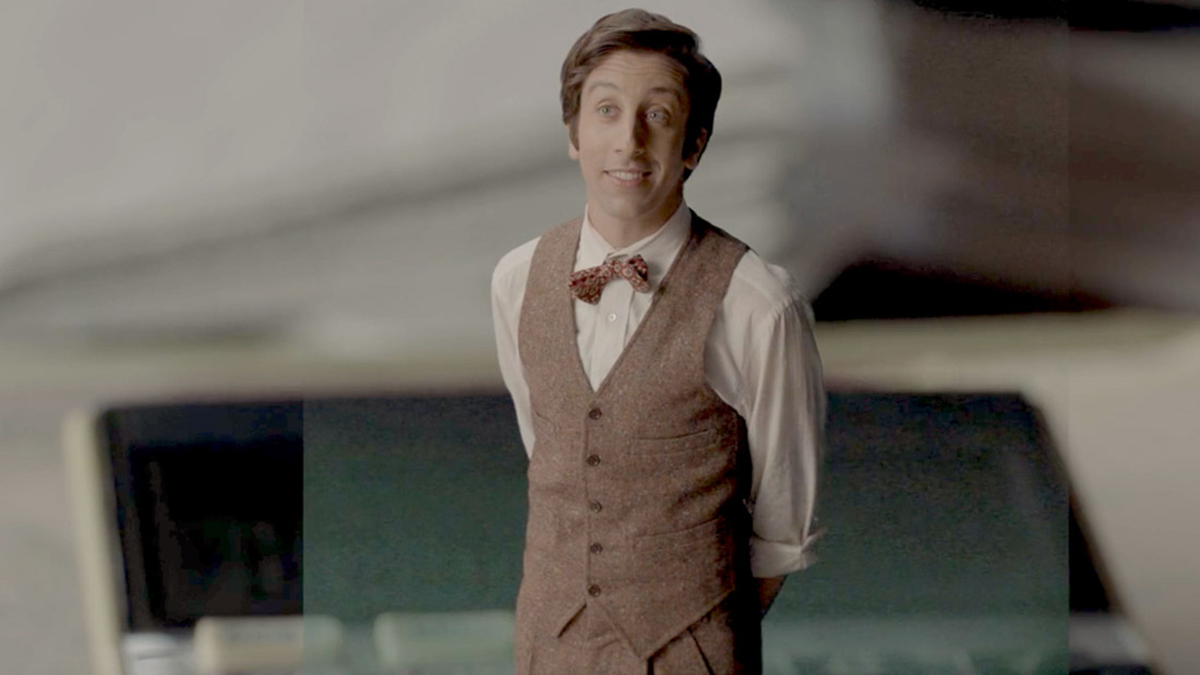 End of the Line – From Academy Award-nominated filmmaker Jessica Sanders, whose film After Innocence won the Sundance Special Jury Prize, comes this story about a lonely man who goes to a pet store and buys a tiny man in a cage. Guild DP Brett Pawlak (The Glass Castle, This Is Us) was behind the camera.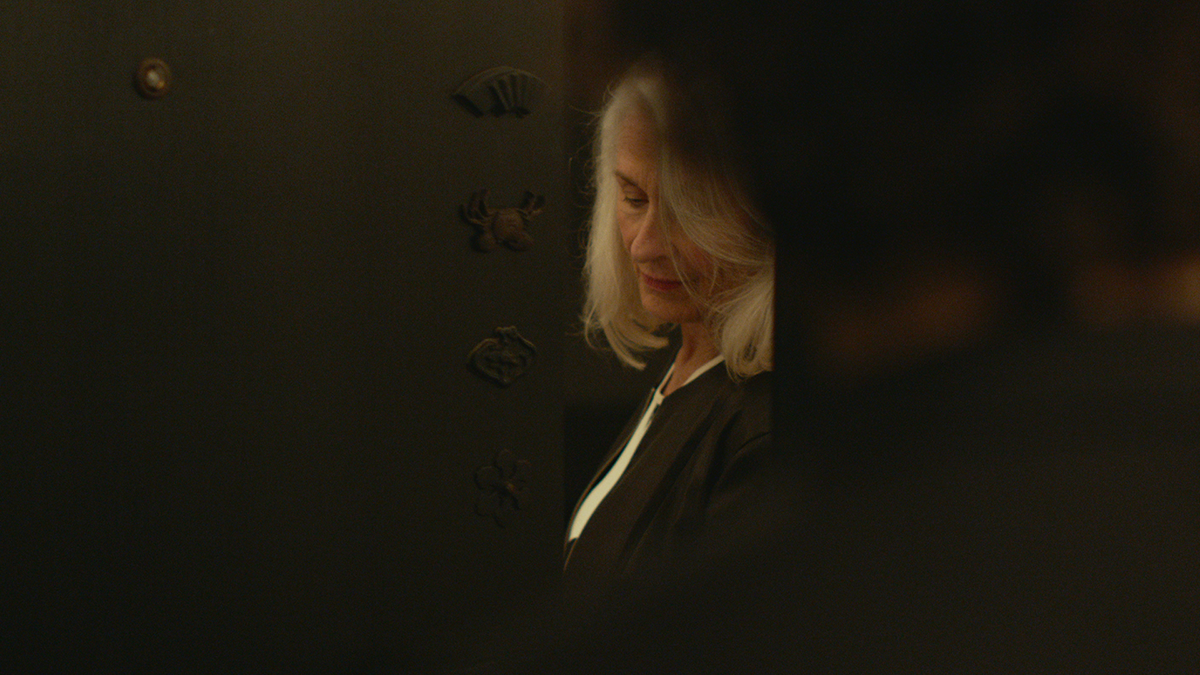 Eve – Transparent DP James Frohna shot this film – written, directed and starring the 74-year-old widow of Leonard Nimoy, Susan Bay Nimoy – who reflects in her Sundance director's statement about the evolution of the project. "One fateful night at a dinner party, I sat between Jim Frohna and his wife, producer Diana Kunce, and we started to talk about my script and the importance of stories about women – two days later we were in pre-production!" Nimoy, a former actress, producer and TV director, says filmmaking is so much different than it was 30 years ago. "Digital technology allows filmmakers to work more intuitively, organically and intimately because the camera gives the actors freedom and space and the possibility of improvising in the moment," she adds. "[The project's DP] Jim Frohna was an artist in motion and an inspiration to me. We shot Eve in four days."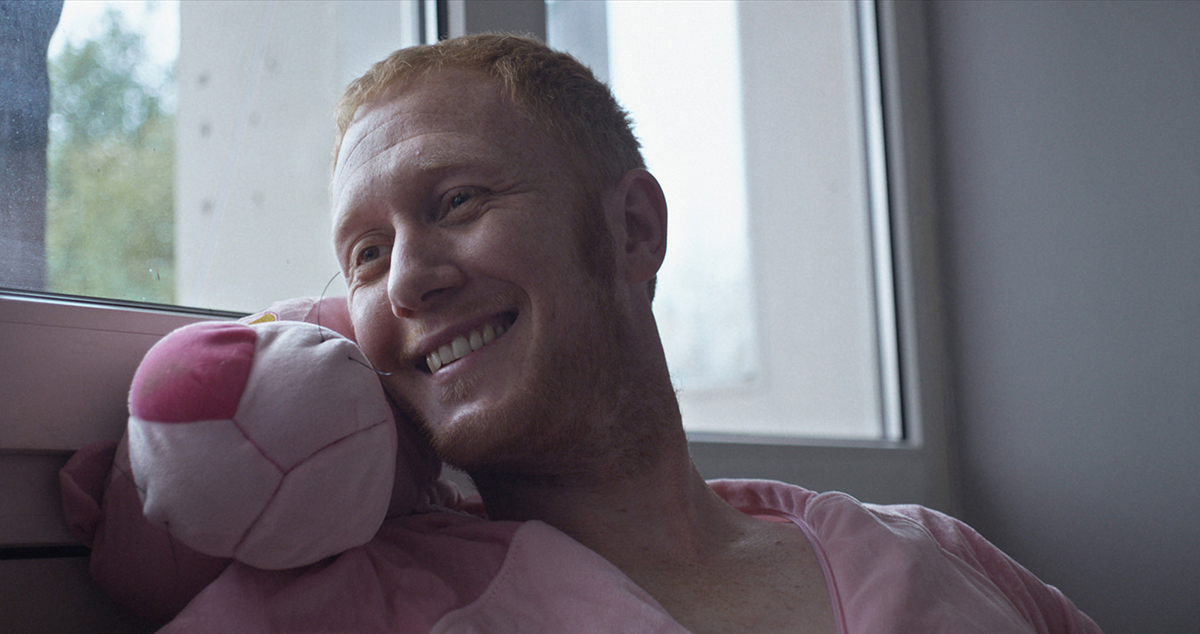 Garfield ­– Guild DP Todd Banhazl shot this film about a woman who wakes up in a strange place, with a strange guy. As she pieces together how she got there, she realizes that the reasons may be bigger than just the night before. Banhazl shot digitally with ALEXA and with Cooke s4s. He says he and director Georgi Banks-Davies wanted a soft, natural-looking image to contrast with the kinetic and experiential handheld-style camerawork. "Most of the film takes place in a small London flat with large windows on one side," Banhazl describes. "The Cookes provided the right balance of soft blacks and lovely skin tones, while holding contrast when shooting into bright windows. We wanted a stark, uncomfortable atmosphere for the two characters to deal with. Georgi described the visual intention as, 'When you wake up with someone you just met the night before, and you're still drunk and everything is buzzing.'" Banhazl used cooler white light to accentuate the differences between the characters' skin tones, "which has a lot of narrative significance in our film," he continues. "The biggest challenge was managing the changing sunlight coming through the windows while shooting 360 degrees on set. We were a few floors up in the apartment building, and we had no money for rigging outside the windows. The workflow was such that we allowed the actors to try alternative ideas as well as letting the camera discover new things from take to take. My main objective was to put myself and the camera in the emotional and visceral experience of these two characters waking up after a possible one-night stand."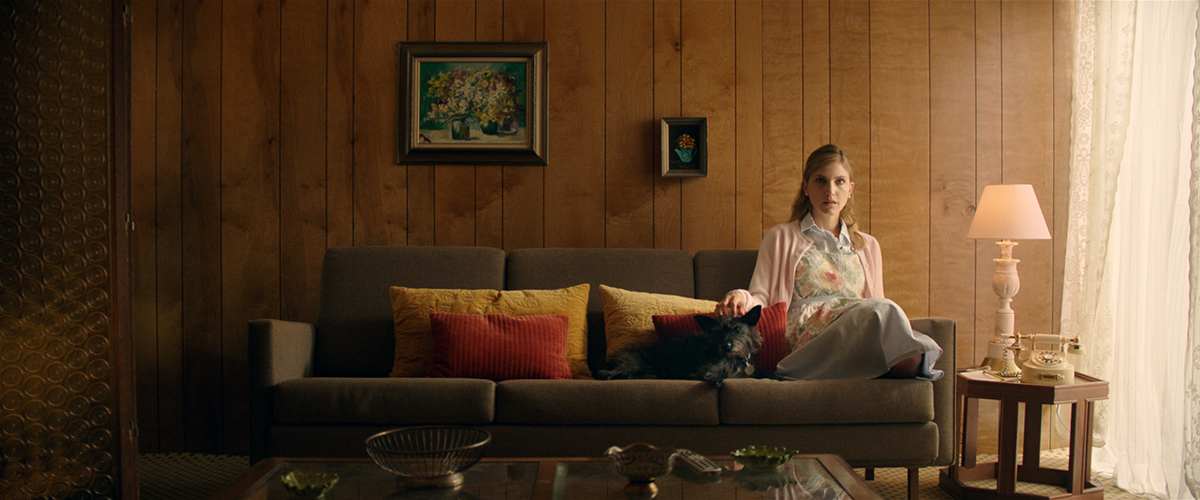 Home Shopper –Cinematographer Kai Saul teamed with first-time director and Academy Award Nominee, actor Dev Patel, to bring this twisted story of revenge to life. Penny (Sophie Kargman) is trapped in a loveless marriage and spends her days under the spell of the Home Shopping Channel (hosted by Armie Hammer). When her marriage takes a turn for the worse, the channel proves to be her saving grace – or perhaps it was the origin of her problems all along. Saul used an ALEXA XT with vintage Panavision Super Speeds and underexposed the digital negative to create an organic but slightly murky feel. "The meticulously staged photography of Gregory Crewdson and the haunting narrative paintings of Goran Djurovic were references Dev and I visited often," Saul observes. "When crafting our shots, we only moved the camera if it was absolutely motivated, and much of the film plays out exclusively in wides and/or close-ups to create an uncomfortable level of tension."

Men Don't Whisper –The second short lensed by Drew Daniels at Sundance this year was co-written/-directed by and co-starring Charles Rogers and Jordan Firstman, about a gay couple who try to prove their masculinity to one another by sleeping with women at a sales convention. Daniels notes that "the first thing the directors told me was that they wanted the film to have a 'sophisticated look.' This, and the idea of framing the two men together in a two-shot for much of the story, led me to shoot anamorphic with Primos, C-Series and a T-series zoom from Panavision." Daniels, working with Guild AC Keith Jones, shot roughly 22 pages in two days, and needed to keep the lighting very simple. "I used skirted China balls and covered wagons that I made myself and had a small crew consisting of only a key grip and gaffer," he reflects. "We shot entirely locked off or on a doorway dolly and kept the coverage very simple, sometimes throwing in a subjective zoom to keep it fun."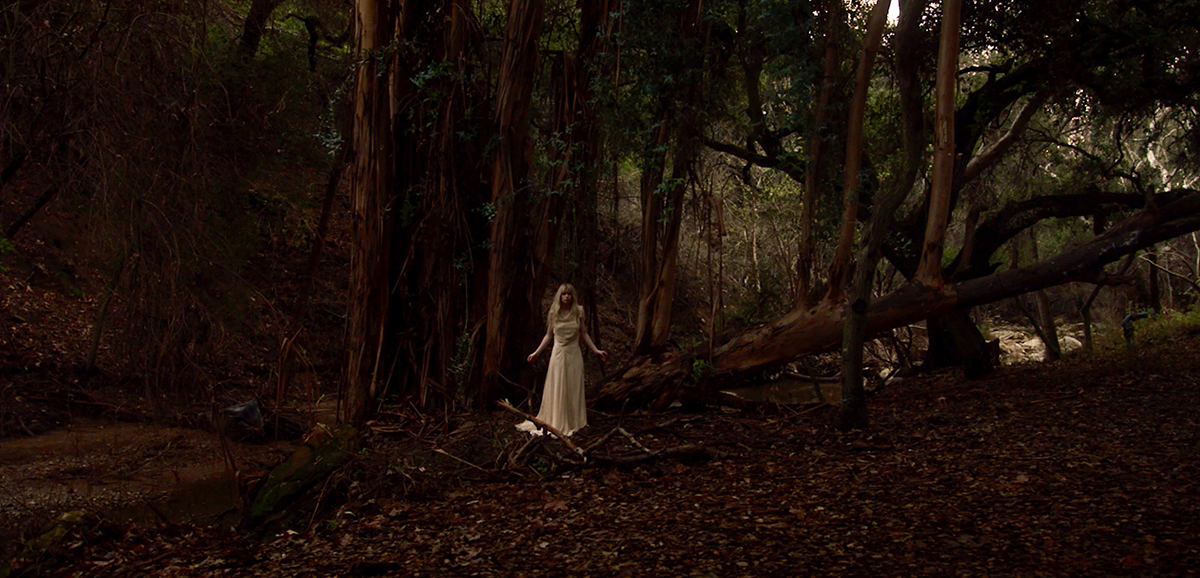 The Blazing World – Ed Wu shot this short for the Midnight Shorts section about a woman plagued with dreams of a strange world since she was a little girl. After a mysterious man with a map visits her one night, she decides to give in to the incessant calls of the landscape that haunts her dreams. Wu describes the film as a "very fun project" visually to take on. "It has a weirdly surreal and evocative tone to it," he states. "To bring this out, I knew I wanted to push the limits in the colors of the film, and experiment with ideas that I normally wouldn't. I decided to go very soft with a Lowcon 1 filter to bloom the highlights and lift the shadows. Also, as a split second decision while on-set, I cut a piece of light pink lighting gel and put it in front of the camera, which I later pushed more in post." Wu says yet another last-minute decision was to put a prism filter (Fractal Filters), which created a Kaleidoscope vision to one of the shots. "On top of the filters, I knew I wanted to throw give a back feel to a slow 1970's zoom, close-up to wide shot, to enhance the eeriness of the piece," he concludes.
Special Events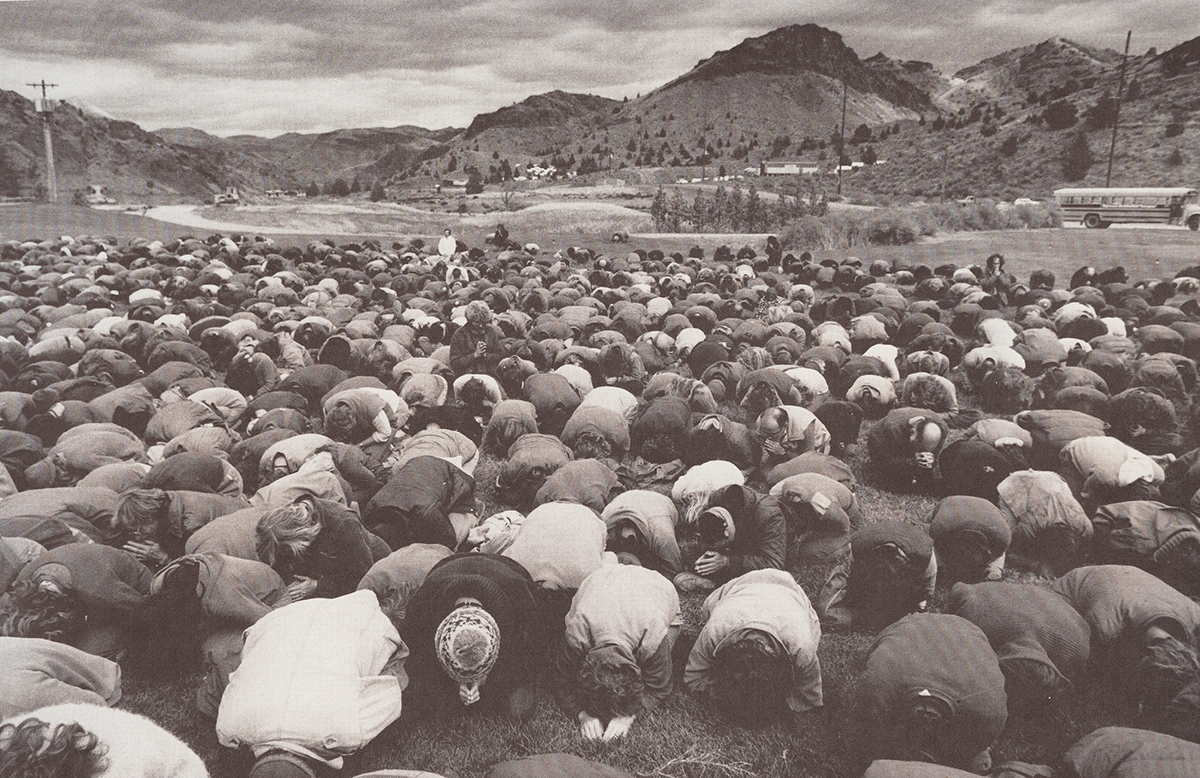 Wild, Wild Country – Another project from Guild DP Adam Stone at Sundance 2018 is this six-part docu-series recounts the amazing true story of a fallen religious movement. In 1981, a group of disciples of an extremely wealthy guru named Bhagwan Rajneesh appear in the small, conservative Oregon town of Antelope, dressed in all red and with portraits of their leader hanging from their necks. They proceed to spend more than $125 million to build Rajneeshpuram, a 64,000-acre utopia, complete with a hospital, schools, restaurants, a shopping mall, and their own airport. The spokesperson for the movement is Ma Anand Sheela, a fearless disciple whose belief in the principles of Rajneesh are only outweighed by her feisty spirit. In order to stack the results of county elections in their favor, the Rajneesh bus thousands of homeless people onto the ranch. When these new recruits are denied voting rights by the state, Rajneesh leaders surreptitiously infect local restaurants with salmonella, resulting in the largest biochemical terrorist attack on U.S. soil.
Cinematography-Focused Events at Sundance 2018
Canon Creative Studio 2018
Canon U.S.A. is returning as a Sustaining Sponsor to the 2018 Sundance Film Festival, celebrating filmmakers working behind the camera at the Canon Creative Studio, located at 592 Main Street. The Canon Creative Studio will be open from January 19-22, from 11a.m. – 7p.m.  The lounge will feature a touch and try area stocked with all of Canon's cinema cameras and lenses.
Canon is also pleased to welcome back Salt Lake City local photographer Michael Ori, to shoot professional headshots of creative studio guests with the Canon EOS 5D Mark IV.  Canon will provide guests with an 8" x 10" physical copy of Ori's portraits, printed on-site with the Canon imagePROGRAF PRO-1000 Professional Inkjet Printer, as well as a high resolution digital copy. As part of Canon's second consecutive collaboration with IMDbPro, IMDbPro Members can instantly upload their portraits to their profiles.
Daily programming at the Canon Creative Studio will include panel discussions from festival filmmakers on topics such as: shooting cinematic VR on Canon's 4.5 million ISO ME20F-SH camera, lens choice, and documentary cinematography. Canon will also feature a round table-style conversation with a group of filmmakers who are cinematographers first, women second. These panels will be streamed via Facebook Live to media sponsor American Cinematographer's Facebook page, so aspiring and established cinematographers alike who can't make it to Park City this year can watch from home during or after the panel discussions take place.
On Monday, January 22, Canon will present an educational workshop from cinematographer Shana Hagan (Generation Wealth) and Canon's Loren Simons, called "Backpack Filmmaking with the EOS C200."  Attendees will have the opportunity to learn about the EOS C200's Cinema RAW Light workflow.
On Friday, January 19, Saturday January 20, and Monday, January 22, the Canon Creative Studio will feature new programming, our networking Magic Hours, co-hosted by IMDbPro, the AFI Conservatory, and VER.
For the sixth consecutive year, Canon will celebrate cinematographers, directors, editors, producers, and crew to the invite-only Raise Your Glass To Cinematography party.
The Canon Creative Studio is an invite only lounge.  To request entry to the Canon Creative Studio, please visit: https://canonsff18.splashthat.com/.
ZEISS Celebration of Cinematography-Lounge Party
Cinematographers! Come celebrate the art of moviemaking with ZEISS during Sundance this year. We'll be hosting a Cinematographer's lounge at Downstairs on Main Street in Park City, UT on Tuesday, January 23rd. Stop by between 9a.m. and 4:30p.m. to warm up, grab a bite, have a drink, and learn about the latest in Zeiss Cinema lenses.
At 5pm, we'll be hosting a talkback session with special guests. Come hear how Zeiss provides real-world solutions for your biggest artistic challenges.
AND! Stop by during the day and pick up a pass for you (and a guest) to our end-of-day party, hosted by Zeiss and Kalkutta! Come relax, refresh and refocus at Downstairs with Snehal Patel, Richard Schleuning, Tony Wisniewski and the rest of the ZEISS crew. You won't want to miss this Celebration of Cinematography!
Register now to reserve your spot. A link to your IMDB credits is required to request an invitation. Registration does not guarantee an invite.
January 23, 2018
Cinematographer's Lounge
9:am – 4:30p.m.
Cinematography Panel
5p.m. – 7p.m.
Invite Only Party
9p.m. – 1a.m.