Despite a global pandemic tearing the film festival circuit apart, Sundance 2021 (and Local 600 Sundance filmmakers) stay relevant – and entertaining – with a dynamic slate of new independent content.
by David Geffner / Photos Courtesy of Sundance Institute Unless Otherwise Noted
---
When the film world spun off its axis in March 2020, due to the first global pandemic in more than a century, not only did film and TV sets go dark, but the many film festivals around the world that support Local 600-created content came to a grinding halt. That meant festival planners, even as far out as Sundance 2021, more than nine months away, had to consider alternative plans to keep the independent film community connected.
The Sundance Institute, the umbrella organization that hosts the center of the independent film world every year in Park City, UT, responded immediately. Led by Executive Director Keri Putnam; Founding Director, Feature Film Program Michelle Satter; and incoming Sundance Film Festival Director Tabitha Jackson; the organization created a $1 million emergency relief fund to support Sundance Institute-curated artists and the wider community of independent artists (deployed in conjunction with Sundance nonprofit partner organizations). As the Institute's press release, dated just one month after COVID-19 began its deadly journey, stated: "When history looks back, this will either be the moment when we invested in artists, making it possible to turn what we're feeling during these scary and surreal times into powerful and lasting, creative work – or it will be the moment we lost a generation of art and artists because we failed to support them when and how they most needed it."
Flash-forward nearly a year, and while many Local 600 members have returned to COVID-19-safe sets, live event gatherings haven't fared as well; to hang onto a new generation of independent filmmakers, Sundance 2021 was reimagined for a virtual audience. This year's festival, which runs from January 28 to February 3 and is centered around an online platform, was teased late last year in this trailer. Of course, ICG Magazine will deeply miss the benefits of being in Park City (not the least of which has been our annual Snowdance party – the 2020 event had nearly 200 ICG members, colleagues, vendors, and industry friends gather on Main Street to swap indie production stories and mentor new Local 600 members (as well as those eager to become IATSE craft persons). And while there's no doubt the number of films (and filmmakers) has been scaled back at Sundance 2021, one read of the listing below confirms the quality has not been compromised.
Sundance graduates, like Directors of Photography Bobby Bukowski (Land), Paula Huidobro (CODA), Sam Levy (Mayday), and Eduard Grau (Passing), are all back in force, with each Guild member presenting work that may well be the most adventurous of their careers. On the other side of the spectrum are new-to-Local 600 members like Ryan Jackson-Healy (only one year removed from AFI's graduate film program), presenting the micro-budget Premieres-section film Mass; and Nanu Segal, whose Premieres-section film Marvelous and the Black Hole daringly jumps between anamorphic and spherical lensing to visualize its narrator's unique story.
Other Guild filmmakers, including Frank Barrera (Together Together), Jake Polonsky (The Sparks Brothers), and PJ López, SPC (Rita Moreno: Just a Girl Who Decided to Go For It), who are all having their first Sundance premieres, offer further proof that festival organizers siphoned off the cream of the 2021 independent film crop, despite the virtual screening mandate. Polonsky (who shot his Premieres-section documentary for Edgar Wright – ICG Magazine June 2017) says that while nothing can replace an in-person experience, he's still "thrilled" to be making his Sundance debut with a film so close to his heart. The Puerto Rico-based López calls it an "honor" to be selected by Sundance (virtual or otherwise). "I'm a second-generation cinematographer, so on a personal – and collective – level, I understand the sacrifice and dedication of those who love Puerto Rican cinema have made. It's an incredible honor to be here, with this film."
(Note: this article was compiled with information supplied by Local 600 members before the start of the festival. We are not responsible for the omission of films and crewmember names not provided to www.icgmagazine.com by posting date.)
U.S. Dramatic Competition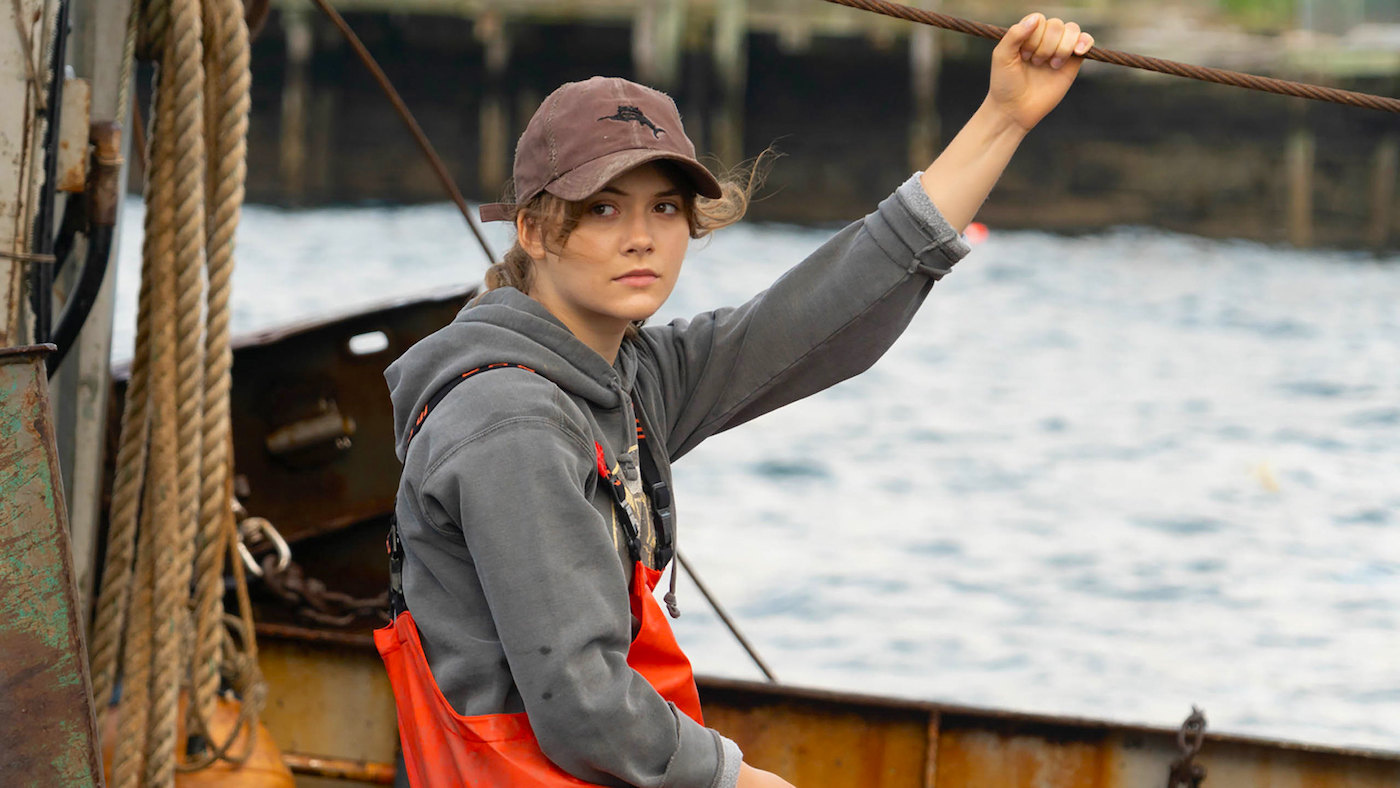 CODA – Director/Screenwriter Siân Heder returns to Sundance, working once again with Director of Photography Paula Huidobro, who shot Heder's Sundance entry Tallulah. The story centers on Ruby, who is the only hearing person in her deaf family, aka a CODA – child of deaf adults. When the family's fishing business is threatened, Ruby finds herself torn between pursuing her love of music and her fear of abandoning her parents. Oscar-winner Marlee Matlin stars and produces. Local 600 crewmembers in the project included A-Camera Operator/Steadicam Alec Jarnigan, A-Camera 1st AC Christian Hollyer, A-Camera 2nd AC Chuck Moya, B-Camera Operator Scott Lebeda, B-Camera 1st AC Nolan Ball, B-Camera 2nd AC Felix Giuffrida, DIT Leonard Mazzone, Loader Chris Malenfant, and Unit Still Photographer Seacia Pavao.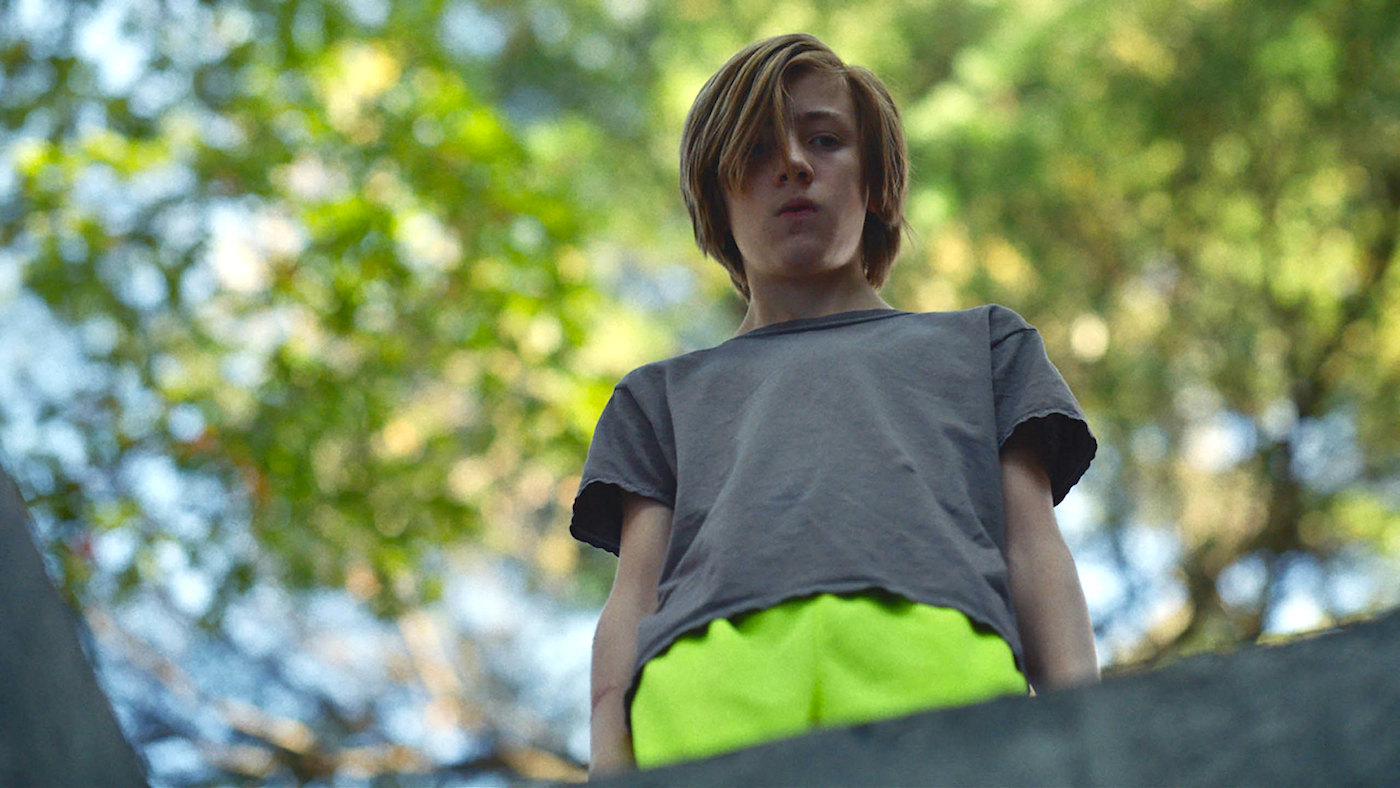 John and the Hole – Local 600 Director of Photography Paul Özgür (making his debut in the Dramatic Competition category) shot this nontraditional coming-of-age story about 13-year-old John (Charlie Shotwell), who, while exploring the neighboring woods, discovers an unfinished bunker – a deep hole in the ground. Seemingly without provocation, John drugs his affluent parents (Michael C. Hall and Jennifer Ehle) and older sister (Taissa Farmiga) and drags their unconscious bodies into the bunker, where he holds them captive. As they anxiously wait for John to free them from the hole, the boy returns home, where he can finally do what he wants. Özgür says he and director Pascual Sisto, a visual artist making his film debut, "were on the same page from the moment we started working together, and it was great to develop the cinematic language together during prep. We tried to reflect John's view on the world through our lensing. We shot ARRI LF [large format] in open gate/ARRI RAW, which would not only give us a more suitable depth of field – either minimum or maximum – but also a square shooting format (1.33.1)," Özgür adds. Production took place in Boston during the fall, which "ended up being a huge challenge as the film was supposed to take place during the summer only," Özgür shares. "We were not fans of the orange leaves, so the joke on the set was, 'Avoid those trees!'" Parts of the bunker were built on stage, "which made me a bit nervous regarding matching the lighting from the exteriors," Özgür says. "But thanks to my fantastic gaffer, Ben Heald [IATSE Local 481], and his crew, we managed to match the lighting seamlessly between the exteriors and the studio shots. My [Boston-based] focus puller, Felix Giuffrida, and his team did an incredible job! Special thanks to [Local 600] AC's Chris Malenfant and Cheyenne Capri for handling the huge amounts of data with our long takes."
Mayday – Sundance veteran Sam Levy (Ladybird, Frances Ha, Wendy and Lucy) shot this feature debut for writer/director Karen Cinorre that follows Ana (Grace Van Patten) through a dreamlike and dangerous land. Ana is part of an army of girls engaged in a never-ending war along a rugged coastline. Though she finds strength in this exhilarating world, Ana comes to realize she's not the killer they want her to be. Levy describes Mayday as "the most intoxicatingly visual script I've ever read. To me it was obvious that Karen had written a masterpiece that I simply had to help bring to fruition," he shares. Levy calls Cinorre's singular cinematic creation "a cinematographer's dream. It's a combination of action, surrealism, and piercing dialogue," he continues. "And producing while simultaneously photographing Mayday has been without question the most exhilarating challenge of my professional life."
On the Count of Three – Director of Photography Marshall Adams, ASC, shot this indie feature (with a full Guild camera team) for Director/Star Jerrod Carmichael that's described as: "Two guns. Two best friends. And a pact to end their lives when the day is done."
Passing – Five-time Camerimage Nominee Eduard Grau lensed this indie feature for Writer/Director Rebecca Hall and Producer Forest Whitaker about two African-American women who "pass" as white and choose to live on opposite sides of the color line in New York City, circa 1929. Based on the novella by Nella Larsen, the film is an exploration of racial and gender identity, performance, obsession, and repression. Grau shot in black and white, 4:3 aspect ratio, using anamorphic LOMO lenses for a painterly quality. "We played with a contrasty, grainy look that plays a role in the narrative of the film, as light and shadows are important in a movie that is about racism, class, and being a woman in 1920s upper-class Harlem," Grau explains. "We created some very frontal frames so the movie could at times feel two-dimensional, only to find the third dimension for an emotional purpose." The full complement of Guild camera members included A-Camera/Steadicam Operator Aaron Brown, A-Camera 1st AC Bayley Sweitzer, A-Camera 2nd AC Rachel Fedorkova, B-Camera Operator Derek Means, B-Camera 1st AC Dj Carroll, B-Camera 2nd AC Cheryn Park, DIT Zack Sainz, Still Photographer Emily Aragones, and Camera Production Assistant Stephanie Bongiovi.
Together Together – Shot by Guild Director of Photography Frank Barrera for Writer/Director Nikole Beckwith, this quirky love story centers on young loner Anna (Patti Harrison), who is hired as the surrogate for Matt (Ed Helms), a single man in his 40s. The two strangers come to realize their unexpected relationship will quickly challenge their perceptions of connection, boundaries, and the particulars of love. Barrera says he wanted the film to have a "soft, warm and inviting quality," so he used Zeiss Super Speeds and Tiffen Black Pro-Mist "to give a timeless feeling to this dramatic comedy," he explains. "It's an intimate film that explores two people and their unlikely friendship. Eighty percent of the film is just the two actors talking to each other, so we took great care to have a consistent yet subtle dynamic that would add a layer of visual interest in support of their performances. Although the film's story takes place in San Francisco, we only shot there for two days. The rest of the film was shot in and around Los Angeles. Barrera's full complement of Local 600 members included A-Camera 1st AC Alex Brunelle, A-Camera 2nd ACs Melissa Kirchhoff and Matt Emmanuel, B-Camera Operators Bobby Lam and Raquel Gallego, B-Camera 1st AC's Benjamin Steen and Tania Espinosa, DIT Wiley Schott, and Unit Still Photographer Tiffany Roohani.
U.S. Documentary Competition
Rita Moreno: Just a Girl Who Decided to Go For It – Guild Director of Photography PJ López, SPC, shot this feature documentary for Director Mariem Pérez Riera about the legendary entertainer, Rita Moreno, who defied both her humble upbringing and relentless racism from others to become one of a select group of artists to win an Emmy, Grammy, Oscar and Tony Award. The Puerto Rican-born and -raised López says that since he was first contacted to shoot the film, he felt honored for so many reasons. "It was a great opportunity to tell a story through my eyes," López describes, "inspired by the glamorous wide screen of [Moreno's] Technicolor era. And it's not just any story, but one about such an important figure of Puerto Rican history – our own Rita Moreno. Rita's life and work were those of transcendence, not just Puerto Rican history, but women in our industry and Latin performers. She refused to be pigeonholed into one-dimensional stereotypes." López was supported by Local 600 1st AC Juli Silver.
Summer Of Soul (…Or, When The Revolution Could Not Be Televised) – Recording star Ahmir-Khalib "Questlove" Thompson directs this documentary, shot by Guild Director of Photography Shawn Peters, about the Harlem Cultural Festival, which took place the same summer as Woodstock's historic music festival, drew some 300,000 people celebrating African American music and culture, and promoted Black pride and unity. The footage from the festival sat in a basement, unseen, for more than 50 years, keeping this incredible event in America's history lost – until now.  DAY ONE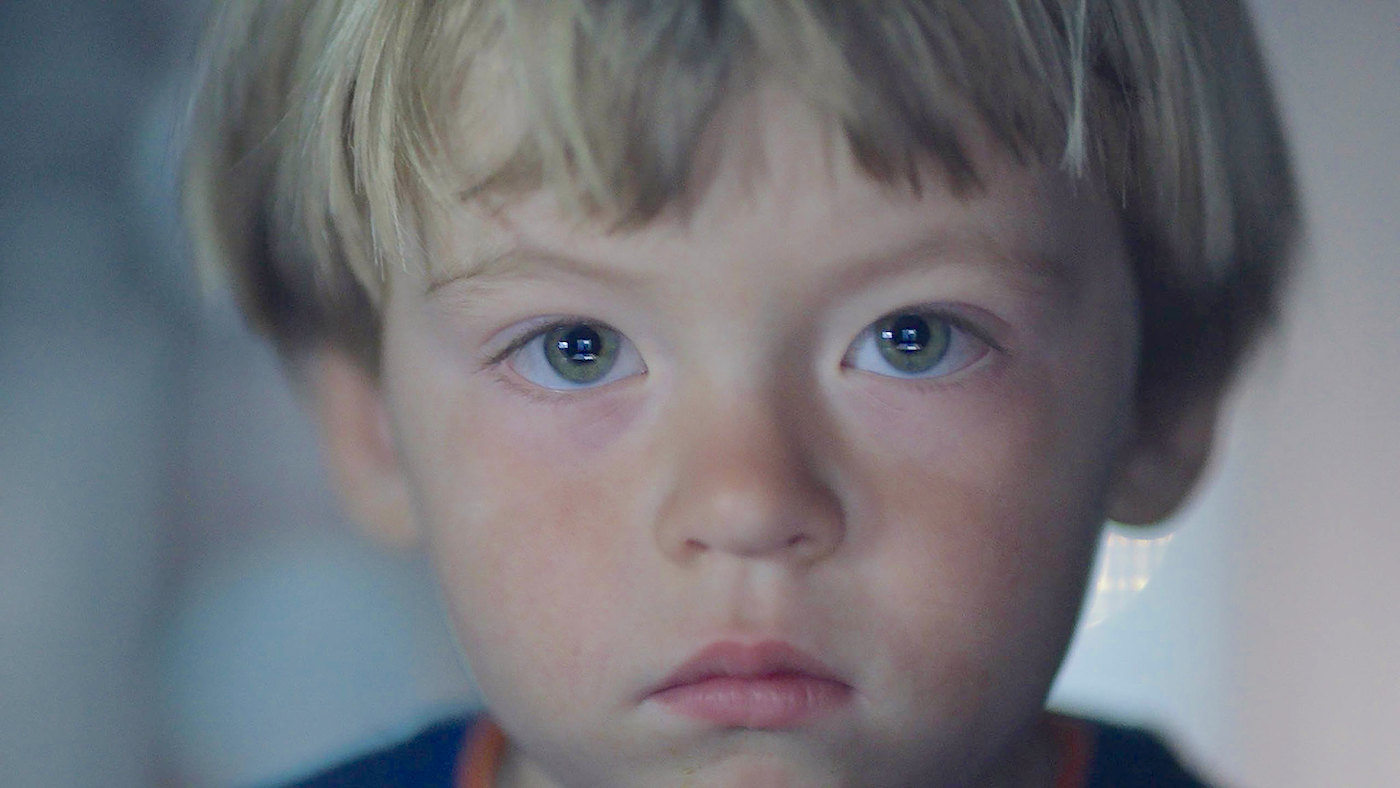 Users – This U.S./Mexico feature, shot by Bennett Cerf for director Natalia Almada, lives in a world between narrative and documentary. Cerf describes it as an "essay film, which presented challenges I have never faced before as a DP. The film aims to question whether technological progress is the same as human progress. Put a different way: What is the effect of surrounding ourselves with devices and screens that compete for our attention and subvert our human connection, and what will be the long-term effects on us as a culture or even a species?" Cerf says Almada wanted the film to be "timeless, so one of our first creative challenges was to figure out how to show the effect of screens on people without showing the screen itself," he continues. "We wanted to photograph the effect of using a phone or computer, but we didn't want to shoot any specific device because the phone or computer you film today will become an anachronism by tomorrow. We decided that we needed to get between the user and the screen. We bought a teleprompter for what we called 'screen portraits' and would have my nephews watch certain movies that were colorful or significant. The teleprompter would allow us to film them looking directly into the screen and the camera while watching the films."
Almada also wanted to follow a rigid set of rules that included no panning, no tilting, no moving of the camera. "I've made my career moving the camera to help emphasize moments and keep up with characters in my narrative and commercial work, so this was a true challenge," Cerf adds. "We wanted a large-format feel as well, and yet, I needed to keep our camera package as small and light as possible because I wasn't sure I'd have an assistant all the time, and I wanted to be able to utilize my gimbal, whether it be the Ronin 2 or the MōviPro." Cerf says a RED GEMINI became an option via Simplemente, the film's sponsor in Mexico. "The GEMINI is lightweight, high resolution, and less noisy than the RED MONSTRO," he details. "I shot at a T1.3 to give us the feel of a larger format, using ARRI Master Primes because they are precise and sharp, and the focus roll-off is organic, with flares that have a pleasing pastel color palette. I knew we would be getting close and intimate with many subjects, and the Master Primes treat faces very well. As a union member since 2003, I'm generally used to working on a big crew, and I love that. However, Natalia is accustomed to shooting her films by herself, so staying small helped her feel more comfortable as a director. Documentary filmmaking is often more about discovery than design, and creative decisions may happen very last minute. Fewer decision-makers can make for a streamlined decision-making process."
NEXT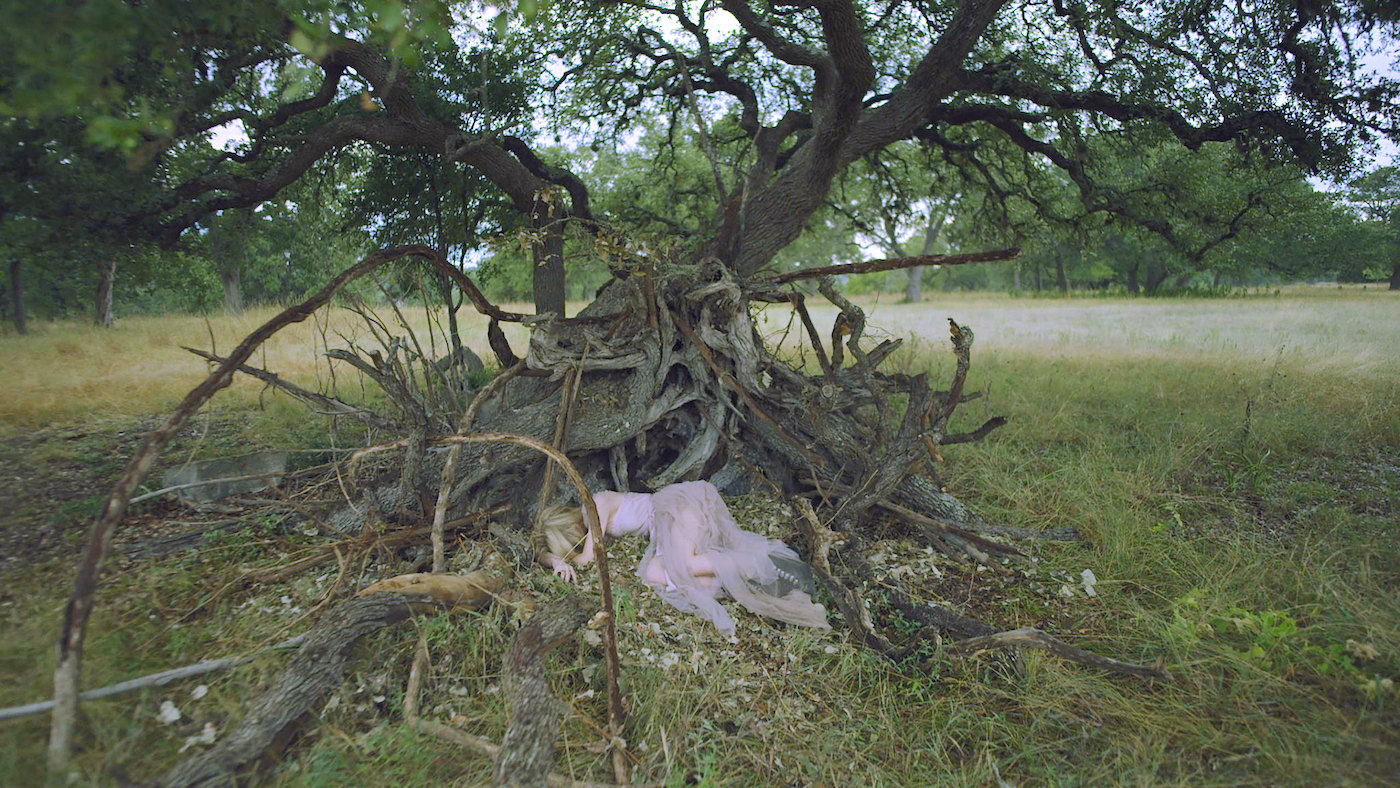 The Blazing World – Guild Director of Photography Shane Kelly shot this drama for writer/director Carlson Young, who also stars. Decades after the accidental drowning of her twin sister, a self-destructive young woman returns to her family home, finding herself drawn to an alternate dimension where her sister may still be alive. The cast includes Udo Kier and Dermot Mulroney.
Premieres (Narrative and Documentary)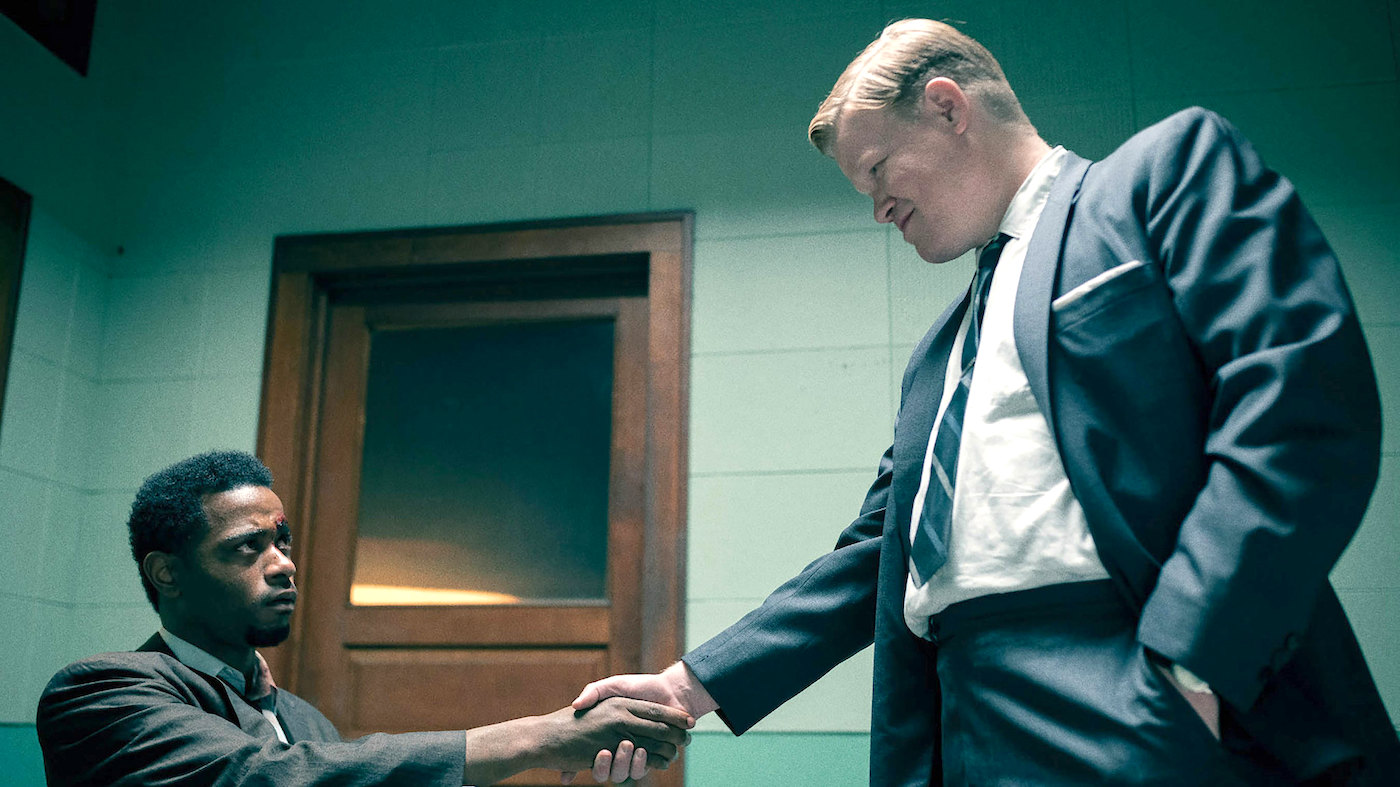 Judas and the Black Messiah – Guild member Sean Bobbitt, BSC, shot this indie drama for Writer/Director Shaka King about FBI informant William O'Neal (LaKeith Stanfield), who infiltrated the Illinois Black Panther party because of FBI Director J. Edgar Hoover's fears that the group's charismatic leader Fred Hampton (Daniel Kaluuya) would emerge as a Black Messiah. O'Neal lives in fear of discovery and cannot escape the deadly trajectory of his betrayal. The large Local 600 camera team included A-Camera 1st AC Greg Williams, A-Camera 2nd AC Rochelle Brown, B-Camera/Steadicam Operator Marcis Cole, B-Camera 1st AC Deb Peterson, B-Camera 2nd AC Josh Quiros, DIT Mark Wilenkin, Loader Clark Birchmeier, Unit Still Photographer Glen Wilson, and Unit Publicist Sheryl Main.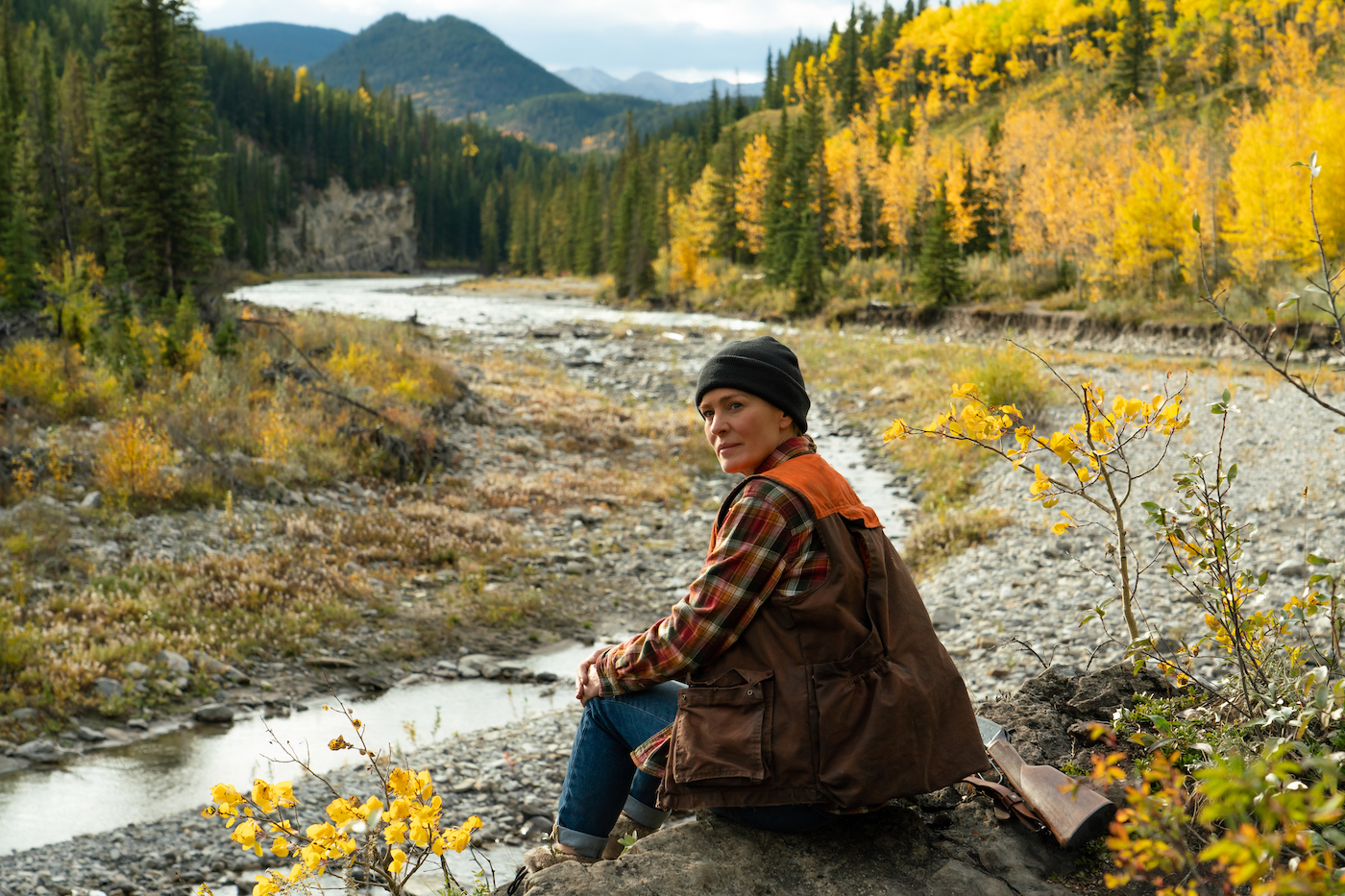 Land – Longtime Sundance filmmaker Bobby Bukowski shot this feature for Director Robin Wright, which tells the story of one woman's search (Wright's) for meaning, in the aftermath of an unfathomable event, in a vast and harsh wilderness. Shot at 8,000-foot elevation in the Canadian Rockies, Bukowski says they needed to capture all four seasons, occurring over two-and-a-half years, in a short window of time – early fall leading into winter. "Shooting in the mountains means being extremely flexible," he shares. "If we got a call snow was coming, we'd shoot a winter scene; if it was rain, we'd shoot spring or fall. I slept in the cabin that was constructed at a lower elevation and assembled up on the mountain. I wanted to get atmospheric shots – moonlight, sunrise, icicles melting, et cetera, without the crew around." Because Wright's character is "off the grid," Bukowski says night light was only shot with candles and firelight. "I did have a small lighting package – an ARRI M40, a Leeko, and a few LED panels to ameliorate some of the fire lanterns," he adds. "And I used large, eight-by black or white cards outside to capitalize on the available light. But it got so windy at times that we could only shoot inside the cabin with available light through the windows – anything outside would get picked up and blown down into the valley." The crew footprint was minimal by design to allow Bukowski's handheld camera to follow Wright's character in a 360-degree fashion, inside and outside the cabin. "When the natural world, in its most pristine state, is driving the cinematography, it's very hard not to capture something special and beautiful," Bukowski describes. "I could literally drop the camera on the ground and capture an amazing frame, so it's hard to take much personal credit. It was also the first film I graded remotely [with Senior Colorist Joe Gawler at Harbor Picture Company in New York], using a calibrated iPad. I found myself shooting a lot of still frames – static landscapes where I would need to create dynamic changes in the grading. For example, the highlights of a 30-second frame of a mountain might change from a cool tone to much warmer, and while not obvious, it created a feeling something was changing in the frame. I'd never played so much with contrast and tonality before this project." Guild members joining Bukowski on the shoot included 1st AC Lila Byall and 2nd AC Carrie Lazar.
Marvelous and The Black Hole – Guild DP Nanu Segal shot this coming-of-age comedy that touches on unlikely friendships, grief, and finding hope in the darkest moments. Writer/Director Kate Tsang weaves a tale about a teenage delinquent who befriends a surly magician who helps her navigate her inner demons and dysfunctional family with sleight-of-hand magic. Segal, who shot with an ARRI ALEXA Mini using Cooke Xtal Express anamorphic lenses and Panavision Super Speed lenses, was joined by Local 600 1st AC Lauren Peele, SOC; 2nd AC Minmin Tsai; and Local 728 Chief Lighting Technician Armando Ballesteros. Segal says the approach to the shoot was very much character-driven. "We needed to find a way to differentiate between our heroine Sammy's actual life and what is going on inside her head, which we see in her dreams and fantasies," she relates. "The director, Kate Tsang, and I opted to shoot the 'real' world in anamorphic (Cooke Xtal Express from Panavision), aiming for a heightened, stylized naturalism that would mirror Sammy's alienation from the world around her. When we enter Sammy's imagined world, we switched to spherical lenses (Panavision Super Speeds) to give the images a less painterly and 'truer' quality, to reflect that Sammy has created a real and vivid world inside her imagination."
Mass – Newly minted Local 600 Director of Photography Ryan Jackson-Healy was one year removed from the Graduate Program at AFI (using most of his fellow students as department keys) when he shot this micro-budget indie in Idaho for actor-turned-writer/director Fran Kranz. The film, which centers on the parents of a shooting victim who meet the perpetrator face-to-face, takes place almost entirely in a conference room at a small-town church. Jackson-Healy says he lit mostly from the church's exterior, with few supplemental lights inside, as framing often saw a good deal of the room. "I felt it was important to have the windows open, and we shot in the winter, so it was a bit of a challenge on that end," he observes. "Fran was great to work with and wanted to know everything we had available with movement and lensing, to tell the story in a unique and bold way. We shot on ALEXA MINI with TLS Cooke Panchros and Kowa anamorphics, all from Alternative Rentals in Los Angeles. Our B-camera and lighting and grip all came from Redman in Salt Lake City. I made workhorses out of a trio of ARRI SkyPanels and some ARRI M-40s, along with the available light. Color and DCP was done at HQ post in LA based on a LUT I had put together in preproduction."
The Sparks Brothers – ICG Director of Photography Jake Polonsky, BSC, says it was in April 2018 that his longtime friend and colleague, director Edgar Wright, posted a picture of himself with Ron and Russell Mael of the famously influential (and underrated) rock band Sparks. "Being a huge Sparks fan, I immediately sent Edgar a message asking if he'd really met them," Polonsky recounts. "He responded immediately – not only had he met them, but they'd agreed to make a documentary about themselves with him, and he wanted me to shoot it. I didn't need to be asked twice. The following month we put together a multi-camera shoot at the Forum in London and filmed the first of several live shows recorded for the documentary." The project allowed Polonsky to meet a who's who of musicians, comedians, and writers – from Duran Duran to Franz Ferdinand to Neil Gaiman to Mike Myers, who all wanted to talk about Sparks. "Edgar said he wanted the interviews to have the look of Richard Avedon's picture of the band on the cover of their "Big Beat" album from 1976, which was shot on large-format black and white," Polonsky continues. "So I went to David Webb at RED in London to discuss whether they might be able to let us take a look at a monochrome RED MONSTRO camera – to try and reproduce that large-format look. I shot some tests and was very impressed with the image quality and feel of the camera." Polonsky and Wright created a repeatable two camera workflow "so that all the interviews matched no matter where we filmed them, which ended up comprising a mixture of shoots in L.A., New York, and London," he adds. "Through the support of RED and Panavision, we were able to source mono cameras and Primo Artiste lenses for almost all the shoots. It was so inspiring to hear Ron and Russell's story and to see them still playing live shows and recording new music well into their 70s!" Polonsky was supported by 1st AC Vincent Carnevale in New York, and 1st AC Jacques Lorch in L.A.
Shorts
Raspberry  – This short film, written and directed by Julian Doan and shot by Emerging Cinematographer Award (ECA) recipient Geoff George, follows a family saying their final farewells to their dead father as undertakers remove his body from their home. The film focuses on the struggles of one son in this final moment and is inspired by Doan's own experience with losing his father to brain cancer. Using an ALEXA Classic in ARRIRAW, with Zeiss Super Speeds, George and Doan were inspired by the quiet, minimalist style of European cinema. Framed in Academy ratio and lit with soft light and pastel hues, the images attempt to portray the uncomfortable (and sometimes comedic) process of losing a loved one. Local 600 1st AC Litong Zhen pulled focus and was assisted by 2nd AC Jiyoung Park. George notes that "with a largely Asian-American cast and crew, Raspberry proudly joins one of the most diverse groups of Sundance filmmakers to date."
Events To Check Out During Sundance 2021
ADOBE
Event Title: ART OF EDITING: CONNECTING THROUGH CREATIVITY
When: Friday, Jan 29 from 12:00 PM – 1:00 PM
Description: Adobe sits down with filmmakers from How It Ends and R#J to discuss the important role that creativity plays in bringing people together during a time when a connection is more important than ever.
Spotlight on "My Name Is Pauli Murray" – Premiere 1.31 will have the panel go live on the premiere date
Moderator 
Pat Thomson
Panelists
Claudia Raschke – Cinematographer
Description:
Join cinematographer Claudia Raschke, director Julie Cohen, and editor Cinque Northern as they take us behind the scenes of My Name Is Pauli Murray, shot on the EOS C300 Mark II. Learn how they were able to interlace Murray's writings, photographs, and audio recordings, along with newly discovered footage and interviews to tell the illuminating story of Pauli Murray; a lawyer, Black activist, feminist, poet, and priest.
Spotlight on "How It Ends"
When:
Moderator
Panelist
Daryl Wein – Writer, Director, Producer, Cinematographer
Description:
Join us for an intimate conversation with Daryl Wein (White Rabbit) as he takes us through his filmmaking journey and behind the scenes of How It Ends, an uproarious and charming pre-apocalyptic comedy, shot on the EOS C300 Mark III.
Spotlight on "Searchers"  
When:
Moderator
Panelists
Martin DiCicco – Cinematographer
Daniel Claridge – Cinematographer
Description:
Spotlight on Searchers
Join the cinematographers behind Searchers, Martin Dicicco, and Daniel Claridge, as they take us behind the scenes and into the depths of this bittersweet, utterly engaging take on the search for human connection, shot on the EOS C300 Mark II.
Zeiss
Virtual Cocktail Hour: (All time PST)
January 29: 6:00 PM
January 30: 6:00 PM
January 31: 6:00 PM