Digital color correction is the now the global standard. But there are many subtle aesthetic differences beyond the post suites of Hollywood. By Pauline Rogers.
Moviemaking is a truly global affair. Big-budget films are being made around the world – fueled not just by American production but by the UK, Russia, New Zealand, Japan and other nations. Many are using the same equipment as in the United States – RED, ALEXA, even some of the same lighting and grip tools. But how are they posted? Do they do what our highly trained color-correction technicians do – or go their own way? What are the similarities, and what are the differences?
That's the topic ICG decided to tackle this month – by talking to a range of highly talented and well-respected color-correction professionals outside the U.S. These experts come from the low-budget feature world (Kevin Shaw, BBC London) to high-budget features like Lord of the Rings and Tarzan (Peter Doyle, London-based Technicolor) and various projects in between. Cédric Lejeune (based in the South of France), Jean-Clément Soret (Global Creative Director, Technicolor UK, MPC-Commercials), Daniele Siragusano (workflow consultant for FilmLight) and Thomas Ramin (Technical Director, CinePostproduction Germany) all came on-board as well. What we found was a "world of color" that is as dynamic and singular as the creative brain trusts behind each project.
In fact, Peter Doyle says the formality of structure and responsibilities of a colorist are less defined in Europe. "The background of colorists is also subtly different," Doyle shares. "In the U.S, many colorists moved over from a film compositing and/or film lab background and are tied to a facility and its infrastructure. Their references tend to be more from the movie business, while the European colorists often migrate over from TV commercials and/or broadcast, as freelancers, and can be idiosyncratic in their methods."
"There are a lot of very different things happening all over the world," adds Cédric Lejeune, whose French firm, Workflowers Color Management, has projects spanning 27 countries and counting. "Some [studios and producers] tend to be innovative and embrace new standards like ACES, develop custom CTL transforms and have color scientists to fine-tune stuff at an incredible level. Others feature pretty rough processing as we would have seen 15 years ago. Surely, HDR delivery will be another challenge."
Jean-Clément Soret, Global Creative Director of Color Grading (Technicolor, London-based, MPC for commercials) has collaborated with Danny Boyle and Anthony Dod Mantle, BSC, over the past 15 years and is now on the Ron Howard/Mantle feature In the Heart of the Sea for Warner Bros. and The Gunman with Pierre Morel and Flavio Labiano. He says the aesthetic difference between U.S. and European color correction is that U.S. colorists prefer warmer skin tones and heavier contrast.
"When I went to L.A. to grade Twilight [Eclipse]," Soret describes, "the colorists thought I was using a lot of color layers, but I was also told that an American colleague working at Technicolor London was using a lot of shapes. I suppose everyone has his or her own style and recipes, simple or complex."
Kevin Shaw (founder of the International Colorist Academy, www.icolorist.com), and now London-based, says that European budgets are usually quite limited, and as a result, time is very short.  "Often the request comes to me at the end of post-production and feels like an afterthought," Shaw outlines. "[For these jobs] they will want a full grade in a week. Film titles like Wake Wood and Transfer were done this way. Both projects were done in Germany, with the directors in attendance."
Occasionally Shaw gets projects like 180, where he was brought to Chennai (India) for a month and worked with an assistant. "That's rare in Europe and Asia," he admits. "With two language edits to master as well as conform, trailers, press stills and composites, [an assistant] was needed. In this workflow, the DP came in each night, and I would handle technicalities of pre-grading, tracking and compositing during the day.
"I have the impression grading is taken much more seriously in the U.S.," Shaw continues. "The timescales, preparation and scheduling are more realistic. It is also far more common to have an assistant."
Still, there are examples of DPs and directors who are intimately involved with European colorists, and making creative decisions in the grading process.
"Take the first chase sequence in Twilight: Eclipse," Soret says. "There is a complete day-for-night scene that was decided by the director during the grading process. In Sunshine [directed by Danny Boyle and shot by Alwin Küchler], a lot of sunlight effects were intensified and pushed using color grading. It makes the effects more powerful and enhances them. The film revolves a great deal around light, dark and brightness.
"In Mandela: A Long Walk to Freedom [directed by Justin Chadwick and lensed by Lol Crawley]," Soret continues, "the last shot is one of the most beautiful. There is complex shape-tracking to give the right degree of color and contrast to the hills and the sky. The shot also required extensive stabilization. Some sequences needed to match real archive footage from the 70s and 80s."
For Doyle, who will often do consults during pre-production, there are also differences of structure. "European colorists tend to be more 'all-rounders,' sometimes running their own conforms and defining their own color science," he observes. "Historically, there has been a vast disparity in budgets and turnover between Hollywood and European films, typically due to the lack of studio tent-pole pictures being posted outside the U.S.; work methods have evolved based on shortcuts and saving money."
Doyle also sees an aesthetic difference. "I do believe there is also a strong divide between North American and European color sensibility. I see this nearly every day in the impassioned discussions that surround skin tones and trailer grades. There is a 'defined style guide' surrounding North American skin tones, partially for male actors.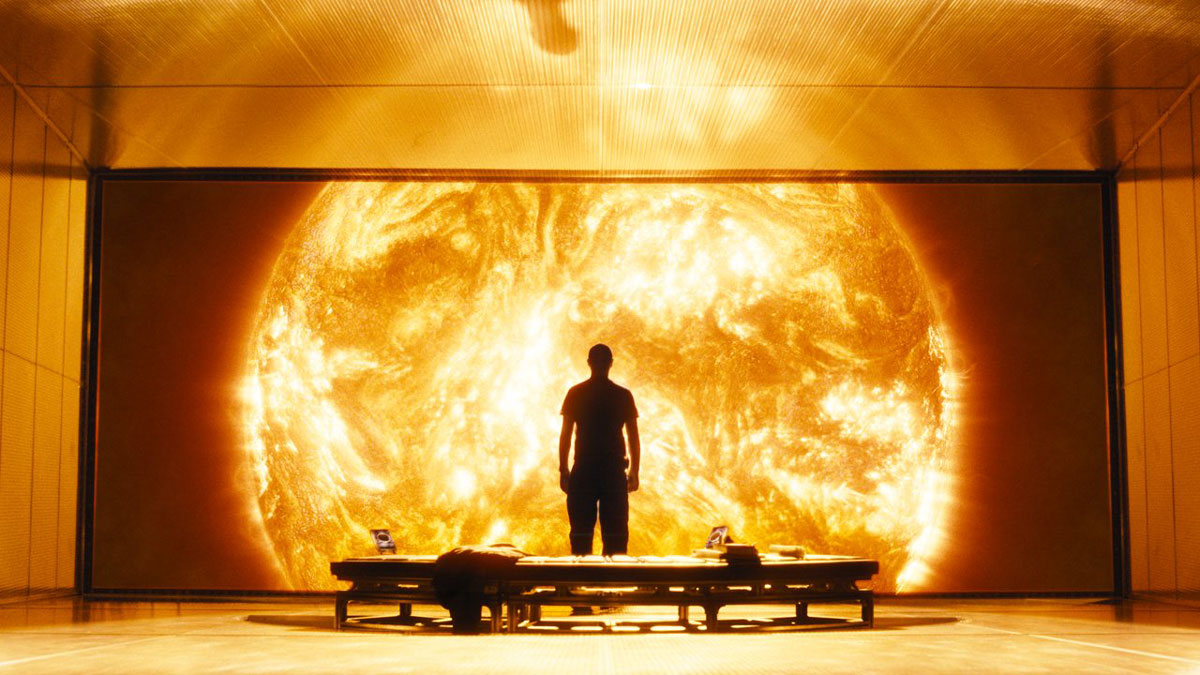 "This is often discussed during prep with the DP, director, Make-up and myself. How do we want the characters to look? What can I do to help Make-up, and what lighting and camera is the DP planning? Will the camera and color pipeline read the subtleties of color of what is being planned?"
Doyle references the color process he built for Dion Beebe, ASC, ACS, when lighting Tom Cruise for Edge of Tomorrow, which was very different than the color process he put together for Bruno Delbonnel, ASC, FSC, when lighting Oscar Isaac for Inside Llewyn Davis. The grades were built around the skin tone and what Make-up was doing.
"Likewise, there are subtleties in performance that debayer and sharpening techniques can enhance or obliterate," Doyle adds. "When grading Theory of Everything for Benoît Delhomme, Eddie Redmayne portrayed Stephen Hawking confined to a wheelchair with his body movement restricted to lips and eyes. The performance was in the eyes. I built a sharpening algorithm that enhanced the eyes, while retaining the soft, Tiffen-style diffusion typical of the time period [1970s and '80s]."
Doyle cites Lord of the Rings as a zenith of hybrid post processes – shot and released on film but manipulated in digital. "We worked with manufacturers to modify the look of the film print and negative and with film labs around the world to ensure correct chemistry was used," he explains. "Upon reflection, the amount of physical effort that was put into creating final delivery was extraordinary. It's as if we tried to industrialize what was ultimately a craft. The approved answer print represented a great deal of unique efforts, down to adding replenisher to developing baths by hand! And Fuji Tokyo modified the cyan dye characteristics to reflect slightly more blue than green and attempted to duplicate that process 25,000 times for release print."
Doyle says the core message of the success of Lord of the Rings affirmed the idea that "color grading and the colorist should be involved as part of a film's visual design team and are able to contribute greatly to a DP's efforts at shaping a film's look, and that the colorist and DP relationship can be one of collaboration."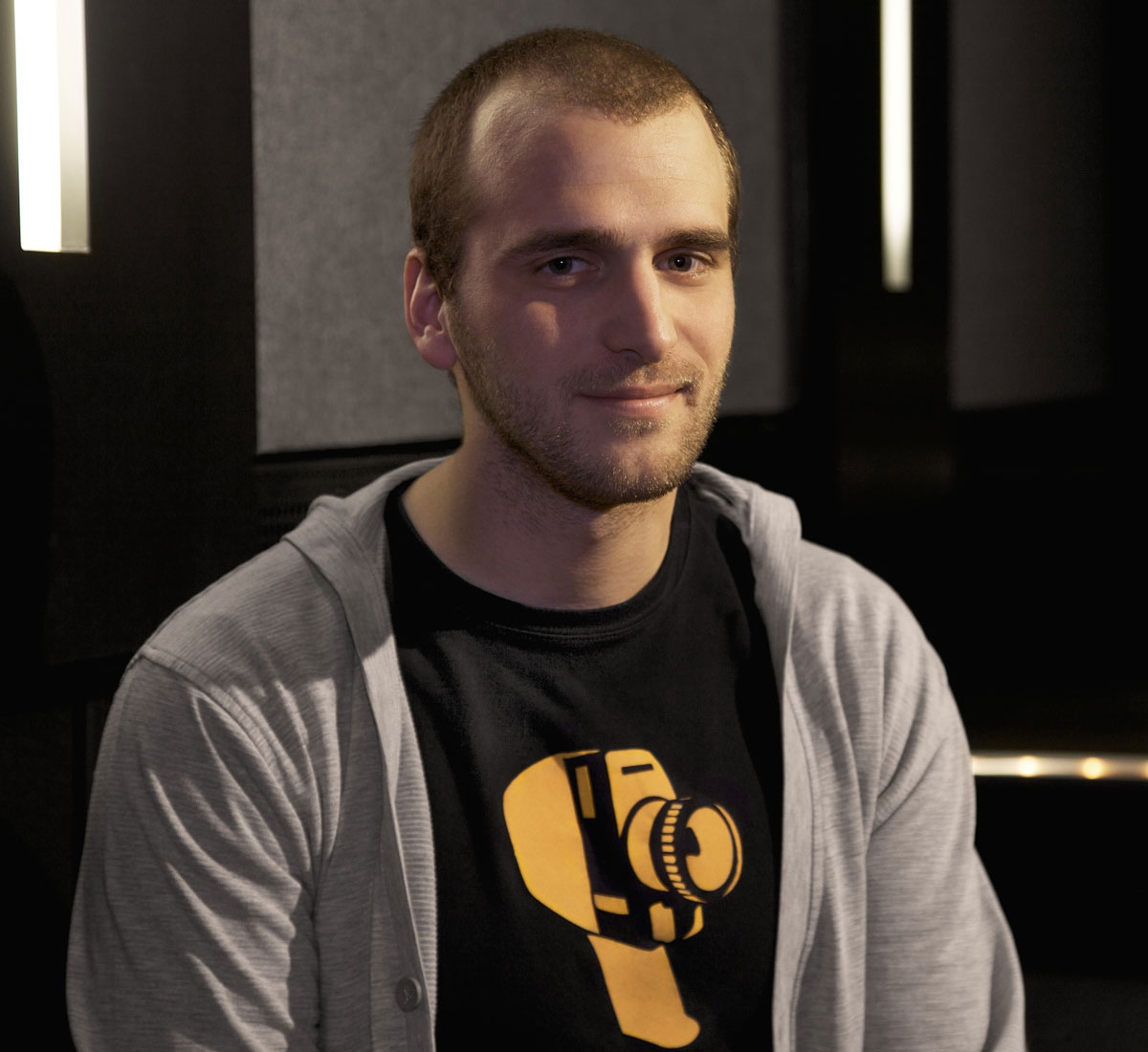 Of course, things changed since FilmLight introduced Baselight, the color-correction system Doyle used for Lord of the Rings, over ten years ago.
For one thing, the color-grading process has gone from mostly mechanical to highly creative and is not just reserved for high-end features.
"Television dramas have moved much closer to movies in terms of image quality and visual storytelling," says FilmLight's workflow consultant Daniele Siragusano. "Grading has to fit seamlessly and continuously into the workflow as there is unlikely to be time for detailed color work at the end."
Collaborative grading workflows are also more common. "At ITV [London], there is a single central color suite, equipped with a Baselight One workstation and Slate control surface to handle five 24-minute episodes of Coronation Street − their most popular daytime drama," Siragusano adds, noting that each of the five edit suites has the Baselight for Avid plug-in.
"Each shoot typically uses two or three HD cameras, with all footage immediately transferred to the Avid ISIS shared storage," he continues. "Baselight One is also connected to the ISIS network and is used for master grades. That grading information is passed to the edit suites as metadata, including tracking information, windows and key frames, so the editors have the current grades available at all times."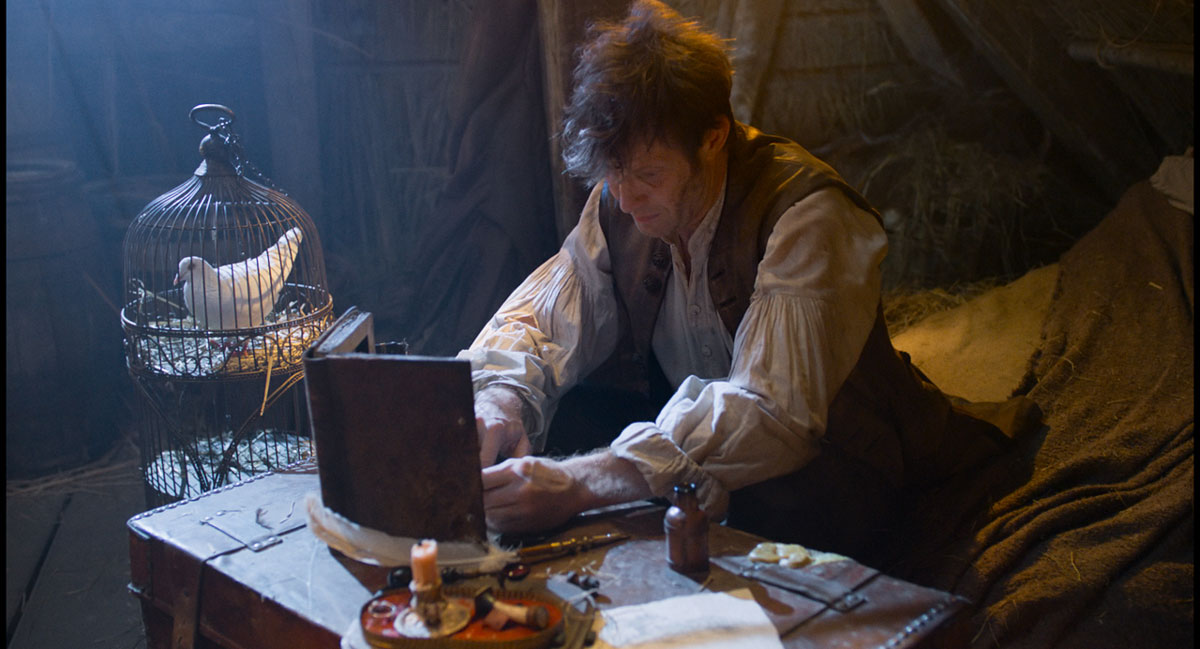 "Moving between Baselight and Avid without the time and quality constraints usually associated with this process is a great enhancement, both to our workflow and to our production," describes Coronation Street's lead colorist Stephen Edwards."The plug-in often negates the need to come back into Baselight for re-edits. The powerful grading tools enable me to move quickly through the episodes, adding real on-screen value to a well-established show."
And the same key innovation that is impacting U.S. color correction –­ ACES – has also landed on European shores. At CinePostproduction, one of the largest postproduction service firms in Germany, "our main tools for color grading and finishing are Baselight [Munich] and Lustre [Berlin]," explains Technical Director Thomas Ramin. "On-Set Dailies is used as a workhorse for dailies and general transcoding work. Additionally, Nuke is used for VFX work and pipeline-based image processing.
"We have been using ACES on more and more productions – with a 100-percent switch to ACES in early 2014," Ramin adds. "This basically happened as soon as the focus shifted from the film-out master to the DCP master. Our lead colorists, Andreas Minuth in Munich and Sebastian Göhs in Berlin, are driving the workflow shift, and we are very pleased with the benefits ACES delivers over a straight-to-P3 workflow."
One of the largest international productions to use ACES was VIY – a big-budget Russian fantasy film that was a huge box-office hit in Russia this year. It had a large amount of VFX shots and was released in 3D. VIY blended RED, ALEXA and 35-mm footage – often within the same scene. Using ACES, Minuth was able to create a very balanced base grade quickly, and then concentrate on the complex task of integrating VFX footage and creating the actual look of the film.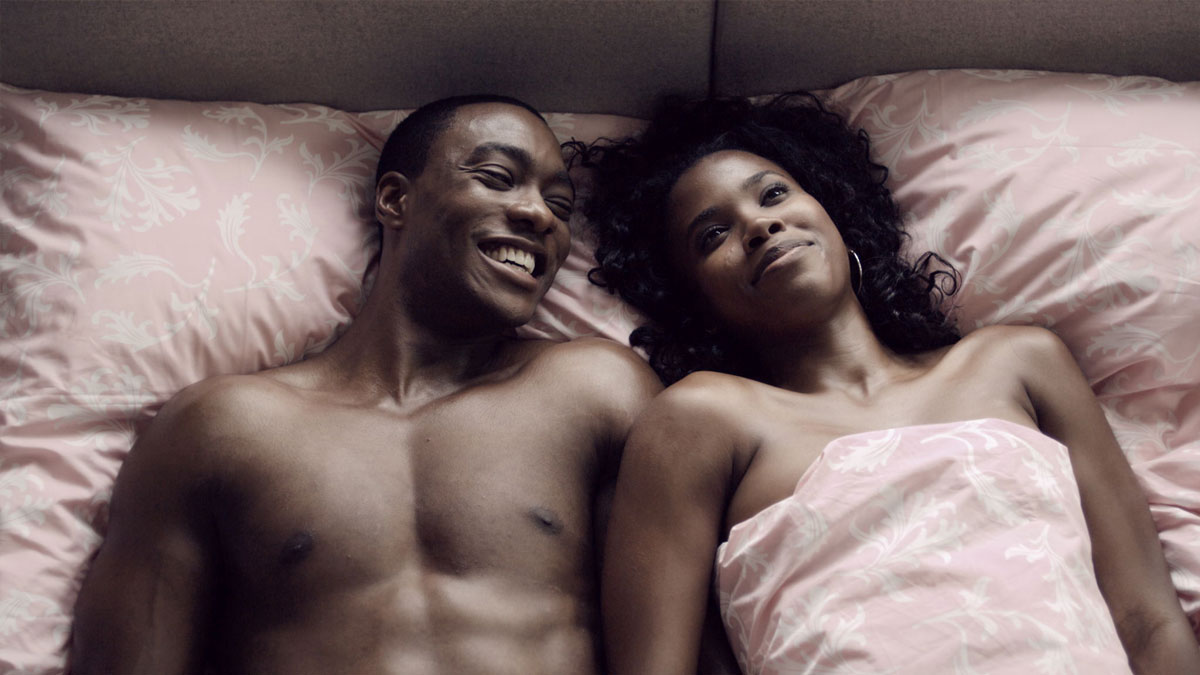 "We used the V0.1.1 RRT, which helped the colorist find the right balance between modern saturated colors while maintaining a very filmic feeling, which was very important for director Oleg Stepchenko," Rami explains.
"The same can be said for the Norwegian movie 1001g – the first large ACES show we did on Lustre," he adds. "On this project, ACES, along with RRT V0.1.1, allowed colorist Sebastian Göhs to quickly get the very bright and saturated color accents that were important for the story along with a very pleasing, filmlike look that was important to director Bent Hamer and DP John Christian Rosenlund. Early testing and comparisons with Cinepost's own PrintLUT, which was used successfully on many shows during the film era, revealed a huge advantage in creative freedom for the colorist, while preserving the signature film look, which is still popular with many clients."
There are other reasons, Ramin says, that ACES is revolutionizing color workflows around the globe. "During the delivery phase, ACES makes the creation of the rec709 master a lot easier, because with ACES adaption for TV, it is not a creative but an almost purely technical process," Ramin describes. "In general, ACES allows the post process to be compromise-free from a quality standpoint, while making the task for our creative staff easier. Being able to provide a full-quality archival master in ACES color space is something that resonates very well with our clients and gives us another USP compared to the competition, who are not yet using ACES for mastering."
And, Ramin adds, all of his restoration work is being done in ACES as well. "The ADX conversion works very well on a wide range of historic film stocks and creates a good starting point for restoration work," he insists.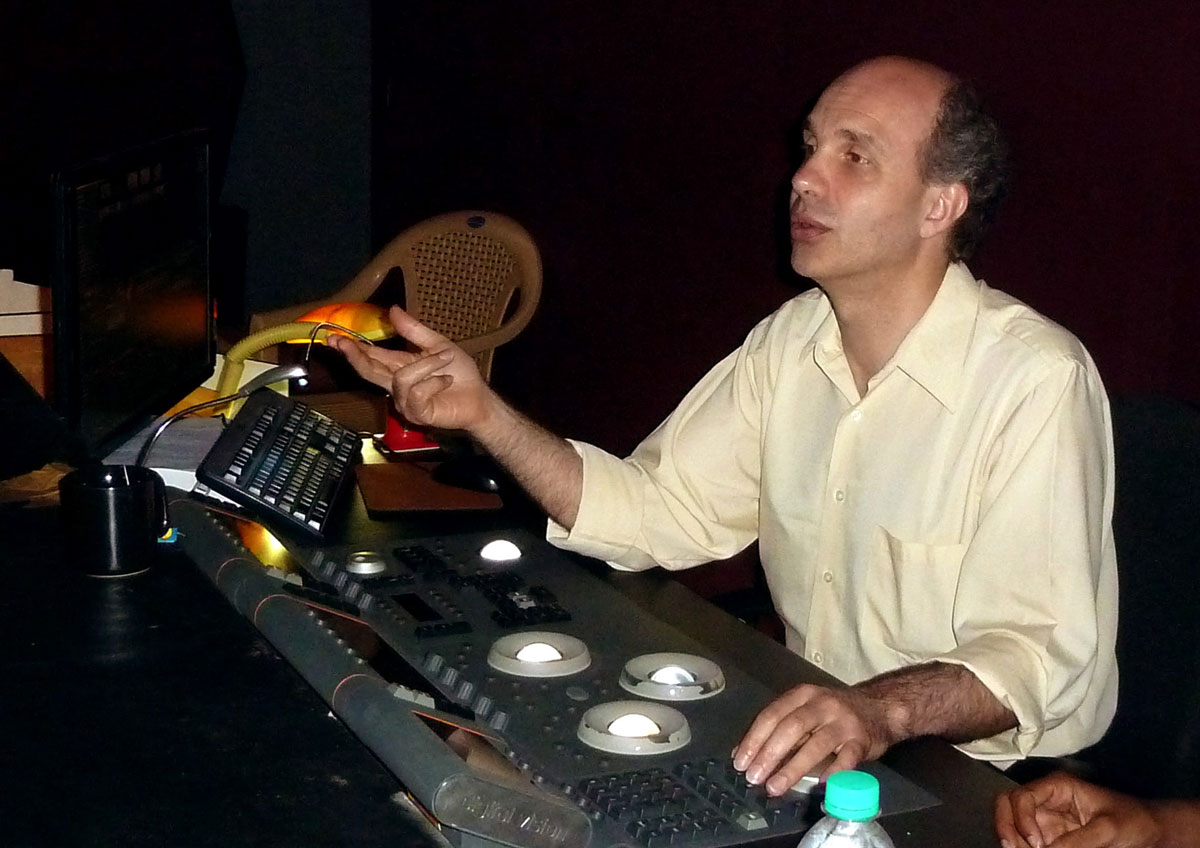 Lejeune, who has partnered with several colorists in South Africa to teach the newest technology through their Color Freedom Now (www.colorfreedomnow.com) seminars, says ACES makes the communication between facilities or departments within a facility easier because there is one standard way of processing files.
"Here, cinematographers are learning that ACES eliminates uncertainty between on-set look management and downstream color correction as well as preserves the full range of highlights, shadows and colors captured on set for use throughout the postproduction and mastering process," Lejeune says. "[ACES] also enables future expansion of the creative palette by removing the limitations of today's legacy workflows.
"It extends to VFX, enabling reliable, unambiguous interchange of images from all film and digital sources and more," he continues. "One of the things it offers for content owners is simpler remastering for non-theatrical distribution while using a standardized archival fill format. What is important is that [with ACES], there is one standard workflow that applies to all cameras, instead of several proprietary workflows for each."
To say Europe is either ahead or behind the U.S. in color-correction workflow is merely a judgment call. It depends entirely on the road being followed technologically and creatively. But surveying what is going on in the UK, Germany, France and other countries is an eye-opener. The way ACES developers have been aiming for an agnostic approach to color that frees up the cinematographer, director, and post colorist to chart a purely creative path is at play in the digital color suites of Europe and Asia, and that's a point of commonality we should all embrace.