Dueling panels at this year's Sundance Film Festival reflect sky-high interest from indies in new aerial format. By Valentina I. Valentini.
A visit to Park City this year left no doubt in anyone's mind that the next generation of filmmakers will be capturing images completely untethered from a camera. Unmanned aircraft systems (UAS) are taking cinematography to a whole new level (pun intended), bringing along exciting new opportunities (and challenges) for Local 600 operators.
Two drone panels at this year's Sundance Film Festival reflected the soaring level of interest in these new flying capture systems, even at the very lowest-budget indie level. The opening weekend Canon-sponsored panel on drone cinematography and the future of filmmaking brought together industry experts, who broke down what to know before you fly, the must-have tools, safety issues and more. Featured on the panel were Local 600 Business Representative and New Technology specialist Michael Chambliss, joined by Willis Chung, a Local 600 DIT who produces (and pilots) for drone industry leader DJI, and Canon Senior Advisor Tim Smith.
Dronedance, the second panel Chambliss was a part of at the Bang and Olufsen House, tackled similar topics, but also emphasized a "learn before you fly" mantra. Participants included UAS manufacturer Quadrocopter's Matt Ragan, Utah's Female Tech Executive of the Year Donna Root, Aerial Mob's Treggon Owens (who is a Local 600 Director of Photography), and 7LineMedia's John Beavers. (The day before the panel, Ragan  and Beavers got to film the U.S. Freestyle Ski Team on the Cinestar Heavy Lift Hexacopter with a MoVI M10 gimbal.)
Chambliss framed both discussions, noting how difficult UAS capture is to define and qualify in today's evolving techno landscape. "The biggest trap we can fall into is building the fence around a new technology before we finish designing the playground," he noted. "The inherent danger in saying that 'something new is just like something we already know' is that we'll ignore what's unique and different. Take on-set dailies. If we say that technology is just a lab-in-a-box, we overlook its potential to enhance the creative dynamics of production."
Drone capture's antecedents hark back to several decades of cinema innovation being driven by smaller and lighter cameras. Chambliss cited the 1960s, when new camera designs allowed for shooting techniques like handheld (think Easy Rider) that weren't viable with heavier gear.
"We could move faster, we could shoot in practical locations more easily," Chambliss told the drone panel audiences. "Going into the 1970s and early 80s, Stanley Kubrick and cinematographers like John Alcott encouraged Steadicam operators to develop their own kinds of shots. Over a period of time, Steadicam technique became its own vernacular within the language of cinematography. The Steadicam is one way of expressing; handheld is another, and these are all now parts of the larger language."
Both panel discussions revealed how UAS technology allows for spontaneous choices for camera placement – at 400 feet above the ground and moving at 50 knots. Chambliss made clear to up-and-coming camera operators at Sundance that while the industry is working out implementation, and FAA regulations are being developed, operators can be practicing on their own and discovering the vernacular of UAS – "preparing to bring directors unique new ways of shooting, exploring the nuances within this new part of our language."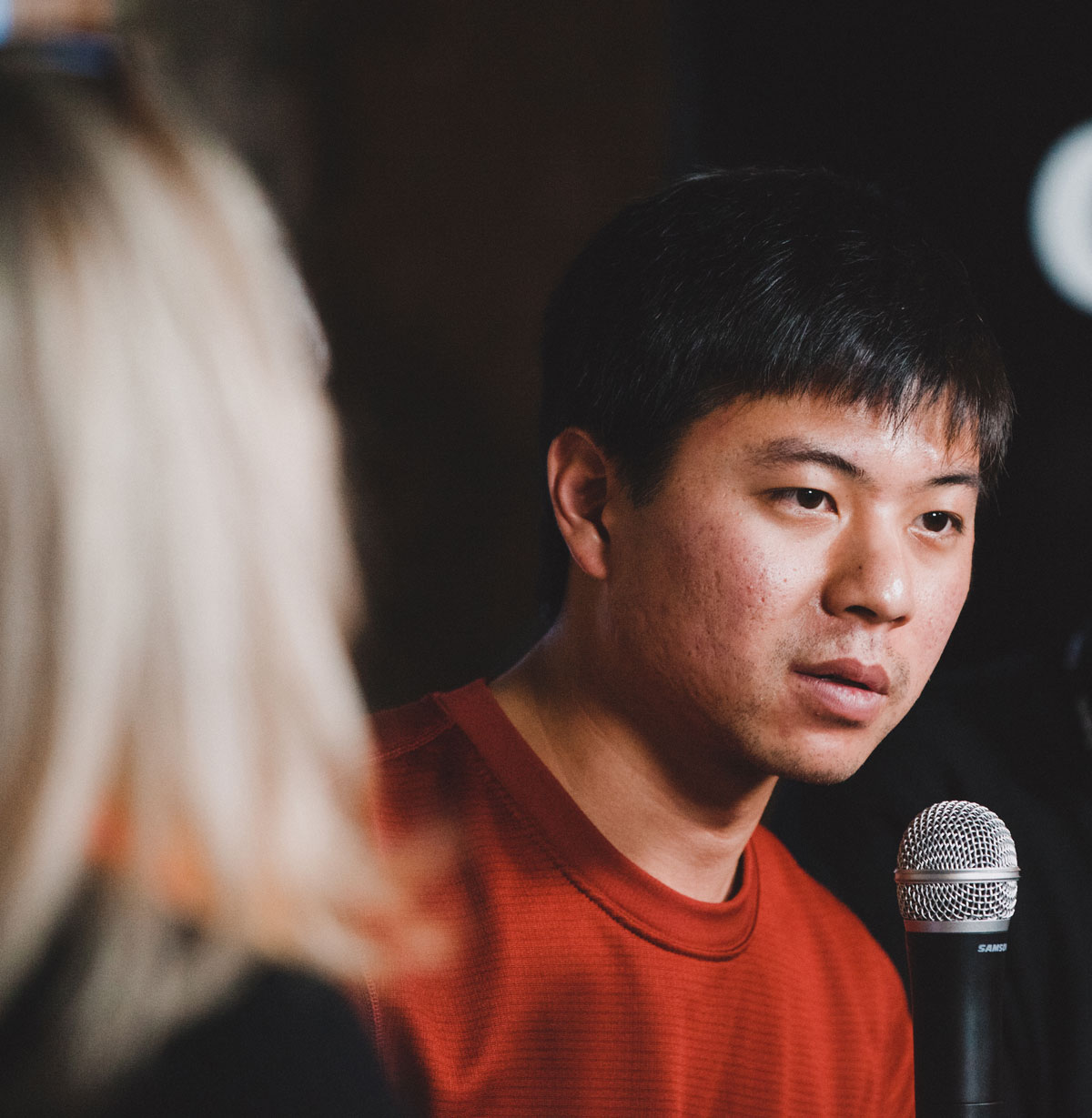 Key information to emerge from the Park City drone panels was that the FAA currently requires all paid UAS pilots to be licensed and working under an approved exemption; when operators are not working for pay, they can practice as hobbyists under the American Model Association (AMA) guidelines without these restrictions. If the work is indoors, the FAA requirements do not apply.
Drone panelists cautioned that new operators must be mindful of public safety officials, who may have their own regulations in place, and that UAS operations are simply not allowed in certain airspaces. While issues of safety for drone operations and FAA regulations are still in flux, at the time of the festival, seven companies held FAA exemptions for the film and TV sector. According to Ragan, 24 out of 349 (in all business sectors) who have applied hold exemptions.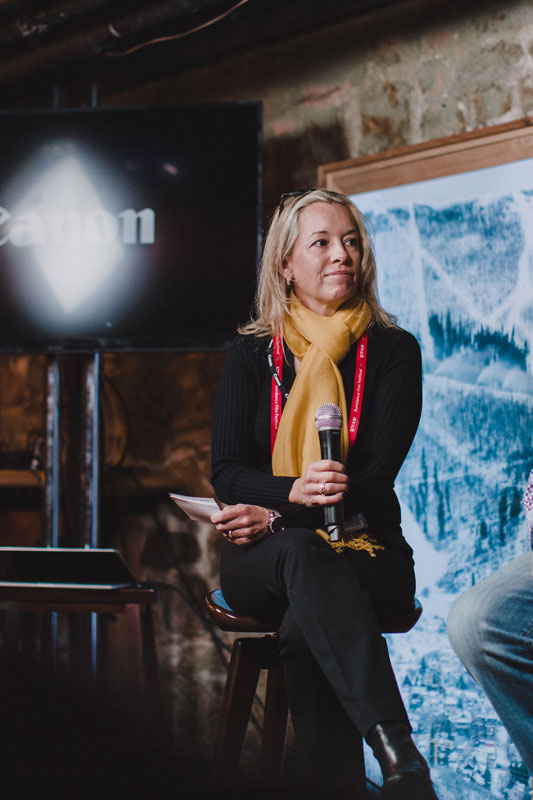 "But the FAA has not released any regulations specific to UAS operation," the Dronedance panelist added, "so these companies have essentially used existing helicopter regulations and then justified exceptions and modifications for UAS operations."
"These safety guidelines are part of each company's proprietary exemption filings," Chambliss clarified, "not public documents. The exempt companies have been going through demonstration after demonstration for studios, public safety officials and film commissions so they can understand the requirements. The California State Film Commission website lists some of the big rules about safety and has links to summaries of the FAA's exemptions for each company. The Industry-Wide Labor-Management Safety Committee is looking at all of this information and is actively working on UAS safety guidance."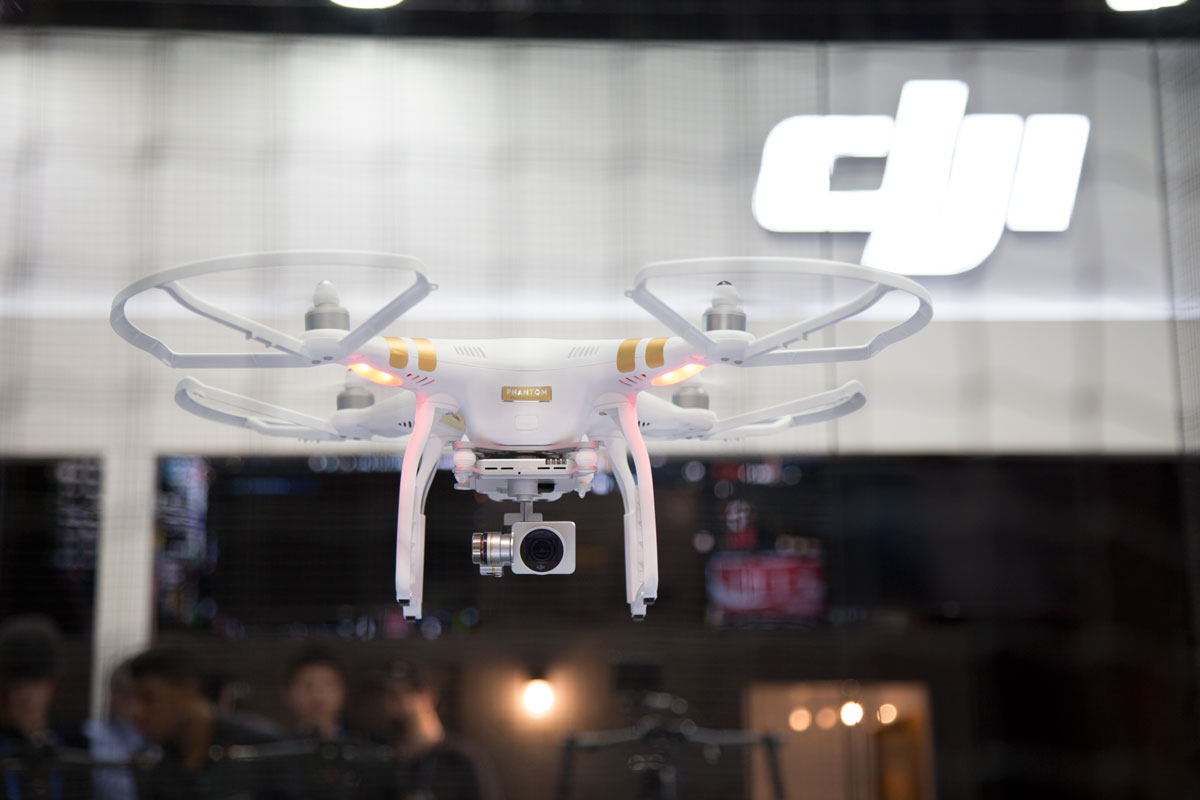 Ragan detailed how Quadrocopter was the first U.S. manufacturer and distributor of non-military UAS's and began selling Ready-to-Fly kits in 2009, when there were only about a dozen non-military companies worldwide doing so. Now, Ragan believes, there are about 600 manufacturers, and his company is diligently doing more then just selling machines. "High-end UAS cinematography has been our focus from the beginning," he insisted.
Aerial Mob's Owens explained what it's like to prepare to fly on a set – the specific perimeters and waivers and acknowledgements involved by everyone in and around the area. Aerial Mob is under the microscope as one of the pioneer UAS film production companies in the United States, and are, by default, held to a very high standard – willingly so.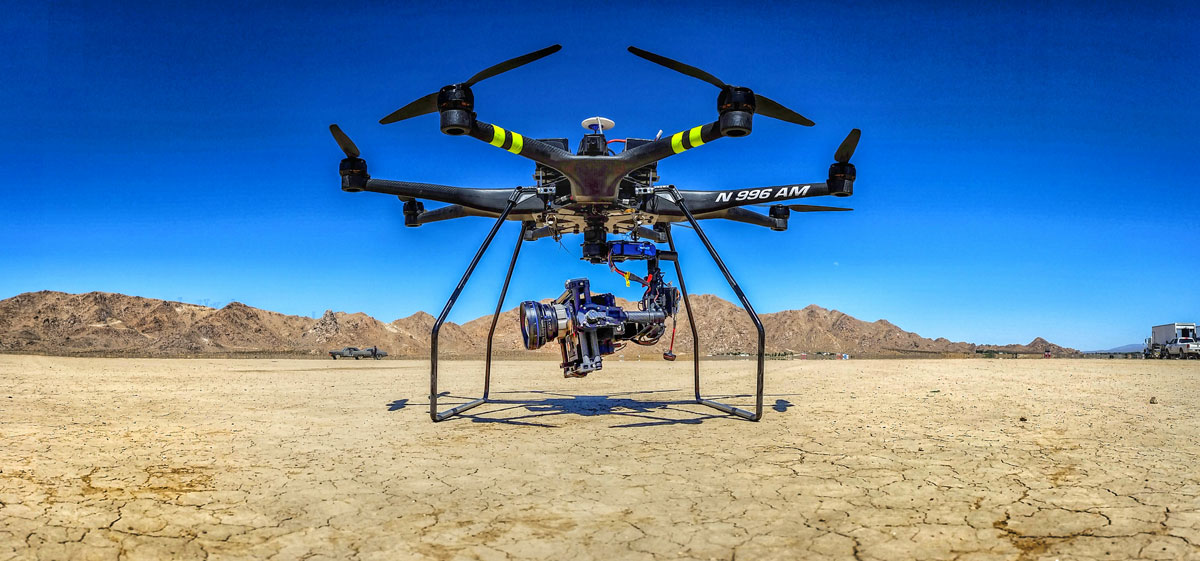 For the hobbyist, the American Model Association and industry groups like the Society of Aerial Cinematography are good resources for safety information, but all panelists agreed common sense should be the guiding light in any new drone endeavor. Without being a pilot and without FAA approval, you can't file a flight plan or a Notice to Airmen. Translation: don't fly where you might need one, and don't ever attempt anything that could put other people – in the air or on the ground – at risk. Even hobbyists have the responsibility to be informed.
"Know what it is that you might not know and don't put yourself in a position where you suddenly need to know what you don't know," Chambliss cautioned. "Over the next couple years, we will start to see a set of FAA regulations specifically geared toward UAS operations. As those regulations come out, there will be an influx of UAS training resources. And clarity in safety and operations will make it easier to concentrate on the art of drone capture."